Csonka's TNA Impact Review 6.28.16
June 28, 2016 | Posted by
Csonka's TNA Impact Review 6.28.16
TNA Impact Review 6.28.16
OFFICIAL RESULTS
– Knockouts Title Match: Champion Sienna defeated Gail Kim @ 3:18 via pin [**]
– #1 Contender's X-Division Battle Royal: Braxton Sutter won @ 4:53 [*½]
– X-Division Title Match: Champion Mike Bennett defeated Braxton Sutter @ 1:08 via pin [NR]
– Grado, Tyrus & Mahabali Shera vs. Al Snow & The Tribunal @ 3:22 via pin [*½]
– TNA World Title Match: Champion Lashley defeated Drew Galloway and Ethan Carter III @ 9:30 via pin [***½]
---
Mike Bennett Talks: Mike and Maria made their way to the ring. Bennett gloated about winning the X-Division title, and planned to cash in at Destination X to win the TNA World Title. He then proceeded to call out Lashley, which just seems like such a bad idea, because when Lashley gives no fucks, he crushes everyone. Well that brought out Lashley. Lashley called him "Mikey," and said that Bennett was only half of the man that he was. Lashley plans to destroy Galloway and EC3, and told Bennett that he was an afterthought. Bennett manned up to Lashley and promised to take the title fro who ever held it at Destination X, and then EC3 arrived. EC3 said that everyone wants the world title, but Lashley has it. Lashley didn't give a shit about EC3 trying to entertain the fans, and mocked him for pretending to be tough. Billy Corgan then arrived, explained why Bennett got his title shot, and bored me with his monotone and unenthusiastic delivery. EC3 suggested that the X-Division needs a shot to main event Destination X, Corgan agreed and made a battle royal for the rest of the division; the winner gets a title shot at Bennett. This led to Bennett, EC3 and Bennett all brawling. Galloway made the save but then accidentally drilled EC3 with the claymore. The good news is that it played off of last week and also played into this week's show. The bad news is that it is every opening segment for a wrestling show ever. I really wish TNA could separate themselves from the basic formula that WWE has established, not only is it boring, but they need to be something different. But I've been saying that for their entire existence.
– Post commercial, EC3 and Galloway had words about the accidental Claymore. Galloway said he tried to do him a favor as some of the X-Division guys tried to separate them. From a production aspect, I liked this simply for the looks, as it s just guys in the locker room and getting ready, not facing the cameras and avoiding the over produced look.
Knockouts title Match: Champion Sienna w/Allie vs. Gail Kim: Allie ran down Kim and then said that Sienna would force her into retirement. They worked the predictable, but right, beginning as they focused on the speed of Kim vs. the power of Sienna. After a short run of offence by Kim, Sienna cut her off with the Samoan drop and worked her over in the corner. Allie offered some help, choking out Kim before Sienna locked in a necktie. Kim made a comeback, and Jade then stopped Allie from distracting Km. Marti then attacked Jade, but Kim got distracted by Allie and Sienna scored with the pounce to pick up the win. It wasn't bad, but they were really rushed and then they tried to add in the stuff with Marti and Jade. I have no issue with them trying to get both feuds time in the same segment, but maybe skip the pre-match promo from Allie and allow things more time to breathe. When you rush things like this, you not only take needed time from the performers, but you risk too many errors.
– Matt Hardy arrives, being pushed by Reby in a wheelchair, and holding Maxell. Apparently it's not over with brother Nero. Matt accent may be even worse following the latest ass kicking from brother Nero.
– Galloway and Bennett had some back and forth backstage. Bennett claimed to be the greatest X-Division champion ever and could beat the entire division.
Eli Drake's Fact of Life: Drake spoke about all of the dummies he constantly meets, and then discussed going home to have a meal with his father and friends. Drake's make mashed potatoes and kick keisters. I mean, ok. All of this talk of potatoes and keisters led to James Storm coming out to be interviewed. Drake says Storm is an original and has been here since day one. He's won all of the titles, but has been having a rough time as of late. Storm says Drake has put up a good resume, and then called him a dork. Storm got them to chant "Eli Drake Sucks," leading to Drake hitting the dummy button. Storm then says every time Drake hits the button, they should drink. Drake refuses the beer and opts for his jug of water. Storm enjoyed his beer as Drake ranted and hit the button repeatedly. Drake then mocked Storm for not having a title, leading to Storm telling him that he paved the way for guys like him. Drake wasn't impressed and told Storm to watch himself, which angered Storm. He threatened to slap Drake if he pushed the button again, and Storm threatened to beat his ass someday. Storm then laid him out with a superkick. This was all an angle to set up a program for Drake, who desperately needs one. Storm is doing absolutely nothing and the crowd actually cares about him, so it works. The segment felt a bit long overall, but accomplished his goal.
– The Fixer is coming to TNA.
– Rosemary met with Bram backstage, still trying to get him to join Decay.
It's Not Over Brother Nero: Matt says he cannot get out of the wheelchair, and tells Reby to wheel him around the ring as he speaks. Matt ran down the creatures and clams that he is responsible for the success of the Hardys and brother Nero. He demands Jeff come out to meet with him, and we then took a commercial break. Post commercial break, Jeff made his way to the ring. Matt says that he wants this to be over, and will never stop pursuing Jeff until he gets what he needs. Matt needs one more match; he needs to win for redemption and salvation. Matt wants six-weeks to recuperate, and they will have one more match, a true Armageddon. Matt then says who ever wins the match will own the name Hardy and will control the Hardy brand. Jeff accepts, leading to Reby ranting about how bad a person Jeff is. Jeff told her to jump back on her broom and fly away. Matt then miraculously jumped out of the wheelchair and attacked Jeff. He slammed him to the steps and Reby slid a chair into the ring as Matt rolled Jeff in. Matt hit Jeff with the chair, wrapped it around his neck and gave him a twist of fate. Matt then says their match will happen in one week; get your affairs in order, because the match will take place at their home, the genesis of their careers. Matt promised the final deletion of brother Nero. I did not like the layout of the show here, as putting long talking segments back-to-back (and with a commercial break in the middle of this) kills a lot of momentum for me. It's just poor planning on a pre-taped show in my opinion. As for the segment itself, I suppose it was fine, but I had a problem getting into it, simply for the fact that I have watched Jeff win back-to-back, big time stipulation matches, that should have ended the feud. This simply feels as if they are stretching things out, when story wise, it already feels completed.
– So we've had 3:18 of wrestling in the first 70-minutes of the show, which to me has made the show feel way longer than it actually has been.
– Bennett and Maria on commentary.
#1 Contender's X-Division Battle Royal: So we have Trevor Lee, Andrew Everett, Braxton Sutter, Spud, Mandrews (good to see he still has a job), DJ Z and Eddie Edwards. Helms' crew worked together, as expected, and we then saw Spud tossed in the first minute. Mandrews got a few seconds of run and then was tossed at 1:50. Lee and Everett then worked over Edwards, DJ Z then helped out as Sutter chilled in a corner; DJ Z was then tossed by Lee and Everett at 2:50. Sutter finally woke up and got some run. Edwards and Lee fought on the apron, Bennett got involved leading to Edwards getting tossed ay 3:55. Sutter got double teamed by Lee and Everett, but Sutter sidestepped and that saw Lee accidentally eliminate Lee, and the Sutter tossed Everett to win the match. Post match Helms' crew attacked Sutter and beats him down. It was way too rushed; it had no real flow and lacked any real excitement.
– Bennett demanded to start his match right now.
X-Division Title Match: Champion Mike Bennett vs. Braxton Sutter: Bennett talked trash as Sutter was laid out on the mat. Sutter managed a flash roll up, but Bennett hit the miracle in progress to win. If you're going to do such a short match here, which plays well into Bennett's character and desire to keep the title to cash it in, can we not give the battle royal some actual time?
– Shera and Grado talked backstage about their tag match tonight. Grado doesn't ever pick up the check, but claims that he has a third man for them tonight. Shera wants to know if it is Odarg, because he also owes him money. Grado says they paid for their partner and he will guarantee them a win.
Grado, Tyrus & Mahabali Shera vs. Al Snow & The Tribunal (Baracca and Dax): The Tribunal attacked and beat down Shera and Grado. Tyrus' music then hit and he made his way to the ring and apparently Tyrus is the fixer. Tyrus scared the heels enough that Shera and Grado were able to gain control at the opening. The heels then took the ref, allowing them to take the heat. Snow worked the heat and blew his whistle the entire time. Grado got the tag to Tyrus after a basic, and fine heat. He tossed around Baracca and Dax, hit the corner splash on them and then worked over Snow. Tyrus hit the world's strongest slam on Baracca to score the win. This was yet another short and rushed match, that wasn't that good, nor did it get a chance to be. It did allow Shera and Grado to get some revenge and also to introduce Tyrus' new gimmick. I am not a huge fan of Tyrus, but it gives him something to do and if they do it right, doesn't force him into a heel or face role.
– Bennett claims the X-Division is about five star matches, but he had a 10-star match with Sutter. Next week he will call out Corgan and cash in his title for a shot at the world title.
TNA World Title Match: Champion Lashley vs. Drew Galloway vs. Ethan Carter III: Thankfully they took the final commercial break prior to this match. Galloway and Carter were still having issues, so Lashley had bailed to the floor but they put their issues aside and chased down and attacked Lashley. The challengers took turns working over Lashley, and all was well until Carter tried to go for a pin. Galloway then allowed Lashley to beat on Carter for a bit, Lashley looked to make nice with Galloway, which did not work well. Galloway got posted and was sent to the floor, allowing Lashley to work over Carter by himself. Cool spot where Lashley caught a high cross, and Galloway returned and Germaned him, sending Caster flying to the mat and then rolling to the floor. Good work from all three, but they are being too much if a slave to the one man out formula. Carter and Galloway would work together and send Lashley to the floor. Galloway followed him out and hit a cannonball off the apron, leading to Carter going up top and hitting a high cross to Lashley on the floor as Galloway made sure to get out of the way. it again was down to Carter and Galloway, they traded strikes and kicks and Carter's chest was busted open, so the chops HAD to suck. That's shades of Flair and Luger/Kerry von Erich there. Galloway hit the future shock, but Lashley returned and started to kill people in glorious fashion until Carter countered he spear with a nee strike into the TKO. Galloway returned and hit the claymore on Carter, Lashley speared him out of his boots and then seared Carter to retain. Lashley wins a fun and clean main event, that made the best of its time. The best thing, other than the clean finish, is that Lashley was perfectly fine with the triple threat match, because he played mind games and knew that Galloway and Carter would cost each other the match. He comes off as dangerous and smart with the victory. I would have preferred that Lashley pin Galloway here (Carter took a protected loss, but the end game should be Lashley vs. Carter at BFG, which means Carter not losing a lot. Hopefully this is a rare one.
* End scene.
* Thanks for reading.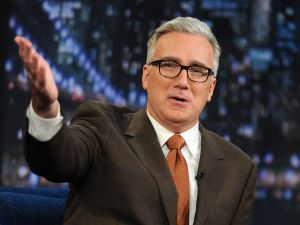 "Byyyyyyyyyyyyyyyyyyyyyye Felicia!"
5.5
The final score: review Not So Good
The 411
Overall this was a rough week for the show. The layout of the first 70-minutes was really bad, giving us three minutes of wrestling and just a ton of talking segments that ended up all running together and not getting any real time to get settled and allow the audience to digest what is happening. It's not that the stuff was bad, but when it all runs together and you don't break it up with at the very least SOME in ring action, it feels wasteful. The Hardy feud looks to finally be ending after it looked to have ended twice before, so hopefully it is actually the final chapter and we can move on. The main event was the best thing on the show by a mile, Lashley is doing an excellent job as champion and I like the scene that they are building around him. I also like that they are trying to give Storm, Drake and Tyrus something to do and the over the top stuff with Bennett and the X-Division actually works and can make people really hate the guy. Change the layout, edit down some things, add a bit more wrestling and I think that the show comes across way better. The way it was made it hard for me to get invested in this week's effort.
legend