Csonka's WWE Extreme Rules Review 4.26.15
April 26, 2015 | Posted by
Csonka's WWE Extreme Rules Review 4.26.15
Introduction
As a reminder, this will not be another traditional recap, but instead it will be a mash up of the Rs, Instant Analysis and my usual Twitter ramblings I would do during the shows; completely uncensored and as the ideas flow unfiltered to the old keyboard. Remember, this is a review; and I am here to review the show. As always, I encourage discussion and even disagreement, just do so in a respectful manner. I will be doing the review for Raw and most PPVs and iPPVs going forward.
WWE Extreme Rules 4.26.15
OFFICIAL RESULTS
* Chicago Street Fight: Dean Ambrose defeated Luke Harper @ 55:13 via pin [**½]
* Kiss Me Arse Match: Dolph Ziggler defeated Sheamus @ 9:15 via pin [***]
* WWE Tag Team Title Match: New Day (Big E and Kofi Kingston) defeated Champions Kidd & Cesaro @ 9:47 via pin [***½]
* WWE United States Title Russian Chain Match: Champion John Cena defeated Rusev @ 13:35 [*½]
* WWE Divas Title Match: Champion Nikki Bella defeated Naomi @ 7:20 via pin [**½]
* Last Man Standing Match: Roman Reigns defeated Big Show @ 19:45 [***½]
* WWE World Heavyweight Title Steel Cage Match: Champion Seth Rollins defeated Randy Orton @ 21:02 via cage escape [**]
---
Random Pre-PPV thoughts.: In many ways I am happy to see the tag title match added to the PPV proper. Those titles get bastardized, and they deserve the chance to shine. But I will say that I think that thy missed an opportunity with the Bryan/Barrett/Neville thing. With Bryan reportedly out 3-6 weeks, depending on who reports it, I would have done a riff on In Your House 4 (without the Marines). Bryan (playing Shawn Michaels) relinquishes the title to Barrett (playing Dean Douglas). But part of the deal is that he has to defend the title. Out comes Neville (playing Razor Ramon), Neville makes sense because he beat Barrett in a tag match on Smackdown (see, they already laid the ground work for it). They have the match that they had on the pre-show (which was a fun ***-***½ match with a good crowd) and have Neville win the title, giving a special PPV moment out of a sad one. You give the crowd something special, you take your time with Bryan and his recovery and there we go. But that's just me sharing some pre-show thoughts. On with the actual show…
Chicago Street Fight: Dean Ambrose vs. Luke Harper (PART ONE): The story goes back to the Mania ladder match when Harper took out Ambrose by powerbomb him through a ladder bridge. They brawled around the ring, using kendo sticks and such. It was a fun little scrap and the crowd seemed into it well. They then brawled to the back and into an SUV. Ambrose was kicked out, but then he dove back in and the car drove away. They stressed that the victory has to take place in the ring, so I suppose that they will comeback at some point for a finish. Or they are just gone for good.
* Triple H, Kane and Rollins talk backstage, cage match, arguing, best for business or some shit. The crowd chants boring, as they are in my mind.
Kiss Me Arse Match: Sheamus vs. Dolph Ziggler: I actually liked the idea of the match going into this, they set it up well with Sheamus' return and I had high hopes that they would work very well together. I am not a fan of the stipulation, it feels overly silly and childish, like they want to say ass but instead opted for a FUNNY way of saying "ASS" without actually saying it or upsetting any sponsors. Again, I like both guys but the early portion of the match was slow and completely uninspiring to the point that the invested crowd was out of it for several minutes. I wouldn't call the early part bad, boring would be the proper term I think. They did some signature stuff, which finally got the crowd into things a bit. They traded some near falls and then Ziggler won with a rollup. It got better down the stretch, but the beginning felt like a house show match layout. The crowd was way more into the post match antics, where Sheamus tried to get out of the stipulation. They took forever doing the post match stuff, which ended with Sheamus low blowing Ziggler and then brogue kicking him. He also rubbed Ziggler face into his ass. On one hand this was a great heel showcase, because he should be a dick and doing thing like this should make people hate him. But it also skirts the line in regards to not delivering on a stipulation. The second half was really good work from both and saved it from the boring beginning. Sheamus is doing well at being completely unlikable in his role.
* Harper vs. Ambrose has been going on for approximately 31-minutes.
WWE Tag Team Title Match: Champions Cesaro & Kidd vs. New Day (Kofi & Big E): This match kind of came out of nowhere, as it appeared that the Lucha Dragon were headed towards the title match. But with New Day getting shit on post Mania and the decision to run with them as heels, along with the champions getting more face reactions as of late, we ended up here. New Day has worked well into their new role, including the shady way that they won their way into this match. They worked a solid match early on, better action early than the Sheamus vs. Ziggler match and the crowd responded well to what they were doing. They really picked up when Cesaro ran wild on his hot tag, and then they picked up the action really well and not only was this extremely enjoyable but this crowd got very invested in the near falls. The champions appeared to have the match won, but Woods distracted the ref, it broke down with Nataklya attacking him and then Kidd laying him out, but Big E took out Kidd and Kofi scored the roll up (UGH) with the tights to win the titles. I don't mind the finish because it makes sense for New Day and the way that they have been and likely will be winning matches. But if they are going to do that, why not do a different finish for the match before this? With that being said, they had a good match here and the crowd was invested into what they did, which made it such a fun match to watch.
* Harper vs. Ambrose has now been going on for approximately 48-minutes.
Chicago Street Fight: Dean Ambrose vs. Luke Harper (PART Two): The new champions tried to do an interview, and then Harper and Ambrose returned in their SUV. Ambrose hit a dive off of the vehicle onto New Day, and then he and Harper continued the brawl back to the ring. The fact that they brawled into an SUV and left with Harper driving and then somehow returned with Ambrose driving amused me greatly. They brawled back to ringside and then there were a ton of chairs brought into the ring, Harper hit a bog powerbomb onto a chair and then Ambrose eventually fought back and hit Dirty Deeds for the win. I really have no idea (as of 9:05 PM ET) how to rate this, it was enjoyable but felt completely anticlimactic considering that they left the building for 45-minutes or so and that they kept hyping that they may return to finish the match. It was fun overall.
WWE United States Title Russian Chain Match: Champion John Cena vs. Rusev: They have the light gimmicks in the corner, because apparently wrestling fans cannot count to four and keep track of difficult matches like this. Sorry to sound snarky there, it just feels like bells and whistles to add bells and whistles. This is WWE in 2015, so they worked a very safe version of an old school match. They did a lot of tug of war, trying to play up the strategy of the match over the blood and brutality that the match became famous for back in the day. That is all well and good, but it feels like a recipe for failure (I wouldn't have booked the stipulation if they weren't going to be allowed some leeway from the normal WWE rules to give them a chance). I liked their previous matches much better, with them working such a tame version of this match it felt as if the energy that they previously brought to the table wasn't there. I won't say it needed blood, but it needed them to work aggressively to sell the feud and the fact that they were battling for the title, and the crowd felt that lack of aggression and passion in the ring. At one point the crowd chanted for Lana, she acknowledged it and that angered Rusev who then sent her to the back. They got to where they each had three corners touched, Cena hit the AA and he then touched the fourth corner to retain. Yeah, this didn't work out well and closed out their feud with a whimper. I don't think it helped Cena in any way, but more importantly it ended up making Rusev look very weak. The shame here is that they had done so well building him up and he had really grown as a performer, but he came out of the Cena feud damaged and they will have to do a lot to get that steam back. For the most part, the Russian Chain match is a shit stipulation; they were only good back in the day because of believable Russian foes during the cold war era and because they guys would bleed buckets in a feud ending encounter. None of that applies now, so they really should have avoided the match all together because it wasn't good in any way.
WWE Divas Title Match: Champion Nikki Bella vs. Naomi: Naomi finally got rid of the Brodus Clay music for something that no one could love and neon glasses and glowing neon bottomed boots, we'll call that a step in the right direction. Naomi is working really well as a hell, she seems to really get it and I am way more interested in her character now than at any time before. It feels as if they have no clue as to what they want the Bellas to be. They felt like the faces to start, the psychology of the match got weird down the stitch as after Naomi took out Nikki, Brie kicked her in the face to help Nikki win. It just felt a bit off. I am glad that they got the time to work and were kept out of the death spot. Hopefully they can sort out the heel face stuff better going forward, but there is a lot to enjoy about the Naomi heel turn so far.
* Rusev yelled at Lana backstage. He sent her away and she then went to talk to the Authority.
Last Man Standing Match: Roman Reigns vs. Big Show: The story early was that Big Show kept yelling that he was a giant and would destroy the weapons (tables, kendo sticks) that Reigns tried to use. Reigns made a comeback, tossed in tables and then ate the KO shot from Show. Reigns would survive, and then Show decided he needed to use a table, but got put through it. I actually liked the psychology of Show refusing to use the weapons because he thinks he doesn't need them and then resorting to them out of desperation. Reigns looked to have things in control after two Superman punches, but then Show caught him on the third and chokeslammed him from the ring through tables on the floor (that Reigns had set up). Reigns got to his feet and then dropped to his ass as Show moved the steps and other things around, but the ref didn't count on him. Little shit like that annoys me. Show ended up putting himself through a table late as Reigns sidestepped him on the spear attempt; this led to them doing the spear through the barricade spot, again. They both survived, and then fought onto the announce table. Show knocked Reigns off, he got to his feet and ran up the steps and speared him through the Spanish announce table. He then had to topple the regular announce table onto Show (and also stood on it) to score the win. This was a lot better than I expected, and the also did a good job of wining over the Chicago crowd, who I expected to shit all over the match from the opening bell. A lot of the work to set up the spots involving the furniture felt really contrived, like they left a note telling you they'd be back to run spots here in a few moments. That's not a knock so much on these guys, but the structure of the match. Overall I enjoyed the match, Reigns worked really hard and Show also sold very well for him. The finish is about what I expected, Show gets laid out and something heavy gets put on him to "protect the giant". I don't think that this was a great match, but it was way better than I thought it would be and I ended up enjoying it. Good work by both guys.
* Randy Orton tried to lay the mind-fuck on Kane prior to the main event.
* Bo Dallas came out to the ring. He talked and got heat by making fun of the crowd. Ryback came out, hit his shit and stood tall.
* Rusev cut a promo, and Lana arrived and announced that at Payback he will get one last match with Cena in an I QUIT match. THIS FEUD MUST CONTINUE!
WWE World Heavyweight Title Steel Cage Match: Champion Seth Rollins vs. Randy Orton : So for this, Randy Orton's RKO is banned, and Kane is the guardian of the galaxy cage door. These guys work well together, and as long as they work the stipulation well and the bullshit is kept to a minimum this could be really good. J&J would appear late to try and help Rollins, but Orton would superplex him back into the ring for a near fall. Kane wouldn't allow them through the door, so they tried to climb into the cage, but Orton tossed Rollins into them to stop that. Orton teased an RKO late, but then hit a pedigree for a near fall. Orton missed the concussion kick late, leading to Rollins hitting an enziguri and trying to escape through the door. Kane opened the door for him, Orton stopped him and hit the 3.0 backbreaker and as he went to leave, Kane closed the door on him. Rollins then accidentally kicked the door into Kane's face, and as the competitors battled Kane slammed the door and hit both men in the head. Kane then hit the ring with J&J, he chokeslammed them. Kane would chokeslam both Orton and Rollins. Kane laid Rollins on to of Orton, but Orton kicked out. Orton RKO'd Kane, but then Rollins hit an RKO on Orton and crawled out of the cage to retain. The announcers then seemed confused, thinking that the RKO was banned, and then just saying that the RKO was just banned for Orton. It felt as if they were being instructed to make the possible excuse for a rematch to cover up what was a shit ending. I thought it was that the RKO was banned all together, so this felt like a very WCW ending. They were trying to tell a story; unfortunately that story was all about Kane (IN 2015) and not about the guys fighting for the company's top title. Add on top of that the fact that they have once again managed to book a cage match, where the goal is to keep people out, and then the finish ends up being about three other guys getting into the ring. They need to stop booking cage matches, because they cannot (or will not) book them properly. Orton now looks like an idiot asking for the match to keep the Authority out, since the finish featured the Authority compromising the cage and eventually costing him the title. The match was going well, but the complete overbooking hurt it badly. This was a disappointing ending to the show.
* End scene.
* Thanks for reading.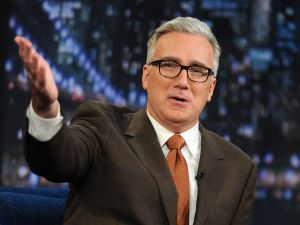 "Byyyyyyyyyyyyyyyyyyyyyye Felicia!"
5.9
The final score: review Not So Good
The 411
Extreme Rules was looking to be a good show overall as we headed into the main event. We had some good wrestling and a good crowd, but unfortunately the booking is what really hurt the show. In many ways I feel the WWE should do away with the "Extreme Rules" concept, because you're asking the fans to be more invested into the match stipulations instead of the feuds. And then you add onto that the fact that you cannot deliver what some of these stipulations would traditionally deliver (blood and carnage) and a lot of them tend to fall flat. I do not think that you need blood to make wrestling work, far from it, but when you book matches that traditionally are blood filled battled and then do not have that, the matches themselves and the booking of those matches needs to be as strong as possible. But the Cena vs. Rusev and Rollins vs. Orton matches are prime examples of the booking failing the performers. The performers are gifted, but once again I felt that the booking of the show is what held it back. Overall when everything is said and done, this was a below average effort; if the booking of Cena vs. Rusev and Rollins vs. Orton is better, the overall show becomes much better. Check out the tag title match and honestly Show vs. Reigns as I felt that they were the best things on the show.
legend