Csonka's WWE Hell in a Cell Review 10.25.15
October 25, 2015 | Posted by
Csonka's WWE Hell in a Cell Review 10.25.15
WWE HELL IN A CELL 10.25.15
OFFICIAL RESULTS
– WWE US Title Match: Alberto Del Rio defeated John Cena @ 7:09 via pin to become the NEW US Champion [**¼]
– Hell in a Cell Match: Roman Reigns defeated Bray Wyatt @ 23:10 via pin [***¾]
– WWE Tag Team Title Match: Champions New Day defeated The Dudleyz @ 8:30 via pin [**¾]
– WWE Divas Title Match: Champion Charlotte defeated Nikki Bella @ 10:39 via submission [**½]
– WWE World Heavyweight Title Match: Champion Seth Rollins defeated Demon Kane @ 14:37 via pin [*½]
– WWE Intercontinental Title Match: Champion Kevin Owens defeated The Ryback @ 5:40 via pin [**]
– Hell in a Cell Match: Brock Lesnar defeated The Undertaker @ 18:11 via pin [****]
---
– Zeb Colter arrived in a scooter, noted that it was time for all people to come together and said that it was time for Cena to lose the US Title. He then introduced The AAA Mega Heavyweight Champion of the Universe, Alberto Del Rio as Cena's opponent. Well then, I guess he's done with AAA. Is Zeb with him to prove that racism is gone in WWE? I also find it funny that Del Rio complained about having to be in the opener of Ultima Lucha, and here he is back with WWE, in the opener. It's little thing sometimes.
WWE US Title Open Challenge: Champion John Cena vs. Alberto Del Rio: Well here we go, a fresh face in the mix prior to Cena taking time off. They sold the return as a big deal, and I liked the beginning of the match where Del Rio appeared to have Cena completely off his game. Del Rio controlled the majority of the opening section of the match, with Cena making his comeback with the usual moves. Del Rio cut him off with the back stabber and then hit a superkick to a kneeling Cena and that was that. JBL actually did his job and noted that Del Rio won the world title with the same kick. With that being said, it felt like a completely anticlimactic way for Cena to lose after all of the matches he's had and what he survived on them and the crowd didn't think it would be the finish. That's both good and bad, because it's good to condition that fans that finishes can come at a surprise. It's not horrible overall; because JBL did mention several times that the challenges will catch up with Cena and we got a clean finish with no bullshit. The match was ok, there was nothing wrong with it, but it was just a match. Now the question is how they will present Del Rio going forward.
* Triple H, Stephanie, Rollins and Kane all met backstage and had some banter.
Hell in a Cell Match: Bray Wyatt vs. Roman Reigns: Reigns controlled early, slugging it out with Wyatt. They then went to the floor, where Reigns repeatedly tossed Wyatt into the cage. Wyatt turned the tide by using a kendo stick to work over Reigns. Wyatt wedged a chair and kendo stick into the cage, and slammed Reigns into the kendo to keep control as they worked on the floor. Reigns eventually fought back and slammed Wyatt into the chair and then went back to slamming him into the cage. I appreciated that they didn't do any regular wrestling here, they hate each other and this should be a brawl. Reigns would use two kendo stick to beat down Wyatt and then introduced some tables and set them up on the floor. Of course, since Reigns set them up, Wyatt hit a uranage off of the apron and through one of the tables. Wyatt then had control as Reigns got the mixed chants. Wyatt introduced another table, they battled up top and Reigns then slipped out and powerbombed Wyatt through the table for a near fall. They followed that with a good near fall spot, where Reigns countered Sister Abigail and hit the Superman punch; it was really well done. They went to the apron again, and Reigns hit a spear off and through the other table that had been previously set up. Wyatt would later counter a spear into Sister Abigail for another good near fall. After that, Wyatt would set up the kendo sticks in the corner, so that they were sticking out like spikes. Reigns would have none of that, countered and slammed Wyatt into the kendo stick, hit the spear and that was all. First of all, let me say how pleasantly surprised I was that there were no run ins, shenanigans or interference of any kind. Secondly, they worked really hard and did some nice table spots and near falls. What we got was a very good match and a nice conclusion to the one on one feud, but I felt that the match went too long when it didn't really have to do so. It felt too slow at times, Reigns did the big sell a lot of the way, but I think if they condense and kill some of the down time that you have an even better 15 to 17-minute match here.
WWE Tag Team Title Match: Champions New Day vs. The Dudley Boyz: Big E had the trombone with him as Kofi cut a promo thanking the fans for their support of Xavier Woods. Long promo overall, filled with the usual New Day fun. They are glorious unicorns. It was a bit rough early, but then New Day got the heat on Devon, I know, you're shocked. They worked a fine but lackluster heat on Devon, likely because I've seen it several times before and it always feels the same. New Day teased the WAZZUP, but Devon fought back and got the tag to Bubba. They hit the WAZZUP, and looked to call for the table but Kofi cut that off. Kofi then tossed the trombone to bubba and took a bump in a tribute to Eddie Guerrero spot. Bubba begged the ref not to DQ him, and when he didn't, Kofi threw a fit as Bubba broke the trombone. Big E eventually used the trombone, Devon took him out, but Kofi hit trouble in paradise on Bubba to retain. The story going in, and through out their run basically, has been that when New Day can't use or doesn't have the extra man advantage they fail. They overcame here, using some fun tactics, and retained. The match was a bit clunky early, they recovered well but the match was just average. I don't think that they have clicked that well, we've already has five straight up tags so far, and the feud isn't over.
WWE Divas Title Match: Champion Charlotte vs. Nikki Bella: The extras are banned from ringside tonight. Good. Charlotte has a short shine before Nikki got the heat and worked the back. See, this actually made sense because Charlotte uses a bridge with her figure four and Nikki's finish is the rack attack. Nikki worked a half crab spot later on, continuing the focus of the work on the back. Charlotte slowly came back with some chops, and then Nikki missed her springboard kick and started t sell the knee. Charlotte went up top for a moonsault, Nikki followed and went for a German, Charlotte was supposed to land on her feet. She really didn't (and thankfully didn't blow a knee) and Nikki didn't land well either. That looked horrible from the start, bad idea there. Charlotte forgot to sell the back for a bit, but when she tried the figure eight remembered to sell because she couldn't bridge, allowing Nikki to get the ropes. They went to the floor, and Nikki hit an Alabama slam onto the apron, playing into that work of the back. Nikki rolled her in, went for the rack attack, but Charlotte countered and sloppily got the figure eight, fully with the bridge because fuck selling, and Nikki tapped. Seriously, 15-seconds ago she is slammed to the apron back first and then fuck it. The match was not bad, they worked really hard and got ambitious, but the fact that the work of the back, which was really good overall and a large portion of the match, was tossed aside was maddening. They easily could have done the desperation roll up, which would have made more sense considering the spot that happened right before. Take out the German suplex spot and actually pay off the back work and it's a much better match.
* Post match, Paige and Becky rushed the ring to celebrate with Charlotte, Paige basically shoved Becky out of the way to celebrate with Charlotte.
* Dean Ambrose was proud of Reigns for winning and then wanted to celebrate. Reigns was selling the effects of his cell match.
WWE World Heavyweight Title Match: Champion Seth Rollins vs. Demon Kane: If Kane loses, Corporate Kane is fired. After some Rollins shit talk early, they brawled ad Kane took control and dismantled the Spanish Announce Table. Rollins would turn the tide, hitting a plancha (that Kane didn't really catch) and then the sling blade. Rollins worked a rather boring heat, with Kane making occasional comebacks with his uppercut and finally a superplex. The worked a plodding pace, Kane hit his top rope clothesline and then got a near fall off of a chokeslam. Rollins would escape a tombstone, and roll to the floor only for Kane to slam him onto an announce table. He cleared off the English announce table and looked for a chokeslam, but Rollins slid out and powerbombed Kane onto the Spanish announce table, which did not break. It just fell over with Kane on it. They teased the countout, and then Rollins hit two knees off the top and then two superkicks to a kneeling Kane. Rollins would hit the high fly flow for a near fall. At this point it's like watching Rollins wrestle himself or one of those wrestling buddies. Rollins finally hit a pedigree to end Kane. Seth Rollins won clean, as he should have, but this was a complete chore to get through. The build to this was bad and Rollins looked like a bitch for so long, so he needed the clean win here. This was a match that happened, it felt as if it lasted 30-minutes and it was not good despite the efforts of Rollins basically working himself. Lets all move on from this feud, shall we?
WWE Intercontinental Title Match: Champion Kevin Owens vs. The Ryback: Ryback chased early, and wasted no time taking the fight to Owens. Ryback had control for the first two-minutes or so, but then Owens took over and got the heat and mocked Ryback. Ryback actually countered the cannonball and then hit a powerbomb for 2. Ryback tried to go up top, but as he tried that Owens superkicked him to the floor and they did a countout tease. Owens went for the pop up powerbomb, but Ryback hit the meat hook. Owens got the ropes to counter shellshock, got pissed and attacked Owens in the ropes and got eye poked. Pop up powerbomb and that was it. It felt like a condensed version of their previous PPV match. It also felt like they were told to go home, as the ending felt very rushed. It felt like a top of the hour TV match, ok for the time given and nothing wrong with it, but nothing you have to watch.
* Either they decided to actually run a PPV with no bullshit, or we're saving it all for the main event.
Hell in a Cell Match: Brock Lesnar w/Paul Heyman vs. The Undertaker: Lesnar would land some knees early and try for suplexes, but the early story was Taker out striking him and then posting Lesnar to bust him open. It's amazing how that always seems to happen to him. Lesnar would work over Taker with chair shots, the doctor came in to clean him up and the fans did not appreciate that. I get the general no juice policy, but that really hurts the flow of a match for me. The company has killed 99% of juice, you can let it go once or twice a year. Taker also got busted open, and made his comeback jamming a chair into Lesnar's throat. Lesnar finally countered Taker's attack and hit hid first German suplex at the 8-minute mark. He'd connect with three and then the F5 for a near fall. The damn doctor came in AGAIN, so Lesnar tossed him and hit another F5 for another near fall. Lesnar then introduced the steps, hit Taker with them and that got another near fall, but that one didn't get the reaction of the previous two. Lesnar looked to smash Taker with the steps, and then Taker oddly kicked him away and the steps fell on Lesnar's head. This allowed Taker to get Hell's Gate. BROCK SMASH to escape and then laid in like 20 strikes in ground and pound fashion. Lesnar just smashing Taker with strikes was a cool visual. Lesnar then started to rip apart the mat and pulled up the padding as Taker sat up and struggled to his feet. Taker chokeslammed Lesnar onto the exposed boards, but Lesnar survived. The tombstone "to the exposed boards" followed, but Lesnar kicked out again. Taker sold the kick out well. Taker gave the cutthroat sign, but Lesnar hit a vicious low blow to get payback on Taker. F5 on the exposed boards and that was that. I am sure that this match will run a variety of opinions, but it was basically what I had hoped for and expected. It was a dirty brawl fitting of the final match in the feud, they had some great near falls, juice, Lesnar getting revenge with the final low blow and overall I really, really enjoyed the match.
* Taker laid in the ring as Lesnar sold the effects of the match on his way to the back. Taker struggled several times, and then sat up, shaking his head in frustration. Once he got to his feet, we got "Thank You Taker" chants and cheers from the crowd. Taker dropped to do his pose, and then the WYATT'S GIMMICK hit and they headed to the ring. Bray, Rowan, Harper and Strowman surrounded the ring and swarmed Taker for the beat down. After the beat down, they carried Taker to the back to feed him to the smoke monster from Lost. I know people want to know what happened in regards to no one helping Taker, well Kane go this ass beat earlier in the night and well, Taker's been a dick since returning.
* I would guess, as most of you likely have already, that we'll get Wyatt Family vs. Taker, Kane, Reigns and Ambrose at Survivor Series. Although that may be a bit odd, considering that unresolved powerbomb through the announce table by the Shield years ago…
* End scene.
* Thanks for reading.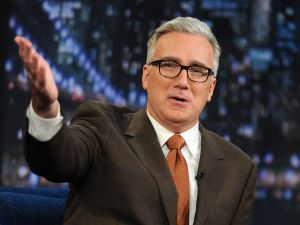 "Byyyyyyyyyyyyyyyyyyyyyye Felicia!"
7
The final score: review Good
The 411
Overall I think that this was a good show. We had some good wrestling with the Cell matches delivering, the return of Alberto Del Rio, no bullshit or shenanigans in the matches as far as run-ins and such, they ended Taker vs. Lesnar about as well as you could and then set up the featured match for the Survivor Series, which has been branded "25 years of Undertaker". It wasn't all great, in fact I pretty much hated Rollins vs. Kane; the show had some issues, but I found it an overall easy show to watch and way less frustrating than most WWE events this year with a lot accomplished.
legend