The 2012 411 Wrestling Year End Awards – Part Two: Free TV Match of the Year, Feud of the Year, Worst Fed, & More
January 8, 2013 | Posted by
Welcome to Part 2 of the 411Mania.com 2012 Year End Wrestling Awards. If you haven't already, be sure to check out Part 1!
REVIEW: Before we get to it, let's take a look at the winners we've already announced to this point:
Announcer of the Year: JBL
Worst Announcer of the Year: Michael Cole
Overall Rookie of the Year: Saturyne
Breakout of the Year: Daniel Bryan
Comeback Wrestler of the Year: Brock Lesnar
Disappointment of the Year: Brock Lesnar Loses First Match Back To John Cena
And now that we have that out of the way…
411MANIA'S WRESTLING YEAR END AWARDS 2012!
Part Two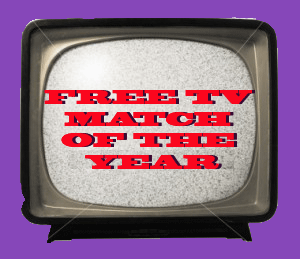 WINNER: C.M Punk vs. Daniel Bryan (RAW 02/27/2012) – 35 Votes
1st RUNNER-UP: C.M Punk vs. Vince McMahon (RAW) – 12 Votes
2nd RUNNER-UP: Robert Roode vs. A.J Styles (IMPACT) – 10 Votes
size=+1>
Dean Ambrose vs. William Regal (FCW) – 9 Votes
C.M Punk vs. Sheamus – 8 Votes
Davey Richards vs. Richard Elgin – 6 Votes
CIMA Royale: Akira Tozawa vs. BxB Hulk vs. Naruki Doi vs. Masato Yoshino vs. YAMATO vs. Shingo Takagi (Dragon Gate Infinity 261) – 5 Votes
Elimination Match: Blood Warriors (Naruki Doi, "Naoki Tanisaki", Yasushi Kanda, Kzy, Akira Tozawa, BxB Hulk & Cyber Kong) vs. Junction 3 (Masato Yoshino, Dragon Kid , Rich Swann, Jimmy Susumu, YAMATO, Shingo Takagi & Masaaki Mochizuki) (Dragon Gate Infinity 250)- 5 Votes
C.M Punk vs. Mark Henry – 5 Votes
Tyson Kidd vs. Hunico – 3 Votes
Davey Richards vs. Eddie Edwards – 2 Votes
A.J Styles vs Christopher Daniels – 1 Vote
PAC vs. CIMA (Dragon Gate Infinity 252) – 1 Vote
GAVIN NAPIERsize=+2>
Behold, the power of last names. I'm not going to lie, I'm not entirely sure how this match got voted as the Free TV Match of the Year. My best guess is that people saw the last names and worked off of memory. In watching the matches that were nominated, I was taken aback by how lackluster the CM Punk vs. Daniel Bryan match was. It spanned several segments, but the actual time of what we saw on television was only ten minutes or so. In that ten minutes, we got multiple cutaways to the announce table. We got interference/involvement by AJ Lee, David Otunga, Sheamus, Chris Jericho, Santino Marella, Teddy Long, and John Laurinaitis. We got a non-finish (which was, in all honesty, to be expected with a champion vs. champion match.) To me, this wasn't anywhere near Punk and Bryan's best match on free television against each other, much less of the year.
Punk vs. McMahon, however, felt big. It wasn't a technical masterpiece but, as usual, Vince McMahon delivered. I wouldn't compare it to anything along the lines of Flair vs. Steamboat or Bret Hart vs. Chris Benoit, but that was never the intention. The match felt like an event. It felt like something big was happening, which I would imagine accounted for many of the votes that it got.
My personal favorite matches on this list are Bobby Roode vs. AJ Styles and William Regal vs. Dean Ambrose. Roode vs. AJ was about what you would expect from those two in a pay per view match, only we were fortunate enough to get it on Impact. The Regal vs. Ambrose was truly one of the year's hidden gems. It epitomized psychology and logical wrestling, and the commentary team of Dusty Rhodes and Jim Ross really established the history between the two men for any fans that may not typically view NXT. Regal and Ambrose were at their very best, playing against each other as villains trying to out-maneuver each other. It was a strong field of candidates for the Free TV Match of the Year this year, even if I didn't agree with what took home first place.
SCOTT RUTHERFORDsize=+2>
I'll say it straight up, in no way was Punk/Bryan Free TV MOTY. Obviously this floated the boats of quit a few people as it garnered enough to win (and win by a large margin) and while the match has merit, it's like a dumbed down version of what these guys could do with heaping mounds of over-booking to boot. If you look at it on paper it should be a shoo in…Champion vs. Champion match between two of the best workers in WWE right now. It really wasn't as good as it reads.
If you are talking pure entertainment and heat the Punk/McMahon match was vastly superior and felt like a spectacle. Vince may be old and can't wrestle worth a lick but the man knows wrestling psychology and was the perfect foil for Punk. But still, this probably is highly rated on this list with merit.
Personally I enjoyed the heck out of Regal/Ambrose and but you would need to see the Dean Ambrose promos leading up to the match to put it in context. Even stand alone it's a great match as the announcers put you squarely in the frame of what the issue is between the two. It was this match that made me an Ambrose fan and I highly recommend searching it out.
If you are looking for sheer action from bell-to-bell you cannot go past the CIMA Royale. I'm not a Puro guy and I will admit that I only knew about this match after people voted for it and I sought it out. Guess what? I was thoroughly entertained. I have no idea who anyone is outside of PAC but this was 16 minutes of action. Sure the spots were a little contrived and it had a but of the "indy flippy flop" aspect to it but if this match was worked on RAW it would have been given top spot by a wide margin.
ANTHONY ACEROsize=+2>
From memory alone, I can say that I did not think this was their best match against each other in 2012. There was far too much going on outside of the ring that kinda of detracted from the match itself. I recall complaining about this very match in February, due to them focusing on the announce table that had Teddy Long and Johnny Ace bickering back and forth at the table instead of focusing on the match itself. Still, there is something to be said about the two men in the ring who were able to garner enough votes for Free TV Match of the Year despite everything that was going on surrounding this match.
In looking at the list, there were a few matches left off, and a few that probably should have received top billing above Punk vs Bryan. In a sense, this does not help the IWC's image much, does it. Punk vs McMahon was at the top of the list for all the wRong reasons, yet that's not a detriment to the match or the voters. Simply put, that match had no right to be good – none – and it was great. It was far more entertaining than it had any right to be and is on the list for reasons different than probably all the others.
Punk and Bryan have locked horns for years and on numerous occasions, to the point that they know each other so well. On the WWE stage, they only added to their list of matches, and perhaps that is why my personal choice would not be this match. Still, the votes were tallied and we must applaud their abilities. Also, AJ was ringside. yay!
++++


WINNER: Jerry Lawler Has A Heart Attack Live On Air – 53 Votes
1st RUNNER-UP: WWE Signs Brock Lesnar – 28 Votes
2nd RUNNER-UP: ROH Demotes Jim Cornett – 13 Votes
size=+1>
TNA Goes Live – 11 Votes
FCW becomes NXT – 9 Votes
Paul Heyman Returns To The WWE – 6 Votes
C.M Punks Year Long Title Reign – 5 Votes
WWE Purchases Mid-South Tape Library – 4 Votes
Kenta Kobashi Retires – 4 Votes
John Cena Dominates WWE Without Holding The WWE Championship – 3 Votes
Daniel Bryan Loses In 18 Seconds At WrestleMania 28 – 3 Votes
New Japan & All Japan 40th Anniversary Show – 1 Vote
Kevin Steen As ROH Champion – 1 Vote
WrestleMania 28's PPV Buyrate – 1 Vote
WWE Makes Deal With WWF To Use The Scratch Logo Again – 1 Vote
The Prolonged Absence Of Randy Orton – 1 Vote
SCOTT RUTHERFORDsize=+2>
About 6 months ago I heard Dave Meltzer and Bryan Alvarez crapping about how, when they were starting the newsletter caper, they would often think what would happen if the wrestling dirt stopped coming? They soon realised even when it's slow the next news story or scandal is just around the corner. Looking at the picks that got voted on year you would be forgiven for thinking that the only place drama happened was the WWE but that's the good thing about the WWE, they'll always give us something.
Obviously the left field event was Jerry Lawlers heart attack live on air. We all know he was lucky as fuck not to die and the fact he is back commentating only shows the resilience and tenacity of one of modern wrestlings longest serving servants.
The WWE showed they would literally pay money for nothing in bringing Brock Lesnar back after he crashed out of UFC with a thud. While he certainly created his share of good TV and one great and one off-the-wall fantastic match, that's all we got. What the union of Brock and the WWE do after WrestleMania will be more intriguing.
Jim Cornett getting ousted from the head booker spot in ROH was sadly predictable as Cornett seemed like a good fit for the "wrestling-is-wrestling" promotion but it seems their version of wrestling and Cornett's vision of wrestling was a gap too wide to bridge.
For me the big story, in terms of what it means for business, was the shutting down of FCW and the eventually re-gigging of NXT to be the crucial last step in the WWE developmental system. The process spelled the end of John Laurinaitis as a force behind the scenes as his lacklustre returns for FCW and the developmental system finally caught up with him.
But what really does it mean?
HHH is coming. For the past 18 months HHH has been shadowing Vince in learning how to run the WWE and it seems more evident now than it ever has been that Hunter is about to get the ultimate WWE push. What does this mean for wrestling in general? We can guess as HHH is not the pro-wrestling-phobe that Vince is and will likely push things back to more in-ring action with renewed interest in tag teams and the like.
But will it be any better? Does HHH have the manic genius that has been Vince's calling card? Does he breed the fear and respect from the office and the boys alike? Will he be the one to tell Stephanie that her idea for creative is a bust and is harming business long term?
This is all going to be answered one way or anther in the not too distant future and when we trace it all back, it will be the closure of FCW and the re-imaging of NXT that was considered the first real shot in the great wrestling power change over.
GAVIN NAPIERsize=+2>
I've never made much of a secret out of the fact that I'm not a huge Brock Lesnar fan. However, that doesn't mean that I hold a complete lack of objectivity in regards to him. Brock is a bigger name than most in professional wrestling, and that was true before he left to pursue success in the realms of the NFL and mixed martial arts.
Brock met with more success than most in the NFL, qualifying for the Minnesota Vikings' practice squad despite not playing competitive football since high school. It was truly a testament to his pure athletic ability. He also took mixed martial arts in general and the UFC in particular by storm, rocketing to the UFC Heavyweight Championship and accounting for huge pay per view numbers before a string of defeats and health problems sent him into retirement.
Many speculated as to whether or not Brock would return to WWE, but few felt that it was a certainty. His timing could not have been more perfect. The WWE Universe was tiring of John Cena's super hero act; crowds were booing him as much as cheering him and he had lost almost all of the edge that had made him so popular to begin with. Brock's return and attack on John Cena created a buzz. It called back to a time when there was a little more violence and a little more MA than PG in WWE's product.
I'll have plenty to say about the match that Brock's return created, but the focus here is on the return itself. Everyone anticipated a huge void once The Rock's program with John Cena ran its course at Wrestlemania, and understandably so. Brock Lesnar did the seemingly impossible and made people forget about The Rock almost immediately. The former Next Big Thing was once again The Next Big Thing. By reaching out to an alumni that had one of the most unceremonious exits in company history, WWE found themselves with a someone that fulfilled a nostalgic role, a badass role, a main event role, and a celebrity role all in one. That's a hard news item to top.
JEREMY THOMASsize=+2>
What was the one single-most important lesson we learned from 2012? Very simply, that Jerry Lawler can't be killed. The dude is apparently immortal and has possibly sold his soul to the devil in order to become the toughest man ever. Yes, obviously I'm joking a wee bit there. Still, Lawler's heart attack on the September 10th episode of Raw was one of the scariest moments in years as a fan of professional wrestling. But something good came out of this horrible incident, which was the WWE's quick and level-headed response that saved Lawler's life. Of course, there have been doctors at ringside for years in order to make sure that if there is any sort of accident in the ring, emergency medical care can be administered immediately. I doubt that anyone ever thought it would be needed the way that it was on September 10th. The quick response of the medical team and the handling of the incident was all admirable and the fact that Lawler survived is a blessing, with the silver lining to the overall cloud being that he at least had the heart attack in a situation where he was able to get help quite away.
After relief flooded in upon knowing that the King was going to be okay, the common thread of thought that seemed to be going through the IWC was "Well, thank God he's okay…it's time for him to retire." Oh, how little faith we have in the King of Memphis. Lawler posted a video to Tout not three days after the scare, with wires hanging off of him but looking damned good for a guy who…you know, nearly died 72 hours earlier. He thanked the WWE universe for their support, made jokes and promised to be back. Even then, many figured that perhaps he would be back in time for WrestleMania, or the Royal Rumble on the optimistic side. Again Lawler proved himself to be some kind of indestructible, puppy-loving machine from the future as he was back at the announcing table two months and two days after his heart attack. Next time CM Punk wants to ask what nobodies Lawler has beaten in his career, the King has one simple answer he can give to shut Punk up: "Death."
++++

WINNER: Jerry Lawler Has A Heart Attack Live On Air – 27 Votes
1st RUNNER-UP: RAW Goes Three Hours – 20 Votes
2nd RUNNER-UP: Hector Garza Retires – 18 Votes
size=+1>
ROH Repeatedly Fails To Deliver On iPPV – 17 Votes
Jerry Lawler Filmed Receiving CPR By The WWE – 14 Votes
Wrestling Retribution – 3 Votes
Brock Lesnars Appearances – 3 Votes
John Cena's Public Divorce – 1 Vote
WWE Turns Jerry Lawler's Heart Attack Into An Angle – 1 Vote
ROH Booking – 1 Vote
Dragon Lee Becomes The New Mistico – 1 Vote
CHAD NEVETTsize=+2>
The 'winner' of this category is a bit obvious and with good reason: watching Raw as Jerry Lawler suffered a heart attack, was technically dead, and was revived by paramedics was really goddamn horrible. It was one of the most disturbing, depressing, saddening nights of live wrestling I've ever watched. That Lawler's life was saved because he had a heart attack while performing on live television is a comfort — but a retroactive one that didn't lessen the impact of what was happening as it happened. It wasn't something that anyone wanted to relive, which made the WWE showing backstage footage of it weeks later such a baffling, disgusting move. I didn't mind them using his return as part of an angle, because that's the way things are (especially with Jerry Lawler who will do anything for an angle), but that footage had no upside. It was simply a reminder of probably the worst night in wrestling in 2012.
JEREMY THOMASsize=+2>
I remember quite vividly the night of September 10th. On Monday nights, I am usually busy posting news to the site, approving comments and such while also working on my Movie Zone 8 Ball column if I am not yet done with it. Either way, I am on the West coast and do not have a feed to watch Raw live, so I don't see it until after the show is fully done with. Still, through the Raw recap (or specifically comments on it), Twitter and other such avenues of information I tend to know what's going on with WWE's "A-show." This particular night it was not from those avenues that I got the big scoop; it was a message from our own Larry Csonka, sent just after 10 PM ET, that sent chills through me. The message was a tweet by Arda Ocal, who was live at the show and reported that Jerry Lawler had collapsed and was being carried away, with the one phrase you never want to hear in relation to something that goes down at a wrestling event: "Not part of show."
That whole night was just messed up. I remember getting messaged by various people, many of them friends who only vaguely follow wrestling if at all, asking about it. There were times where it seemed very much like he wasn't going to make it. I know that some (possibly many) of our readers weren't around for this, but it felt a lot like the night of Owen Hart's death in 1997. Obviously it turned out better, but that was absolutely how I felt and it was not difficult to imagine on that Monday night that things were going to ultimately end up the same way. Luckily it didn't, but that doesn't change the fact that it was one of the most potentially disastrous and traumatic nights in wrestling in years. Honestly though, I feel like the King's recovery would have kept this off the list if not for the fact that someone in WWE decided to get a camera and start taping things backstage. Okay fine, spur of the moment decisions sometimes seem odd in retrospect. But WWE playing it did seem to have crossed a line when they aired it as part of an angle. I personally am not so bothered by that fact, but it was without question a bonehead move because it raised questions among many people as to the motivations for filming it in the first place. Airing that footage was a no-win for the company and as I said, probably propelled the heart attack to the top of the list.
SCOTT RUTHERFORDsize=+2>
It's really hard to go past Jerry Lawler this year when it comes to the worst of wrestling. It seemed to find some hero's and it also helped show the scummy side of wrestling…which I was perfectly OK with. Vince and Jerry are wrestling men and know that a real life event like this, that rides heavily on real world emotion do not happen everyday. When they showed the CPR footage and the subsequent CM Punk angle, for me it was all part of wrestling. I've seen worse before and no doubt in the future. The big thing to remember is that Jerry Lawler OK'd all of this and if "The King" is good, then that's sweet by me.
For me the big talking point for this year was the majoring falling behind of ROH in the wrestling landscape. Everyone was excited when Sinclair stepped up and bought the promotion. It meant an influx of money and more importantly, when your parent company one of the biggest independent networks in American that has national reach by owing regional television stations, you will get more eyeballs and your product and hopefully more people through the gate when you come to town.
LIterally everything is an abject failure at this point.
The biggest one has been the ROH iPPV issue. While I have been on record earlier in the year that all the issues aren't of ROH's making the certainly have not been free of blame. After they brooke off the relationship with Go Fight Live then it essentially become solely an ROH issue. I don't know about anyone else but when a major broadcaster can't provided adequate bandwidth for an iPPV that sells int he range of 2000 buys…something is definitely up.
Management at ROH, which has always held their fan base in high regard, pretty much insulted everyones intelligence by saying nothing was really wrong and they were blowing everything out of proportion. Clearly the disconnect between the company and fans widened and it's something that has yet to close.
The other bad news event was RAW going three hours. While the WWE certainly enjoyed the addition of profits to their bottom line the bringing of the third hour clearly showed that creative are bankrupted of good idea and it's now up to individuals to make the storylines work inside the parameters of less than inspired storytelling and writing.
Just as significant was the addition of Saturday Morning Slam and WWE Main Event to three hours of RAW, Superstars and Smackdown. That's eight hours of original programming every week and when you add a PPV into the mix you have writers trying to fill 11 hours! While it would be fool hardy to believe the WWE is going to give up the money that comes with these programs, the long term damage to the product and viewership will be very real.
Case in point, where people thought the viewer base would not follow RAW to the earlier start they actually showed up earlier but are checking out after hour 2. People want there TV wrestling in 2 hours packets and will easily walk away from a third hour.
In anyones books that's bad for business.
++++

WINNER: John Cena vs. The Rock – 18 Votes
1st RUNNER-UP – TIE: Robert Roode vs. Austin Aries & The Ascension Of Okada – 17 Votes
2nd RUNNER-UP: Mr. Touchdown vs. Archibald Peck – 16 Votes
size=+1>
HHH vs. The Undertaker- 13 Votes
Daniel Bryan & A.J Lee – 10 Votes
Brock Lesnar vs. John Cena- 10 Votes
Kevin Steen vs. Davey Richards- 8 Votes
C.M Punks Dominance As WWE Champion – 6 Votes
Sheamus vs. Daniel Bryan – 5 Votes
Daniel Bryan vs. Kane – 5 Votes
Lesnar vs. HHH – 3 Votes
Robert Roode vs. James Storm – 3 Votes
C.M Punk vs. Daniel Bryan – 3 Votes
C.M Punk vs. Ryback – 3 Votes
The Shield vs. Injustice – 2 Votes
C.M Punk vs. Chris Jericho – 2 Votes
C.M Punk vs. John Cena- 1 Vote
Kevin Steen: ROH's Worst Nightmare – 1 Vote
The Ascension Of Austin Aries To TNA World Champion – 1 Vote
JACK BRAMMAsize=+2>
Wrestling is a cyclical business and that'll never change, but the cycles have sped up as the times and the culture have as well. Title reigns that routinely were years long are now lucky if they make it longer than a few months. And feuds that developed over the course of months if not years nowadays expire faster than a semester. But Rock/Cena was the first sign that WWE was actively trying to reverse that process to almost Homeric lengths that continues today with CM Punk's title run. The haphazard became the heroic, the temperamental became the tempered, and the expedient became the epic. For years, Cena was lobbing shots across the bow at Rock through wrestling media, but Rock chose not to engage over minor slights. Eventually however the accumulation of slights became so one-sided that the scales and dollar signs finally tilted in the Rock's favor and he reignited his wrestling fire by hosting Wrestlemania and cheating Cena out of the WWE Championship. Rather than condense the mammoth into the microcosmic, WWE pulled a gutsy move and decided to sell two Wrestlemanias on one feud. Once in a lifetime, a year in the making, Cena vs. Rock was set up a full 365 days in advance. Some balked, some questioned, some rejoiced, but all paid attention. While promos were infrequent and restrained through the first six months, the intensity increased for the Survivor Series tag match and then the initial pebbles of insults were the spurring of an avalanche of heated interviews, innovative rap battles, unintended crib notes, and garden gnomes from hell that culminated at Wrestlemania. Even if Once in a Lifetime becomes Twice in a Year, that wouldn't be the worst travesty in wrestling history because some cycles are worth repeating.
JAMES WRIGHTsize=+2>
You'd hope that a feud started at one Wrestlemania and ended at another would be the feud of the year, even if it wasn't exactly built in the traditional way. In some ways I'd rather that a feud between two active wrestlers had won, my personal pick was Aries and Roode due to it being a crowning glory to the Aries Rises angle that was also a non-kayfabe story of a man who went from contemplating retirement to world champion. However it is hard to deny that this was the feud that had everyone talking at the beginning of this year. Cena and Rock had an on-going war of words after the Royal Rumble and there was some heated debate over which man won overall, including lots of claims that the Rock was holding back to make Cena look good, but you wouldn't have thought that with some of the scathing gems that the Rock came out with. Either way the exchanges certainly weren't all one-sided and in the end this really was a struggle between two of the biggest personalities in the WWE, where the decision could have possibly come down to a simple matter of logistics.
Their match, as of now 'Once in a Lifetime' was held in Miami to a partisan Rock crowd, so it made sense for him to go over despite almost everyone being convinced that Cena, as the active roster member, would be the one to go over. Honestly when I saw the Rock pop up and nail Cena with that Rock Bottom I was surprised, and then ecstatic when he got the three count. For me and for many other people it was a feel good moment, even if it didn't really help the industry grow in any way. Still it was certainly a spectacular ending and it had that classic drama feel to it where Cena as the hero just pushed it a little too far in his quest to beat the Rock, he had it all on the line and decided to mock the People's Champion by going for a People's Elbow and it ended up costing him the match, it was a great example of hubris and what happens to those who commit it.
Overall this was one of the better built 'dream matches' that I can remember, both men playing heel and face to respective sides of the crowd, each representing a different faction; The Rock represented the 'grown-ass men' and Cena represented all the little kids and chicks, or the 'Cenation' as he likes to call them. Both men had something to prove, The Rock wanted to shut Cena up after several challenges in the press and spoke for a majority of fans who hate Cena's guts, and Cena represented the company man, the guy who loves what he does and love him or hate him, shows up every day to entertain the fans. Honestly on paper it is hard to fault Cena's side of things, whereas the Rock could be seen as mostly selfish, but to guys like me who honestly can't stand Cena no matter what he says or does, and for that Miami crowd, he was the hero of the night. Both men being so favoured by different sides of the crowd each week made for electric viewing and every time the two appeared in the ring together, or even via satellite, it felt like it was important. In the end this wasn't a feud with massive implications for the business at large, but it was entertaining, and it meant a lot at the time, so much so that we are still debating now, and it deserves to be recognised for its importance and as one of the better dream matches that exist in professional wrestling.
JAKE ST-PIERREsize=+2>
Before I criticize this one in the only way I know how, I will say that I did vote for this feud in third place. That pretty much shows what a mediocre year for feuds it was in wrestling. The Rock and John Cena–while there were a few bright spots–still don't deserve the nod for Feud of the Year.
The Rock and John Cena's feud just did not live up to expectations. It had the makings for an absolutely classic feud between two megastars of their respective eras in wrestling. They had a few ways to go with the story but I remember wanting John Cena to totally heel out to try and do away with the crap shades of grey thing they had going on. It was such a great opportunity to test the waters and see how the polarizing and stale Cena could have done with a different character. Sure, he rapped a couple of times and did some sort-of out of the ordinary stuff: what else? It had a year of build. Big whoop. They ruined that the day the monkeys on the creative team thought it was a good idea to have Cena and Rocky team up at Survivor Series to face a makeshift team of Miz and R-Truth. The Rock vs. John Cena just wasn't a good feud…it was decent on its best day, but nothing more and nothing less. It wasn't as good as Kevin Steen vs. Davey Richards and it wasn't as good as Daniel Bryan vs. CM Punk (which I totally forgot about whilst casting my vote) or Brock Lesnar vs. John Cena. The match at Wrestlemania XXVIII was fantastic, but everything before that was ridiculously underwhelming and not worth Feud of the Year. But hey, what do I know?
++++

WINNER: Claire Lynch – 48 Votes
1st RUNNER-UP: John Cena vs. Kane – 35 Votes
2nd RUNNER-UP: John Cena & A.J Lee – 14 Votes
size=+1>
A.J Styles vs. Christopher Daniel & Frankie Kazarian – 5 Votes
Eric Bischoff vs. Garrett Bischoff – 5 Votes
John Cena vs. John Laurinaitis – 4 Votes
A.J Lee As RAW G.M – 3 Votes
Daniel Bryan & A.J Lee – 3 Votes
Kevin Steen vs. Jim Cornett – 2 Votes
Sheamus vs. Albert Del Rio- 2 Votes
Randy Orton vs. Roberto Del Rio – 1 Vote
James Storm vs. Robert Roode – 1 Vote
Robert Roode vs. Austin Aries – 1 Vote
Brook Hogan Appointed GM Of The TNA Knockouts Division – 1 Vote
Chris Jericho's Return – 1 Vote
JACK STEVENSONsize=+2>
After years and years of aggressively pursuing the 'unwatchably awful' market, TNA seemed to be turning a corner in the summer of 2012. The main event scene was healthy, with an entertaining champion in Bobby Roode fending off a diverse range of challengers, each televised broadcast seemed to bring at least one hugely enjoyable match, and the likes of Abyss, Bully Ray and Austin Aries seemed to be having a career renaissance. Then, on one fateful episode of Impact, the consistently entertaining Christopher Daniels made some shocking allegations towards his long time nemesis AJ Styles; namely, that the Phenomenal One had been having an extra-marital affair with TNA President Dixie Carter. At first, this was an intriguing addition to Impact; there was genuine doubt as to the nature of Styles and Carter's relationship, and the implications for AJ's character if Daniels was right could have been massive. Sadly, TNA didn't go down that route, instead deciding to party like it was 1999 with a series of inane plot twists.
First, AJ and Dixie announced that they weren't screwing each other senseless at all; in fact, their secretive meetings were to help a mutual friend named Claire Lynch recover from drug addiction. Just when we though we knew the answers, TNA changed the questions, except the question now became as nonsensical as "HOW MUCH WOOD COULD A WOOD-CHUCK CHUCK IF PETER PIPER PICKED A SEA SHELL ON THE SEA SHORE?" Regardless, the storyline stumbled on. Daniels found a new accusation to level at AJ, claiming that while he wasn't doing Dixie, he was giving Claire Lynch a jolly good seeing to, and had impregnated her in the process! And then Claire Lynch said that was all true, and what's more she had pictoral prove, but it was heavily implied Lynch had doctored the photos or taken them out of context or drugged Styles and raped him and by this point everyone in the world wanted to hurl the entire storyline into the sun. And then it all stopped. Lynch abruptly quit the company, the storyline was swept under the carpet, and both Styles and Daniels were shuffled off into new, more appetising programs.
This feud did produce a belting Last Man Standing match between AJ and Daniels at Destination X, but that seemed more like an aberration, one penguin escaping from a mass penguin beheading session and having a lovely little swim before being recaptured and executed at gunpoint. In short, this feud was fucking abysmal.
CHAD NEVETTsize=+2>
I rather like John Cena, but he is in a lot of terrible angles, isn't he? Half of the top six in our voting contain Cena, notably the angles he began and ended the year with. A bookend of crap. He began the year feuding with a returning Kane who, finally, after much teasing over the past few years, began wearing his mask again. It seemed like a great way to freshen the character up a bit, except he was paired with John Cena where all momentum was stopped dead in a series of losses. Worse, Cena has a tendency to inspire the more cartoony and laughable aspects of his opponents to come out where Kane didn't simply revert to a monster in the ring, but became something of a cheap slasher flick monster outside of the ring as well. By the time Cena was done with Kane, he was the same as when he left. The other two stories involved authority figures and each was absurd in its own way — and, honestly, had little to do with Cena specifically. Where Cena brought out the cartoony qualities in Kane, John Laurinaitis and AJ both dug their own graves. Maybe Johnny Ace could have seemed more legitimate as an authority figure put in charge to maintain business and stability were he not feuding with the company's number one star. Maybe the AJ/Vickie Guerrero feud would have worked, again, if the number one star in the company wasn't involved to blow the whole thing up to a level where it's more inane absurdity than compelling soap opera. Yet, Cena was in great feuds with the Rock and CM Punk this year. In all things, he seems to play to the extremes.
JAMES WRIGHTsize=+2>
Was there ever any doubt that this stinker would scoop up this prestigious award? This angle started off as pointless, then dull, then terrible, then outlandish, then stupid, then pointless again and then it went away and we were all the merrier for it. I remember at the time that this was all going on in TNA that the company was starting to redeem themselves in terms of PPVs and matches, but the one glaring inconsistency that still reminded us that this was TNA was Claire Lynch, first pictured as a friend of AJ, then an innocent victim, and then a raging bitch, all in the space of a few weeks. Week after week I condemned this angle as being garbage and we kept on hearing from interviews with Styles and Daniels to stay tuned as there would be a payoff and things would get better, and in the end we'll never know if they were telling the truth or just talking sh*t since the actress who played Lynch quit due to the abuse she was getting from wrestling fans over the internet.
That was what got to me about this angle, and why it is called the 'Claire Lynch' angle rather than 'Daniels & Kazarian accuse AJ of banging Dixie Carter, this is a lie, then they accuse him of fathering a baby with his friend Claire Lynch, which turns out to be a lie', apart from it being a ridiculously long title, the thing that stood out as the real stinker in all this was the actress herself. When TNA decided to move the attention away from the idea of mrs. Plastic Fantastic and the Christian Choir Boy having an illicit affair and onto this idea that the two were helping out a friend who was pregnant, why couldn't that friend have been one of the current or former Knockouts? They could have brought back Daffney, or Roxie, used Winter, or anyone else for that matter, but instead they just use this unknown actress who seemed to be a complete amateur and not at all equipped for the crazy world of professional wrestling. This led to some of the worst television in TNA history, and that is saying something! Do you remember when Lynch had the present of a baby doll that was dressed up like AJ Styles and bid him to 'Do the right thing!' over and over again like a mad woman? I do, it is burned into my memory and soul from now until the end of time.
You could say that at least we got some good matches out of the storyline, and sure some other angles included terrible matches as well as terrible promos, but this stands out because the matches were barely connected to these awful segments. After all Lynch was never involved in the matches and the stipulations attached to the matches based on this storyline were weak at best. What's more AJ and Daniels were already feuding when this began, we didn't need any more reason for the two to wrestle each other, and what's more we didn't really require any further matches between the two as they seem to have been feuding forever at this point, even after they have had their 'one final match'. I'll leave it at this; you know when a feud is bad when you are glad that it is over, and I think most of us breathed a sigh of relief when we heard that the Claire Lynch angle was coming to an end, hell I was bloody overjoyed when I heard the news! So by that measure it damn sure deserves this award.
++++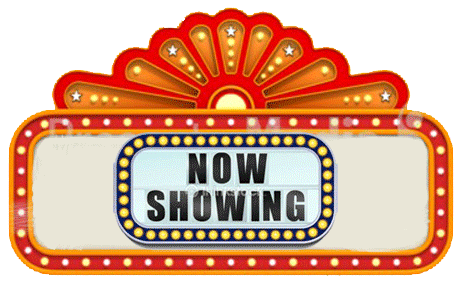 WINNER: TNA – 27 Votes
1st RUNNER-UP: NJPW – 26 Votes
2nd RUNNER-UP: WWE – 24 Votes
size=+1>
PWG – 18 Votes
CHIKARA – 16 Votes
DRAGONS GATE – 5 Votes
AAA – 1 Vote
JACK STEVENSONsize=+2>
Well that is an interesting result. Truth be told, I don't think Impact Wrestling quite deserves this award; while New Japan and PWG performed a superb string of shows and stories, TNA had a fair few high-profile missteps this year, as browsing some of the 'worst…' awards will show. They got off to a middling start to the year, and after a superb summer coughed and spluttered their way through the Autumn and Winter with an ill-advised focus on the messy Aces & Eights story. But their run from June through to October was very very good, delivering four fantastic PPVs out of a possible five, some compelling episodes of television, and a tangible optimism that had been lacking in the promotion for a fair while. A patchy year for Impact then, but when they were good they were very very good, and being as they have much more television exposure than their closest rivals in this award I totally understand why they've received it. The creative team deserve massive credit for the turnaround seen in 2012, and if they can halt the recent run of middling TV shows the future looks as bright as it has in a long time for Impact.
SCOTT RUTHERFORDsize=+2>
411 writers are a funny bunch. Last year we voted CHIKARA as our Fed of the YEar and it was a well deserved award. By staying true to their vision and constantly putting on entertaining characters, matches and wrestling shows they gained a sturdy foothold in the conscious of the wrestling watchers mind. Problem is that CHIKARA is a niche promotion and destined to have cult status for however long they run. They are what they are.
This year a strange transformation came over the second biggest company in North American wrestling…they stopped sucking. Not only did they stop sucking they actually became…you guessed it…watchable! A large part of this was the ousting of long term booker Vince Russo and the installation of Bruce Pritchard as head of creative. Out went flash in the pan, non-sensical booking. In came a more thought out and deliberate pace that built up stars rather than crash booking every angle.
It was interesting being the vote tabulator this year when it came to Fed of the Year. CHIKARA scored enough votes to be 5th overall but they managed to get some sort of vote almost every writer that took part. The problem was they invariable got the 3rd place/1 vote position. They got 10 individual votes for a total of 16 Votes. TNA only had seven voters but they always got a first or second place pick giving them 27 votes.
(For the sake of completion here's the breakdown of Best Fed voting)….
TNA (5, 3, 5, 3, 3, 3, 5) 27
NJPW (5, 5, 5, 3, 3, 5) 26
WWE (3, 3, 3, 5, 5, 5) 24
PWG (5, 3, 1, 5, 1, 3) 18
CHIKARA (1, 1, 1, 1, 1, 1, 3, 5, 1, 1) 16
DG (5) 5
AAA (1) 1
What does this all mean? While by no means a perfect promotion TNA showed that if you don't treat fans like idiots for the most part you will gain traction. While they have had two noticeable misses the Aces & 8's storyline and the booking of the James Storm/Robert Roode feud, they have tried to give everything a sense of purpose and narrative that has been missing for nearly a decade. The ongoing emergence of Austin Aries and the cementing of Robert Roode as a main eventer played out over this year as well as we saw the "old guard" of AJ Styles, Samoa Joe and Abyss morph into something else.
The great thing about TNA is that they are still improving. Last year they were roundly called the Worst Promotion in wrestling, this year they came out winners. If they manage to capture lightning in a bottle a get a character to capture the wrestling publics attention…the sky is the limit.
GAVIN NAPIERsize=+2>
It's never cool to cheer for a frontrunner. It's easier to root against the Yankees, to bet on the horse with long odds, or to cheer for an aging fighter against the young lion looking to take his place. In wrestling terms, that means that it's not necessarily cool to appreciate what WWE does year in and year out. Whereas TNA (and by the way, I'm ecstatic to see TNA top the list of Best Fed because they improved so much in 2012)is a side project for Panda Energy and Ring of Honor is a part of Sinclair's portfolio, WWE is a wrestling company. That gives them an advantage over everyone else. There aren't many companies on the planet where one of the owners can run for Senate and have that campaign be considered a sideshow.
WWE did a lot of things right this year. They maximized their use of legends and "part time" wrestlers, as The Rock, Brock Lesnar, Chris Jericho, The Undertaker, Triple H, and Vince McMahon all either played significant roles in WWE programing or had at least one great match each. WWE gave us multiple iterations of CM Punk vs. Daniel Bryan throughout the year, which is hard for any true wrestling fan to complain about. The WWE Championship stayed in one place throughout the calendar year, as CM Punk's reign has been a throwback to a time when the title didnt' change hands every sixty days. WWE's success goes beyond the main event scene and legends, though.
There was plenty of young talent emerging in WWE in 2012. Cody Rhodes looks poised to be a breakout star in 2013, as does his partner, Damien Sandow. The Intercontinental and United States titles are held by Kofi Kingston and Antonio Cesaro respectively, and both of those men represent some of the best young talent in any promotion in North America. The tag team division got a reboot, too. Team Hell No, The Prime Time Players, Sin Cara and Rey Mysterio, The Usos, The Colons, and others made the tag team titles matter more than they have in a very long time. At the end of the year, Dean Ambrose, Seth Rollins, and Roman Reigns debuted as The Shield to rave reviews. Oh, and that Ryback guy is doing ok for himself.
There were scary moments and feel good moments related to Jerry Lawler. There's a new opening theme for RAW. We saw the return and departure of several key figures. JBL returned to the broadcast booth. We're watching face turns for The Miz and (maybe) Alberto Del Rio. There's more new talent set to debut soon. As good as 2012 was for WWE, 2013 has the potential to be even better.
++++


WINNER: ROH – 50 Votes
1st RUNNER-UP: WWE – 14 Votes
2nd RUNNER-UP: DGUSA – 12 Votes
size=+1>
TNA – 11 Votes
CZW – 8 Votes
NWA – 5 Votes
EVOLVE – 4 Votes
NOAH – 3 Votes
JACK ST-PIERREsize=+2>
It should be no surprise to people who read my reviews, but I did not vote ROH as the worst promotion of the year. It was in third place for me, because while I didn't think the storyline/wrestling product was that bad until around August-September, I still understood all of the surrounding factors (which I will get into. Trust me, I'm not afraid to criticize a favorite fed of mine…unless it's PWG) and I understood why people disliked the booking.
I truly think the worst fed of the year is WWE. I'm not some "I love indy wrestling so everything corporate and big budget is terrible!" hater like a lot of guys are, so put down your imaginary pitchforks and hear me out. WWE has so much potential. In fact, right now they are doing an absolutely tremendous job of booking The Shield. Absolutely immense. Everything else they're doing isn't exactly great (although I do enjoy Big Show vs. Sheamus and some good CM Punk heeldom) but it shows the insane amount of potential they have. And guess what? They've squandered it. When Brock Lesnar came back, I marked out like a little bitch. We all knew it was coming, but I'm willing to wager that a LOT of Internet fans jumped out of their seats when that music hit. And what did WWE do? They built Brock up as an absolute killer, the best heel they'd built in a long time…and they jobbed him out in his first match back. After dominating the match for nearly 20 minutes, Brock Lesnar lost on a flash finisher from John Cena. Everything prior to that was GOLD JERRY, GOLD…but that encapsulates everything that is wrong with the WWE. Wasted potential.
You could argue the same for the unanimous winner (loser, whatever) of Worst Fed of the Year. But, most people will point to their annoying technical issues. Ring of Honor did a lot of things wrong over the course of 2012, but one thing they did right may have kept them alive: Kevin Steen. Despite tense feelings between Steen and former (yay!!) booker Jim Cornette, ROH struck while the iron was hot for the first time in a long time when they put their World Title on Kevin Steen at Border Wars. However, the very same event where Kevin Steen ended the polarizing reign of Davey Richards also encapsulated the problems that ROH had this year. After problems with iPPV provider GoFightLive, Ring of Honor decided to take their iPPV production in-house…and it was a catastrophe. After getting a couple of shows right (which were coincidentally the best streams ROH ever had), they screwed up their Death Before Dishonor X PPV just as bad as they messed up Border Wars. Add that on with some moronic booking decisions (Charlie Haas' ether rag says hello) and ROH is a frontrunner for Worst Fed of the Year. It's not my top vote, but I most certainly get why it is for most everyone else.
CHAD NEVETTsize=+2>
You know that you're doing a pisspoor job when someone who follows your company via written reports wants to give up on you. With so many wrestling promotions and so little time and money, any excuse to make people write you off can dramatically hurt you. 2012 was the sort of year that turned a lot of people off of Ring of Honor. When I began watching wrestling again in late 2007, ROH was a name I quickly learned to associate with quality wrestling and a strong bond with its fans. Can anyone say that's the case as 2012 comes to a close? The in-ring product still wows at times, but usually in just the top match or two on the card, while the undercard fizzles. Where it once provided a strong foundation, it's grown to resemble the undercard of the WWE. But, at least the WWE excels in professional presentation and customer service to make up for its lack of roster depth. ROH suffered numerous iPPV issues, the most egregious happening with Death Before Dishonor X. Massive server problems prevented a large portion of the paying audience from seeing big parts of the show and ROH's response was silence followed by a lackluster apology and generally aggressive tone, failing to recognize the problem. People will overlook a lot if they feel some emotional connection with a company and, in a year where its in-ring products has suffered, ROH needed to strengthen its connection with its fans. Instead, it seemed to go out of its way to damage that relationship. Look at those numbers. It wasn't even close: Ring of Honor was the worst promotion of the year and they did everything in their power to earn that distinction.
GAVIN NAPIERsize=+2>
My, how times have changed. Ring of Honor has been an internet darling pretty consistently since the inception of the promotion. Looking at the company's history it's easy to see why. Ring of Honor has consistently featured some of the best pure wrestlers in the world and provided launching pads for the careers of current superstars such as CM Punk, Austin Aries, Daniel Bryan, Samoa Joe, and Antonio Cesaro. The company has stood apart from the rest of the wrestling world by chosing to focus primarily on the in-ring product and allowing personalities and politics to take a distant back seat. It was a working formula.
In 2012, Ring of Honor was just about as snake bitten as they possibly could have been. Despite the presence of Kevin Steen as the Ring of Honor Champion (something that the promotion had built towards for a long while in one of the better examples of long term booking execution in recent memory), the company stumbled in a big way. On the wrestling side of things, the main event scene quickly became depleted beyond Kevin Steen and El Generico, and the disappearance of El Generico due to long running difficulties in negotiating a contract didn't help things. Steen was a monster with no credible victims. He, and thus the company, were treading water.
The blame for this fell squarely on the shoulders of Jim Cornette. Cornette has long been respected as one of the better creative minds in the industry, but nobody hits a home run every time. Whether Cornette's ideas looked better on paper than they did on television or it was simply time for a change at the head of creative, Ring of Honor's booking slowly devolved into a serious point of contention for the IWC at large. Fans weren't the only ones that were disgruntled, though, as rumblings of discontent emerged from the Ring of Honor locker room. Most notably, Kenny King made an unexpected jump to TNA and in doing so violated a handshake deal with ROH. His departure may not have disrupted long term booking plan or robbed ROH of a true superstar, it was a sign that things were not well. Ultimately, Cornette would be re
NULL