The 8 Ball: Top 8 WWE Wrestlers to Beat Cena for the U.S. Title
October 12, 2015 | Posted by
Top 8 WWE Wrestlers to Beat Cena for the U.S. Title
John Cena is set to take a break from the WWE after Hell in a Cell. Supposedly he'll be gone for at least two months. That means someone else needs to start wearing the U.S. Championship belt. Cena has done some of the best work of his career defending the belt in his open challenges. Much as I think the WWE mid-card doesn't need Cena stepping on its collective neck, there's no disputing the U.S. title has provided some of the best action in the WWE since Cena won it at WrestleMania.
Yet, with Cena headed out on sabbatical, the baton needs to be passed. Some have speculated he'll give over the belt in the ring rather than lose it, setting a tournament in motion. While that certainly could happen, it would be a glaring lost opportunity. Someone should get the rub for beating Cena. They've built it up to make beating Cena for this title to be an important moment. Don't squander it. Plus, ask King Barrett how much of a push winning a tournament gets you.
Everything is in place for a shock win. Maybe we can get a lesson in the power of Bo-lief or Jack Swagger can take the belt in an All-American battle. Neither of those will happen, but Cena currently finds himself between feuds, which means a challenge could come at him from any direction. Never fear, the Magic 8-Ball is here to sort through the chaos, identifying the top choices to knock John Cena off his perch.
8. Damien Sandow
Yes, Sandow occupies the where-are-they-now portion of the roster, but he proved his ability to get over during his Mizdow run. More than that, you can trace back Sandow's troubles to his failure in trying to cash in his Money in the Bank briefcase against Cena in 2013. Sandow's a face these days, but he'd make sense as an open challenger looking to test himself against Big Game Johnny. Should be stressed that Cena has defended against plenty of faces in his open challenges, so the 8-Ball, which thinks old school face-heel dynamics are antiquated and have been for two decades, isn't going to pretend only a heel can take Cena's belt. As for Sandow, this would be a fairly dramatic hit of the reset button for him. He's been out of sight enough for it to work (unlike, say, Neville). He also has a tag title and MITB win on his resume, which, if the WWE could book its talent, should be the sorts of things that convey contender status to a given wrestler.
7. Braun Strowman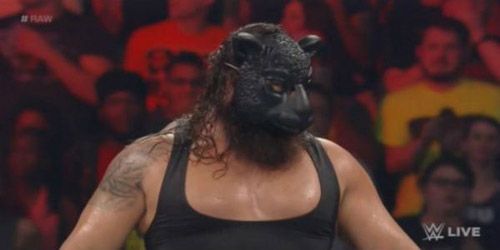 Well, if you want to build a better monster, here's how you do it. Bray Wyatt and Roman Reigns will be dancing inside a cell at HIAC. That leaves Strowman free to sew discord elsewhere. I mean, they want him to be the next big thing, right? Beating John Cena is a great way to stick lots of exclamation points behind his name. You know, Braun Strowman!!!!! Strowman also has the advantage of being able to supply Cena with a kayfabe exit. Not only could he take the belt, he could leave Cena in a heap, providing Cena with a reason to miss at least two months. Then again, Strowman could take Cena out during the Raw after HIAC too, with someone else winning the U.S. title the night before.
6. Dolph Ziggler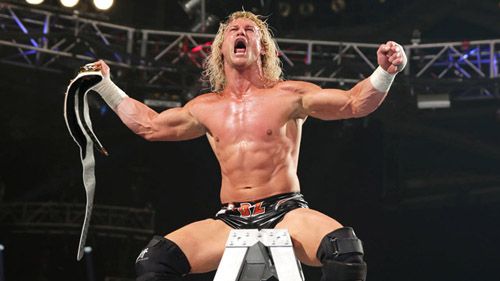 If you'll remember all the way back to late 2014, Dolph Ziggler was stealing shows like he was an international jewel thief. The WWE never bothered to capitalize on that momentum, because excitement long ago got lost the battle to central control. Yet who better than Ziggler to step in for a couple of months and keep the belt hot? Dolph is one of the more notable WWE names who hasn't taken up the open challenge yet. It isn't a major stretch to imagine Ziggler stealing one from Cena. He's instantly believable and it would give his feud with Rusev some dimension beyond their fake love lives. Main point is Dolph keeps the action rolling.
5. Kofi Kingston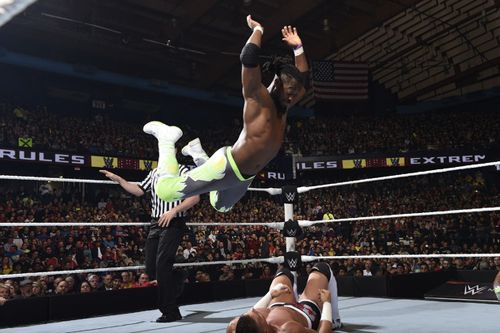 Cena's post-Night of Champions program has been him running through New Day. First it was Xavier Woods, then it was Big E. Invariably Kofi is next. However, it's completely believable that New Day might devise a plan to use its numbers advantage to win the belt off Cena. Frankly, New Day is the most watchable part of the current WWE product. Adding another belt to the collection just means more New Day. Good. I've got a fever and the only prescription more New Day. Maybe they could claim all three of them now own equal parts of the U.S. title and the tag belts. It would be the Freebirds Rule taken to a new extreme
4. Samoa Joe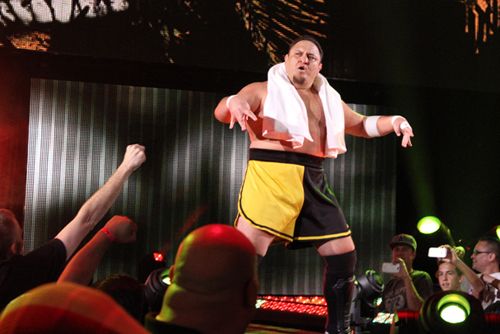 Joe walked into NXT ready to take on the WWE's best. It's just a matter of when with him. Wrestling fans know who Joe is. If he walks out to answer the open challenge we get a match we've been waiting more than a decade to see. Seriously, crowd goes wild. Should note, if Sami Zayn was healthy he'd be on this list too. The WWE has some talents who'd instantly inject some excitement into the WWE product. Give Joe a legendary start in the company and be prepared to ride a wave of enthusiasm. Hell, if Joe has the U.S. title and Kevin Owens has the Intercontinental title, I'd build toward a unification match between them at WrestleMania.
3. Roman Reigns/Bray Wyatt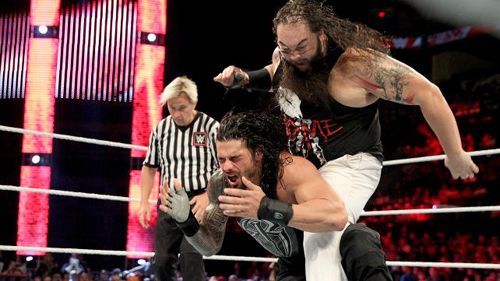 If Cena plans to work HIAC and be done that night, Roman and Bray will be too busy with one another to challenge for his belt. However, if Cena works one more night, then either of these guys taking the title at Raw would make a ton of sense. Doesn't matter how their match goes the night before. The winner might be feeling unbeatable and the loser will have something to prove. Neither of them have ever held a singles title. Both have been around long enough that the lack of gold is officially a bit weird. I mean, they're presented like future WWE champions, but they've been unable to pick up a secondary belt. Being the one to take the U.S. title off Cena (and then keep it for a while) would be exactly the sort of boost Reigns and Wyatt need. It would give either one serious person credentials.
2. Dean Ambrose
Vince McMahon seemingly has tried to blunt Ambrose's rise to widespread popularity. Ambrose has committed the sin of getting himself over. Vince didn't plan that, at least not to this extent, therefore it must not happen. Of course, like with Vince's other recent creative endeavors, he has failed to keep fans from unifying around Ambrose. Marks and smarks view him as the man for the moment. Everything is going to hell around him and all Ambrose wants to do is kick some ass. Yet why the U.S. title and not the WWE title? Well, he recently fell short on the WWE Championship again, so it would behoove him to win a secondary belt … and then actually pay attention to it, unlike his first turn with the U.S. title. Also, Ambrose was the first guy to try Cena's open challenge. He'd make a nice bookend. Third, I thought the WWE left a lot of money on the table last year when it didn't spin the bubbling feud between Ambrose and Cena, both of whom wanted to get at Seth Rollins, into active hostility. Fans were hot for it and they seem to have great chemistry. Dean has nothing to do at HIAC. Might as well try his luck against Johnny Legend.
1. Cesaro
No one gained more from a near miss in an open challenge than Cesaro. He gave Cena all he could handle in two open challenges on either side of the Fourth of July. It reminded everyone what a beast this guy can be. His iron is hot right now. Strike it. The WWE needs to find a way to showcase him and the sudden vacancy in the U.S. title is the perfect opportunity. What it has to avoid is shelving him like it did in 2014 after he won the Andre the Giant Memorial Battle Royal. People are ready to believe. They want to see this guy cut loose. Yet the audience will not wait forever. People are smart. They take notice when the WWE refuses to get behind a guy. No point in rooting for a lost cause. Cesaro and Cena could stage an epic, with the Swiss Superman getting the biggest win of his career. It's exactly the kind of rub Cena should be giving out these days. Cesaro deserves the respect. Time for Cena to make that more than a t-shirt slogan.
I take requests.. The purpose of this column is to look forward. What could be? What should be? What is and what should never be? What would make more sense? 411 has plenty of columns that count down and rank things that happened in the past. This is not one of those columns. The Magic 8-Ball is here to gaze into the future. If there's someone or something you think should be given the 8-Ball treatment, mention it in the comments section. I might pick it up for future weeks.