The One-Liner Review: WWE Fastlane
March 6, 2017 | Posted by
The IWC is filled with snowflake ratings and recaps for big WWE events … but that's a lot of work. This isn't one of those columns. What follows is one line (or so) about every wrestler or team who worked WWE's Fastlane event. These are the stray thoughts and pointless musings that filled one lazy man's mind while watching the event.
Akira Tozawa & Rich Swann – Both do a lot of random screaming in the ring, just like Goldberg. They should lift Dalton Castle's ROH gimmick and have those two be Goldberg's boys.
Noam Dar – At some point the crowd is going to start giving his name "Seven Nation Army" treatment, right? Dar, Dar Dar Dar Dar, Dar.
Alicia Fox – For someone who's supposed to be crazy she sure spends a lot of time standing around doing nothing. Like, after watching that match, I'm thinking she's got to be totally mild in the sack.
The Brian Kendrick – I fear for the future of his career unless he discovers Sliced Bread #3.
Sami Zayn – Has got to learn the RVD rapid rope mount. He climbs like a sloth.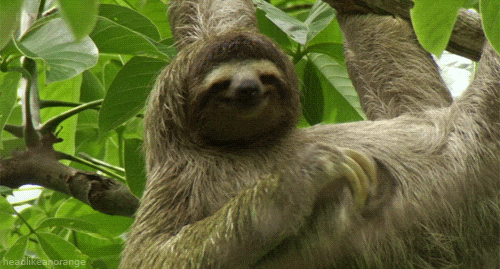 Samoa Joe – I have been convinced for a very long time that Joe can kick everyone's ass, even Chuck Norris'.
Karl Anderson – Works his tail off in the ring and the Raw announce team simply can't be bothered to notice.
Luke Gallows – I feel like WWE audiences are being lazy by not mocking him with a "Let's go Festus" chant.
Enzo & Cass – For Fastlane money, what you get is the standard Enzo & Cass promo followed by the standard Enzo & Cass match (oh, poor Enzo ate the pin again). Pretty much what you'd get at a house show, but it's on TV.
Stephanie McMahon – Apparently wasn't taken in by the local chamber of commerce's "March in Milwaukee" promotion.
Sasha Banks – Her ring gear tonight brought to you by Jackson Pollock. Modern art makes her want to rock out.
Nia Jax – May be the worst in-ring trash talker ever. She's the anti-Young Buck.
Sheamus – The only Raw wrestlers who got less screen time than him at Fastlane are full-on jobbers. Even if you lift with HHH, Creative still might have nothing for you.
Cesaro – At this point you've got to figure the WWE's entire gimmick with Cesaro is to make people on the Internet complain about his near-criminal underuse.
Jinder Mahal – He's tall, he's ripped, he's got a world-class sneer, he's still fairly young (30). You'd think the WWE could come up with something for him, but he's like Desi Jack Swagger.
Rusev – Met with Jeff Sessions last October.
Big Show – I'll be damned. Milwaukee got an unscheduled, 10-minute Big Show match and actually cheered for it. These people are the salt of the earth.
Kevin Owens – Makes a ton of sense in the real world, but in WWE universe logic he has no chance against a geezer who's only won one match in the last decade. In fact, the more convincing his promos are, the more it confirms he has no chance.
Jack Gallagher – Needs to form a tag team with Sheamus called White Out.
Neville – He's the cruiserweight champ Vince McMahon needed in order to start caring about this division. That's all right, because Neville's fantastic. More matches like this, please.
Paul Heyman – All right, I'll buy his line of reasoning. No matter what happens tonight, Ba-rock Lesnar wins. Yet when Lesnar and Goldberg face off in a sequel to their notorious WrestleMania XX stinkbomb, we lose.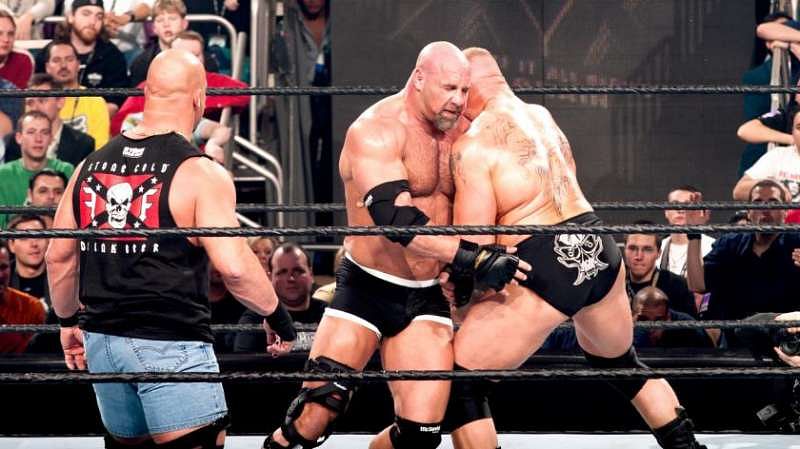 New Day – I totally want ice cream pops (they've got to Shark Tank this idea), but didn't these guy used to wrestle?
Roman Reigns – Wonder if he's like a luchador, except if you rip off his vest, it marks the spiritual death of his character. On a separate note, Roman still gets to claim he's Mr. Fastlane.
BRAUN – Fans seemed way more boisterous for this than the typical Roman Reigns match. Maybe it had something to do with the other guy, or at least that they thought the other guy had a chance of winning … until Roman won. Then the childlike wonder faded from the arena.
Spanish Announce Table – If you had the Spanish entry (aka La Mesa) in tonight's Table Roulette contest, you win.
Charlotte – If a major streak ends at Fastlane, was it ever really a major streak?
Bayley – I'm still waiting for a top quality WWE women's match (****+) without Sasha in it. Bayley's doing well, but her WWE title run to date is far less electric than her NXT title run.
Kevin Owens – As the Bayley-Charlotte match crept closer to Fastlane's 11 p.m. (ET) finish time, it told you everything you needed to know about what kind of night Kevin Owens was going to have. And the Seth Rollins video package was just heaped insult on top of injury.
Chris Jericho – Owens should have known Jericho might pop up when they were this close to Canada.
Bill Goldberg – Hey, that's a 50-year-old man in a tiny bathing suit. What is this? An Albanian beach?