411's Ultimate Fighter: Redemption Report 5.03.17
May 3, 2017 | Posted by
The Ultimate Fighter 25: Episode Three
INTRODUCTION: Current UFC Bantamweight Champion Cody Garbrandt will be coaching opposite former champion T.J. Dillashaw. Both of them are former training partners. The twenty-fifth season (American version) of the series, the producers have opted to bring back previous participants from the previous seasons; the cast will consist of welterweights that have all competed on The Ultimate Fighter on previous seasons; this includes former participants and winners of the show, as well as one current UFC fighter. The winner gets $250,000 (no mention of a contract). Judging by the opening video package, some of these good brothers have had rough times post TUF. LAST WEEK, Tom Gallicchio (19-9 MMA) vs. Eddie Gordon (8-4 MMA) via RD1 submission to advance. THIS WEEK, One fighter explains his struggles to overcome the mistakes of his past, while another opens up about the sacrifices he's made for his future in MMA. Then, former training partners face off in the third preliminary fight when Jesse Taylor (30-15 MMA) faces Mehdi Baghdad (11-5 MMA).
– Baghdad heads to the gym to train, and reveals that he trained with his opponent Jesse Taylor for three years at Team Quest. He says he's a new fighter now, and plans to win. I'd hope so. Garbrandt feels that this is basic striker (Bagdad) vs. Wrestler (Taylor) battle and that Baghdad is such a good striker that he should win.
– Back in the house, Taylor discusses how he got the boot from the season 7 TUF finals after his drunken rampage. We get highlights of him partying and pissing himself during his season. He celebrated like a rock star once he made the finals, and we see the footage of Dana giving him the boot. Taylor says he kept fighting, 42 times since TUF just to get back to the UFC. He's thankful for this opportunity, and doesn't feel that he's released his full potential.
– We get highlights of Baghdad on TUF 22, he says he felt too small fighting at 155, and wants to prove himself. He trains out of a small LA gym, and lives on a houseboat. Baghdad keeps life simple, and trains all the time to pursue his dream, one he's been chasing for 10-years.
– We se Taylor training, he likes Baghdad, but this is business and he has to do what he has to do. Dillashaw used to wrestle with Taylor in college, and likes him. Dillashaw is again super hands on prepping his fighter for this week's fight.
– Back in the house, Taylor discusses how he lost custody of his kids after the TUF incident (he was in the middle of issues with his ex-wife when it went down), he sees them and is part of their life, but wants to be a bigger part. He's living where he was when he left for TUF 7. He feels he is finally coming into his own and has changed for the better. We get to meet his kids to a day of football. He knows he has to be a role model for his kids. Once family time is over, Taylor heads to train. He trains between 2-6 hours a day, he wants to make a run, get back to the UFC and make it to the top for his kids.
– Taylor says he feels great with his weight cut and goes streaking in the back yard to celebrate.
– WEIGH-INS: Taylor (171), Baghdad (170).
– Dana explains that Taylor blew his chance, while Baghdad just didn't live up to expectations.
– Both fighters do their final prep at the house, and then head to the gym for warm ups and the fight. They also explain why they need the win this time around.
Jesse Taylor (30-15 MMA) vs. Mehdi Baghdad (11-5 MMA): ROUND ONE: Taylor has the experience edge and also a 2-inch reach advantage. Taylor shoots and gets the takedown right away. He has Baghdad down along the cage, controlling well and then takes the back. he looks for the choke, Baghdad fights the hands as Taylor gets the hooks in, but Baghdad turns and Taylor then works a guillotine. Taylor stars to land strikes and elbows, Baghdad is cut open by his eye as Taylor looks to take the back again. Baghdad turns and escapes, but gets taken back down. Taylor works short strikes, works from mount and is looking for the back again. He then attempts to lock in the choke, Baghdad fights the hands, staying out of the choke and surviving the round with Taylor working from the top. SCORECARD: Taylor 10-9
ROUND TWO: Dillashaw is happy with Taylor's round, but Garbrandt thinks Taylor is tired out. Baghdad avoids the shot to begin the round, and then gets warned for grabbing the fence. He also got warned for illegally hitting a downed opponent. Taylor gets Baghdad down, working from half guard and then takes the back. Baghdad stands but Taylor continues to lay in short strikes and pull Baghdad to the mat. Taylor is largely smothering Baghdad here, works for the back again but then works from the half again, landing short strikes, Baghdad has nothing to offer on the ground. Taylor isn't doing big damage, but is easily dominating the fight. Final 30-seconds and Taylor continues to land strikes and control. Baghdad had nothing to offer at all in this fight. SCORECARD: 20-18
OFFICIAL RESULT: Jesse Taylor via unanimous decision
– Team Dillashaw is up 3-0.
– Garbrandt talks shit, noting that anyone on his team catches Taylor on the chin, they will win. Taylor praises his team and coaches for helping with his win. Baghdad says he just didn't do a good job, while Garbrandt largely bitches instead of trying to actually motivate his team. Team Dillashaw celebrates and Garbrandt calls them corny for celebrating.
– Dillashaw and Garbrandt argue again and talk some shit.
– NEXT WEEK: Johnny Nunes (6-1 MMA) faces James Krause (23-7 MMA). The team throws Dillashaw a birthday party and Meisha Tate visits the house.
Team Garbrandt
* Johnny Nunes – (6-1 MMA, )
* Hayder Hassan – (6-3 MMA, )
* Julian Lane – (11-6 MMA, )
* Justin Edwards – (9-5 MMA, )
* Mehdi Baghdad – (11-5 MMA, 0-1 TUF)
* Eddie Gordon – (8-4 MMA, 0-1 TUF)
* Seth Baczynski – (20-14 MMA, 0-1 TUF)
* Hector Urbina – (17-10 MMA, dismissed due to missing weight)
Team Dillashaw
* James Krause – (23-7 MMA, )
* Ramsey Nijem – (9-6 MMA, )
* Dhiego Lima – (12-5 MMA, )
* Joe Stevenson– (33-16 MMA, )
* Jesse Taylor – (30-15 MMA, 1-0 TUF)
* Tom Gallicchio – (19-9 MMA, 1-0 TUF)
* Gilbert Smith – (12-6 MMA, 1-0 TUF)
– End scene.
– Thanks for reading.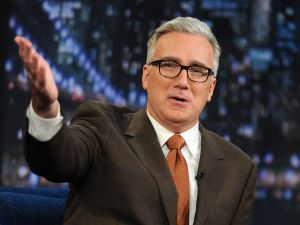 "Byyyyyyyyyyyyyyyyyyyyyye Felicia!"