411's Ultimate Fighter: Redemption Report 5.17.17
May 17, 2017 | Posted by
The Ultimate Fighter 25: Episode FIVE
INTRODUCTION: Current UFC Bantamweight Champion Cody Garbrandt will be coaching opposite former champion T.J. Dillashaw. Both of them are former training partners. The twenty-fifth season (American version) of the series, the producers have opted to bring back previous participants from the previous seasons; the cast will consist of welterweights that have all competed on The Ultimate Fighter on previous seasons; this includes former participants and winners of the show, as well as one current UFC fighter. The winner gets $250,000 (no mention of a contract). Judging by the opening video package, some of these good brothers have had rough times post TUF. LAST WEEK, Dillashaw continued to out coach Garbrandt as James Krause (23-7 MMA) defeated Johnny Nunes (6-1 MMA) via RD1 submission, putting Team Dillashaw up 4-0. THIS WEEK Cody puts his team through an innovative training technique to help improve their endurance. Then, close friends are forced to fight each other in the fifth preliminary match up as Dhiego Lima – (12-5 MMA) faces Hayder Hassan (6-3 MMA).
– This week teammates Dhiego Lima & Hayder Hassan; Garbrandt largely forced Hassan into the fight because he feels that Hassan can easily win, based on training info they discussed. Hassan had hoped to hold off on their eventual clash, but had no choice as Garbrandt had the pick. We start off at the house, with Dhiego Lima & Hayder Hassan discussing having to fight each other. Lima thinks Garbrandt was being a bitch because he was losing so much in the competition so far.
– We see Dillashaw prepping Lima, holding mits and pads for him, as Lima works out and they talk strategy. Dillashaw feels Limas is the better fighter everywhere, but they are focusing on some footwork issues that Dillashaw feels needs addressed and is Lima's only real issue. Lima knows he's great in proactive, but needs to show it in the cage.
– Garbrandt brings in a doctor, which is here to do a cranial facial release procedure to help with cardio. They put a small balloon up your nose and inflate for "roughly a mili-second" to help expand you air passage. His team seems less than thrilled. Faber volunteered, but absolutely hated it; Garbrandt said Faber had to go first because he never would have gone if he watched the others go first.
– We get highlights of Hassan's last run on TUF, where he made the finals, but lost via submission. Hassan is one of those guys who has aggressive striking, and in the TUF house, was able to steam roll guys. But then the finals and one other UFC fight followed, where his lack of evolution and submission defense were on center stage, and he lost again,
– We get highlights of Lima's last run on TUF, where he lost to Eddie Gordon (the same guy that is already out of this season) in the finals of his season (TUF 19). Lima then got signed, and went 1-2 in the UFC. Dana feels Lima fails in the mental portion of the sport, but at age 28, he still has a ton of potential.
– Now we get some real shit in regard to Hassan's background, his uncle was killed in Baghdad by Saddam Hussein's regime, leading to his father being forced to escape the country. His father was accepted to John Hopkins, which helped him escape the country. Both guys are family guys, Lima has kids, while Hassan spends time with his brother's kids and family. Hassan's brother is also a fighter.
– Garbrandt continues to talk a big game, but is allowing Faber to prepare Hassan for the fight; Faber admitted that Lima is the fighter he wanted on the team. Outside of bringing in others and being a douche, Garbrandt really doesn't do shit on this show. I also understand that not everyone makes for a good coach, but compared to Dillashaw, Garbrandt comes off as coaching with minimal effort; I am not even sure I would call it delegating, because that requires some effort.
– WEIGH-INS: Hassan (170.5), Lima (171).
Both fighters do their final prep at the house, and then head to the gym for warm ups and the fight.
Dhiego Lima (12-5 MMA) vs. Hayder Hassan (6-3 MMA): ROUND ONE: Lima has the experience advantage, is younger, 4-inches taller and will enjoy a 3.5-inch reach advantage. They touch gloves and then flash jabs to establish their reach. Lima works in some leg kicks, Hassan is aggressive early, and Lima scores a takedown. He gets side control and then takes the back. Hassan tries to fight off the choke attempt, but Lima keeps working for it and gets it for a moment, but Hassan escapes and gets it back to the feet. He aggressively attacks; Lima lands a body kick and tries to control the distance. They circle and trade, Lima takes Hassan to the cage, but Hassan circles out. They circle a lot and the round ends. SCORECARD: Lima 10-9
ROUND TWO: Lima starts off with body kicks, takes Hassan to the cage and gets the takedown. Lima looked to take the back, but Hassan escapes. His corner keeps telling Hassan to attack, but he appears hesitant. He lands some jabs and pushes Lima to the cage. Lima tries to shoot, but was too far away and Hassan avoids him. They trade center cage, Hassan controlling the cage and lays in body strikes. Lima starts landing jabs, shoots and takes Hassan down and takes the back. Lima keeps looking for the choke, but Hassan keeps fighting it off. Lima almost has an arm bar but the round ends. Hassan was more aggressive here, but never did any real damage and Lima almost subbed him in the final seconds. SCORECARD: Lima 10-9
OFFICIAL RESULT: Dhiego Lima via unanimous decision
– Team Dillashaw is up 5-0.
– NEXT WEEK: Ramsey Nijem (9-6 MMA) faces Julian Lane (11-6 MMA). We get drama at the weigh-ins between the fighters and the coaches; Team Alpha Male also confronts Duane Ludwig.
Team Garbrandt
* Julian Lane – (11-6 MMA, )
* Justin Edwards – (9-5 MMA, )
* Hayder Hassan – (6-3 MMA, 0-1 TUF)
* Johnny Nunes – (6-1 MMA, 0-1 TUF)
* Mehdi Baghdad – (11-5 MMA, 0-1 TUF)
* Eddie Gordon – (8-4 MMA, 0-1 TUF)
* Seth Baczynski – (20-14 MMA, 0-1 TUF)
* Hector Urbina – (17-10 MMA, dismissed due to missing weight)
Team Dillashaw
* Ramsey Nijem – (9-6 MMA, )
* Joe Stevenson– (33-16 MMA, )
* Dhiego Lima – (12-5 MMA, 1-0 TUF)
* James Krause – (23-7 MMA, 1-0 TUF)
* Jesse Taylor – (30-15 MMA, 1-0 TUF)
* Tom Gallicchio – (19-9 MMA, 1-0 TUF)
* Gilbert Smith – (12-6 MMA, 1-0 TUF)
– End scene.
– Thanks for reading.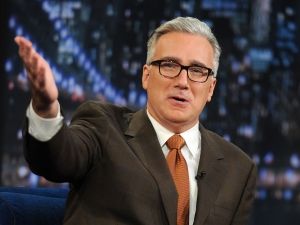 "Byyyyyyyyyyyyyyyyyyyyyye Felicia!"