411 Movies/TV Fact or Fiction: Are We Excited By the Captain Marvel Trailer?
September 27, 2018 | Posted by
Welcome back to 411 Movies Fact or Fiction! September is almost complete, and October is nearly upon us. This week, we have one of our regular columnists taking on a returning legend, as Dissecting the Classics and From Under a Rock's Aaron Hubbard faces off with the one and only George Sirois! Without further ado, let's get to the topics!
Night School is likely to be a better-than-average comedy.
Aaron Hubbard: FICTION. I think "exactly average" is about what this looks like. Don't get me wrong, it looks fun. Kevin Hart is usually funny and Tiffany Haddish has charisma to spare. That said, it doesn't seem like the kind of movie that's going to make me run out to theaters. I'd love to be proven wrong though; this has been a solid year for comedies, with Blockers and Tag both being really fun. I'd be surprised if this is better than either.
George Sirois: FICTION. It looks pretty good, and I'll give this movie kudos for giving us two charismatic leads that have a lot to offer, but overall it looks pretty average. Not great, not terrible, but something to enjoy after it makes the jump to digital video.
The Captain Marvel trailer has you excited to see the movie.
Aaron Hubbard: FICTION. To clarify, I don't need a trailer to be excited for Captain Marvel. I love Carol Danvers, Brie Larson is one of the best actresses in the business, I'm excited to see the Skrulls, Marvel Studios has far more hits than misses and I have every reason to believe this will be good. But honestly, the trailer did nothing for me. There's little sense of plot, just some poster shots of the cast and a couple of looks at Carol's costumes. I'm sure subsequent trailers will be a better commercial for the film, but right now it strikes me as hastily put together. If I were to hazard a guess, it would be because Marvel needs to try and turn the public conversation away from James Gunn and get something positive out there (which Black Panther's bid for Best Picture nomination doesn't qualify for). And I don't know how other people feel, but I'm still sore over the Gunn situation and it's hard for me to get excited for the brand at the moment.
George Sirois: FACT. I've been a Marvel Studios fan since the first Iron Man, so they already had my money for this. But based on the trailer, I'm not only looking forward to watching this unfold on the big screen, but also curious to know how this one takes place more than ten years before Iron Man and even longer before The Avengers, and there seems to already have been an alien invasion. I'd think that would have been mentioned at least a few times by high-ranking officials.
You're interested in Netflix's planned Diablo animated series.
Aaron Hubbard: FACT. To use a bad pun, Hell Yeah I'm interested in this. CastleVania was a pleasant surprise, Diablo is right up that alley. It can't possibly be any more disappointing than WarCraft was. I plan on catching up on a lot of TV in the next year, something I've put on the back burner in my quest to consume as many films as possible, and I'll probably catch this when it's released.
George Sirois: FICTION. This isn't me saying this is going to be bad. I'm sure it's going to be a binge-worthy show for its fans. I won't be one of those bingers, however, since I'm not familiar with Diablo at all. Not much of a video game player here, and there are quite a few other shows I need to get caught up on before I look in this one's direction. But all the best to the fans. I hope it's everything they hope it is.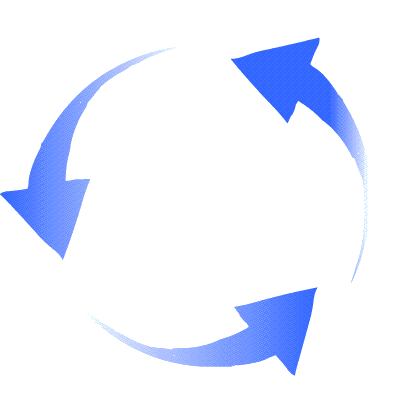 SWITCH!
Hell Fest looks to be a lesser entry in the slasher genre.
George Sirois: FICTION. At first, I thought it would be, but then I took a look at the trailer and I have to admit, I'm kinda impressed by the atmosphere and the basic concept. It helps that I recently saw a documentary all about independent haunted houses that people set up in their homes or at carnivals, and some of the elements these managers added to give their customers as many creeps as possible seemed to carry over into this movie. So I'd say, if you're going to see this, watch the documentary first, and then go to the theater.
Aaron Hubbard: FACT. Yeah, I'd have to concur with that. It's a neat enough concept but it doesn't really excite me. Frankly, I'm not a huge fan of slashers in general and don't get overly excited for most of them. But with Halloween about to be released, I'd be surprised if we're talking about any other slasher films from 2018 except for that one when the year is up.
With the original creators at the helm, Netflix's live-action Avatar: The Last Airbender has a real shot at being a great series.
George Sirois: FACT. I'm not saying this as a fan of Avatar: The Last Airbender, since I have yet to watch an episode of the original series (although I've been told that it'd be a great one to watch with my daughter when she gets older). I'm saying this as someone who trusts creators with their own concepts, and apparently I'm not alone on this since Netflix is doing business with them. Considering how many fans the original show had, I'm sure their creators know what appeals to them and how to adapt that into a live action format so I'm looking forward to seeing the reactions.
Aaron Hubbard: FACT. It has a chance. I'm still leery, though. Avatar: The Last Airbender is a top five animated series of all time in my opinion, and has latched its claws into my heart. I do believe a good live action adaptation is possible, and having the original creative team behind it is a good sign. But a lot of this depends on budget, getting good actors, proper choreography, and finding a new way to present the story so it isn't just a retread. That's a tall order, and I hope they are up to the task.
The first pics of Joaquin Phoenix in costume for Joker look encouraging.
George Sirois: FACT. We've already seen in every medium just how malleable The Joker is, and Joaquin Phoenix's interpretation seems like it's no exception. There's no way I'm doubting anyone's take on this character, especially considering that this character has an Academy Award in its paint-smeared hand, so I'm curious to see what Phoenix will be bringing to this very complex and unique table.
Aaron Hubbard: FACT. Context matters here. By all accounts, this take on the Joker is more grounded in reality, and largely set before he becomes The Joker we know and fear. So for me, the paint look with the classic clown flourishes is a good way to do something that is recognizable but different. It feels like what would happen if a guy was slowly deteriorating into madness and had an obsession with clowns. Ultimately the film surrounding it will justify whether this is the right course of action or not, but I'm definitely on board.
And there you have it! Thanks a ton to both George and Aaron for participating, and we'll see you all next week!