411 Fact or Fiction Wrestling: Is Rusev The Most Underutilized Man on The WWE Main Roster?
February 11, 2018 | Posted by
Welcome back to 411 Fact or Fiction, Wrestling Edition! Stuff happened, people loved/hated it and let everyone else know. I pick through the interesting/not so interesting tidbits and then make 411 staff members discuss them for your pleasure. Battling this week are 411's Jake Chambers & Jeremy Lambert.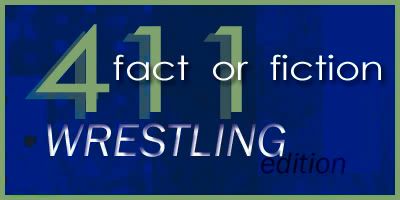 Questions were sent out Tuesday.
Participants were told to expect wrestling-related content, as well as possible statements on quantum physics, homemade pharmaceuticals, the Turtle Total Trip Theorem, pizza and hydroponics.
1. Rusev is the most underutilized man on the WWE roster.
Jeremy Lambert: FICTION – They could do a lot more with Rusev, but he's on television weekly and they've gotten behind the whole Rusev Day gimmick. Aside from putting all of the titles on him, which I'm not opposed to them doing, they can't do a ton more with him. On the other hand, you have Tyler Breeze going to waste in tag team skits that, as good as they were, ran their course months ago. Breezango could utilized much better in the tag team division. They could even do more with all three members of the New Day, who are stuck doing nothing following the feud with the Usos. All three are extremely talented and they are there to do nothing more than sell pancakes. Poor Tye Dillinger can't even get on the show most weeks. There's also Apollo Crews, who is stuck in a dead end tag team despite being one of the better workers in the company. Is Rusev underutilized? Probably, because he's awesome and can do everything. But, at least he's utilized.
Jake Chambers: FICTION – Rusev is fun, but the "most under-utilized man on the WWE roster"? Nah. Sure, he's had his one obligatory good John Cena feud that all mid-card or higher guys eventually get, but aside for that he hasn't been some dynamo PPV singles match performer that we're being robbed of seeing in regular big matches, like say a Ceasro or Sami Zayn. Rusev's strength seems to lie in these outside-the-ring comedy bits that made Zack Ryder so popular, and in that regard then right now he's being utilized fairly well. And I mean, it's damn hard to call him the MOST under-utilized on the roster when they've got Chris Hero – arguably the best wrestler alive – randomly showing up on NXT to job out to Performance Center trainees, they've got a legit all-time great in KENTA who they've turned into Takanori Gomi (expect this isn't real MMA, and it doesn't have to be that way), and they've demoted John Cena and Randy Orton, their two biggest and most consistent main event superstars (still technically in their prime), to wheel-spinning part-timer roles. But the real most under-utilized, in my opinion, is Goldust. Here is a guy who got himself into incredible shape, has pro-wresting fused into his DNA, was one of the great character innovators in the history of the WWE, and could (and should) absolutely have a bigger role than just rando veteran with a few quirks. There was kindling of greatness in the break-up with Stardust, the post Golden Truth heel turn, and his ret-conned doofus return to team with Cedric Alexander – and each one become a wasted opportunity. Goldust is overflowing with under-utilized potential that we know historically would pay-off, while Rusev is funny and has had some good matches, but it's likely he's being used properly given how popular his current segments seem to be.
2. The Smackdown top 10 list is a silly idea, that will lead to nothing and will soon be gone.
Jeremy Lambert: FACT – I don't even know the point of it. Dillinger isn't even on the show and he gets #10 because that's just his thing. Becky Lynch and Naomi made the list even though they haven't done anything meaningful in months. The whole list was nothing but babyfaces, unless you count The Usos as heels. I don't know who votes on it. I don't know if it's a shoot or a work. The whole thing just seems stupid and serves no real purpose. It's not leading to anything. We all know it's not leading to anything. But Vince McMahon just discovered BuzzFeed is now loves lists.
Jake Chambers: FICTION – Since the audience is not voting to determine this list, and knowing how the WWE is so damn thirsty for any empty social media interactions with the "universe", it makes me suspicious that they have something planned for this gimmick. I'm going to give them the benefit of the doubt and guess that the Smackdown Top 10 list has been introduced to be another component of the Bryan/Shane rivalry that will pay off between now and Wrestlemania. I'm NOT saying this is a good idea or one that will end in a satisfying way, as this is the WWE writers we're talking about here, but as per the FoF statement, I think it "will lead to" something and won't end up just another narrative loose end like GTV, the Anonymous General Manager, Tout, Talking Smack, or whoever the hell blew up Vince's limo.
3. Dolph Ziggler could leave wrestling tomorrow and it wouldn't bother you one bit.
Jeremy Lambert: FICTION – Hear me out. It would bother me if Dolph Ziggler left wrestling. Because, if he were to leave wrestling, he would transition into stand-up comedy full time. And that is not what we want. Ziggler doesn't have a whole lot to offer wrestling right now, but he's a lot better in WWE than he is at The Laugh Factory. I'd much rather read stories about Ziggler's non-push than his terrible comedy. Don't think because Ziggler leaves wrestling, he's leaving the wrestling news sites. He's not. If anything, you'll read more about him than ever between his stand-up gigs and the eventual podcast that every ex-WWE wrestler ends up doing.
Jake Chambers: FICTION – Hate is a strong-ish word. However, the semiotic power of that word has thinned like skim milk on the outrage culture farm we all now milk our cows from. Oh, how I loved to hate some wrestlers though. Hogan was the first, then Hacksaw, the Bushwackers, Undertaker, Diesel, Shane Douglas, Hogan again, The Oddities, Goldberg, Triple H, Jeff Jarrett, Davey Richards, and finally Dolph Ziggler. Like a good post-modern smark, I didn't hate the "heels" crafted for me to despise, instead I hated those wrestlers I didn't like for personal reasons. But smark-ism is dead. This is the "reality era" – the New Kayfabe – where fans and pundits merge into one gelatinous blob of positivity for a billion dollar company to find more and more success through their variety of business channels, and with that comes an empathy for the labourer/wrestler. Quality content is not an aesthetic necessity, but just another number lost in a sea of big data needed to predict the livelihood of wrestlers and the continued profits for a multinational corporation. So being angry at Ziggler for being boring and lame is passé. And I've softened – I guess – surprising even myself. When I read this very FoF statement, I felt the contagion of sympathetic-fan justice flow into my fingers from my keyboard, leaking symbiotic from the very Comments Sections right beneath our eyes. Why must Dolph be the scapegoat for subjectively meaningless "creativity" and have to pay the economic price during a time of gross successes for all? He gave me so much to hate, when hate mattered, and I WILL feel bad if he leaves tomorrow. Sniff, sniff… wait a minute, what is this salty discharge?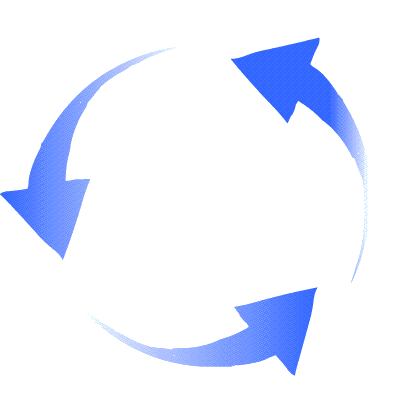 SWITCH!
4. It's taken almost a year in a half, but WWE 205 Live is becoming must see TV.
Jake Chambers: FICTION – "Must see TV" is a concept I'll reserve for those rare shows that absolutely cannot be ignored. Game of Thrones or Breaking Bad, for example, have been "must see TV" almost whether you liked them or not. If you are a fan of film, drama, fantasy, or pop culture, you need to be up on the latest GoT episode the moment it comes out – it's undeniable. On the other hand there would be shows like Twin Peaks, Hannibal or Spartacus, that someone like myself might consider to be of such fucking legendary critical importance that every episode figuratively shakes the earth through your toes with orgasmic tremors. 205 Live, at the moment, is neither a touchstone moment in pro-wrestling history nor is it critically groundbreaking. Sure, it's been getting some better reviews the past few weeks, but it's still not at the level of the Cruiserweight Classic in terms of match quality or atmosphere, and THAT show, while not a mainstream ratings success, was "must see TV".
Jeremy Lambert: FACT – I did not watch a single episode of 205 Live until a couple of weeks ago when they rebooted the show with Drake Mavericks. I always read Larry's reviews because he's got kids and I gotta give him those clicks, but nothing seemed all that interesting until the reboot. I don't know if it will last, but what they've done now is essentially brought back the Cruiserweight Classic in order to crown a new champion. We're getting straight wrestling matches that all serve a purpose where wins and losses matters. After the champion is crowned, I expect more WWE storyline nonsense. But until then, I'm going to enjoy the good wrestling.
5. Elias will win the 2018 Andre the Giant Memorial Battle Royal.
Jake Chambers: FICTION – Oh no, that is definitely Braun Strowman's match to lose.
Knowing WWE, Elias will probably main event the three RAW episodes leading up to WrestleMania and will then just perform a song on the Kick-Off Show.
Jeremy Lambert: FICTION – That battle royal is cursed. I hope that Elias has a halfway decent program leading up to WrestleMania that keeps him out of the battle royal. They're really extending this John Cena feud, which makes me believe that it could go all the way to WrestleMania. Samoa Joe is out and they're running out of time to pull the trigger on the Undertaker program. I'd rather Elias work a pre-show match against Seth Rollins than be stuck in that stupid battle royal. Hell, that might be the main event if Rollins keeps injuring his partners.
6. Following the departure of Jeremy Borash, Impact Wrestling should bring in Kevin Kelly to do commentary with Don Callis.
Jake Chambers: FICTION – I walk and a voice in my head says, "Jake walks." My Indomie goreng noodles boil in water on a stove while I squeeze the package sauce into a bowl, wasting much goo on my own fingers, and that voice exclaims, "My god, this is one of the greatest culinary disasters of our time!" I gaze existentially at a sunrise, the head of my lover cradled into my breast, as a salty ocean breeze flutters her hair to tickle across my cheek, and all I can hear is mediocre pro-wrestling commentator Kevin Kelly going, "What a touching moment, folks. Love is in the air!" So I run, hands on ears, trying to escape the cheesy monotone melodramatic descriptions. I'm but in a maze filled with speakers, at each crux another hammy voice is ready to hyperbolize the mundane and commercialize the divine. I'm mauled by Mauro, cold-cocked by Cole, struck down by Striker, and buried alive by Graves. All the while, Kevin Kelly is in my head, "This is outrageous, somebody do something!" As the words cover over me like so much cemetery dirt, I need a breath of fresh air – I am IMPACT Wrestling, looking for resurrection once again. I stretch forward, navigating around the barrage of Kevin Kelly lines like a spaceship in an asteroid shower, "Can he do it? Can he?! I'm on pins and needles folks." There must be someone else… anyone else…? And then I feel something… a smooth sheen, wet and silky. A surface as syrupy as a voice so sweet. "Slap the porpoise!" it says, and slap it I do.
It doesn't have to be Mike Hogewood and Dave Prazak. It doesn't have to be Joey Styles or Lenny Leonard. But my god, Impact Wrestling, do something different – please don't bring on Kevin Kelly!
Jeremy Lambert: FACT – Sure. I don't watch Impact. The team of Callis and Kevin Kelly is fine in NJPW and they'd probably be fine in Impact. As long as they aren't yelling over each other and matches like Josh Matthews on that one Impact show I watched last year, who cares?