Column of Honor: 03.13.10: Inaugural ROH TV Champion Crowned
March 13, 2010 | Posted by
Seven years ago today AJ Styles and Amazing Red became ROH Tag Team Champions by defeating The Prophecy of Christopher Daniels and Xavier at Expect the Unexpected.On that same show CM Punk began the feud that defined him through much of his early ROH run, a bloody war of principle and ideology against Raven.
A note to the reader that there are spoilers about the HDNet series and the new TV champion throughout this week's feature. Welcome to the Column.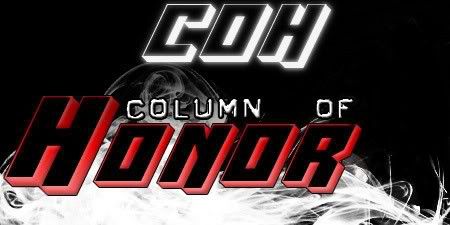 =Inaugural ROH World Television Champion Crowned=
Eddie Edwards took the next step in his career with Ring of Honor as he became the first-ever ROH World Television Champion during the recent March 6th, 2010 HDNet tapings. Edwards defeated Colt Cabana, Kevin Steen and then his own tag team partner Davey Richards in the finals. Edwards vs. Richards was reported to have been a very heated back-and-forth encounter, but both men embraced and shook hands after the match, demonstrating that The Pack is stronger than blood or any title hunt.
The favorites in the tournament (which had been extended into the March tapings due to the cancellation of one of the February shows because of inclement weather) were actually Kenny King and Davey Richards, so this win comes as somewhat of a shocker. King has been thrust into the spotlight of the upper card due to mixing it up with Tyler Black and Roderick Strong in their feud against Austin Aries. Richards has been pegged as winning a major ROH singles title in 2010 ever since he re-signed with the company.
Instead it was Edwards who received the nod and he becomes the first representative for the ROH on HDNet TV Title. Although it's unclear at the present time if the title will be an exclusive to that channel (as opposed to also incorporating title defenses on house shows), there will be an obvious priority on that championship for future episodes of the series. The win places Edwards at the forefront of the show and he becomes the first impression of the TV Title division. While he and Richards will seemingly continue to roll as the tandem known as The American Wolves, now is the time for Edwards, after a nine-month run as World Tag Team Champion, to sink-or-swim as a singles champion.
Eddie Edwards first landed on the radar of the Ring of Honor fan base through his appearances in Pro Wrestling NOAH. He was one of the more frequent American gaijin participants on tours of Japan for that promotion, thanks to his training and relationship with Harley Race and the connections Race had with NOAH. Edwards was usually a part of preliminary or mid-card six-man tag team matches.
He made his ROH debut in December 2006 during International Challenge in a losing effort to Austin Aries. Soon afterwards he was given a short babyface run. He teamed up with independent worker Jason Blade—future member of the YRR in Full Impact Pro. Their greatest victory was an upset win against Chris Hero and Tank Toland at Fighting Spirit in Edison, New Jersey. Edwards demonstrated all of the fundamentals, but during this time did not feature much personality or pizzazz.
Edwards would not be booked in ROH again until early 2008. Yet it seemed to be the case that he was well liked by then-booker Gabe Sapolsky and could find himself in the future more incorporated into storylines.
Around this same time, Edwards also began to make breakthroughs in 2CW, another North East independent promotion. According to 411's Mike Campbell, Edwards "went from being just another name that the fans may have heard from…to, legit, one of the most popular wrestlers on the roster." The successful run with that promotion throughout 2007 included a standout feud against Isys Ephex and a spectacular match against Bryan Danielson. Edwards continued to make sporadic but memorable appearances with that company throughout the last two years and will return to that promotion on April 2nd teaming with Davey Richards against Cheech & Cloudy.
Sapolsky finally found the right spot for Edwards with Sweet & Sour Incorporated. Edwards joined the group in April 2008. He was lower on the totem pole in that stable as compared to major names like Richards and Chris Hero, but there were signs that he was slowly being elevated. A major example of this would be the win against Roderick Strong at Death Before Dishonor VI in August 2008. On paper, this match looked to be a spotlight bout for Strong in order to keep him warm in his ongoing feud against former NRC stable mate Richards. However, Edwards won the match thanks to some timely help from Larry Sweeney. It was a huge win in New York, ROH's biggest market.
However, it wouldn't be until Adam Pearce took over the booking of ROH that Edwards would truly bring his game to the next level. He was paired up with Davey Richards to form The American Wolves, a team whose name fit well the level of brutality and violence they sought to inflict upon their opponents. Edwards, who had been lacking that killer spark, found success when he became a rabid predator in the ring. He took his cues from Richards and his promo and character work quickly improved. Richards and Edwards began their hunt for the tag team titles in late 2008 and despite a few set-backs they were the ROH World Tag Team champions in April 2009.
Richards and Edwards would continue their path of terror on the ROH Tag Team division, including major wins against former champions Kevin Steen & El Generico. They also shined brightly in a forty-five minute wrestling showcase against Bryan Danielson & Tyler Black (Tag Title Classic), which resulted in a draw. The combination fit like a glove, with both men possessing great tag team chemistry and a cohesion which made them the spine of the tag scene throughout much of the year. Larry Sweeney and later Shane Hagadorn added that extra touch of antagonism that made them even more despised among the fan base. Yet, for as much as the fans hated them for tearing apart their favorite wrestlers, they also had to pay both men a grudging respect. These guys weren't just good, they were great, and they knew it too.
Surprisingly, the game changer for Edwards' ROH career may not have been any of the excellent quality tag team title defenses he and Richards wrestled in 2009, but rather, a defining moment of mind over body. It has been referred to both the bravest and the stupidest thing he or any wrestler could choose to do—wrestle through a major injury. On September 25th at The Final Countdown Tour: Boston, Edwards wrestled Kevin Steen in a street fight. Steen absolutely smashed Edwards as he came hurtling through the ropes to the outside onto Steen with a suicide dive. Edwards landed with a heavy thump onto the floor, breaking his elbow. This was one night before the finale to the huge feud between The Wolves and Steen / Generico, Ladder War 2 in New York City.
Questions flew through the websites and forums for the next twenty-four hours. Would Edwards participate in the match? Would this high-profile, heavily promoted bout ultimately be scrubbed? Amazingly, Edwards would defy expectations and possibly rationalization when he decided that he would go through with the match. Fans in New York City rained down chants of "Eddie Edwards" as the wounded American Wolf wrestled with a full arm cast and negotiated as best he could against his opponents. Again, it was probably not the smartest decision in the world, but how could anyone not appreciate the sacrifice he was making in order to do his job and keep the show going? The fans in attendance made sure that he knew that they understood the special efforts he was giving them in order to deliver what was advertised.
Edwards and Richards would lose the tag belts to The Briscoes at Final Battle 2009 and subsequent losses against teams such as The Young Bucks and more recently against Dark City Fight Club (on a episode of ROH on HDNet) have dropped them down the ladder of contention. They will receive their contractually-mandated rematch against The Briscoes March 26th, 2010 in Phoenix, Arizona. However, it seems more likely that The Wolves will be concentrating on separate hunts. Davey Richards recently voiced his intentions to track down and defeat Tyler Black for the ROH World Title and Edwards now has the ROH TV Title to concentrate on and perhaps forge his own championship destiny.
---
Counting down my personal favorite wrestlers and moments of the past week in wrestling:
1. HEELS RULE: Batista. Mr. McMahon. Chris Jericho. CM Punk. These four men are at the apex of villainy in current WWE storylines. I love the heck out of everything from these four—body language, facial expressions, promos, their antagonism on their babyface opposition. Everything is clicking on all levels for them heading into Wrestlemania XXVI.
2. The fans of Seattle Washington: They were awesome last year during the No Way Out Pay Per View and they came through yet again on both this past Tuesday's NXT show and last night's Smackdown. They welcomed home state boy Daniel Bryan with open arms and were definitely into his program with The Miz (and much of everything else on NXT this week). Then they were incredibly supportive of the Rey Mysterio promo that set up the Wrestlemania match against CM Punk. They even sang "Happy Birthday" to Rey's daughter Aalyah and were way into it! Good on you Seattle, you're like my fift…six…seventh eighth favorite city in America!
3. Wrestlemania Line-Up Crawler: Seeing the Wrestlemania match-up screens always brings me back to mein yugenzheit of watching WWF shows on Saturday mornings and seeing Gene Okerlund run down the line-up for that year's Wrestlemania. This year WWE has their house in order and almost a complete card set for the big show three weeks out. That is a great achievement when some years they don't have a show set until the week before it takes place. What this means is that at the 1 hour 45-minute mark of Raw and Smackdown the line-up screens present the card. This year, when they do the rundown, I see a match and I feel like "oh wow, I want to see that ! That will be awesome". Then they hype the next match and I feel like "oh wow, I want to see that ! That will be awesome", and so on.
4. Christopher Daniels: Amazing that TNA would look to use Daniels in a key spot for the X-Division after he was made to look like an insignificant fool jobbing to Sean Morley (the former Val Venis). Also amazing that Daniels was able to slip right into that role and play his part to the best of his ability on this week's iMPACT. He and Kazarian and Doug Williams had the best match out of both TNA and WWE on that night, but it's not a surprise to those who have followed each of these men on the independent scene and on the sporadic occasions where they were allowed the spotlight in TNA.
5. Rob Van Dam: Even though it was the worst kept secret in the world and even though TNA botched it up by having his debut take a backseat to Hogan vs. Sting: Take 1,000,000, I still felt pumped to see RVD on my television screen, live and in living color one more time. RVD and Taz were my favorites in the original ECW and so there's always a place in my wrestling fandom for them.
---

As of 03/13/10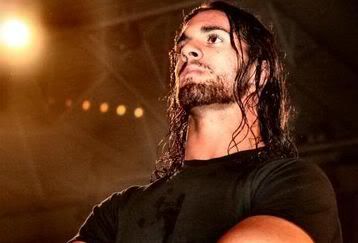 ROH World Champion: Tyler Black (champion since 02/13/10, NEW CHAMPION)
–defeated Austin Aries on February 13th, 2010 in New York, NY to win the championship.
Next Defense: vs. Austin Aries vs. Roderick Strong (Charlotte, NC on 04/03/10)
ROH World Tag Team Champions: The Briscoes (Jay & Mark Briscoe) (champions since 12/19/09, 2 successful defenses)
defeated The American Wolves (Davey Richards & Eddie Edwards) on December 19th, 2009 in New York, NY to win the championship.
Next Defense: vs. American Wolves (Phoenix, AZ on 03/26/10)
–Jay & Mark Briscoe defeated The Young Bucks in Philadelphia, PA on 1/9/10
–Jay & Mark Briscoe defeated The Dark City Fight Club in New York, NY on 2/13/10
Pick 6 Series
Rankings as of: 03/07/10
1. Roderick Strong
2. Kevin Steen
3. Chris Hero
4. Delirious
5. Kenny King
6. Austin Aries
Movements: Claudio Castagnoli was stripped of his Pick 6 position due to inactivity. Roderick Strong won number one position by defeating Kevin Steen at the March HDNet Tapings. Austin Aries won sixth position in a battle royal for the slot at the March HDNet Tapings.
The Pick 6 Series matches currently scheduled for March 19, 2010 in Dearborn, MI are as follows:
March 18:
(1) Roderick Strong versus Kenny Omega
(5) Kenny King versus Tyson Dux
---
-On this past week's episode of ROH on HDNet, Mike Hogewood claimed that there was more wrestling per hour on the ROH show than any other television show. Well, what was his basis of comparison? CSI? Burn Notice? American Idol? Wheel of Fortune? World News Tonight? Glee? Throwdown with Bobby Flay? The Prayer Channel? Reruns of Murder She Wrote? OF COURSE Ring of Honor will have more wrestling per hour than those shows!
It's been a while since The Column caught up with Ring of Honor news, so it's time to go headlong into deep water and cover all of the latest announcements and information, not to mention preview the upcoming shows through the month of March.
-This past week ROH announced a new downloadable DVD service through their re-crafted rohvideos.com website. This comes a few months after surveying their fans about such a service. The website allows fans to purchase out of print DVDs for a discounted price of $10 for each download. 70 shows from each of the past eight years are available, going all the way back to Round Robin Challenge: Remastered Edition. Customers receive an iso file with the image of the show to press onto DVD (or view direct from their computer if they have a VLC player—which is a free download on the 'net) as well as a cover image file so that they can print their own jacket.
The shows available aren't just the B-shows or the oddities, but very well reviewed and highly recommended shows, such as: "Crowning A Champion", "Revenge on the Prophecy", "The Epic Encounter", "The Battle Lines Are Drawn", "Joe vs. Punk II", "Punk The Final Chapter", "Glory By Honor IV", "Death Before Dishonor IV", "Final Battle 2006", "Glory by Honor VI, Night 2", "Driven 2008" (according to the press release).
This is a GREAT decision from ROH and once again a step in the right direction in terms of addressing their customer base and their ability to move their product. The mass production of these out of print DVDs may not be cost-effective, but allowing the customers to choose which of these rare shows they'd like to download for their own collection (and with their own DVD-R) is a far more suitable solution. It also begins to address the bit-torrent issues that affect all producers of entertainment and mass medium. While it will probably not curb widely piracy or illegal downloads of ROH shows, it will provide an easier and more cost-friendly alternative for those who dabble in those services but aren't hardcore about it. I'd also highly suggest that ROH advertise this new purchasing system on future episodes of their ROH on HDNet shows—that way they can take advantage of that viewership and encourage additional purchasing and sampling of their product.
-On a serious note about The Hog, The Wrestling Observer Newsletter revealed a very shocking story about ROH on HDNet announcer Mike Hogewood's health over the past summer. According to the story, "The Greensboro News and Record on 3/8 ran a major story on Mike Hogewood, who is a well-known local sportscaster. It noted that he suffered a stroke during the summer and spent ten days in the hospital, and had to re-learn to walk. It talked about him fighting his way through rehab and being back to doing sports. On 7/28, while playing tennis, he suffered what he thought was vertigo. He said he'd been treated for months with dizziness. He was taken to the emergency room and was diagnosed with vertigo and discharged. But his wife made him see three more doctors, the third of which diagnosed him as having suffered a stroke caused by reduced blood flow in an artery in his brain. Hogewood, 55, didn't tell anyone about it for fear of losing work. He does play-by-play for Atlantic Coast Conference men's and women's basketball, as well as baseball, and NASCAR races along with doing ROH. He spent time over the summer needing a walker, and then a cane. By mid-September, he ditched the cane and had a full recovery in only two months."
Obviously this was a very serious situation that ended up with a positive outcome. There is much credit to give to Hogewood for working hard at recovery and for his bravery in dealing with this medical issue. He "slapped the porpoise" on that stroke and dealt with his personal and professional life in an amicable and inspirational manner.
Shawn Daivari continued his return to ROH on this past weekend's HDNet tapings, joining forces with Prince Nana and The Embassy. Brent Albright also returned to ROH action, as expected (he was supposed to perform on the 2/6/10 HDNet tapings that were canceled due to the blizzard), quickly squashing some preliminary wrestlers. His character direction and face / heel alignment wasn't clarified.
-In other major developments that took place during the tapings, "Skullcrusher" Rasche Brown will remain a babyface, ultimately rejecting the advances of Shane Hagadorn and Prince Nana to be his manager. He will join forces with Necro Butcher and Eddie Kingston to feud with The Embassy for the foreseeable future. Jim Cornette told Necro Butcher that he needs to move away from his hardcore roots, although at the second night of tapings Cornette ordered a "Necro Rules" (no DQ) match against The Embassy, so there seems to be some confusion or conflict about this storyline direction.
Delirious will begin a new feud against Austin Aries after having been injured in the throat during a match between the two. Aries also attacked Delirious' friend and training partner Daizee Haze, which will quickly make their grudge personal. Jerry Lynn continues to chase Kenny King on his search for payback after King and Rhett Titus injured him last summer with a spike piledriver. Lynn's popularity and acceptance with fans since his return has been on the rise, as it seems now that fans don't resent him now that he is away from the title situation and is not being pushed down their throats like he was last year.
-Some ROH injury updates: According to the ROH Newswire: "Player Uno of the Super Smash Brothers has suffered a Grade 3 AC Joint separation, and is currently being evaluated medically. We'll have an update on his condition as soon as possible. Additionally, Roderick Strong is suffering through a moderate hip pointer, but battled through it last weekend and is not expected to miss any time."
-ROH has confirmed that they will debut in Louisville, Kentucky at the Danny Davis Arena (where Ohio Valley Wrestling holds its shows and television tapings). Jim Cornette, current Executive Producer of ROH's HDNet show (and someone who is more actively engaging in working on storylines and feuds) was a former co-owner of OVW and is highly familiar with both that venue and the residents of the community. He would know how to advertise, promote and book a show for that fan base.
-ROH announced it will hold a Fan Fest before their show in Phoenix, Arizona on Friday, March 26th. The "Honor Experience" will run from 7 PM to 8 PM and feature meet-and-greets with the ROH roster. It will be free admission for those who have tickets to that evening's ROH event. Cornette and Tammy "Sunny" Sytch (who made several appearances for ROH in 2008) have been confirmed for that autograph session, presumably with more names to be announced.
-As noted above in the ROH Call, there will be a new rule in the Pick 6 contenders series where if a wrestler does not defend his position on the list he will be stripped of it and dropped with the position declared vacant. Claudio Castagnoli was the first wrestler to be stripped of his position, which was ridiculous since he the scheduled Pick 6 match was initially scrubbed because of the February storm and then he had bookings in Europe which caused him to miss the March tapings. Meanwhile Claudio was booked in tag team matches along the way.
While there is some interesting play that can be done with this rule as it relates to feuds and angles, this is a rule change that will be difficult to be consistent and properly maintained. There will come a time when someone on the list will not have been in a Pick 6 match and will not be stripped of their slot, which will cause fans to complain and backlash against it. Not only that there is the point that someone who was number one would be removed outright instead of merely dropped one spot on the list. Stripping a Pick 6 slot is a very harsh punishment to use in storyline, so it's best to be used sparingly and fairly.
-ROH notes in its newswire that its recent training seminar was a success: Over 35 talents came from all over the country, and without question, the day's activities were a huge success. We look forward to seeing some of these attendees on live ROH events and television, and we are already in talks to hold a second seminar. We'll have details as they become available. In addition, ROH has been using many more enhancement talents for their HDNet Television tapings, no doubt looking at using their students and this new base of wrestlers to see who has the look and the ability to make something more of themselves for the company in the future.
-Human Tornado, who just last month "retired" from professional wrestling (cancelling off of several ROH house shows and a set of television tapings) looks to make a comeback wrestling for RCW at the Du Burns Arena in Baltimore, Maryland on May 1st, 2010.
---
ROH announced that its April 9th, 2010 show in Boston, Massachusetts had been postponed until Friday September 10th, which is the second time that show had been pushed back. The current venue is still to be determined. Furthermore, the April 10th show in Edison, New Jersey has been cancelled outright (refunds are available through emailing ROH or through point of purchase) with no return date announced.
= History of ROH in Edison, New Jersey=
The Edison cancellation may be the end of the line for ROH shows at that venue, as the last three shows going back to Injustice II in January of 2009 have been significantly weaker in match quality and there were steady decreases in attendance for subsequent shows.
ROH first began touring the Inman Rec Center with the Final Battle year-end show in December 2005. ROH was looking for a steady venue to hold shows in New Jersey after the Rex Plex (which had been their regular booking throughout 2003 and 2004) closed down and subsequent shows in Asbury Park and Morristown. Final Battle 2005 featured a classic Low Ki vs. KENTA main event as well as Bryan Danielson defending the ROH World Title against Naomichi Marufuji and Austin Aries & Roderick Strong winning the ROH Tag Team Titles from Sal Rinauro and Tony Mamaluke. Needless to say this card delivered—not just with great in-ring efforts but with events that furthered ROH storylines. ROH gave this new venue a major show and right away the crowd was there to support it.
Edison would become a successful venue throughout the next several years. New York City was the clear number one location for ROH in the tri-state area, but the Edison shows were a "1 A" venue in the hierarchy. Fans were often treated to matches and feuds which were important, newsworthy and relevant to the overall landscape of ROH history. Fight of the Century stands out as one of those kinds of shows, headlined by the one-hour draw between Bryan Danielson and Samoa Joe for the ROH World Title as well as the first-time battle between KENTA and Davey Richards. Other major shows included Undeniable (October 2008); which was a Pay Per View taping that featured Nigel McGuinness winning the ROH World Championship from Takeshi Morishima,Fighting Spirit (April 2007), which had the first McGuinness-Morishima title bout; Dethroned (November 2007), which saw The Lords of the Ring (Christopher Daniels & Matt Sydal / Evan Bourne) winning the ROH World Tag Team Titles from The Kings of Wrestling (Chris Hero & Claudio Castagnoli); and the final night of Race to the Top Tournament (July 2007) which saw Claudio Castagnoli break out from the pack by winning a two-night tournament.
A major centerpiece of the famous Ring of Honor versus Combat Zone Wrestling feud was the invasion of Chris Hero (at the time representing the outsider forces of CZW) into ROH territory during Fourth Anniversary Show (February 2006). Hero marched through the Inman Rec Center and sang "Happy Birthday" to the annoyance of everyone. He dared anyone in the ROH locker room to try and stop him. Samoa Joe marched in fast stride down to the ring to face down the aggressor and the war was on between two wrestling promotions. Samoa Joe was also a huge part of the ROH vs. CZW battle during the follow up show Ring of Homicide (May 2006). He and Necro Butcher took part in a fierce brawl that resulted in a no-contest, and then Homicide made a stand for ROH against Necro Butcher, ultimately defeating him in a hardcore brawl.
It was clear there was a lot that was done right that took place at this venue. However, Edison also grew a reputation for having odd crowds with unusual reactions. It was at Fight of the Century in August 2006 that Steve Corino encouraged one particularly rotund fan to take his shirt off…and he did! It was a moment that disgusted the entire crowd. Corino would also engage Green Lantern Fan and his father at these venues, clowning him badly about his reputation and his fandom.
January 2007's Battle of the Icons had an even crazier crowd atmosphere. Not only were they apathetic to much of the show, they also had crazy catcalls for Jimmy Jacobs, calling him "Bill" throughout his unsanctioned grudge bout against BJ Whitmer. That same show was host to the infamous "Granny Incident", where the main event title bout between Samoa Joe and Homicide was completely derailed by two grannies that got into it with both Homicide and his manager Julius Smokes. The crowd was already unusually hostile against Homicide (who was always very popular in that venue and had just come off a career-high in winning the ROH World Title) and they popped huge for the old biddies going word for word against Smokes. However, the distraction ruined the high profile main event as a result. Another show that did not reach its potential was Transform in January 2008, which was mired in the mediocrity of that era's stable wars and included Erick Stevens defeating Bryan Danielson in an FIP Title match, which the fans did not at all find believable. As it would turn out, January's in Edison were not the place to be for ROH.
Ring of Homicide 2 in October of 2008 proved to be original booker Gabe Sapolsky's last show with the company. Even though ROH had been going through something of a slump that Fall this show is somewhat overlooked and underappreciated. There was emphasis on new and promising talent (much of it imported from CHIKARA), a fantastic face vs. face match between Jerry Lynn and Tyler Black and capped by a main event dream tag match of The Briscoes against Latin American eXchange of Homicide and Hernandez. The very strong card punctuated with a wild and crazy conclusion—a riotous parking lot brawl between Brent Albright and Sweet & Sour Incorporated. It was a trademark Sapolsky move to include an out of control brawl, but this one really worked. It was a very exciting post-show moment, perhaps too exciting. The fight captured the fans' attention, but actual police authorities showed up after someone called in a report of the public disturbance.
One of the more unique aspects about The Inman was its lobby, which was decorated with plush chairs and a working fireplace, such that it almost resembled a ski lodge. From there a main staircase was the entryway down into the staging area, which was a convertible skating / hockey rink. Also of note were the various arcade games available to play as you walked down towards the main gate. It was many a time that Jack Evans could be found playing Street Fighter II or X-Men.
The bathroom was through a set of lockers, so it wouldn't be unheard of to find other wrestlers in that section or nearby either before or just after their participation on the show. When The Age of the Fall angle first began, advertisement cards bearing the Project 161 (forerunner to Age of the Fall) website would be found there. This was at the start of the ingenious viral marketing that helped create such a buzz during the Summer of 2007.
Unfortunately for Edison and the fans that attended the shows, when Adam Pearce replaced Sapolsky as the booker it was placed on the back burner and became a secondary, "B-show" venue. It was becoming clearer during this time that ROH was favoring certain towns and locations with better quality (and more relevant) shows and that Edison would not be one of those locations. Fans didn't just sense this happening, but rather they experienced it firsthand. There were lackluster undercard matches with finishes that were antithetical to the previous ROH style based on clean finishes without run-ins or too many shenanigans.
Not only was this decrease in show quality obvious to fans in attendance, but they were told outright that they were not an important venue by Austin Aries, one of the more prominent wrestlers on the roster. Even though Aries was playing the role of the heel telling Edison and other towns that they were "B-shows", the lines were blurred between what was a kayfabe heel promo and what was the truth, that these shows were becoming the "B shows" of the ROH touring circuit. The show ROH gave these towns was clearly not up to snuff compared to major markets like New York City, Philadelphia, Toronto or Chicago, even taking into account some of the more disappointing shows during the Sapolsky era.
The first Pearce-booked show in New Jersey took place in January 2009, which became known as Injustice II. It was so named after the confusing and abrasive main event of Tyler Black versus Nigel McGuinness for the ROH World Title. In the first place, the main event of the show was changed from the previously scheduled and hyped McGuinness versus Austin Aries title bout. Secondly, the Black title match happened just one day after cleanly pinning McGuinness in Manassas, Virginia in a non-title situation. The change in main event and the controversy of multiple and unnecessary run-ins and the one-hour-draw-that-wasn't forever damaged the reputation of ROH in that venue. Attendance and enthusiasm just wasn't the same after that show.
That debacle was followed up with Validation in May, an absolute nothing of a show that not even the red-hot American Wolves could save. The main event ROH World Title match between Jerry Lynn and Jay Briscoe disappointed in quality. Lynn's retention against Briscoe was utterly predictable and both competitors didn't do much of anything to change the fans' minds about that during their match. Lynn then took the egregious step of criticizing the fans in attendance, some of whom were booing and catcalling him during that title bout. He told them that if they didn't like what they saw they should "go watch fucking WWE". Problem with that was at the time the mainstream giant WWE (which had run hot and cold over the past few years) was hitting a new peak with excellent matches and feuds on its Smackdown brand. Even hardcore ROH fans who balked at WWE's version of Sports Entertainment programming knew that WWE was getting it done in and out of the ring. As well, Validation had no progression in any storylines and once again very average undercard. There was no hook and no real need to attend this show or purchase it on DVD.
The last Edison show was Boiling Point, which took place this past November and was immediately lambasted as an awful show from those who were in attendance. It came after two nights of eventful tapings for the HDNet program, so no doubt the wrestlers were tired and ready to be done with the weekend. I wrote in my review of this show a few weeks back that this show was too roughly criticized at the time and that it was a solid-enough show—the six-man tag in particular was fun and enjoyable. However, once again there was nothing meaningful that added to and furthered storylines, not to mention the lack of a singles or tag team title bout or high profile matches. The main event was a tag team bout with Chris Hero and Davey Richards against Kevin Steen & El Generico where the feud between that team and Richards was blown-off two months beforehand. The match ended up being a worthy main event, but for the fact that it meant little-to-nothing in the big picture.
Ultimately, ROH lost the impetus to respect the fans of Edison, New Jersey. They took this venue for granted instead of booking a better show with serious main-event matches with premium effort. The fans that attended the shows and spent their money on tickets and merchandise deserved better than that. Those lackluster shows cost them advance ticket sales, attendance and ultimately, their very presence in that location.
This year ROH is expanding to new towns and locations–especially in Cornette strongholds such as Charlotte, North Carolina and Louisville, Kentucky. They would do well to learn the lessons of the past year of shows in Edison, New Jersey and make sure they apply it not just to their new venues, but the ones they have regularly run for years now. They shouldn't want for Manassas or Chicago Ridge to become the next Edison, New Jersey.
---

= March 19th, 2010-Dearborn, MI=
The Ford Community & Performing Arts Center
8:00pm belltime
15801 Michigan Avenue
Dearborn, MI 48126
This event replaces the event originally scheduled for Novi, MI. All tickets for Novi will be honored in Dearborn.
Six Man Tag Team Main Event–ROH World Champion Tyler Black & World Tag Team Champions The Briscoe Brothers vs. The American Wolves & Chris Hero with Shane Hagadorn
The face champions against the top heel opposition in a six-man tag team match—hells yes. Expect some damned great tag combinations and things to become heated quite quickly between the two sides. The Briscoes and The Wolves are scheduled to fight for the tag titles just one week after this show, so expect no love lost there, but Chris Hero has also made his intentions known—he wants those tag titles as well. The interests of the Kings of Wrestling clash with The Wolves, so will there be any animosity in Shane Hagadorn's camp? I'd also expect Eddie Edwards, as the new TV champion, to be featured well and likely match up evenly with Tyler Black throughout. The more interesting move would be for Richards or Hero to pin Black during this contest, thus setting up a future title bout.
Pick 6 Series Match–(1) Roderick Strong vs. Kenny Omega
A rematch from a damned good back-and-forth contest from Reverse the Curse and I'd expect more of the same this time around. Last show, both men were ranked in the Pick 6 but now Omega must win this match in order to regain a spot. Strong is now at the number one spot, so a loss here won't be too much of a setback for any future title aspirations. He is locked into the World Title Triple Threat at The Big Bang.
Glory By Honor VIII Rematch–Austin Aries (6) vs. Petey Williams
Although Aries is in the Pick 6, it doesn't appear that his spot will be on the line during this match. Hopefully this time around the fans in attendance will not be chanting "Twinkies" and thus distract from what Aries and Williams are doing in the ring. Luckily, Williams is wrestling in a more friendly territory as the Michigan crowd is very familiar with him and will easily support him over the cocky former two-time World Champion. They are both competent wrestlers and if the focus is on the wrestling and not on the B.S. shenanigans (such as Aries walking out of the match and teasing count-outs) then it's a guaranteed good match.
Tag Team Challenge Match–Kevin Steen & Steve Corino vs. Player Dos & ???
Player Uno's injury takes him out of this match and puts a huge question mark as to who will replace Dos in the match. Rasche Brown remains open and could fill that spot, but it's an awkward fit that places him into the crosshairs of Steen and Corino when he will already be occupied with The Embassy in the near future. Will it be Human Tornado in a surprise appearance or someone else unexpected? Either way, Dos is at a very severe disadvantage in this contest, as both Steen & Corino are on a new level of inflicting malice on their opponents. Dos may have a chance if he can find someone to help him…maybe. However, if Dos finds himself alone and without a tag partner, forget about it.
Pick 6 Series Match–(5) Kenny King vs. Tyson Dux
Tyson Dux had a solid (albeit unspectacular) performance against Tyler Black during his last appearance at Death Before Dishonor VII Night 2 in Toronto. That was enough to earn him future booking such as this double shot weekend. This is a spotlight match for King, and will probably feature him in all of his arrogant glory. King's athleticism should stand out here, but he'll be heel enough to drive the fans to boo him like crazy.
Tag Team Action–The House of Truth vs. Colt Cabana & El Generico
Cabana looks to encourage El Generico to regain his confidence and trust in other by wrestling in tag team competition with him on this and several future shows. This is going to be a give-and-take effort with Able and Raymond, but will likely result in a win for the good guys unless Steen and Corino interefere in some way.
Also scheduled to appear:
-Rhett Titus
-"Skullcrusher Rasche Brown
= March 20th, 2010-Mississagua, Ontario, Canada=
7:30 pm belltime
International Centre
6900 Airport Road
Hall 4A
Mississauga, Ontario L4V 1E8
Main Event- Fans Choose the Stipulation–ROH World Champion Tyler Black & Roderick Strong vs. Austin Aries & Kenny King
Strong in no way wants a part of teaming up with Tyler Black, especially after being blasted in the jaw with a superkick at Eight Anniversary Show. Since then, the animosity between the two men has been growing. Aries and King will play both sides against the other in order to gain the psychological and physical advantage. The question becomes will Black and Strong fall for those mind games and fight more against each other than against their common enemy? If they can overcome their differences and recognize they need to go-along-to-get-along, then they may have a chance to win. I'd expect fireworks between Black and Strong at some point as the hype to The Big Bang moves onward. The other monkey wrench thrown into this match is the wildcard "fans choose the stipulation", which is really "the booker chooses the stipulation the fans suggested", but nonetheless was a good idea that increases fans' anticipation and excitement about what would otherwise not necessarily be a main event tag match. Hopefully ROH goes with a good one, like "Two-out-of-Three" falls or "Tables are Legal" and not something like "European Rules" or "Coal Miner's Glove" match.
Clash of the Contenders Rematch–Kenny Omega vs. Davey Richards with Shane Hagadorn
You are doing yourself a disservice if you haven't purchased the Clash of the Contenders show with their first match between Omega and Richards. These two had a hell of a bout during that DVD and the expectation would be that they will attempt to do it again on this show. This could conceivably become a Pick 6 match if Omega wins against Strong the previous night, which could then become Davey Richards' way in to title contention.
Pick 6 Series Match–(3) Chris Hero vs. El Generico
Hero puts up his Pick 6 spot on the line against Generico, but the masked luchador may still be pre-occupied with all things Steen and Corino. These two had a very watchable wrestling match a few years back during ROH's Glory By Honor VI Night 2 in New York City, and that was when Hero was still "Wacky Hero" and not "That Young Knock-Out Kid Hero". Now, Hero is more serious and focused on using strikes to overwhelm his opponent. This could easily become an epic match that sees Generico fighting from underneath to win.
Grudge Match–Colt Cabana vs. Steve Corino
"The King of Old School" has warned Cabana repeatedly not to involve himself in the struggle between Steen and Generico, but those words have gone unheeded. Cabana now finds himself directly in the middle of this conflict, but that is exactly what he wants. This is now an issue in which he is personally invested and he is not only in it for his friend Generico, but also for himself. He wants to teach Corino and Steen a lesson on loyalty, but will Steen involve himself in this one and teach Cabana some other lessons about violence and brutality instead? As far as the match goes, this could be a fun psychological battle or it could get a bit ugly in terms of the physical action, but the storyline should be able to carry it through either way.
Special Challenge Match–Petey Williams vs. ROH World Television Champion Eddie Edwards with Shane Hagadorn
Edwards now has some added prestige as the TV champion, but that doesn't necessarily mean he is now above losing singles (and non-title) matches. Add to that Williams fighting in his home country of Canada and there is a definite argument to be made that "Maple Leaf Muscle" could walk away the winner. I'd be expecting a lot more out of this one now than before March 5th, 2010.
Special Challenge Match #2–Kevin Steen vs. Player Dos
Again, Player Uno's injury forces a few matches to switch over during this weekend. Once upon a time, The Super Smash Brothers upset Steen & Generico in a tag team match in Toronto. Steen can pay Player Dos back on that loss both in Michigan and here in Mississauga. Dos will wow with some of his flying, but Steen will pound him into the ground, break his controller and force him to hit the "reset" button on a few bones.
Non Title Tag Team Special Attraction–World Tag Team Champions Jay & Mark Briscoe vs. The House of Truth
The House of Truth got the one-over on The Briscoes back in December 2009 during Reverse the Curse, with some distraction from their manager Truth Martini and the pulling of tights. The Briscoes are now tag champions and will likely win this second fight as they roll on towards bigger fish during Wrestlemania weekend.
Scheduled to appear:
-Rhett Titus
-Tyson Dux
---
I'd give anything to see a Claudio and Santino combination promo-wise. Turn Santino heel and bring Claudio in as his Very European Bodyguard.
Posted By: Guest#8930 (Guest) on February 28, 2010 at 02:08 PM
That would make for quite the pairing. Claudio is just as adept at comedy skits as he is able to provide an athletic match. The slight language barrier problems / pronunciation of words could make for an effective comedy character in WWE—although ultimately one would hope WWE would see more in him and not typecast him in such a spot on the card.
If you're an Omega fan, now is the time to focus on PWG. You'll be thanking yourself later.
Posted By: Joe (Guest) on February 27, 2010 at 01:00 PM
Absolutely, well, at least Battle of Los Angeles 2009 any way, which is his crowning achievement in PWG. Omega and Chuck Taylor made a great heel tag team and have some terrific segments antagonizing El Generico. I've also heard great things about the Omega vs. Richards title match at As the Worm Turns.
[Re: Aries vs. Omega] Being there live, the reason the adult held the kid up to hit Aries in the stomach was because Aries pegged the kid in the face with toilet paper making him cry.
Makes the spot that much better. And which did you like better. Richards defense or Omega?
Posted By: Dylan (Guest) on February 27, 2010 at 02:10 PM
That explanation helps a lot—definitely adds the context. I preferred Aries' defense against Richards better because it has more of that "epic encounter" feel that finds its way to some of the more important ROH World Title defenses. Omega vs. Aries had that at points, but Omega is still solidifying his offense in ways that Richards already has down pat. Richards is on-point almost all the time now, but Omega has a tendency to be sloppier on the run or in longer matches. Both matches and both shows are definitely still recommended though.
---

Head on over to TwitterNation and follow me at: http://twitter.com/AriBerenstein.
This week's 411 Buy or Sell features discussion about EVOLVE as well as Shawn Daivari joining The Embassy.
Aaron Hubbard's last two reviews and recaps of ROH on HDNet cover Black & Strong vs. Aries & King and is in with this week's ROH on HDNet report with the beginning of the HDNet Title tournament.
You can catch another excellent audio Podcast featuring myself, Kevin Ford and Jerome Cusson discussing all things ROH at Pro Wrestling Ponderings.
Next week it's a HUGE preview time as we look forward to ROH's two Wrestlemania weekend shows in Phoenix.
BROOKLYN!
–Ari–
NULL