Csonka Ranks The Top 10 Female NXT Stars
December 13, 2017 | Posted by
– Welcome back to column time with Larry! Over the last two weeks I have taken a look at the Raw and Smackdown women's rosters, and while we have had some disagreements, I also feel that we have had some great discussion about the ladies and their spot on the roster. So today I will continue the trend and share my thoughts on the NXT ladies, ranking who I feel are the top 10 ladies on the roster. The NXT ladies are hard to break down, with so many not being used on TV and there being almost no tape on a lot of them, which is why I opted for a top 10. The recent call-ups have not only changed the Raw and Smackdown, but it's opened doors up for the ladies in NXT. I hope that you enjoy today's column, and feel free to share your thoughts. It's wrestling, we love it and will disagree. The only rules are "have a take, be respectful, and don't be a dick."
* Csonka Ranks The Impact Knockouts Roster.
* Csonka Ranks The New Raw Women's Roster From Worst to First.
* Csonka Ranks The New Smackdown Women's Roster From Worst to First.
I am basing my rankings on the following, which is harder than doing Raw or Smackdown since there are a lot of ladies under contract, but many don't see TV…
– Overall skill.
– How they are currently being booked/standing with management.
– Future potential.
– Popularity.
– Personal preference will obviously play a part.
10. Abbey Laith: Abbey Laith is 27, has been working since 2011, and signed with WWE in 2017. She's a veteran of almost 400 matches, and showed a ton of promise on the independent scene, leading to her signing. I think she's a good worker who can work with a wide variety of talents, but something is obviously wrong. She's almost never used on TV, sure she got some run in the Mae Young Classic, but if management was serious about her they would have followed up on that with at least some sort of presence on TV. But outside of the rare battle royal, she's a complete non-factor. There has to be something going on here, she pissed off the wrong person, didn't improve fast enough, didn't get into the shape they wanted her in; what happened I don't know, but something is afoot because she was seemingly on the track to a prime TV spot. I think she's very talented, and could be doing so much more.
9. Lacey Evans: Lacey Evans is 27, signed with WWE in 2016, and has worked around 80 matches, all under the WWE umbrella. She is a former Military Occupational Specialty officer in the marines, and for her lack of experience, looks good in the ring, not scared or lacking confidence. She needs more experience, and some eventual time on TV, but I think that with her family and military background, she has tremendous upside as a big time babyface for the company and a great star for PR stuff come time for tribute to the troops season.
8. Billie Kay: Billie Kay is 28, has been working since 2007, was signed to WWE in 2015 and has worked over 300 matches. Kay was someone I thought had a ton of potential, and has been a major part of NXT TV along with Peyton Royce as the Iconic Duo, but has become the sidepiece of the group as Royce has worked the majority of the TV matches. Kay has been working live events, so I don't think that it's an injury issue, I think it's more that WWE has decided that Royce is the star of the group and has been pushing her as such. At least they didn't split them and exile Kay to the Florida loop and take her off TV.
7. Dakota Kai: Dakota Kai is 29, started working in 2009, and signed with WWE in 2015. She's worked over 125 matches, spending time in SHIMMER & STARDOM as she grew as a performer. She had a strong run in the Mae Young Classic, losing to the eventual winner Kairi Sane in the quarterfinal round and has been working NBXT live events as she waits to get a regular spot on NXT TV. She's a good athlete and a great fiery babyface that can make others look good and can easily work up to high-level opponents. Unfortunately there seems to be no space for her on the main NXT roster at this time, even with all of the call-ups. Hopefully that changes, as I believe that she and Bianca Belair can bring some great energy to the division in 2018.
6. Shayna Baszler: Shayna Baszler made it all the way through the Classic to the finals, which should tell you what WWE thinks about her. WWE has also brought her in to work NXT live events in Florida, which is another vote of confidence from WWE. She has a completely different style than pretty much everyone else they have under contract. The other things to consider with Baszler is that she's friends with many of the WWE women, has helped train a lot of them in submission work, is liked by the company and isn't getting any younger. But she's taken to wrestling so quickly, that she's more than worth a shot. Add into things the reports that WWE is eventually looking to run the MMA Horsewomen vs. WWE Horsewomen angle (which was set up during the Classic), culminating with a Ronda Rousey match on a major PPV. She's signed and WWE is already hyping her NXT debut. She's 37, and has only been working two-years, but in just under 90-matches has shown tremendous growth as a performer and is only getting better.
5. Peyton Royce: Peyton Royce is 25, has been working since 2009 and signed to WWE in 2015. She's worked approximately 250 matches so far, and as mentioned above, she seems to be management's choice as the star of the Iconic Duo. In Royce's defense, she has improved more since signing that Kay and has the more consistent in ring performer, earning her TV time and her big match opportunities. They may have largely been presented as duo, but overtime, most teams eventually start becoming less of a team as one starts breaking away, whether through pure talent or management making the call that one is more valuable than the other. Right now, Royce is putting the Iconic in the duo.
4. Bianca Belair: Bianca Belair is 28, a former track and field athlete who made the transition to wrestling, signing with WWE in 2016. She's made waves in developmental for her pure athletic ability and the fact that she was taking to wrestling extremely quick. She's only worked around 55 matches, but scored a lot of fan support due to her performance in the Mae Young Classic, specifically her very good effort against Kairi Sane, where she more than held her own against a top tier talent. Considering her lack of experience and seemingly untapped potential, I feel that Belair will be the next woman to step up and become a major player in NXT. Her ceiling seems unlimited right now.
3. Kairi Sane: Kairi Sane is 29, has been working since 2012, and signed with WWE in 2017 and won the first ever Mae Young Classic. She's worked over 320 matches, and most of that was in STARDOM. She's obviously liked by management due to her Mae Young Classic win, and the fact that she's undefeated in singles action so far. She has big time match experience and as far as the in ring, she's the best pure in ring performer on the NXT roster, and has tremendous babyface potential. The NXT fans love her so far, but I do have one area of concern. Sane had some concussion issues before signing with WWE, and has already suffered one concussion since signing with WWE. While she's working, in theory, a safer style in WWE, that could be an issue as her career goes on. The one thing I do like so far is that they haven't tried to make her Asuka 2.0, they are completely different performers, Asuka is more of a dominant badass, while Sane is a lovable babyface that is awesome at fighting from the bottom and overcoming the odds.
2. Ember Moon: Ember Moon is 29, has been working since 2007, and signed with WWE in 2015. She's a veteran of over 400 matches and is the current reigning NXT Women's champion. Moon is a good worker, and had a strong presence on NXT TV while being built up for her tile win. I really like Moon, she has a great look and presence, but my concern with her is what is her character? What's an Ember Moon and why should I care about her? The look and in ring is great, but to be a top act, they really need to lock in her character and she needs to improve on promos. Once the character and promos get locked in, Moon will be more of a complete package.
1. Nikki Cross: Nikki Cross is 28, started working in 2008 and signed with WWE in 2016. Cross is a veteran of over 400 matches, and in my opinion, is the most complete female performer on the NXT roster. Cross was a good in ring performer prior to coming to WWE, but was also a great character. She's done great as part of sanity, working a completely different type of character, and really excelled while still delivering in the ring. In a way I almost feel that she has been underutilized, and feel that she not only deserves a run with the title, but that the audience would be into it and that Nikki would kill it in the role as champion. She's a versatile performer and would be a very different kind of NXT champion; I need crazy Nikki as champion, book it Paul.
– End scene.
– Thanks for reading.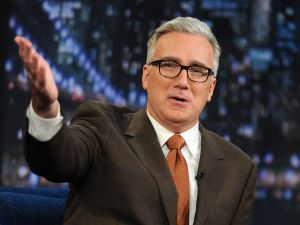 "Byyyyyyyyyyyyyye Felicia."