Csonka's Impact Wrestling Review 1.11.18
January 11, 2018 | Posted by
Csonka's Impact Wrestling Review 1.11.18
OFFICIAL RESULTS
– Non-Title Match: Impact Grand Champion EC3 defeated Petey Williams @ 5:48 via DQ [**½]
– Non-Title Match: Knockouts Champion Laurel Van Ness defeated KC Spinelli @ 5:15 via pin [**½]
– Sonjay Dutt, Desmond Xavier, & Garza Jr defeated Hakim Zane, Trevor Lee, & Caleb Konley @ 11:30 via pin [**]
– Lashley & KM defeated Moose & Eddie Edwards @ 12:40 via pin [**¼]
---
– Follow all of my reviews at this link.
– My Top 23 EVOLVE Matches of 2017.
– My Top 24 ROH Matches of 2017.
– My Top 8 Matches of December 2017.
– My NJPW WrestleKingdom 12 Takeaways.
– My Top 38 WWE Matches of 2017.
– My Top 25 Matches of 2017.
– We get highlights from last week's show.
Lashley & Dan Lambert Talk: Lambert asks if the fans are sick and tired of he and his boys punking out pro wrestling. Impact wrestling has been more resilient than he thought, like cockroaches. He's here to have a moment of silence for the dearly departed James Storm. He was here since day one, built the company and is now unemployed. He then suggests the fans take a collection to raise Storm some beer money. Lambert now introduces the newest member of ATT, KM. Lambert upsets Lashley by saying KM did what he couldn't do, and that was put Storm down. KM has the mic and Lashley is not impressed. KM says he proved himself and proved that he belongs in ATT by taking out Storm. Km says he single handedly took out Moose as well last week. Moose arrives and attacks, but Lashley saves KM and they lay the boots to him. Eddie Edwards arrives and makes the save. They clear out Lashley & KM, but Lambert escapes. This was a solid opening segment to play off of last week, but I am not looking forward to KM getting more TV time at all. Also the angle needs to move along as Lambert, while good, is getting repetitive.
– Impact Grand Champion EC3 is here to issue an open challenge for his title. EC3 proclaims his greatness, and runs down Sydal for being a choke artist. EC3 says Sydal tries, but constantly fails. He will face Petey Williams.
Impact Grand Champion EC3 vs. Petey Williams: EC3 attacks before the bell, and this match is not under Grand Championship rules. Petey quickly fights back, hits a RANA and dropkick. He sets EC3 into the tree of WHOA, does the Oh Canada nut stomp, but EC3 cuts him off, hitting a lariat. EC3 whips Petey to the buckles, and then grounds the action. The knee to the gut follows, and EC3 covers for 2. The belly to back suplex follows, and EC3 is firmly in control. Petey gets a desperation roll up for2. He follows with strikes, and then the Russian leg sweep and cradle for 2. Petey follows with a flatliner, again covering for 2. He looks for the destroyer, but EC3 counters out unto the TKO but Petey kicks out at 2. Petey fights off the one percenter, sends EC3 to the floor but misses a plancha and sells the knee. Matt Sydal attacks EC3 and we get a DQ. Impact Grand Champion EC3 defeated Petey Williams @ 5:48 via DQ [**½] This was perfectly solid while it lasted, but was only there to continue the Sydal vs. EC3 feud, which is ok.
– Allie cuts a fiery babyface promo, promising that she's not weak and that she's coming for LVN.
– A pissed off Alberto El patron arrives.
– Sydal says EC3 called him out and he arrived and sent a message. He wants EC3 to put the title on the line in a regular, 60-minute time limit match, no grand championship rules.
– We get the GFN Match of the week, which is James Storm beating Kurt Angle for the TNA World Title.
Impact Knockouts Champion Laurel Van Ness vs. KC Spinelli: Spinelli attacks at the bell and work over LVN, but gets cut off and slammed to the buckles. The champion takes control; curb stomping Spinelli into the bottom buckle. LVN takes time to talk trash, but gets cut off by a Spinelli uranage. The clothesline follows. They work into some counters; LVN rakes the eyes, hits a running kick and follows with natural selection. LVN to the ropes, but Spinelli cuts her off and knocks her to the mat. The bridging suplex connects, and then a butterfly suplex, and Spinelli covers for 2. They do a double down off of the big boot spot. LVN follows with clotheslines, a Russian leg sweep, and covers for 2. LVN hits the curb stomp and unprettier for the win. Knockouts Champion Laurel Van Ness defeated KC Spinelli @ 5:15 via pin [**½] This was another perfectly solid match, giving LVN a win to keep her momentum as champion. I like Spinelli, she's fitting in well and has delivered consistent performances so far.
– Post match, Allie attacks and runs off LVN, continuing their program.
Eli Drake's Championship Address: Chris Adonis & Eli Drake now arrive. Adonis does a bit of a poor man's Rick Rude promo as he introduces Drake. Drake runs down the Canadian fans and Canada as a whole. Drake then says dummy about 20-times. He then celebrates the fact that he's still the champion after beating Patron last week. Drake then says he has beaten everyone, and will defend the title next week. Patron now arrives, "shut up perro, you're a kid, you don't have the cajones, I want a title shot" everything you need to fill the Alberto El Patron BINGO card. Johnny Impact arrives and wants to be invited to their party and he will see them in Detroit. Everyone brawls now on the floor. Impact fights them off, heads into the ring and follows with a dive. Drake will defend against Patron & Impact next week. Hopefully the footage is clean and we get a whole match instead of just 4-6 minutes of highlights. The segment was fine to set up the match, but I've honestly had my fill with these three feuding; it's been average to good, but far from great in between the ropes.
Next week it is official. @TheEliDrake faces the challenge of @PrideOfMexico and @TheRealMorrison in Motor City Mayhem. #IMPACTonPOP pic.twitter.com/t1dAtnXyXo

— IMPACT (@IMPACTWRESTLING) January 12, 2018
– Lambert jokes about Storm being gone, again crediting KM, and angering Lashley.
– We get a segment with Joseph & Chandler Park. Jimmy Jacobs arrives and runs down Joseph for being a lawyer and no longer being a monster. Joseph says Abyss is never coming back, and Jacobs say that is good because he has the real monster now. Chandler sticks up for Joseph, but Kongo Kong arrives and scares poor Chandler.
At least @OfficialEGO's abject terror at @RealKongoKong showed us that he's probably pretty good at limbo! #IMPACTonPOP pic.twitter.com/nFM1JbuEJM

— IMPACT (@IMPACTWRESTLING) January 12, 2018
– We get an oVe video package, they are destroying LAX's clubhouse and stealing their beer & money. That wasn't very sportsman-like.
– LAX finds their clubhouse destroyed and are pissed. They want to end oVe, bringing up a barbed wire match, and go to find them.
Hakim Zane, Trevor Lee, & Caleb Konley vs. Sonjay Dutt, Desmond Xavier, & Garza Jr: Garza and Zane begin. Zane shoves him around, and Garza connects with head butts, still working with one arm here. Xavier in and they work double teams, and Xavier takes control, sending Zane to the floor. Post break, and Zane is working over Dutt. Dutt starts to fight back, hits a RANA, but Konley in and cuts him off, allowing Zane to continue the heat. Konley tags in, and he keeps Dutt grounded. Lee now tags in, laying in kicks on Dutt. Dutt tries to cut him off, but Lee rakes the eyes. Konley back in, laying in clubbing strikes on Dutt. Zane now tags in, grounding Dutt with a chinlock. Dutt manages to fight back and hits a dropkick. He tags in Garza, and the one-armed bandit runs wild. He rips his pants off and Zane accidentally takes out Lee & Konley. Xavier tags in, heads up top and hits the spiral tap for the win. Sonjay Dutt, Desmond Xavier, & Garza Jr defeated Hakim Zane, Trevor Lee, & Caleb Konley @ 11:30 via pin [**] This was an ok, but really flat match with little excitement. The only good part was Xavier winning to help set up his shot at the X-Division title next week.
– Ishimori arrives and sets up his title match with Xavier for next week. They shake hands.
The match is official. Next week on IMPACT @DezmondXavier challenges @noah_ghc's @taiji_ishimori for the X-Division Championship. #IMPACTonPOP pic.twitter.com/PkEIaUWe1p

— IMPACT (@IMPACTWRESTLING) January 12, 2018
– Also next week, Kongo Kong faces Chandler Park as well as LAX vs. oVe in barbed wire massacre.
Lashley & KM vs. Moose & Eddie Edwards: Lambert & ATT are at ringside as our tag match starts with a brawl. Moose & Edwards take control, working over KM but Lashley cuts off Edwards. That allows KM to take the heat. Post break, and Lashley is in and working over Edwards. The delayed suplex follows, and Lashley covers for 2. KM tags in, but Edwards fights him off and dumps Lashley to the floor. Moose tags in and they double-team KM. They follow with a double team senton for 2. Moose follows with head butts, Edwards tags back in and KM cuts him off. Edwards fires back but gets pulled to the floor by Lashley. Lashley tags back in, and maintains control by keeping Edwards grounded. KM tags in, but Edwards manages to hit a desperation suplex. Lashley tags in and cuts off Edwards from tagging in Moose. Lashley mocks Moose, and then gets cut off by a boor and missile dropkick from Edwards. KM tags in, but Edwards manages to tags in Moose. Moose runs wild on KM, hits the corner dropkick and hen the go to hell, but Lashley makes the save, but gets dumped to the floor. Edwards dumps Moose and hits a suicide dive. Back in and Lambert distracts Edwards, allowing KM to hit project Ciampa for the win. Lashley & KM defeated Moose & Eddie Edwards @ 12:40 via pin [**¼] This was another ok match, with very little fire and providing a flat effort overall. Edwards & Lashley especially felt wasted in this setting as the ATT angle continues on like the Zombie corpse Shane Walsh.
– End scene.
– Thanks for reading.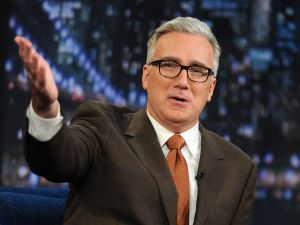 "Byyyyyyyyyyyyyyyyyyyyyye Felicia!"
5.5
The final score: review Not So Good
The 411
Tonight's episode of Impact was one of those "it was a show" shows. It existed, it was largely fine, but there was absolutely no sizzle to the show or anything memorable at all. It was there, and mostly fine, but overall a below average effort. The good news is that they did some good set up for next week, and with Ishimori vs. Xavier and the barbed wire massacre, next week's show has some potential.
legend