Csonka's Impact Wrestling Review 3.01.18
March 1, 2018 | Posted by
Csonka's Impact Wrestling Review 3.01.18
Csonka's Impact Wrestling Review 3.01.18
OFFICIAL RESULTS
– Tyrus defeated EC3 @ 8:10 via pin [**]
– Fantasma defeated Braxton Sutter @ 5:30 via pin [**½]
– Kongo Kong defeated Joseph Park @ 2:12 via pin [NR]
– No DQ Match: Rosemary defeated Hania @ 3:10 via pin [**]
– Eddie Edwards vs. Sami Callihan @ 15:00 via pin [***½]
---
– Follow all of my reviews at this link.
– My latest Impact Xplosion review is here.
– You can read a review of last week's show at this link.
– We get highlights from last week, and EC3 & Tyrus breaking up again. I was hoping hose crazy kids would make it work this time.
– Josh Mathews & Sonjay Dutt are on commentary.
EC3 vs. Tyrus: EC3 talks trash as they stand off, and Tyrus shoves him to the floor. Back in and Tyrus shoves EC3 down, and back to the floor. EC3 stalls now, mocking the fans, and they've killed over 2-minutes here. EC3 back in, and Tyrus bites his fingers. EC3 powders again. He finally stuns Tyrus off the ropes, EC3 back in and he follows with chops. Tyrus no sells him. EC3 follows with clotheslines, tries a slam, but no dice. Tyrus hits a slam and atomic drop. He works over EC3 in the corner, follows with elbows and EC3 powders to the floor. Tyrus follows, and back in, EC3 lays in strikes and takes control. EC3 hits a double sledge of the ropes, and grounds Tyrus. Tyrus battles to his feet, and hits a head butt and fall away slam. Tyrus hits the corner splash, but EC3 rakes the eyes. The one percenter is countered, and Tyrus hits the one percenter. The chokeslam follows and Tyrus wins. Tyrus defeated EC3 @ 8:10 via pin [**] With EC3 on his way out, Tyrus picks up the win in an ok match.
– We get a creepy oVe video package, hyping tonight's main event.
Fantasma vs. Braxton Sutter: Sutter wants a handshake, and we're friends to begin. Fantasma takes control early, they work into some back and forth, Fantasma hits a RANA and an enziguri. Fantasma then misses a high cross. Sutter hits a short-armed clothesline, and another, taking control. He follows with a back elbow for 2. Sutter grounds the action, working a chinlock. Fantasma fights back, and cuts him off with a tilt a whirl back breaker, covering for 2. Sutter now follows with rights, chops and then lays the boots to Fantasma. Fantasma fights back and hits a jumping superkick. The suicide dive follows. Back in and Sutter cuts off Fantasma and gets a roll up with the ropes for 2. Sutter follows with a powerbomb and the tights for 2. Fantasma cuts him off with knee strikes and the thrill of the hunt finishes Sutter. Fantasma defeated Braxton Sutter @ 5:30 via pin [**½] This was a perfectly solid match, with Sutter playing heel and following that up with a heel promo afterwards. We'll see how that goes for him.
– Sutter cuts a post match promo, and says Allie ruins everything, and claims he's a big star but didn't even get an entrance tonight. Cage arrives and levels Sutter with a lariat; he Steiner screwdriver follows and Cage stands tall.
.@MrGMSI_BCage has had enough of Braxton Sutter. #IMPACTonPop pic.twitter.com/fUPxyZ0RAy

— IMPACT (@IMPACTWRESTLING) March 2, 2018
– We get a Matt Sydal video package.
– Sydal s interviewed, and he claims he will win the X-Division title next week. Ishimori arrives, and agrees to the match next week, but wants Sydal to put the grand championship on the line as well. Ishimori calls Sydal a douche bag.
Kongo Kong vs. Joseph Park: Jacobs is out with Kong. Park tries to attack with chops, but Kong cuts him off and beats him down in the corner. Park fights back, but makes the mistake of head butting a savage and falls on his ass. Kong follows with the corner cannonball, and heads up top. The splash finishes it. Kongo Kong defeated Joseph Park @ 2:12 via pin [NR] This was a squash and angle to continue the build to Abyss returning. It was fine.
– Post match, Jacobs wants Abyss to come out and play as Kong chokes Park out. Jacobs doesn't want to do things this way, but says if the monster won't come out and play, that they are just getting started.
– The Cult of Lee claims they have LAX shook, and party ahead of their tag title match next week. The Mumbai cats arrive and then Konnan shows up. Konnan says they won't take the titles, calling then soft, and calls them a bunch of women. The Mumbai cats unmask as LAX and they try to drown the Cult of Lee in a pool.
The Mumbai Cats can never be trusted. #IMPACTonPop @SantanaLAX @Ortiz5150 @Konnan5150 pic.twitter.com/nFA5unO9gU

— IMPACT (@IMPACTWRESTLING) March 2, 2018
– Alberto Patron cuts a promo on Austin Aries. Patron says the title belongs to him and he should be getting the title shot. Aries can pretend to be a man and the champion, his goal is destruction and he will again become the champion.
No DQ Match: Hania vs. Rosemary: Rosemary attacks at the bell, and gets an early cover for 2. Hania cuts her off with a spin kick, and takes control, covering for 2. Rosemary cuts her off with the back elbow and tarantula. Rosemary heads up top and hits the missile dropkick, and then the corner forearm and suplex. The cover gets 2. Hania now lays in kick and strikes, but Rosemary hits the spear. Rosemary looks for red wedding, hits it and that's that. Rosemary defeated Hania @ 3:10 via pin [**] And so ends Hania's Impact run. This was ok, basically an extended squash, and the right woman won. But I have no idea why this was no DQ, when they didn't play into the gimmick at all.
– Post match, Rosemary says she's still the alpha bitch. She wants what is hers, the knockouts championship. Taya Valkyrie makes her return to renew the rivalry that was supposed to give us a Bound for Glory match, but the match never happened. They have a stare down and Valkyrie asks Rosemary if she missed her. Valkyrie then laughs at her, and says Rosemary is a bitch, "Taya's bitch." Rosemary wants to fight now, Valkyrie teases leaving and then attacks, knocking Rosemary to the floor. Valkyrie then hits road to Valhalla on the ramp and lays out Rosemary.
– We flashback to Eddie Edwards beating Lashley for the World Title.
Laurel Van Ness Marries The Knockouts Championship: KM carries the belt to the ring and will conduct the ceremony. KM introduces Van Ness, and she makes her way to the ring. Thankfully she's not wearing the old dirty wedding dress. Km claims to be an ordained minister, marrying man and woman, man and man, woman and woman, and tonight, woman to title. Van Ness has him skip to the good part. She wants him to ask if there are any objections. He does, and Braxton Sutter arrives. He says that he was almost killed by Cage, and that made him realize he made a huge mistake by leaving Van Ness. Allie ruins lives and he thinks Van Ness is beautiful. He's here to tell her he loves her. He wants to spend the rest of his life with Van Ness and her title. Van Ness says no and chases Sutter from the ring. KM says that was an epic fail. He asks again if any one objects, and carries on. Van Ness seems upset that no on else objects. Allie sneaks into the ring and attacks. Allie cleans house and Van Ness bails with the title. This was the next step in getting to Allie vs. Van Ness, but it wasn't good at all. In fact, it was quite bad.
– We get a video package hyping Austin Aries vs. Johnny Impact.
We DARE you to watch this and not be psyched for @AustinAries vs. @TheRealMorrison NEXT WEEK at Crossroads. #IMPACTonPop pic.twitter.com/4xf27lLUdZ

— IMPACT (@IMPACTWRESTLING) March 2, 2018
Eddie Edwards vs. Sami Callihan: Jake & Dave Crist are out with Sami. They brawl at the bell and both hit suicide dives. They now brawl on the floor, with Edwards laying in chops. Sami rolled back in, the Crists get involved and the ref sends them to the back. That allows Sami to attack. Post break, and Sami is in control, grounding the action. Edwards quickly fights back, hitting back elbows and an overhead belly to belly. They work to the apron, and Sami fights off a tiger bomb. They trade strikes; Sami rakes the eyes and hits an apron piledriver. Sami rolls back in and looks for the countout. Edwards beats the count, but walks into a sitout powerbomb for 2. Sami now lays in chops, and then whips Edwards to the buckles. Sami now works a modified octopus, but Edwards fights out and hits a jawbreaker. Edwards now avoids the charge and cuts off Sami as he climbs up top. Edwards follows and hits the superplex. They trade kicks and Edwards hits the backpack stunner for a good near fall. Sami now trips up Edwards and hits the running face wash. The draping neck breaker follows for 2. They trade strikes, and both men are down. They now trade kicks, superkick by Edwards, but Sami hits a stiff lariat. Edwards counters the driller into a cradle for the win. Eddie Edwards vs. Sami Callihan @ 15:00 via pin [***½] This was a very good, hard-hitting, back and forth match. Easily the best thing on the show and added to the build for next week's tag match.
– Post match, Sami hits a shoulder breaker and gets his bat. oVe attacks Lashley backstage. Sami grabs a chair and wraps it sets it on Edwards, hits the chair but it ricochets off onto Edwards' face. Fucks sake that was a bad idea.
– Next week's Cross Roads show…
* Title vs. Title Match: X-Division Champion Ishimori vs. Grand Champion Matt Sydal
* World Title Match: Champion Austin Aries vs. Johnny Impact
* Tag Team Title Match: Champions Tag Team Champions LAX vs. The Cult of Lee
* Knockouts Title Match: Champion Laurel Van Ness vs. Allie
* oVe vs. Lashley & Edwards
– End scene.
– Thanks for reading.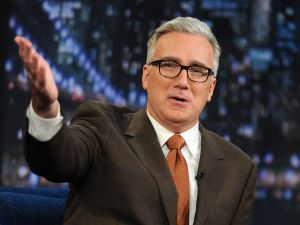 "Byyyyyyyyyyyyyyyyyyyyyye Felicia!"
5.9
The final score: review Not So Good
The 411
This week's episode of Impact Wrestling was a below average placeholder episode, giving us some added build to next week, but not offering a lot of good, other than Taya & Rosemary renewing their rivalry and the main event, which was very good. The good news is that next week looks like a loaded show, with a ton of potential.
legend