Csonka's NJPW Destruction in Okayama Review 9.23.15
September 23, 2015 | Posted by
Csonka's NJPW Destruction in Okayama Review 9.23.15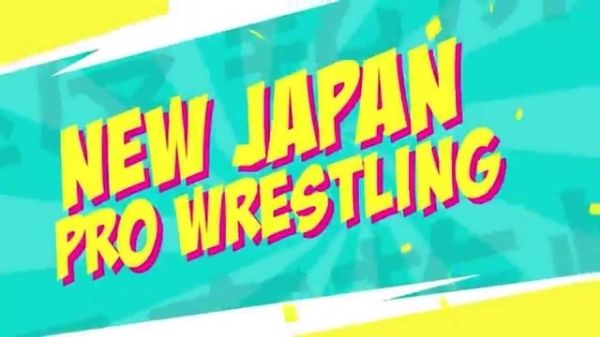 NJPW Destruction in Okayama Review 9.23.15
OFFICIAL RESULTS
– Katsuyori Shibata, Yuji Nagata, Yohei Komatsu & Sho Tanaka vs. Tetsuya Naito, Manabu Nakanishi, Jay White & David Finlay @ 7:47 via submission [**½]
– ReDRagon defeated Jushin Thunder Liger & Mascara Dorada @ 8:31 via pin [***]
– NWA Jr Heavyweight Title Match: Tiger Mask IV defeated Champion Steve Anthony @ 10:10 via submission to become the new champion [**½]
– Hiroshi Tanahashi & Matt Sydal defeated Bad Luck Fale & Tama Tonga @ 10:00 via pin [***]
– IWGP Tag Team Title Match: Champions Karl Anderson & Doc Gallows defeated Satoshi Kojima & Hiroyoshi Tenzan @ 13:15 via pin [***½]
– Shinsuke Nakamura, Tomohiro Ishii, YOSHI-HASHI, Rocky Romero & Beretta defeated Hirooki Goto, Tomoaki Honma, Captain New Japan, Alex Shelley & Ryusuke Taguchi @ 13;24 via pin [***]
– Kazuchika Okada & Toru Yano defeated AJ Styles & Cody Hall @ 9:52 via pin [***]
– IWGP Jr Heavyweight Title Match: Kenny Omega defeated Champion KUSHIDA @ 16:25 via pin to become the new champion [***½]
– NEVER Openweight Title Match: Champion Togi Makabe defeated Kota Ibushi @ 16:49 via pin [****]
---
Katsuyori Shibata, Yuji Nagata, Yohei Komatsu & Sho Tanaka vs. Tetsuya Naito, Manabu Nakanishi, Jay White & David Finlay: This was a rock solid little opener here, Nakanishi got to be a bit of a monster (which fits his immobile style these days) and the young lions got to work a lot and continue to show their improvement (White and Finlay) while the others (Tanaka and Komatsu) continue to look as if they belong with the main guys. Naito continues to give no fucks, which led to his team losing and a confrontation with Shibata. This is part of the build to their match on the 27th in Kobe. This was fine.
ReDRagon defeated Jushin Thunder Liger & Mascara Dorada: This was a good tag match, sort of a primer to give reDRagon some momentum heading into their title defense on the 27th against the Time Splitters. Some have complained and said this should have been a title match to add to reDRagon's dominance, but Liger and Dorada have done nothing to earn a title shot, so I was perfectly fine with the non-title match and champions winning. The match was good, Liger is usually fun, Dorada was fun and reDRagon are just excellent. This worked well to give the champions a strong win, although I expect the titles to change because no one keeps them long, and well, because of the title change later in the show.
Tiger Mask IV defeated Champion Steve Anthony: This was one of those "lets try to make the NWA important" matches, which I do not mind because the NWA name still gets some love in Japan. They worked a very slow paced match, which was clean, but lacked any drama. It was solid, I thought Tiger Mask was winning going in and they did nothing to change that with the match that they worked. Tiger Mask wins the title, and the question now is will he defend against Liger, who requested a title shot if his friend won.
Hiroshi Tanahashi & Matt Sydal defeated Bad Luck Fale & Tama Tonga: I liked this, it was a good match with some nice moments of action and the crowd was into it. I really loved Sydal getting the Tanahashi rub here, which is good for him as he is a newcomer. Tonga continues to impress when given the chance, I don't see him as a top card guy, but he has improved and deserves some praise for that. Sydal looked to fit right in with his performance, and already feels like he could be a player with New Japan. He should bring some much needed excitement to the juniors division, now if we could just fix the juniors (and tag team) booking. This was set up for Tanahashi vs. Fale on the 27th; it was a good tease and we get to see Tanahashi play magician again as he pulls a good match out of Fale.
Champions Karl Anderson & Doc Gallows defeated Satoshi Kojima & Hiroyoshi Tenzan: Listen, I will not sugar coat this; I have not been a big fan of Gallows or Tenzan at times. But with that being said, I enjoyed this and felt that it had a really good energy. They all worked hard, they had a good plan and Gallows and Tenzan seemed reenergized for this outing. Kojima and Tenzan faded down the stretch, but they had enough in them to deliver the best match on the card. I feel that you get the best out of them if you keep the time closer to 10-minutes, but all four know how to work together and I liked this. Now we just need to book the division, well I would say better, but we just need to start booking the division and we may get somewhere.
Shinsuke Nakamura, Tomohiro Ishii, YOSHI-HASHI, Rocky Romero & Beretta defeated Hirooki Goto, Tomoaki Honma, Captain New Japan, Alex Shelley & Ryusuke Taguchi: This was your garden b variety 10-man NJPW tag, it had some fun moments, we got a lot of trademark stuff and the crowd liked it. These matches start to run together when you have so many tags, but it was good. I know that you'll be shocked to hear this, but Captain New Japan as pinned here. I thought he had it this time.
Kazuchika Okada & Toru Yano defeated AJ Styles & Cody Hall: This served as a preview for the King of Pro Wrestling title match between Okada and Styles. They didn't work a lot together, but when they did it was really good and I am so excited for the next chapter in this feud. They have developed an excellent chemistry and are constantly delivering high quality matches. We got a lot of Yano and Hall, and Hall had a solid night and continues to show improvement. He's still really rough overall, but he is starting to work better in regards to basic flow. Before he would have these deer in headlight moments, where he looked like he was thinking way too much, but now things seem to be coming easier for him, which is nice to see. Yano stole the win with the rollup on Hall.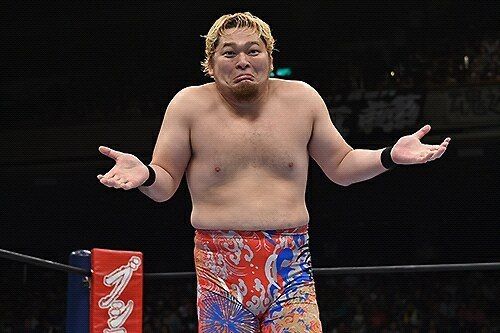 Kenny Omega defeated Champion KUSHIDA: We had a lot of Bullet Club shenanigans during the match, both early and leading to the finish. I felt that they were having a good match, and I could have let the early shenanigans go since they eventually backfired on Bullet Club, but we got them and Shelley involved down the stretch. KUSHIDA ate a gun stun and the one winged angel and was pinned to crowd Omega the new champion. The revolving door of tag, junior tag and junior titles is getting annoying as we're doing title changes just to make it appear that things are happening, but all three of these divisions suffer from poor booking. I have said it repeatedly, and unfortunately it has not been fixed. This match featured good work, held back by the Bullet Club bullshit, which annoys me to no end no matter the promotion. Also, cutting the balls off of KUSHIDA's big win was completely infuriating. I had hopes that they would build around him, instead they continue to make all kinds of moves without any real booking happening. Sydal came out post match, and it looks as if we're getting him as the new challenger to the throne.
Champion Togi Makabe defeated Kota Ibushi: In the main event of the evening, NEVER Champion Togi Makabe defeated Kota Ibushi to retain the title. Overall it was the best match on the show, and was very good but not great. Ibushi continue to feel completely stalled to me, he had the great match with Nakamura and then nothing, he won the New Japan Cup and nothing. He had a great G1 run and got this match, and nothing. He has had a chance at the IC, NEVER and WORLD titles and failed each and every time. The promotion needs to work on making more stars and the have one right here, and are still too shy to pull the trigger. Ibushi is the bridesmaid, and is still waiting on the proposal to be the bride. The match was good, the typical Makabe match; slow methodical beginning, some striking, picking up the pace by Ibushi to try and counter the power advantage Makabe has. They had some really good back and forth, some sick suplexes, and again this was a good main event, but I was hoping for more as far as the overall quality AND the result. Ishii then came out to challenge Makabe, which while the matches will be good, I have no interest in revisiting the feud. They need to take a right tune with this title, an Ibushi victory could have been the catalyst for change, with he, Makabe, Shibata, Naito, Honma and Ishii all feuding for it to mix things up.
* End scene.
* Thanks for reading.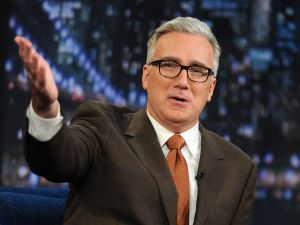 "Byyyyyyyyyyyyyyyyyyyyyye Felicia!"
7.0
The final score: review Good
The 411
This was a good, but not great show from New Japan. I felt that the wrestling was consistency good, and that there was some solid stuff to build to the show in Kobe on the 27th; but that the booking was very lacking and frustrating overall. People have been discussing it for some time, but the lack of effective booking for the Jr Tag, Jr, regular tag and even the NEVER title scene are extremely lacking. The in ring is there for sure, but we're either treading water or just not really doing anything with a sense of urgency. They also aren't really working to build those next stars, and Ibushi is a prime example of that. If he can't get some run after all of the great shit he's done this year, I have no clue what it will take for someone to rise up.
legend