Csonka's ROH Death Before Dishonor Preview
September 22, 2017 | Posted by
– Welcome back to column time with Larry. Today's column is all about tonight's ROH Death Before Dishonor PPV. The card has title matches, but also has the cool factor of hosting Minoru Suzuki's first match in the US in 25 years as he challenges for the ROH Title. Let us take a look at the card, how we got here and the usual preview style stuff. Have fun, feel free to share your thoughts and remember the only rules are "have a take, be respectful of other's opinions and don't be a dick." The card is a tricky one to pick in some aspects, but I'm here to give it a go as I attempt to book the territory.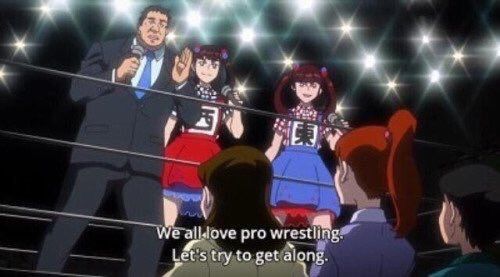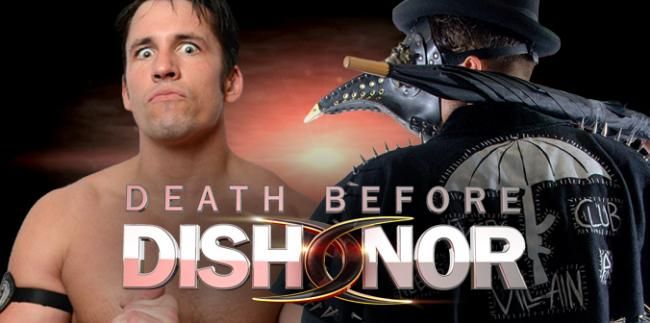 Chuck Taylor vs. Marty Scurll: This is a perfect example of Delirious looking at the PPV card, realizing that he hasn't filled it yet and scrambling to find some talented guys on the roster to make a match. Thankfully they had some talented guys available, but the way it was set up shows that almost no promotion is able to avoid a match based off of nothing but social media. I'm not even kidding, since they shot no angle to set this up, they are playing off of the "Gentleman vs. Villain" deal, announcing that, "…the actions of "The Villain" Marty Scurll have irritated Chuckie T. Through Twitter, the Kentuckian made the challenge: Gentleman versus Villain." That's it. The good news is that two talented guys are getting a PPV spot, the bad news is that with no build or story behind it, I feel that the company is putting them in a position to fail because it may be hard for fans to be invested in the match. The saving grace for the match is the fact that both guys have such huge personalities and that live crowds love them. WINNER: Marty Scurll winning makes the most sense to me, as I see Kenny King winning the TV title later in the night. Bullet Club ruined his first shit at KUSHIDA, and with Scurll being a former TV champion, sliding in as King's first feud makes the most sense.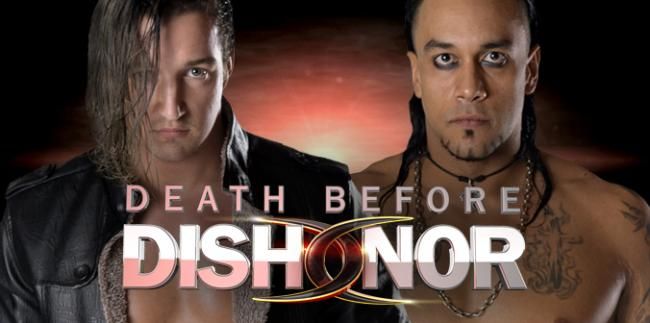 Las Vegas Street Fight: Jay White vs. Punishment Martinez: Jay White is a NJPW talent, sent to the US & ROH for his learning excursion. He's had a good run with ROH, going undefeated for several months until finally losing to Jay Briscoe. He's been kept strong and has constantly been improving, having one of the best ROH matches of 2017 at the WOTW PPV. Martinez was "just a guy" for the longest time, had a good look, but was going nowhere until he got away from the BJ Whitmer/Kevin Sullivan bullshit. He had his coming out party in Japan when he stepped up and had very good match against Hirooki Goto at the ROH/NJPW Honor Rising Night 2 event. Since then, he's been booked as a largely dominant monster, with White being the guy to have his number. This has caused Martinez to constantly attack White after matches and beating him down, in order to get a measure of revenge. With White having Martinez's number, White heading back to Japan full time soon and Martinez sticking around, I think White puts up a great fight against the monster before losing. WINNER: Punishment Martinez. Martinez should be primed for a big push coming off of the win, and at the very least, should become a fixture in the TV Title picture. The only issue I have with the match is that I wouldn't have booked a "Street Fight" on the same card as a "Last Man Standing Match," they are too similar and you run the risk of burning out the crowd for whichever match goes next.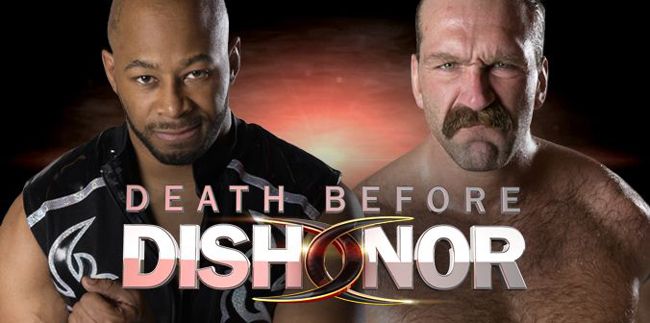 Last Man Standing Match: Jay Lethal vs. Silas Young: The Jay Lethal vs. Silas Young started before the BITW PPV, where the two met and Lethal won. But post match Young and the bruiser beat down Lethal, injuring Lethal's ribs and causing him to enter the IWGP US Title tournament injured. Lethal competed, but ended up losing and coming up short in his bid to win New Japan gold. Lethal was then out of action with rib injuries, allowing Young & The Bruiser to mock him for 40-fays about his injury. Young looks at Lethal as the ROH golden boy who has been given everything and now wants what he has. WINNER: Silas Young, it's time to pull the trigger and stop fucking around. They have repeatedly teased Young's rise up the card, but continually pull back on it and refuse to go forward with it for one reason or another. In interviews, many ROH talents put over Young as a good guy, a complete pro in the ring and someone that should get the chance to rise up the card. I'm not sure that Young's a main event guy, but at the rate that ROH loses top talent (Lethal could be one of the next to go) then they may as well try with him and take a chance.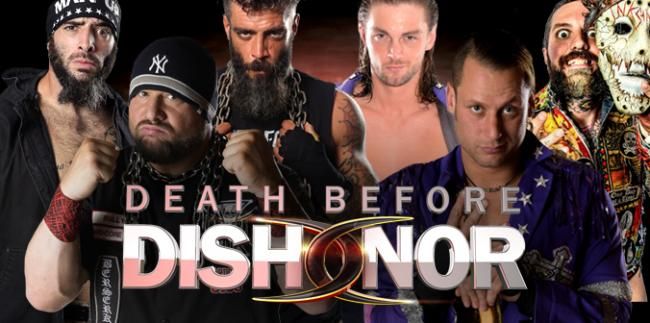 Winner Gets a Six Man Tag Title Shot: The Kingdom (Matt Taven, T.K. O'Ryan & Vinny Marseglia) vs. Mark Briscoe, Jay Briscoe & Bully Ray: This is a battle of the first two ROH trios champions; The Kingdom won the original tournament for the belts and while they tried to create some momentum for the group with that run, O'Ryan broke his leg live on PPV, doing a moonsault to the floor. With him out, "The Kingdom" lost the titles to Bully & The Briscoes. Although it really wasn't The Kingdom, as with O'Ryan out, Silas Young subbed in for him, hoping to gain a favor in the way of a future shot at the titles for he, the Bruiser and a partner that they never found. Bully & The Briscoes had a solid run with the tiles, and it was a good use of Bully Ray, keeping him in tag matches, not overexposing him and also giving the new belts a boot by having guys with name value holding them and treating them as important. The cracks have been forming for too long between Bully & The Briscoes, and I don't see it getting better before or during this match. Bully has been way too calm in keeping the peace, which will backfire here allowing the Kingdom to pick up the win and try to regain the titles they "as a group" never technically lost. WINNERS: The Kingdom. I think the match will be used to continue the issues with Jay Briscoe becoming unhinged, and the brothers finally having enough of "the big homie," turning on him and kicking his ass. It will also give the Kingdom a boost, picking up a win before losing to Bullet Club in what should be a good match.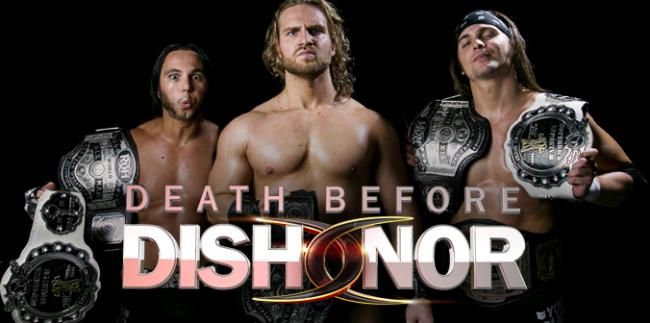 Six Man Tag Team Title Match: Champions Adam Page & The Young Bucks vs. Winners of The Kingdom vs. Bully & The Briscoes: This is where things get a little tricky, because I have to guess who the opponents will be, and I could be very wrong. I am picking The Kingdom, they need the win over Bully & The Briscoes more and on top of that, the group desperately needs a good match. Putting them in with the Bucks should do that. If things play out, I see The Kingdom having a good match but eventually losing, possibly due to Jay Briscoe getting involved looking for revenge, and allowing he and Mark to feud in tag matches with The Kingdom as both move on to look for tag team gold. WINNERS: Champions Adam Page & The Young Bucks, but I think it takes a toll on them heading into their tag title defense…
BUT OF COURSE…
PICKING THE TRIOS AND TAG TITLE MATCH IS EVEN HARDER BECAUSE I DON'T HAVE THE ANSWER TO ONE IMPORTANT QUESTION…
WHERE
IS
HANGMAN?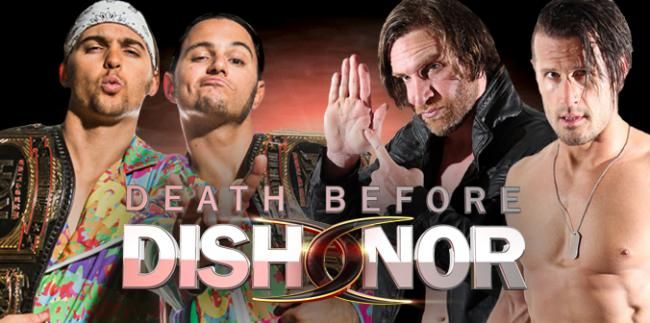 Tag Team Title Match: Champions The Young Bucks vs. the Motor City Machine Guns: Again, things get tricky here as I am thinking that the trio title match will take place before this match takes place. The Machine Guns have had a good overall run since their reunion in ROH, but injury issues have held them back, They've teased the duo winning the titles a few times, but being cut off from that goal due to others getting involved. I think that this may be the time for them, likely fighting a tired set of champions and finally overcoming the odds to pick up the titles. WINNERS: The Motor City Machine Guns should pick up the win, allowing the Bucks to be away a bit more for Japan shows, but also keeping some shine on the trios titles. The tag title scene should then include the Kingdom, the Machine Guns, the Briscoes, the Addiction and Machine Guns pals Search and Destroy.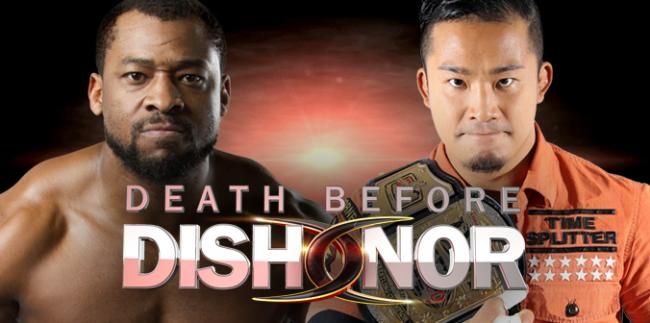 ROH TV Title Match: Champion KUSHIDA vs. Kenny King: With the fall and disbanding of the Rebellion, Kenny King has received new life as a babyface singles competitor. He earned a shot at KUSHIDA's TV Title, but had that ruined by the Bullet Club. The story here is King looking to finally succeed as a singles performer and win gold as ROH looks to make him a viable singles star. KUSHIDA has had a great 2017, adding a 130+ day ROH TV title run to that year. But with him not being full-time with ROH, this finally feels like the time to change things up and give King the big win in the process. If Kenny King can't have a great match against KUSHIDA, then I have doubts about him succeeding as a top singles guy. WINNER: Kenny King. If all goes well, this should be the coronation of the King so to speak, who I see feuding with Marty Scurll and possibly Punishment Martinez.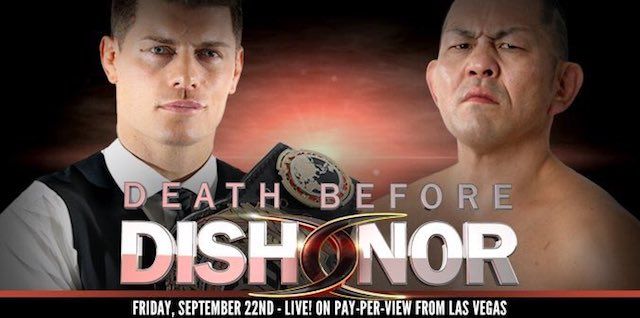 ROH Title Match: Champion Cody vs. Minoru Suzuki: This is a difficult one to break done on some levels, but I think we all know the outcome here. The good news is that unless Smith and Archer make surprise appearances, it looks like we'll be Suzuki-gun bullshit free here. But of course Bullet Club is in the building, so Suzuki could in fact be invited to a superkick party. Both guys are coming off of very bad big matches, Cody at the ROH WOTW UK iPPV and Suzuki at NJPW Destruction in Fukushima. Cody simply worked one of the worst main event matches I have seen in some time, the match had a horrible layout, too much stalling, the bumps into the announcers, more stalling and then the added joys of the ref bumps to just kill this. The layout was so poor that down the stretch, the crowd just couldn't be bothered to give a shit to react to the near fall. Suzuki's match was a different kind of bad match universally shit on as the worst of NJPW with all of the ref bumps, bullshit interference and such. Jado & Gedo took what could have been a great match between Suzuki & Elgin and just took a runny shit all over it. Cody works hard, but I don't see him as "the guy," even at the ROH level. Nothing he does says champion to me, he's largely disappointed in big matches and I just don't see him wanting to play Suzuki's game and work his style. I keep hearing about how popular he is, but he wasn't going anywhere until he joined up with the Young Bucks and got on their Youtube show. Plus without the drama of a potential title change here I don't see much to be excited about unless Suzuki shoots on him and rips off of Cody's legs. WINNER: Cody's reign continues…
– End scene.
– Thanks for reading.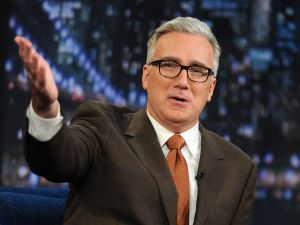 "Byyyyyyyyyyyyyyyyyyyyyye Felicia!"
Make sure to join 411 tonight at 8:45PM ET for our live ROH Death Before Dishonor coverage!