Csonka's ROH Global Wars 2018 – Lewiston Preview
November 7, 2018 | Posted by
WELCOME back to column time with Larry! Today, I am going to discuss and preview the Global Wars 2018 – Lewiston event. The show will see the stars of ROH & NJPW competing and feature Jay Lethal, Chris Sabin, KUSHIDA, & Jonathan Gresham vs. EVIL, SANADA, BUSHI, & Tetsuya Naito and more. Today, I will give my predictions, and break down the show match by match. Feel free to make your picks in the comment section. Thanks for reading! It's wrestling, we love it and will disagree. The only rules are to "have a take, be respectful, and don't be a dick." Thanks for reading.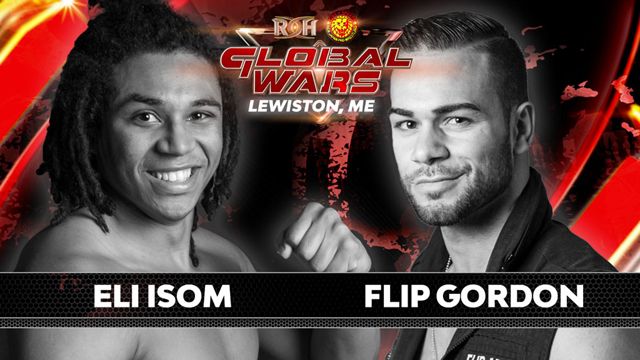 Flip Gordon vs. Eli Isom: This should be a fun little match, Flip Gordon has been a fun story to watch in 2018, and hopefully when he's done with the bully angle he can really move onward and up as he has an ROH Title in his pocket he won on the Jericho cruise. Eli Isom is the new dojo kid that's been getting some shine on TV, and has honestly shown some good potential so far. This feels like a match where Isom will get some shine and look good, but Gordon should win, unless Bully gets involved. WINNER: Flip Gordon
Jeff Cobb vs. Cheeseburger: Wholesome wrestle boy Jeff Cobb is the current, reigning, and defending ROH TV champion and all around bad ass, while Cheeseburger is the loveable underdog character in ROH. While some don't like him, Cheeseburger works hard, always gets a crowd behind him, and also always makes his opponent look great with tremendous selling and allowing himself to be thrown all around the ring. And that's what will happen here, it will be a relatively light night for Cobb, as while Cheeseburger will get his hope spots and near falls, it will only be a glimmer of hope that Cobb will stomp out before sending Cheeseburger on a tour of the islands. WINNER: Jeff Cobb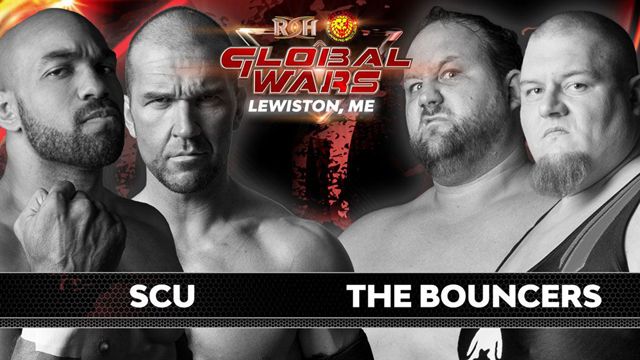 SCU vs. The Bouncers: SCU are the current, reigning, and defending ROH tag team champions, and they drew the short straw here and got stuck with the Bouncers. The Bruiser can be quite fun and even a good performer when motivated, but I really have no time for Milonas, I'm sure he's a nice guy, but I just don't find him to be all that good, and I feel he drags many matches down. The champions should pickup the win after overcoming the size disadvantage. WINNER: SCU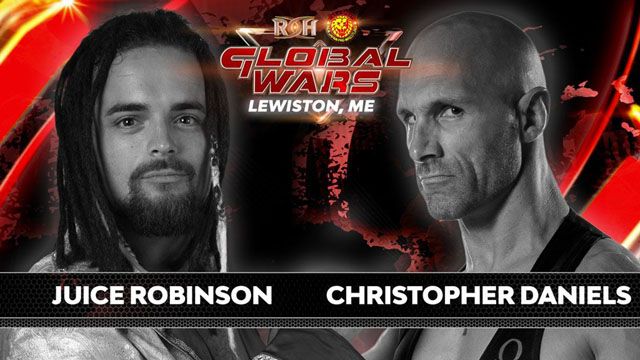 Juice Robinson vs. Christopher Daniels: This is a really fun match on paper, Juice Robinson has had a great 2018 overall, and Daniels is still a skilled and smart worker who can deliver. Juice will likely be over big like he is everywhere else, and that will make for a great atmosphere. While Juice has had some hard times in terms of wins and losses as of late, I think he picks up the win here. WINNER: Juice Robinson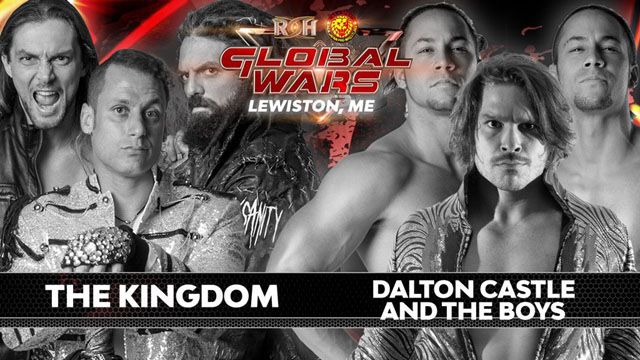 The Kingdom vs. Dalton Castle & The Boys: Matt Taven claims to be the real world champion since Dalton Castle "refused" to defend against him while injured. Taven is also on a collision course with Jay Lethal at Final Battle where he can win the real gold. But on his way there, he first, he and his Kingdom pals have to deal with the man he feels he should have taken the title from, former ROH champion Dalton Castle & his Boys. The Boys are a fun ct and work hard, but have never, ever been presented as any kind of serious act or threat; they're just the Boys. The Kingdom works hard and has worked hard on the Honor Club specials, Castle will be looking to impress as he gets back in action and the Boys will bump like wild and fly around. This will likely be good and fun, with the Kingdom winning. WINNER: The Kingdom
The Briscoes vs. Cody & Adam Page: The Briscoes are the greatest team in ROH history and are looking to get back into the title picture after losing the titles to SCU. Cody & Adam Page are good friends and work well together. Page has had a great 2018, and Cody really thrives in these multi-man matches where he isn't the focus and can show what he can do. With that being the case and the Briscoes coming in extra motivated, I anticipate a fun and action filled match, with Cody & page putting up a good fight before falling to the former champions. WINNER: The Briscoes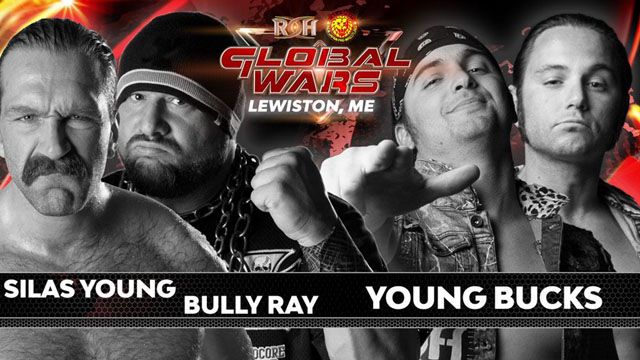 Bully Ray & Silas Young vs. The Young Bucks: The Young Bucks often steal the show on these Honor Club specials, but unless they have some magic I haven't seen over the years, I do not think that this one will steal the show. Silas Young is good, the Bucks are great, but Bully does the bare minimum as people wax poetic that he gets "super heel heat." I don't subscribe to this, yes he gets heat because he knows the audience and pushes the right buttons, it's good and effective, but he's been doping the same thing for so long that it comes off as repetitive, and no one has gotten over. I'll be really glad when his run is over and we can start focusing on the core roster and really building some new names, which they desperately need to do. Hopefully this ends up a good match, and the Bucks should really win. WINNERS: The Young Bucks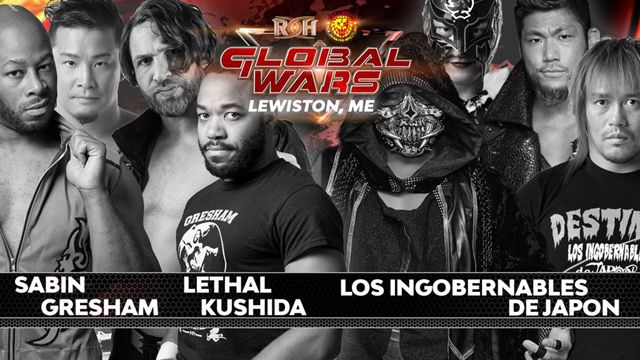 Jay Lethal, Chris Sabin, KUSHIDA, & Jonathan Gresham vs. EVIL, SANADA, BUSHI, & Tetsuya Naito: On paper this is a hell of a main event, with start power and great wrestlers. The match has potential for sure, but I do like to caution fans that you may not want to get too overly excited in terms of this being an amazing match as often time, the Los Ingobernables de Japon crew comes to the US and mostly plays the hits, Naito wears a hoodie, and the matches can lack. But if LIJ are on and want to deliver, this could be really great. Lethal has been busting his ass as champion and delivering. KUSHIDA is one of the best on the world, Sabin feels rejuvenated following his BOSJ run and works exceptionally well with KUSHIDA, and Gresham is amazing and can work with anyone. At the very least this should be good, but if LIJ is in the mood, it could be great. WINNERS: EVIL, SANADA, BUSHI, & Tetsuya Naito
JOIN 411 FOR LIVE COVERAGE OF THE SHOW TONIGHT
– End Scene.
– Thanks for reading.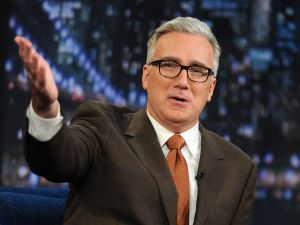 "Byyyyyyyyyyyyyyyyyyyyyye Felicia!"