Csonka's WWE Backlash 2018 Takeaways
May 8, 2018 | Posted by
Welcome back to column time with Larry! Today I'd like to talk about the WWE Backlash 2018 PPV. You can read my review of the show here. I have a few takeaways from the show I'd like to discuss, especially after re-watching the event, so feel free to share yours. Thanks for reading, and remember, it's wrestling, we love it and will disagree. The only rules are "have a take, be respectful, and don't be a dick."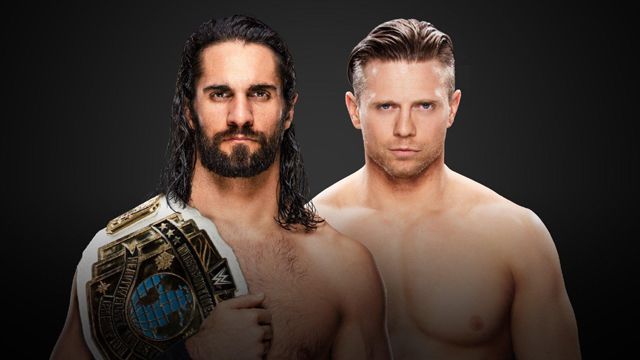 WWE Intercontinental Championship Match: The Miz vs. Champion Seth Rollins:
There's no doubt that this was not only the best thing on the entire Backlash PPV, but that it was also an absolutely great opening match that's spawned the same bullshit narratives. And that is some version of this: the match was great, because it was the Seth Rollins show and he carried the Miz. This shit honestly bothers me to no end. But apparently, you aren't allowed to compliment the Miz, unless it's a backhanded one. He was in one of the best matches at Mania, but to some, it was only because of Miz & Balor. He was in the best match at the GRR event, but to some, it was only because of Joe, Miz & Balor. He has the best match with ease at Backlash, but to some, it's a Rollins carry job. Is there not a pattern here? Did Miz not deliver in three big matches? Did he not play his role well? But after backlash al I heard were excuses against him: it was the opener, they had the advantage of a hot crowd, they had a better match layout, and so on and so forth. Do I think that Rollins is a superior in-ring performer compared to the Miz? Yes. Do I think that Miz is good and has historically stepped up in big matches? Yes. I just can't believe that in the only redeemable thing that happened on this PPV that some have decided to use it as some sort of smear campaign on the Miz. It was a great match and performance from both guys, and well worth the re-watch.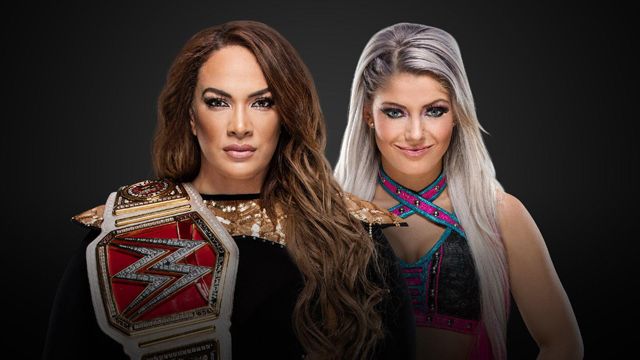 RAW Women's Championship Match: Alexa Bliss vs. Champion Nia Jax: And now we work our way into the not great stuff. At this point I have to ask, can we stop pretending that Nia Jax is good or improving? She had her Mania moment; she got over with it, and then delivered a completely uninspired performance in a match with a poor layout. I am sure she's a nice person, but Jax is slow, sloppy, and simply not very good at all. Hell, I dare say if she was anyone else (as in not related to the Rock) that she would have been gone a long time ago. The layout of the match was poor, with Bliss getting way too much control, and Jax conning to not know how to use her size well at all. Her work isn't good, she has no special presence in the ring, and her completely contrived post-match promo turned the crowd against her. She's not good, she's only special due to who her relative is, and has gotten worse since her best outings were in NXT with Bayley & Asuka. If you want a larger woman who can embrace the crowd and properly use her size, sign Piper Niven ASAP. If you want a larger women to be a real monster who can work and use her size, as well as come off as a believable monster, take another look at Jazzy Gabert. Both are way better options compared to Jax. I'm done with her.
US Title Match: Champion Jeff Hardy vs. Randy Orton: I have something I want to share, it's ok to think that Randy Orton is a perfectly fine and boring performer. He and Hardy had a perfectly solid, 9PM Smackdown match and nothing more. It had none of the intensity of Rollins vs. Miz, and Orton's "methodical" offense is becoming a complete chore to watch. Technically sound is all well and good, but this Randy Orton is "one of the best on the roster & in the business" talk is complete bullshit. He could disappear and I wouldn't miss him at all.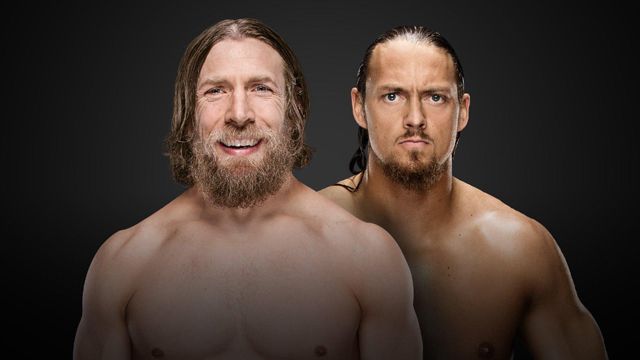 Daniel Bryan vs. Big Cass: Daniel Bryan vs. Big Cass was another fine, but forgettable Smackdown match. It really didn't need to be on PPV, as it came off as a complete TV angle. Bryan won, which was the right call because Cass shouldn't be beating him at this point. Cass is still extremely rough as a singles performer and still isn't ready for PPV matches. I fully get that by working with Bryan that he can learn and get better, but continuing the feud has completely downgraded Bryan into "just another guy" territory, taking away any special feeling he had when he returned.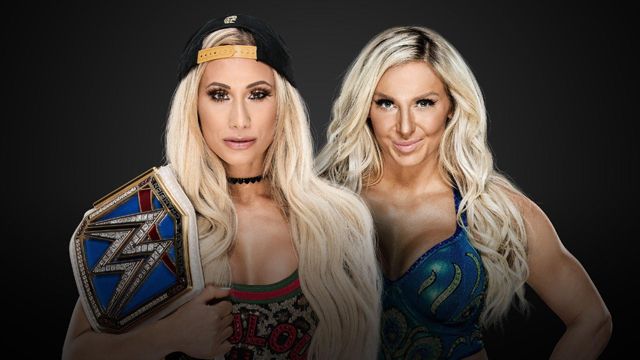 Smackdown Women's Championship Match: Charlotte Flair vs. Champion Carmella: You know, the funny thing is that the same people that tell me Rollins is great and can carry people (and Rollins is great) tell me the same think about Charlotte. I like Charlotte, I think she has a ton of potential, but what the fuck happened here? She and Carmella had a boring and really bad match at Backlash. They did nothing, Charlotte sold a lot, Carmella yelled, and worked rest holds. There was absolutely nothing to this, it was 10-minutes of nothing, and Charlotte was far from great here. Sure the layout didn't help, and Carmella was awfully bad here as well, but if Charlotte was the greatest and "easily the best" in the division, this should have been much better. It wasn't, this was a failure. Also, I love the women and want them to succeed. I have been supporting them for a long time, but some people need to stop with this false narrative after every PPV that "the women stole the show again." I know that this show was bad but they didn't come anywhere close to Miz & Rollins.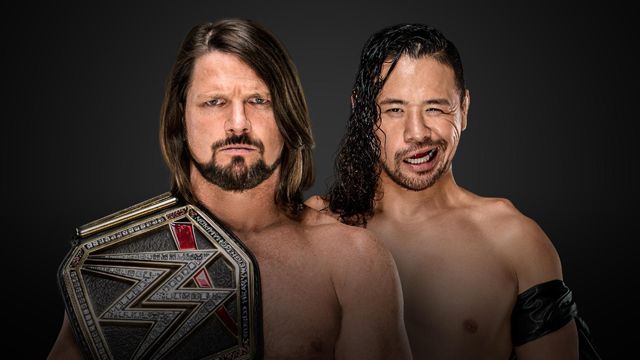 WWE Championship NO DQ Match: Champion AJ Styles vs. Shinsuke Nakamura: Disappointment is the best way to breakdown the AJ Styles vs. Shinsuke Nakamura in-ring feud. The match was "good" and it felt as if were going to get something worthwhile, but we didn't. The match was enjoyable, played off of the feud well, and then we got another non-finish. That's two in a row, and really makes it feel as if they have no clue how they want to finish or continue the feud. The finish did nothing to make me want to see another match between the two, the match didn't either; I have been completely disappointed by the feud, even if I love the Nakamura heel turn.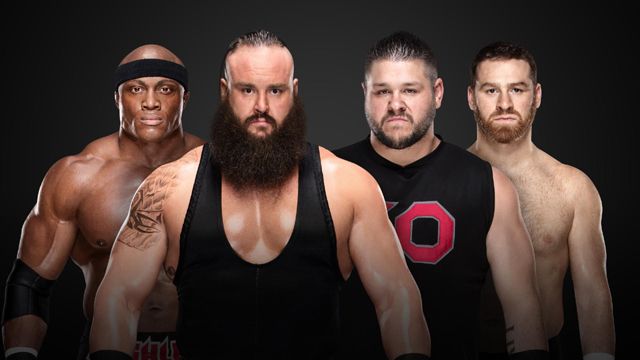 Bobby Lashley and Braun Strowman vs. Kevin Owens and Sami Zayn: This felt like a complete house show match, with none of the fun, energy, or crowd reactions of their recent Raw interactions. The entire thing did no one any favors; Kevin & Sami are jokes, Lashley is already just another guy, and the crowd wasn't even into Braun's hot tag or signature stuff like they were on the superior Raw outings. If the goal of this match was to avoid getting anyone over, they succeeded.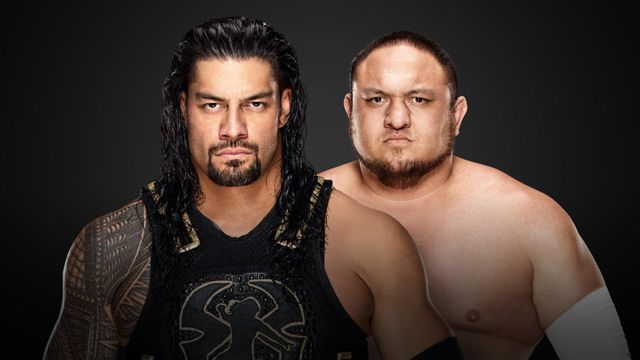 Samoa Joe vs. Roman Reigns: And here we are, the latest failed Roman Reigns main event. I don't even know what to say anymore. The push isn't working no matter how many times or ways they try it, the fans don't want it, and it's hurting the shows. I'll give them credit, they started off very well with the pre-match attack by Joe, and then they threw it all away. They then completely killed any and all momentum, having Joe ground the action and lay on Reigns for minutes upon minutes. This continually happened, Joe would have control, reigns would fire up, and then they'd kill momentum again and they lost the crowd, who became bored and entertained themselves with various chants, like "beat the traffic & this is boring." The layout was horrendous. But you see, this was all a set up for Reigns to overcome the odds of a 15-minute ass kicking, only to win again. They again positioned Reigns as the never say die babyface that can make the superhero comeback, but nobody has time for that shit.
I have no idea what the fuck you do with Roman, he's Vince's boy, he's "always there," but he's not interesting, not sympathetic, and has again failed to deliver, even though "he's the guy" and allegedly a great worker. For a company like WWE, with such an outstanding roster of talent on the screen and backstage, Backlash felt like an embarrassing effort outside of Miz vs. Rollins… and that was with both brands working the show.
– End Scene.
– Thanks for reading.