Csonka's WWE Raw Review 3.18.19
March 18, 2019 | Posted by
Csonka's WWE Raw Review 3.18.19
Csonka's WWE Raw Review 3.18.19
OFFICIAL RESULTS
– Finn Balor & Braun Strowman defeated Lashley & Lio Rush @ 7:25 via pin [***]
– Elias defeated No Way Jose @ 4:10 via pin [*½]
– Kurt Angle defeated Chad Gable @ 12:20 via submission [**½]
– Natalya vs. Sasha Banks went to a no contest @ 2:50 [NR]
– Ricochet defeated Jinder Mahal @ 6:36 via pin [*¾]
– Raw Women's Title Match: Champion Ronda Rousey defeated Dana Brooke @ 0:25 via submission [NR]
– Apollo Crews defeated Baron Corbin @ 4:22 via pin [*½]
– Drew McIntyre defeated Seth Rollins @ 14:10 via pin [***½]
---
– Follow all of my reviews at this link.
Brock Hops While Paul Talks: Paul does his usual intro, but is interrupted as the crowd is not pleased to see them and chant burn it down. He says that Rollins wanted Brock here tonight, thinking he's a bad man. Rollins thinks Brock has a problem with guys like himself, but he's a fool. Brock beat Styles, Bryan, and Balor. Rollins has to face Drew tonight, the same man that took out Reigns and Ambrose. What is Rollins thinking? Drew arrives and says it's refreshing to get the respect he deserves. He tells Brock to find a new opponent for Mania, as he'll take Rollins out tonight. Rollins arrives and attacks with a chair from behind. He beats the shit out of Drew, and chases off Brock. This was a good opening segment with a red hot crowd.
Finn Balor & Braun Strowman vs. Lashley & Lio Rush: Lashley and Braun begin. They lock up and Braun shoves Lashley down and follows with a shoulder tackle. Lashley powders, rolls back in and gets run over again. Balor tags in and double teams follow. Lashley cuts him off and knocks him to the floor. Back in and Lashley follows with rights, tags in Lio and he trades with Balor. Lashley back in and cuts off the tag, grounding things. The flatliner follows for 2. Lio chokes him out, but Balor fights back with a dropkick. Lashley tags back in, and immediately grounds the action. Balor escapes, but Lashley stops the tag again. Lashley charges and posts himself. Balor cuts off Lio and tags in Braun. Braun runs wild on Lio, tossing him around with ease. Lashley makes the save with a spear, it breaks down and Lio hits the frog splash for 2. Lashley takes out Balor, Braun then takes him out and chokeslams Lio. Lashley bails and Braun hits the powerslam for the win. Finn Balor & Braun Strowman defeated Lashley & Lio Rush @ 7:25 via pin [***] This was a good match with good energy and a hot crowd.
– Rousey arrives and is informed that extra security has been hired for tonight.
A moment of Bliss: Elias is her guest. Bliss hypes herself as the host of WrestleMania and praises the card. Elias arrives and jams on his way out. Bliss flirts with him and promises that this is a safe place. Elias announces that he's the headlining musical act at Mania. He's motivated to thrive in the moment and then mocks the Bears. Elias says on that night, if anyone dares to interrupt him… No Way Jose's music hits and the conga line and Heavy Machinery dance out. Bliss is not happy that they came out early. Jose unmasks and attacks Elias. That was certainly a segment, a complete filler segment.
Elias vs. No Way Jose: JIP as Jose hits the airplane spin and splash for 2. Jose follows with rights, and then arm drags, grounding the action. Elias fights back with rights and knee strikes, and then chokes out Jose in the ropes. Jose fires back with clotheslines and a neck breaker. He heads up top and the high cross misses and Elias follows with a clothesline. They trade, but Elias hits a slam and knee drop. Elias up top and hits the elbow drop. Drift away finishes it. Elias defeated No Way Jose @ 4:10 via pin [*½] This wasn't bad, just really bland and had no heat to it at all.
Kurt Angle's WrestleMania Reveal: He'll be wrestling tonight, and hypes his farewell match at Mania. He's allowed to pick his opponent, and while there are a lot he'd love to face, there's only one he wants to beat, Baron Corbin. He wants to make him tap at Mania. Well that's a choice, the least interesting choice possible, but a choice. In storyline it makes sense, but Corbin isn't any good, I was hoping Angle would get someone he'd have a chance to have a really good last match with.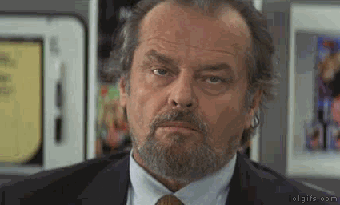 Kurt Angle vs. Chad Gable: They shake hands and here we go. They lock up, Gable hits shoulder tackles and they work into a stand off. Gable grounds things, Angle fights to his feet and hits a shoulder tackle. The overhead belly-to-belly follows, and Gable powders. Back in and Gable attacks the arm, grounding things. Angle battles back, but misses a charge and spills to the floor. Back in and Gable dropkicks the knee. He starts focusing on the knee, and then covers for 2. Angle fights out and dumps Gable. Post break and gable is back in and runs into clotheslines. The backdrop follows, Angle gets the ankle lock but Gable cradles him for 2. Angle hits a German, but Gable counters into an ankle lock. Angle counters out but Gable hits the DDT for 2. Gable up top and the moonsault misses. Angle gets the ankle lock, Gable fights, but has to tap. Kurt Angle defeated Chad Gable @ 12:20 via submission [**½] This was a solid, but fun match. I really wish we could have seen this with an Angle that could still go.
– Baron Corbin arrives and says he can't wait to humble and embarrass Angle in his last match.
– Baron Corbin agrees to face Apollo Crews tonight.
– Champions Sasha Banks & Bayley are asked about ducking the IIconics. They say that they are appearing on Smackdown tomorrow night. Natalya arrives and she's joined by Beth Phoenix. Beth says she respects the champions, and what they've done for the titles so far. She and Natalya never got that chance. Beth was fine doing commentary until Nia & Tamina tried to ruin things. They awoke a dragon with their actions, and she and Natalya still have a dream of being champions together, and they want a shot at the titles at Mania. Bayley says it would be great but asks Beth if she needs more time to prepare. Natalya puts over Beth and says Beth isn't afraid. Banks takes issue with Natalya's attitude and says Natalya is riding Beth's coat tails to get a Mania match. They brawl and we go to commercial.
Natalya vs. Sasha Banks: Thy continue they brawl as the match starts, with Natalya taking early control and covering for 2. Banks escapes the abdominal stretch, hits charging knees but then walks into the rolling lariat. Fucking Nia Jax arrives. She talks shit to Beth during the match. Tamina then attacks Beth and Banks. Nia says they'll see them at Mania; I fucking hope not. Natalya vs. Sasha Banks went to a no contest @ 2:50 [NR] I was into the whole Beth & Natalya vs. Sasha & Bayley build, and then lost all interest when Nia & Tamina arrived, they are absolutely horrible. This company does a great job of getting you excited for some things and then absolutely ruin it.
– Mojo yells at himself in front of a mirror.
Ricochet vs. Jinder Mahal: They work into some back and forth, Ricochet hits an enziguri and follow with a missile dropkick. Ricochet follows with strikes and kicks until the Singhs distract him, allowing Mahal to take the heat. Mahal grounds things, as things grind to a halt. Mahal yells a lot, whips Ricochet to the buckles, but Ricochet fires back and starts to make a comeback. The springboard uppercut follows and that gets 2. Mahal powders and Ricochet hits the Sasuke special. Back in and the 630 finishes it. Ricochet defeated Jinder Mahal @ 6:36 via pin [*¾] It takes a lot to make a Ricochet match boring, but Mahal did it.
– Rollins says tonight's match is for Dean & Roman.
– Dana Brooke says it's the road to Mania and dreams may come true tonight.
Champion Ronda Rousey vs. Dana Brooke: Dana slaps Rousey but eats knee strikes. The arm bar follows and Dana taps. Rousey hangs on and refs have to break it up. Champion Ronda Rousey defeated Dana Brooke @ 0:25 via submission [NR] It was exactly what it needed to be.
– Post match, Rousey lays out security.
Baron Corbin vs. Apollo Crews: They work into some back and forth with Corbin hitting a shoulder tackle and then running into a dropkick. Crews follows with a plancha, but back in, Corbin cuts him off. He follows with strikes, and then grounds things. Crews fights back, but runs into deep six for 2. Corbin slowly follows with strikes, but Crews counters end of days into a cradle and wins. Apollo Crews defeated Baron Corbin @ 4:22 via pin [*½] This wasn't good, it felt lethargic, and Corbin losing felt off since he has the big Mania match with Angle.
– Batista is here via satellite to discuss his issues with HHH. Batista says he doesn't like HHH, and has wanted to come back for one last match with him. Batista then says that it goes back way before Evolution, HHH only groomed him to be his muscle and to use him like a meat had to protect him. HHH held him down and underestimated him. Cole asks Batista about quitting and Batista blames HHH for that. HHH was jealous of him, and didn't think he was a star. Now he's a movie star and he's in control and did it without HHH. Batista says HHH has everyone fooled and is a jealous control freak. He hopes Vince wakes up and fires HHH, and at Mania, he will end HHH's in ring career.
– They recap the issues between Braun & the SNL goofs. Braun says that he doesn't care what the SNL idiots have to say. Braun plans to enter the Andre battle royal, but Alexa Bliss arrives and wants to make peace in the situation. She asks for a week to fix it and Braun agrees.
– McIntyre says actions speak louder than words, and we get video of him killing Roman last week. The big dog was back, but he knows that Reigns wasn't the same guy and thanks to him, the Shield is done. This is his yard now. McIntyre then tells "Joe" that if he wants to be a hero so bad, then he challenges him to a fight at Mania. Look at your wife and kids, and say no for them. If you fight me, all bets are off. I will hurt & destroy you. Rollins arrives on screen and says shit like that is why he attacked McIntyre earlier tonight. That was for his brothers, but this is for him.
Seth Rollins vs. Drew McIntyre: Rollins charges the ring and they brawl on the ramp. Back from commercial and we're JIP with McIntyre grounding the action. He follows with a back elbow, but Rollins fights to his feet and runs into a suplex. McIntyre follows with another for 2. McIntyre grounds things again, but Rollins fires up and they fight to the floor. McIntyre sidesteps the moonsault and Rollins crashes and burns. Post break, and McIntyre covers for 2. McIntyre follows with chops and an overhead toss. Rollins counters the powerbomb into a RANA. McIntyre then counters the suicide dive and slams Rollins to the barricade. McIntyre grabs a chair and Rollins superkicks it into his face. Rollins follows with suicide dives, sling blade and a superkick for 2. McIntyre fights of the powerbomb, and hits the reverse Alabama slam for 2. McIntyre takes him up top, follows but Rollins slides out and heads back up. McIntyre head butts him to the mat but Rollins pops up with the superplex and then does the deal with the falcon arrow for a great near fall. Brock's music hits and he arrives to distract Rollins; claymore by McIntyre and he pins Rollins. Drew McIntyre defeated Seth Rollins @ 14:10 via pin [***½] This was a very good match, despite the shit finish and poor decision to have Rollins lose.
– End scene.
– Thanks for reading.
The 411 on Wrestling Podcast returns to the 411 Podcasting Network for episode 4. On today's show, 411's Larry Csonka is joined by long time podcasting partner Steven Cook Jr III. On the show, the guys discuss Kurt Angle & Kofi Kingston's road to WrestleMania, NXT talents getting to work in EVOLVE & other places, Harlem Heat going into the WWE Hall of Fame, and close out discussing the excitement for WrestleMania weekend. The show is approximately 60 minutes long.
Intro
Kurt Angle – 3:30
Kofi Kingston – 8:22
NXT Talents Working Evolve & Other Places – 16:40
Harlem Heat & The WWE Hall of Fame – 29:45
WrestleMania Weekend Excitement – 38:10
You can subscribe and listen to the 411 on Wrestling Podcast via the
above player on Transistor, or on the following platforms:
5.2
The final score: review Not So Good
The 411
This week's Raw felt like a really long three hours, with some Mania build, but not a lot landing in terms of overall quality, especially the wrestling, which was really weak overall this week. I thought we started off well, but then largely fell off into mediocrity. The good stuff was the opening promo and first match, Ronda killing Dana, Batista's promo, McIntyre's pre-main event promo, & Rollins vs. McIntyre.
legend