Csonka's WWE Smackdown Review 6.27.17
June 27, 2017 | Posted by
Csonka's WWE Smackdown Review 6.27.17
Csonka's WWE Smackdown Review 6.27.17
OFFICIAL RESULTS
– Non-Title Match: Champions The Usos defeated The Hype Bros @ 5:50 via pin [**½]
– Smackdown Women's Title Match: Champion Naomi defeated Lana @ 1:09 via pin [NR]
– Baron Corbin defeated Sami Zayn @ 8:20 via pin [***]
– Smackdown Women's MITB Match: Carmella @ 24:32 [***]
---
Daniel Bryan Talks: Bryan is out to a great ovation, and hypes the two women's matches taking place tonight. Carmella arrives and says that Bryan claims that this is the land of opportunity, but it's more about injustice. She won MITB fair and square and Bryan unjustly stripped her of the MITB briefcase; the match is no DQ and she was the first woman to get the MITB briefcase. She's making all of the right points, noting past interference, but they are unfortunately the same points she made last week, doing it in the same shrieking fashion she did last week. I appreciate the fire from her, but why have her basically cut the same promo. Bryan defends his decision, because no one ever climbed and handed the case to someone. The crowd is on Bryan's side. Ellsworth then runs his mouth and runs down the crowd, calling them the real villains. He used to look up to Bryan, but now he doesn't see a man, he sees a gutless, spineless coward that has no grapefruits to cut it in the ring and made up an injury. Bryan laughs him off and says he should fire him, but tonight it's not about him, instead it's about the real superstars. Bryan won't ban him from ringside tonight, instead he is banning him from the entire arena and has security come to get him as Carmella begs him not to do it. Security forcefully removes Ellsworth. He tries to run away. Bryan wishes Carmella luck. Despite the repetition by Carmella, which is on the writers, this was a good segment with a hot an invested crowd.
Non-Title Match (If The Hype Bros Win They Get a Tag Title Shot): Champions The Usos vs. The Hype Bros: Ryder into begin, he hits arm drags and a flapjack, covering for 2. Mojo tags in, they work some double teams and then Mojo no sells some chops and hits a shoulder bock and tags in Ryder and tosses him to the floor onto the Usos. The Usos cut off Ryder as we head to a screen in screen commercial break. The Usos take the heat on Ryder, working quick tags and grounding Ryder. Ryder slowly fights back, tags in Mojo and he runs wild with shoulder blocks and a slam, covering for 2. Ryder gets tossed to the floor and Mojo scores with the pounce. Ryder in and works over an Uso, missing the broski boot as we go full screen, big splash to Ryder and the Usos win. Champions The Usos defeated The Hype Bros @ 5:50 via pin [**½] This was a perfectly solid and fun match, used to keep the Usos strong and set up the next tag title match while selling the importance of the screen in screen commercial gimmick. They also held off on the expected heel turn from one of the Hype Bros, which is interesting.
– New Day arrives and challenges the Usos to a match at Battleground. The Usos say they don't deserve a shot since they already took care of them. They will take a pass as whooping that as tonight, but at Battleground, they accept. Kofi says that the Usos are getting moody, and calls them booty. I'm not a big fan of New Day essentially booking themselves in a rematch, when the Hype Bros lost a shot that they legit earned months ago because reasons.
– Free agent John Cena returns next week on Smackdown.
– We get a new installment of Fashion Vice. Fandango & Breeze interrogate the Ascension, who deny doing anything wrong. Fandango tries to bribe them with Eddie Money tickets. Konnor wanted to accept, Breeze arrives, offering iced tea and a cheese platter. Fandango realize s they were both playing good cop and during the interrogation their office was trashed again. The Ascension enjoys the cheese plate and sneakily take the Eddie Money tickets.
#SDLive pic.twitter.com/PzaOGwTTp6

— Italo Santana (@BulletClubItal) June 28, 2017
Smackdown Women's Title Match: Champion Naomi vs. Lana: Lana with the sneak attack during the introductions, she hits the hammerlock spinebuster and Naomi kicks out at 2. Naomi fires back with a head kick and hits the split legged moonsault and wins. Champion Naomi defeated Lana @ 1:09 via pin [NR] Naomi survived the sneak attack and Lana's finish to retain, likely building up some credibility before she gets cashed in on. And while short, it was clean and well done.
– Becky discusses tonight's MITB. She was inches away from winning when Ellsworth got involved, and tonight she now gets a fair chance and will win tonight.
– Aiden English is alive and is here to sing. Randy Orton is alive, likely assuming that English is somehow related to Mahal and figuring he'd save himself a trip to India. After the commercial break, Orton is alone. During the break, Orton told English to leave; he refused, so Orton hit an RKO. Orton won't leave until he gets what he wants. Orton tore into Mahal last week and we get some footage. Orton wants a rematch for the WWE Title, he says he deserves a rematch, because if he doesn't get one, he will beat down Mahal in the locker room, in the parking lot and in the airport. So he "deserves" a title shot because he will commit assault and battery? Better than burring down someone's house I suppose. He looks to go to the back and Shane McMahon decides to show up for work and makes his way to the ring. Shane says we can't have this kind of shit on Smackdown, Orton says go ahead and fire him because he will buy tickets and show up at shows to attack Mahal. Shane says that Mahal & The Singhs crossed the line, similar to what Orton has done himself in the past. Shane says he understands and will give him a rematch, at Battleground for the WWE title in a match that Mahal will choose. Jinder Mahal then arrives, runs down Orton and how Smackdown is run. While he feels Orton doesn't deserve a title shot, he will defend the title and says that the match will be one that his hero the Great Khali created, the returning Punjabi prison match. As I said at MITB, I am all in for the return of the match.
You have to escape not one, but TWO dangerous structures in a #PunjabiPrison match! #SDLive pic.twitter.com/KI6pbvj1Ij

— WWE (@WWE) June 28, 2017
– Styles complains about the Owens Open Challenge to Bryan. Owns arrives and says that the challenge are for people he hasn't beaten, and he already beaten Styles. Styles drop an Anchorman reference, leading to Bryan booking an Independence Day battle royal for next week, with the winner facing Owens at battleground for the US Title. Owens said that this was the worst idea ever, Styles told Bryan, "You've had worse, don't worry about it."
– Mike & Maria Kanellis are back, they started to do their shtick, but Sami Zany's music hit for the interruption. From my Takeaways from MITB column, "He'll [Mike Kanellis] get chances; he'll likely beat Sami Zayn 3-7 times on TV and PPV because Vince will think that's hilarious."
Baron Corbin vs. Sami Zayn: It's all Sami early, he sends Corbin to the floor but Corbin catches the plancha and gets slammed to the barricade. We go screen in screen now, as Corbin takes control and works Sami over and takes him back into the ring. Corbin slowly beats down Sami, cuts off a springboard attempt and then works the bear hug. Sami hits a boot, but Corbin hits a big clothesline and then goes back to the bear hug. Sami escapes, and hit the desperation lariat and follows with rights. Corbin then posts himself, Sami hits a high cross and covers for 2. Nakamura watches on from backstage, Corbin kills Sami with a big right and corner clothesline. Corbin misses another attempt, Sami rolls him up and gets 2. Corbin rushes him back to the corner, sets Sami up top but Sami fights back and head butts Corbin to the mat. Back down and Sami runs into an end of days and is finished. Baron Corbin defeated Sami Zayn @ 8:20 via pin [***] Good match, these two have worked enough together now that they have built a good chemistry; Corbin as the asshole brawler against ultimate babyface Sami works well and the crowd was interested due to Sami's recent string of wins over Corbin.
– Nakamura is interviewed and says Corbin is dangerous, but is afraid of what he can do. He then goes back to watching GLOW in Netflix…
— TDE Wrestling (@totaldivaseps) June 28, 2017
– Next week, The New Day & Usos will have a rap battle. Kill me now.
Smackdown Women's MITB Match: Carmella vs. Becky Lynch vs. Charlotte vs. Tamina vs. Natalya: Carmella bails and everyone else brawls to begin. Carmella slides in a ladder and looks to climb already. The others all slide back in the ring and pull her down and kick her ass, sending her to the floor. Tamina gets tosses and it is down to Charlotte vs. Becky. Becky hits an XPLODER, sets up a ladder but Tamina stops that and hits a Samoan drop. Tamina then hits a rough looking splash off the top and everyone is down. I always find it interesting that they burn the screen in screen gimmick before the main event, seems like the wrong call. Post break, we see Tamina toss Carmella over the announcer's table. Charlotte and Natalya battle back and forth in the ring, Natalya gets tosses and Becky hits an XPLODER on the floor. Charlotte and Tamina battle in the ring. They battle over a ladder; Becky runs in and climbs the ladder as they hold it. Natalya returns and runs wild and hits Charlotte with the ladder, and now looks to climb. She does, but Charlotte leans a ladder against it at an angle and climbs up to trade rights with Natalya, but Carmella is back and topples the ladder over. Becky back in with an XPLODER for her, but Tamina wipes her out with a spear and we take another break. Post break, everyone is down minus Natalya who sets a ladder to climb. She slowly climbs, but Charlotte and Becky return along with Tamina and they all battle on the ladder, which topples over and everyone is down. Carmella is back in and sets the ladder up and climbs. She almost gets the case, but the others move the ladder and then brawl as Carmella is still on the ladder and then hits a high cross. Charlotte sets the ladder on a downed Tamina and slams it on her and then repositions the ladder and climbs. Carmella tries to cut her off, and Tamina shoves the ladder over from the ground. Superkick to Charlotte by Tamina, end Tamina climbs but Becky and Natalya pull her off and powerbomb her. Natalya then hits a sitout powerbomb on Becky, works the sharp shooter on Carmella but Charlotte breaks it up and she and Natalya brawl to the floor and into the crowd. Ellsworth returns and helps Carmella into the ring and urges her to climb. He sets up the ladder and he climbs for her. Becky is back, takes out Carmella and then shoves over the ladder and takes him out. Becky climbs, and Carmella cuts her off; Becky tweaks her knee but tries to climb but Carmella takes her out with chair shots and climbs. Carmella wins. Carmella @ 24:32 [***] I thought that the second Women's MITB match was an overall good match, hurt by commercial placement, which disrupted the flow too much for my liking. I think that the Carmella win is the right call; she needs it and is already benefiting from it, going from no reaction to getting some good heat. Also, they way she won shows again that she's not concerned with making history, but is instead out to ruin the party for the others while doing anything to get ahead. Ellsworth got involved, but in the end, she didn't need him as she shot into mega bitch mode, using the chair to beat down poor Beck on the way to the win. The win takes Carmella on a new path as a potential top heel, her promo work has improved and she's getting good heat on the act now. The way it was done should also lead to Becky getting even more frustrating, and due to that, potentially going all "Dark Phoenix Saga" on the women of WWE.
– End scene.
– Thanks for reading.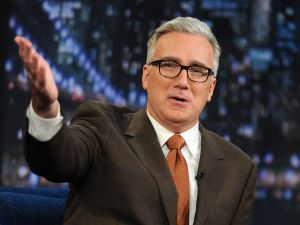 "Byyyyyyyyyyyyyyyyyyyyyye Felicia!"
7
The final score: review Good
The 411
Tonight's episode of Smackdown was a good show, with some build to Battleground, Naomi moving away from Lana, the tease of the Hype Bros break up still in play, Corbin finally getting to put away Sami and the tease of Mike Kanellis feuding with Sami (which is a good first feud for him). On top of that they hyped Cena's return next week, and also announced an Independence Battle Royal will take place with the winner challenging Kevin Owens for the United States Championship at Battleground. This was an overall enjoyable and effective show.
legend