Csonka's WWE Smackdown Review 9.19.17
September 19, 2017 | Posted by
Csonka's WWE Smackdown Review 9.19.17
Csonka's WWE Smackdown Review 9.19.17
OFFICIAL RESULTS
– Randy Orton defeated Aiden English @ 7:12 via pin [**]
– Rusev defeated Orton @ 0:10 via pin [NR]
– US Title Match: AJ Styles vs. Baron Corbin never started
– Non-Title Match: Champions New Day defeated The Hype Bros @ 6:24 via pin [**¾]
– #1 Contender's Match: Charlotte defeated Becky Lynch, Naomi, Tamina @ 10:07 via pin [**¾]
---
– Follow all of my reviews at this link.
– Csonka: There Will Never Be Another Bobby Heenan.
He was truly one of a kind.#RIPBobbyTheBrainHeenan pic.twitter.com/iBu6u0jjIc

— WWE (@WWE) September 19, 2017
– We get highlights from last week's show, focusing on Kevin Owens kicking Vince McMahon's ass. They say Vince suffered three broken ribs,.
Shane McMahon is Back: Shane's all business, no dancing around. He calls Owens a coward, and says he witnessed the attack while watching with his kids. He and Vince have had their issues, but he loves him. He plans to strike back with great vengeance, because Owens beat down the patriarchic of his family, and condemns Owens to pain, punishment and hell in a cell. This was a good opening segment, Shane was on point, his tone was right (no joking around or dancing, he was all business) and more importantly it didn't overstay its welcome.
– Aiden English is here to sing a song, mocking Randy Orton.
Randy Orton vs. Aiden English: English attacks at the bell, taking the fight to Orton. Orton cuts him off with a clothesline, hits the snap slam and English then bails to the floor. Orton works him over, slamming him onto the barricade. English then battles back, and slams Orton on the commentary table. We go screen in screen and English takes control back in the ring, grounding Orton. The neck breaker follows, and English covers for 2. He chokes Orton out in the ropes, and grounds him again. Back to full screen as Orton fires back with rights. Orton lays the boots to him and English pokes him in the eyes and hits a dropkick for 2. English back in control, working a chinlock. Orton fires back, avoids a charge and English leaps off the ropes into an RKO. That's that. Randy Orton defeated Aiden English @ 7:12 via pin [**] This was a technically fine, but bland match.
– Rusev arrives and says he was to be a national hero, but lost in 10-seconds at Summerslam and became a disgrace. So tonight, he will rip off Orton's fangs.
Rusev vs. Orton: Rusev attacks, Orton gets distracted by English and Rusev superkicks him and picks up the win. Rusev defeated Orton @ 0:10 via pin [NR] Rusev evens things up.
– WWE has announced a new championship match to take place at WWE Hell in a Cell. It was announced on Tuesday that the Usos are invoking their rematch clause and will face The New Day at the PPV.
– Jinder & The Singhs walk.
BREAKING NEWS: @FightOwensFight will address his attack on Mr. McMahon via satellite TONIGHT on #SDLive. pic.twitter.com/GiX6ntXWm2

— WWE (@WWE) September 20, 2017
– Rusev celebrates backstage, he's very happy, because he can return home a conquering hero.
Jinder & The Singhs: Jinder says some were upset at what he said about Nakamura last week. He shows more wacky pics of Nakamura again as the Singhs laugh. He then says the Japanese eat cats and dolphins, and claims the fans will turn on him. He keeps showing the same pic to show Nakamura's emotions, saying he always "rooks" the same. Jinder says the people only support Nakamura to hide their xenophobia, while calling him Mr. Miyagi. He then speaks to his people in his language. This was another absolutely shit promo from Mahal, whoever wrote that should be ashamed, not even due to the racist overtones, but because it was bad. It's not even good heel heat, (getting one small "that's too far" chant isn't real heat. He sounds like an uneducated teenager hurling insults on a message board. And for the second straight week, no retaliation from Nakamura, who looks like a punk for not defending himself and allowing Mahal to carry on. I think what they are going for is that Mahal cries about being hated because of his race, but yet is making fun of someone because of their race. Either way, it's not working in terms of drawing any significant heat and Nakamura still looks foolish for not standing up for himself. On a side note, if the WWE had a positive history of handling race-related storylines, people might give them the benefit of the doubt.
– Nakamura is interviewed and says at HIAC it won't be funny when he wins the WWE Title from Mahal.
– Styles heads to the ring and says after last week, Owens has no idea what he has done. He beat up a man responsible for Styles being here and for the WWE Universe. He also says Owens won't make it out of HIAC. He then mocks Corbin for taking shortcuts, and then failing repeatedly. And tonight, he will fail.
US Title Match: Champion AJ Styles vs. Baron Corbin: Corbin attacks during the announcement, and Tye Dillinger makes the save and clears the ring. Corbin is favoring his leg, Styles attacks, locks in the calf crusher and Corbin taps, but the bell never rang. This feud must continue, giving Corbin another failure without a loss. I did like that Tye got involved to get some revenge.
– Corbin limps backstage, claiming that he feels violated. He's quite angry, and plans to get even.
Charlotte Thanks Her Fans: She's glad to be back and thanks everyone for their support while Ric has been sick. It was a life and death situation, but her dad is making a comeback. She learned that she needs to make every moment count, and Natalya is here to interrupt. She's happy Ric is ok, but now Charlotte should focus on something more important. Natalya is hosting a celebration of women, who have led the charge, and nurtured future generations. But tonight's celebration is focused on one woman, and that is herself. Charlotte laughs it off and challenges Natalya to a title match. Becky Lynch arrives and calls Natalya crazy, and says that the title is coming back to her. Naomi now arrives, basically says nothing because Lana and Tamina arrive. Lana says it's Tamina's time. Natalya says she's not a crazy cat lady and will be champion forever. AND NOW Daniel Bryan arrives, and books Charlotte Flair vs. Becky Lynch vs. Naomi vs. Tamina in a #1 contender's match, with the winner getting a title shot at HIAC. This was one of those chaotic revolving door promo segments that WWE runs, that while it eventually gets to its goal, doesn't really allow for anyone involved to get their point across as they either get cut off or it gets rushed. I also think that this match should have had at least gotten a one week build, to maybe pretend that it's important.
Champions New Day (Kofi & Big E) vs. The Hype Bros: The Usos are out on commentary. Big E and Mojo start off, Mojo mocks Big E a bit and gets run over and sent to the floor. We go screen in screen as New Day works over Mojo. Ryder gets the tag, as the Bros work quick tags and double teams on Kofi. Ryder hits a slingshot splash, covering for 2. Ryder keeps the heat on Kofi, working with more aggression, still showing his frustration from losing last week. Back to full screen as Kofi is still getting his ass beat. Mojo eventually misses a charge and posts himself, allowing Big E to tag in and toss Ryder around with suplexes. Ryder counters the running splash, hits the boot as Mojo gets tossed to the floor. Kofi wipes him out with a dive; the midnight hour finishes Ryder. Champions New Day defeated The Hype Bros @ 6:24 via pin [**¾] This was an overall pretty good match with a really good and fun closing stretch.
– Kevin Owens joins us live via satellite. Owens says he watched the footage and doesn't know what came over him last week. He apologizes to everyone, but says Shane had this coming, Shane made him want to attack and crush Vince. Shane disrespected him, and while he respects Vince, Vince became Shane in his eyes. He apologizes in advance for anyone who watches HIAC, because of what he'll do to Shane.
– The Hype Bros are sick and tired of losing, and threaten to do something drastic to make a change.
– Here comes Dolph Ziggler, claiming to be great and not appreciated. He does the Triple H entrance first this week, asking if he can run NXT now. The fans chant for CM Punk, and now Ziggler does HBK's entrance. It's getting worse each week, because at least the music would get a pop when he did this. He then rips HBK, making a losing his smile joke. And now, we get the DX entrance. He then asks who cares about two dads acting like teenagers who beg you to keep them relevant. He again claims to be the best ever, and knows the fans couldn't care less, and he doesn't care about them. Well that was certainly a segment that happened, again. I know, he's a heel, his segments get Youtube numbers, and that's lovely but it's not entertaining and feels as if it is dying a death week after week. There's no heat to the segments, can we please get to the part where Roode arrives to interrupt him and put him in his place?
#1 Contenders Match: Charlotte vs. Becky Lynch vs. Naomi vs. Tamina: EVERYONE FIGHT EVERYONE! Tamina takes control as we take a commercial break. Post break and Charlotte and Tamina are battling alone in the ring. Everyone is finally back in and Naomi, Becky & Charlotte battle, Naomi hits a springboard high cross on both and works speedball kicks and hits a jawbreaker on Charlotte. Naomi locks in her unnamed submission, Becky makes the save and locks in the arm bar. Tamina breaks that up, but then posts herself. Becky slams Charlotte and Naomi together, Charlotte spears Tamina and takes out Naomi. Charlotte up top and the moonsault hits on both, but they kick out. Charlotte locks in the figure four on Naomi, Becky up top and hits a leg drop to break it up as Tamina makes the save. She hits a Samoan drop on Becky, heads up top and hits the splash and Naomi makes the save. Lana pulls out Naomi, Tamina superkicks Naomi but Charlotte takes out Tamina with the big boot and picks up the win. Charlotte defeated Becky Lynch, Naomi, Tamina @ 10:07 via pin [**¾] This was pretty good overall, it was really clunky early, but I felt the closing stretch was really well done.
– End scene.
– Thanks for reading.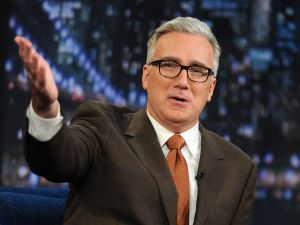 "Byyyyyyyyyyyyyyyyyyyyyye Felicia!"
4.5
The final score: review Poor
The 411
While I didn't like last week's show as much as others, I thought that it was a great kickoff point fort he build to Hell in a cell. But this week's show really failed to follow up on that. The Shane & Owens interviews were the best things on the show, the last two matches were pretty good, but the Mahal & Ziggler segments were simply bad once again. They're generating no real heat, they aren't entertaining at all and kill the momentum of the show. The rest was solid, but they felt as if they lost the momentum they gained last week.
legend