Handicapping the News 11.23.12 The Thanksgiving Edition
November 23, 2012 | Posted by
Something a little different this week from Handicapping the News. As we're nearing the year's end, and in keeping with the spirit of the holiday that we just celebrated (Thanksgiving, not Black Friday), I'd like to spend this week's space talking about what I'm thankful for. I promise to return to my typical contrived format that reviews the week's news and headlines next week, but cut a guy a break here.
I'm thankful for longer title reigns. CM Punk has been WWE Champion for over a year. Bobby Roode was TNA World Champion for 256 days. Austin Aries was X Division Champion for 298 days. Sheamus was World Heavyweight Champion for 210 days. All three of the most recent WWE Tag Team Champions held the titles for over 100 days, with Team Hell No currently at 66 days and counting. This is a good thing for the sport. I don't expect that we'll ever go back to the days of guys like Hulk Hogan holding the title for four straight years, or even Ric Flair's two year long reign. The sport is different now. CM Punk's year-plus reign on top of WWE has been remarkable, even if I haven't necessarily enjoyed the booking of said title reign.
Allowing these titles to remain on one person for extended periods of time make the titles and the talent holding them more valuable. Austin Aries may never hold the TNA World Title for 300 straight days, but he's been firmly established as a main event player there. Sheamus was dominant as World Heavyweight Champion, physically steamrolling people. It made his loss to Big Show more shocking and more meaningful. Even the WWE Tag Team Titles are slowly regaining some credibility through active champions and a restocked tag division. How long will it last? Hard to say. I'll enjoy it while it does, though. In 1999, the height of the Attitude Era, the WWE Championship changed hands 12 times. Go back 12 title changes now, and you'll get to Wrestlemania 26, when John Cena defeated Batista. That's what we call "trending in the right direction."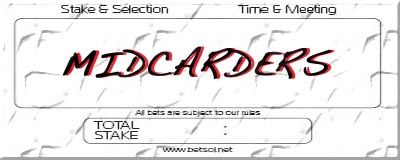 I'm thankful for Vince McMahon's growing monopoly. Like a lot of people, I was upset when Vince bought WCW. Not so much because WCW was dead, but because the idea of a wrestling monopoly, a landscape without competition, wasn't very appealing to me. Competition historically brings out the best between rivals, and I think history would bear out that once WCW was gone WWE became a little complacent. So what made me change my tune? Nothing. See, I'm not talking about a monopoly on the wrestling business. TNA exists as an alternative to WWE, even if they're not on a level to compete directly. The same for Ring of Honor, and several independent promotions across the country that are able to hold iPPV's on a semi-regular basis. Alternatives exist.
What Vince has done is very nearly monopolize any and all historical wrestling footage prior to the death of WCW. The list of wrestling libraries that the company owns is simply staggering. They obviously hold their own footage, from their days as Capitol Sports Entertainment in the 1950's through the present day and including "brands" such as Raw, Smackdown, ECW, and NXT. They have nearly everything that wasn't originally theirs too, though.They own WCW, AWA, original ECW, and World Class libraries. They own Georgia Championship, Mid South/UWF, and Mid-Atlantic libraries. They own Smoky Mountain, Stampede, Ohio Valley, and Ultimate Pro. Chunk by chunk, they're assimilating wrestling's entire history. I'm okay with this.
WWE's dvd releases are getting better and better. They're incorporating all of this footage to paint surprisingly accurate portrayals of wrestling history across decades wide spans. Footage that otherwise never would have had a means of being released in high quality compilations now stand a very good chance of being commercialized in some form. New fans may not be too excited about it, but for a guy that grew up in the heart of NWA country in the 1980's the chance of getting a UWF or Georgia Championship Wrestling documentary or "best of" is extremely exciting. I don't know exactly what's left for Vince as far as significant territories go outside of the Pacific Northwest, but I sincerely hope he accumulates as much of it as possible.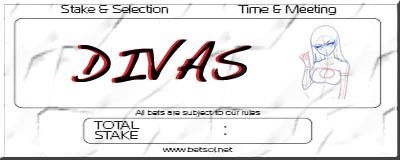 I'm thankful for the Knockouts Division. I know they've been overlooked for a while now, but things are cyclical and they'll eventually get a share of the spotlight again. They have a strong core of women in Tara, Mickie James, Madison Rayne, and Gail Kim. ODB is serviceable, Taeler Hendrix showed some promise during her Gut Check, and Brooke Tessmacher is getting a little better every time out. I don't know that she'll ever be confused with Malia Hosaka, but that's okay. I can't help but think that in the near future Awesome Kong will be returning, and I can't help but hope that in the near future that Beth Phoenix will join.
Through the years, TNA has proven that women's wrestling can be viable. The Knockouts have often been TNA's highest rated segments, a testament both to the marketing of their sex appeal and their ability to wrestle throughout the company's history. Sometimes it feels like TNA has more going on than they have room for in their two hours of Impact, and so certain talents get left out. I wouldn't mind seeing them take a crack at a one hour all-Knockouts show as has been rumored in the past, only they can leave out Brooke Hogan entirely. I know, I know…no chance of that happening.
With any luck whatsoever, TNA will refocus on the division and use some of their best assets in the company a little more regularly. Until then, I suppose I'll take what I can get and hope that there are more additions to come. Much like the X Division, the Knockouts are a part of what can make TNA a true alternative to WWE. The fact that they brought a female talent in for Gut Check gives me hope that they're not giving up on the division. I wonder what it would take to get Scott D'Amore to come back and book them?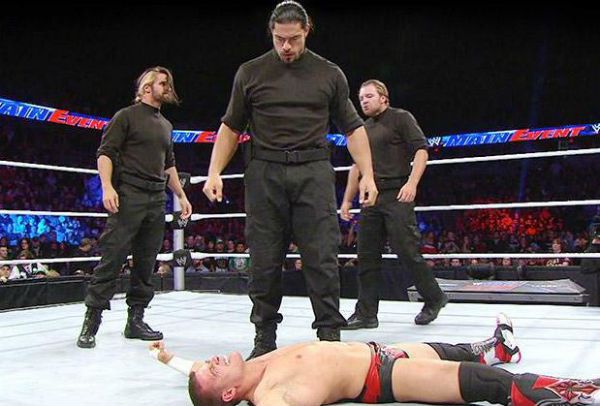 I'm thankful for the future. Man, it looks good. For all the talk of WWE's failures to develop a strong midcard and nervousness about what's going to happen if and when Cena and Punk are gone, they corrected things in a hurry, huh? In addition to the three men featured in the picture above – Seth Rollins, Dean Ambrose, and Roman Reigns, the last 24 months have seen the debut or rise of quite a few key players for WWE's future. I'm pretty indifferent on Dolph Ziggler personally, but I understand that the guy is a talent that's going to be around for a long time to come. I think Cody Rhodes has the tools to become one of the best ever if he's given the opportunity to showcase them. Kofi Kingston has that intangible "it" that allows him to connect with crowds despite a half-dozen start and stop pushes over the last few years. Antonio Cesar is proving that all of the buzz about him on the indy circuit was absolutely justified. Heath Slater is making southern West Virginia proud and carving out a niche for himself. The developmental system is absolutely loaded, featuring both Rotundo boys, the former PAC, Jesse White, Richie Steamboat, and more.
WWE's not the only one with a bright future, though. TNA has firmly established Bobby Roode, Austin Aries, and James Storm as main eventers. "Homegrown" main eventers, at that. Magnus is one of the most improved wrestlers in the business over the last 12 months and he just keeps getting better. In the last year, they've added Joey Ryan, Kenny King, Wes Brisco, and Mo Lawal to their roster. Zema Ion, Alex Silva, and Robbie E (providing he drops the guido character) are all still at a point in their careers where they can continue to develop and contribute.
Ring of Honor's crop of young talents shouldn't be ignored, either. Adam Cole, El Generico, Jay Lethal, Michael Elgin, Mike Bennett, Tomasso Ciampa, Rhett Titus, and Grizzly Redwood are all capable of either being called up to the big time or carrying the Ring of Honor banner for a while. Oh, and they've got some guy named Steen.
That's not to speak of guys all across the country that are busting their tails just to get an opportunity in one of these promotions. The next time somebody tells you that wrestling's future is in trouble, tell them they're wrong then refer them to the list of talent above. Wrestling's future is in good hands.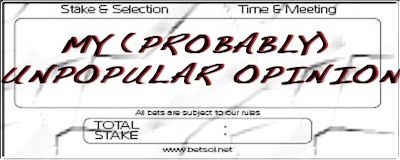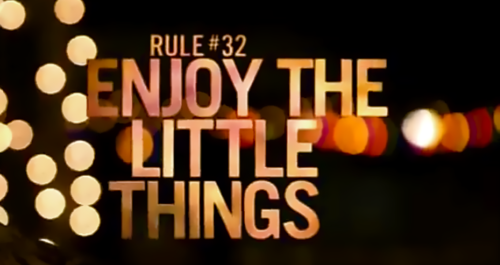 This may not be all that unpopular, but I didn't have another graphic handy. Here's some things that I'm thankful for that exist outside of wrestling.
I'm thankful to be back at 411. I won (yes, won) the chance to write for 411 almost ten years ago.I had a pretty good run, but life got too hectic and I wasn't able to keep up with the schedule of my columns back then. Things settled down and I got the itch to contribute again, and Ashish, Larry, and the rest of the gang were willing to give me another go. I've enjoyed being back for the last ten months, and hope to stick around a good while longer. Hopefully I've been worth their while this time. And yours.
I'm thankful for you guys reading this. Whether you agree or disagree with me is irrelevant. I'm okay with you disagreeing. I'm okay with discussing those disagreements with you. It's part of why I do this. I feel like I know professional wrestling and what makes it work better than I know most things in this world. Finding people to converse with about it and being able to share my opinions publicly is neat.
I'm thankful for shameless plugs. I've started a podcast, which can be found at www.thecasualheroes.com. We talk about gambling, pop culture, sports, and our inane lives. Check us out sometimes and then send us the appropriate hate mail. Last week we talked about the evolution of the internet and cell phones. It was every bit as riveting as it sounds.
Most importantly, I'm thankful for my family. I have a wonderful girlfriend, who has a wonderful son. They keep me grounded. I also have the most wonderful parents that anyone could ask for. It's been a tough year for them. About this time last year, I got a call from my father that my mother had passed out and was being taken to the hospital by ambulance. I live 90 minutes away from them and halfway to the hospital, I got another call that said, "You need to hurry." Thankfully, mom pulled through and is as healthy now as she's been in years.
Shortly after, my father was diagnosed with cancer of the tongue and mouth. He's a trooper, and always has been. He kicked polio's ass way back in his childhood, and he approached cancer with the same mindset. After a long round of radiation and chemotherapy, a feeding tube, and a tough year all around, I'm happy to say that he's in remission and the feeding tube will be coming out soon.
Figure out what you're most thankful for, then let the people you care about know. Odds are I'll be back next week.