The Contentious Ten 12.24.12: Top 10 2013 Predictions
December 24, 2012 | Posted by
This time of year, people like to prognosticate. In the past, as my friends can attest, I've been pretty good at gazing into the crystal ball of professional wrestling. I don't expect you to just take my word for it, though. That's why I'm going to record my predictions for 2013 in public view, for better or for worse. I missed out on the opportunity to take part in the staff-wide predictions because my schedule has been full of work, school, and family matters (not the show), so I wanted to make up for that here. I won't ramble on incessantly here, I'll just get to the picks. Yes, I expect to be mocked for some, if not most, of these.
Here's the criteria forMy Top 10 Predictions for 2013
-Stuff I think will happen in the next 12 months
.
Now, that seems straightforward. If I put it on the list, it means I think there's a reasonable chance that said event will happen. If I find something unlikely, I probably won't bother typing it. Unfortunately, there are some readers that still won't grasp the concept. Even so, I'm going to trudge forward, determined to break through reading comprehension levels.

Roman Reigns will be WWE's breakout star of 2013size=6>
Custom made for WWE success.
-6'3″
-265 lbs.
-Samoan

Don't misinterpret what this prediction means. Do I think that Roman Reigns is better than Dean Ambrose or Seth Rollins? Not necessarily, no. Do I think that he's more charismatic than either of those gentlemen? Again, not necessarily. He has something that they don't have, though. He has presence. Reigns jumps off the screen. He has that undefinable "it" factor that makes me want to hear what he has to say and see what he's going to do. Personally, I think that all three of these guys have a chance to be a big part of what WWE does in the years to come. I think their debut has been handled exceptionally well, and I think that they'll maintain some traction going forward. Inevitably, though, the stable will end. It's just what stables do. When that time comes, I look for Reigns to take off. As a member of the Anoa'i family, wrestling is in this kid's blood. The size, the look, the bloodline – he was custom made for WWE success. We've said that about guys before that never quite caught on like expected. I don't think I'm wrong about Roman Reigns, though.

Karl Anderson will return to America.size=6>
The best American wrestler in the world that isn't in a major American promotion
-6′
-240 lbs.
-World Tag League Champion
-G1 Climax Tag League Champion
-IWGP Tag Team Champion
If you've never seen Karl Anderson wrestle, shame on you. Don't you know that the internet exists now? There's no excuse. 411's Ryan Byers agrees with me on his talent level, ranking him number one among talents that WWE needs to put on their list of priorities. With all due respect to Kevin Steen, El Generico, and literally everyone else in the American independent wrestling scene, Karl Anderson is the best American wrestler in the world that isn't in a major American promotion. Once upon a time, his size would have worked against him, but with guys like CM Punk, Daniel Bryan, and Austin Aries winning world titles recently he should be just fine. I do think that the one thing that will unfortunately and unfairly work against him will be his partnership with Albert Tensai. They were a dominant team in Japan, and that team's success was likely a big part of why Matt Bloom was brought back to WWE. The success, to put it mildly, didn't translate. While I think Karl Anderson would be magnificent in WWE, I don't know that he'll get a shot there very quickly. I'm also not sold on TNA giving him a chance right off the bat, no matter how much I'd like to see him wrestle Kurt Angle. The best fit for him, at least initially, would be in Ring of Honor, where he could provide a much needed breath of fresh air for the entire company. He could build from there, but it's time for the Machine Gun to arrive in America.
Adam Pearce will join TNA or WWE.size=6>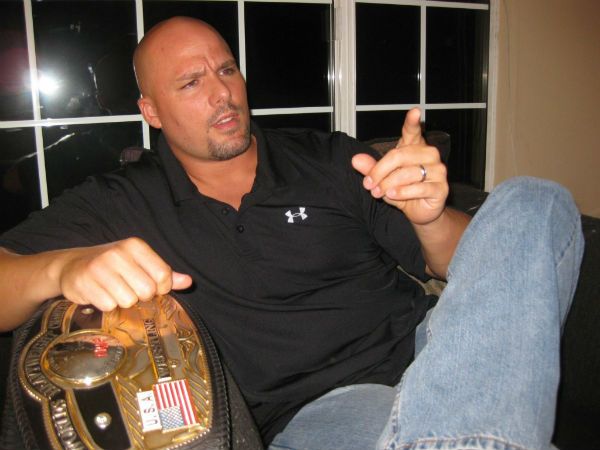 As old school as the day is long.
-5 time NWA World Champion

I would be shocked to see the Scrap Daddy in the ring on Monday Night Raw or Impact Wrestling. That is not a commentary on his in-ring ability. Adam Pearce is as old school as the day is long, and that's a compliment. Wrestling desperately needs more old school. They need more guys that have as close to "territorial" experience as exists in today's wrestling climate. They need guys that can put together a match in under five minutes or even on the fly in the ring. They need guys that love the business, respect the business, and understand the business. Adam Pearce qualifies as all of the above. Adam Pearce, along with Colt Cabana, produced wrestling's most unlikely Feud of the Year candidate in 2012. They actually made people care about the NWA again before the NWA shot themselves in the foot. Simply put, Adam Pearce is too smart not to be involved with one of wrestling's two biggest North American promotions. Whether as a voice behind the microphone, an agent in the back, or a member of the creative team, he has too much to offer to not be involved with WWE or TNA in some capacity. I expect a headline soon saying that Pearce has joined one or the other.
There will be no Hardy Boys reunion.size=6>
Matt is 38 years old now, Jeff is 35.
-6 time WWE tag team champions

Looking back, it seems almost foolish to have thought that Matt Hardy was the more sane of the Hardys. Jeff was one of those "artistic" kids, the sort that fancy themselves deep thinkers and that write music and don't mind hurting themselves for attention. Those kids rarely grow up to be productive. Matt seemed grounded and occasionally overlooked, but was carving out a nice niche for himself in WWE as the years went on. He was working hard, and slowly it was being rewarded. Somewhere that train derailed and the roles switched. Jeff got help and seems to be in a pretty good place now (in life, not TNA). His singles career has been very successful and TNA is allowing him to record music and help distribute it. Matt, meanwhile, has all but disappeared after leaving TNA on bad terms. He's appeared in Ring of Honor recently, but it doesn't feel like anything that has any sort of permanence. With the music deal, it doesn't look like Jeff is returning to WWE (and that's probably for the best, with their road schedule). I don't see a place in TNA for Matt Hardy. Matt is 38 years old now, Jeff is 35. While that doesn't seem possible for those of us that remember their TLC matches like they were yesterday, it's a reality. Career mid-carders that are pushing 40 with a bad reputation don't get a lot of chances.
Steve Austin isn't coming back, either.size=6>
It's been ten years.
-6 time WWE Champion
-One of the biggest stars of all time
-Retired from in-ring competition in 2003

It's been ten years since we saw Steve Austin in an "official" match. He's shown up from time to time, stunning people and drinking beer, and occasionally cutting a promo along the way. He's been a special referee, a sheriff, and an inductee. Through the years since his retirement, Austin has been rumored to be returning to face Hulk Hogan and CM Punk among others. I'll be shocked – or stunned, even – if we ever see Austin in the ring again. The reasoning is simple – the man's body is a train wreck. He's held together by bailing wire and duct tape. His knees are shot and his neck never recovered from the ill-advised K-Driller piledriver that Owen Hart executed on him over a decade ago. If Austin's neck, knees, and mind could withstand a return to WWE, he would have made one by now. He was wrestling against medical advice by the time he retired, and had been for a while. It was also pretty clear that Austin's head and heart weren't in it anymore. There were several battles backstage that led to repeated departures, and it's probably for the best that things ended when they did. The script for Austin ended pretty well – going out against The Rock at Wrestlemania. There's nothing to be gained for him to be another part timer or legend to face CM Punk.

WWE-leases.size=6>
Long overdue.
-100 Roster Members currently including males, females, referees, non-wrestlers, and announcers

We're long overdue for a housecleaning. Typically, WWE makes mass releases shortly after Wrestlemania. For whatever reason, they didn't happen this year. There are theories that nobody wanted to paint Linda in the light of someone making layoffs as she was in the midst of a disastrous Senate campaign. Whether that's true or not, we didn't see the wave of releases that we've grown accustomed to. Among the releases I expect to see leave WWE in the next twelve months are:
Alex Riley, Curt Hawkins, Hunico, JTG, Percy Watson, Tensai, Yoshi Tatsu, Zack Ryder, Natalya, Evan Bourne, Jack Swagger, Rey Mysterio
Some will be outright releases. Some will be voluntary. I'm not sure that any would be truly missed by the WWE Universe. Some of those names just aren't cut out for WWE at this point in their careers. Others (like Natalya) deserve better than they've gotten. There are immediate landing spots for some of them – Tensai can return to Japan. The last five names on the list would be welcome in TNA. Ring of Honor and PWG could make use of some of them. Don't take this to say that I want any of these people to be released. However, with The Shield joining the main roster, Bray Wyatt on the way, former midcard talent rumored to be returning, and several others in developmental ready to make the leap, room has to be made.

TNA talent lossessize=6>
TNA's roster is constantly in a state of flux.
-67 roster members including males, females, referees, non-wrestlers, and announcers

While only about half the size of WWE's roster, TNA's roster is constantly in a state of flux so it seems. There's always someone coming or going. Always someone waiting to debut or return from an injury or a tour of Japan or starring in a British musical. There's not as much roster stability as you'd like to see from them. As such, it's assumed that there will be departures over the next year or so in TNA. Some names I expect to see include:
Chris Sabin, D'Angelo Dinero, Gunner, Jesse Sorenson, Magnus, Ken Anderson, Sting
I can say that I sincerely hope I'm wrong about a lot of those names. I feel like Pope, Gunner, and Magnus can all be valuable assets to TNA now and in the future. Pope, in particular, connects very well with the crowd but seems to have been snakebitten over the last two years. Sabin was set to leave before he screwed up his leg, and I'm starting to doubt that Jesse Sorenson will ever be back in a wrestling ring, or if he ever should. Finally, I look for next year's Bound For Glory to truly be Sting's last go-round with TNA. If he's going to make it to Wrestlemania or the WWE in general, it'll be for Wrestlemania 30. I'm not saying he'll be there for it, just that he won't be in TNA anymore by the time it arrives. Also, finding a current picture of TNA's roster is really, really difficult.

Christian Cage will return to TNA.size=6>
Christian and TNA didn't part on the greatest of terms.
-2 time NWA/TNA World Heavyweight Champion

I was disappointed to see Christian Cage leave TNA and return to WWE. Disappointed though I was, I understood it. He wanted to go to Wrestlemania. He wanted to show Vince that he could be a main event player. He wanted to live up to the standard that many said he couldn't, the standard set by his former partner Edge. Christian's run in WWE has been good when he's been healthy. Despite atrocious booking, he and Randy Orton turned in some of the best matches in recent WWE history throughout 2011. He was a solid Intercontinental champion with a much shorter reign than expected. He's also been dinged up a lot, and didn't hang around the main event scene after the program with Orton ended. A return to TNA would be beneficial for all involved. Christian would get a lighter schedule and return to the main event scene that he deserves. TNA would get one of the biggest names in their history back. I understand that Christian and TNA didn't part on the greatest of terms, but money can iron out a lot of wrinkles. As noted above, I expect TNA to be shedding some payroll in the near future. It doesn't hurt that @CrankyVince has mentioned Christian's contract negotiations on Twitter recently.
EA Sports will assume control of THQ's WWE video game series.size=6>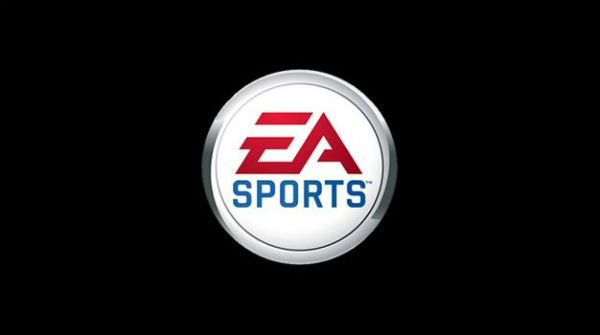 EA loves gobbling up licenses
-Over $4.0 Billion Dollars in profit in the last fiscal year for EA
-THQ in dire financial straits, including owing WWE $45 million

It's no secret in the video game world that THQ isn't doing very well financially. I don't expect it to take very long for them to either be consumed by another company such as Ubisoft or to start selling assets to other companies in an attempt to stay afloat. If the latter happens, and I think it will, I expect EA Sports to jump at the chance to produce the WWE series of games. EA loves gobbling up licenses and eliminating competition, as their almost criminal elimination of the NFL 2k series showed. They have a spotted history with combat sport games, as Fight Night and their MMA/UFC series have seen ups and downs. I'm not sure what they could or would do differently with the WWE series of games, but if they see it as a moneymaker they'll be in a position to absolutely outbid everyone in order to obtain it.

The Streak will end.size=6>
Statement from blurb
-20-0

Do I think The Streak should end? Yes. It means nothing if it's not used to get someone else over and create a new star. I've said that several times. Do I think WWE will regret ending it this year if they choose to prove me right here? Yes, I do. Do I think there's someone on the roster that deserves it? Yes, I do. I've said in years past that I think that the Streak should end, but have never truly felt like it would end. This year is different. The release of "The Streak" DVD just doesn't lend itself to future versions for the sake of one or two more matches on an undefeated streak. Undertaker can barely pull off one match per year. And they have a superstar waiting for his moment to excel. A fitting end for The Undertaker's in-ring career would be defeating Sheamus or Big Show or even Randy Orton for the World Heavyweight Championship at Wrestlemania XXIX, then Dolph Ziggler cashing in his Money In The Bank briefcase to win the title, end The Streak, and become a legitimate main eventer. WWE has a unique opportunity to both extend The Streak, end The Streak, and create a new main eventer all in the same moment. I won't go as far as to say they'd be foolish not to take advantage of the situation, but I know what I'm expecting to see.
Those are my predictions. What are yours? I want to know what you think will happen, too. Leave your lists and discuss the above list in the comment section below. You can find me on Twitter @GavinNapier411 and check out my new podcast on iTunes by searching for The Casual Heroes, or go to www.thecasualheroes.com and I'll be back here in 7..6..5..