411 Fact or Fiction MMA: Is Jones Still the Pound-for-Pound Champ?
April 27, 2016 | Posted by
Welcome back to another edition of 411 Fact or Fiction MMA! I'm your host, Wyatt Beougher, although this will be the final full column where I can claim that. Next week will make the four year anniversary of me taking over hosting duties of this column, and while it's been an amazing and rewarding experience, I am burnt out. I'm ready to get back to watching MMA as a fan and not worrying about which fights are going to provide the best opportunities to generate statements for the column each week. Before we get into the action, I just want to thank everyone who has participated in this column over the past four years, whether it was by responding to statements or by commenting, as well as everyone who has offered their advice or support during that time. I know the 411 tradition is to thank people by name, but I know that I'll end up forgetting someone, so I'll just say that if you were involved in this column in any way at any point over the past four years, I thank you for your contributions.
With that out of the way, last week saw the finals of this year's tournament, with defending champion Jonathan Butterfield squaring off against the competitor with easily the best regular season record during my tenure as host, Dino Zee. When the polls closed, the audience had spoken, and Dino picked up a 24-7 vote. Congratulations to Dino on finally winning the big one, and another huge thank you to everyone who participated in the tournament and made things run smoothly for me. This week, I went back to where it all started and asked the first two regular competitors who stuck it out through my tenure as host to come back and help me close my chapter of this column. And while I'm still grateful to Dustin James and Jeremy Lambert for participating in the first edition I ever hosted, Todd Vote and Robert Winfree were two of my most consistent and capable competitors over the past four years and I can't think of anyone better able to help me say goodbye than them. This week, they'll be discussion Jon Jones' place in the pound-for-pound rankings, as well as the potential for Jones' rematch with Daniel Cormier to headline UFC 200, and various other happenings around the MMA world in the past week.
TALE OF THE TAPE
RED CORNER
"The Toddfather" Todd Vote
Contributor, Various 411 Zones
VS
BLUE CORNER
Robert "The Last Rider" Winfree (#4 Seed, East)
Contributor/Live Coverage Guru/Host, 411 MMA Zone/411 Ground and Pound Radio Show
---
The pound-for-pound king is back as Jon Jones returns to face OSP on Saturday night at #UFC197. #AndStill pic.twitter.com/KJNcbeDa9y

— Getty Images Sport (@GettySport) April 21, 2016
1.) With a relatively one-sided performance against Ovince St. Preux to win the UFC Interim Light Heavyweight Championship, Jon Jones has proven that he remains the best fighter in the world.
Todd Vote: FACT Though I don't know why we would expect anything different from Jones at this point. It wasn't like he was beat for the title, and it signaled a fall from grace, he was stripped of the title for all of his out of the cage legal troubles. I guess to illustrate my point a bit more about why I wasn't surprised: When Chuck Liddell lost his title, he was never the same again. Anderson Silva lost his title, and he has never been the same again. I had no concern about Jones proving his dominance, because there was no reason to expect anything but business as usual.
Robert Winfree: FACT though the nature of that fight and Demetrious Johnson running over Henry Cejudo in under three minutes have stirred up the debate again. I'm a HUGE fan of Demetrious Johnson, heck I've written more standalone pieces on that man than anyone else here, but I can't quite move him ahead of Jon Jones yet. The roster of talent Jones dominated is much better than the one Johnson has, and Jones has a tendency to do so in spectacular fashion. Johnson is the most diverse, and the most technically proficient, fighter but comparing levels of competition and performance against that level I still have to favor Jones. Jones won every round against Ovince Saint Preux, none of them were even all that close, yet because we have come to expect greatness from Jones the fact that this win was conservative has left us questioning him. Until Jon Jones actually loses he's the best, though the closeness of the race between him and Mighty Mouse is impressive and a testament to just how good Johnson is.
---
Forget rankings, DJ makes case as best ever https://t.co/llKFLmJHPx

— UFC News (@UFCNews) April 26, 2016
2.) It was an extremely good call by Zuffa brass to put the other man with a claim to the top of the pound-for-pound rankings, Demetrious Johnson, on the same card as Jones' long-awaited return, though it will ultimately do little to bolster Mighty Mouse's PPV/ratings numbers.
Todd Vote: FACT Mighty Mouse is on a whole different level than anybody else in his division. He showed that again by a thorough trouncing of an Olympic level athlete. Simply being on the card with Jones will do little to bolster Johnson's PPV/ratings numbers. I don't think a lot of people see Johnson the same way as those of us who follow the sport a bit more closely do. To some he might come off as boring, when in reality, he's just that dominant.Saturday night he put on an absolute clinic on clinch fighting.
That being said, his dominant finish of Cejudo added with finishes in 3 out of his last four title defenses might start to see Mighty Mouse move the needle; the finishes are making his fights more exciting, which is a good thing for Johnson, as he deserves all of the success in the world.
Robert Winfree: FICTION Again, huge fan of Demetrious Johnson but the man's drawing power has never been good so this exposure can only help. I mean, by definition it couldn't possibly hurt. Had this fight gone the distance, or gone deep into the fight before Johnson got a finish, then I suppose you could argue we'd have more people just rolling their eyes while Joe Rogan spewed superlatives. But Johnson ran over Cejudo in the first round, on a big stage, and Joe Rogan has been spewing superlatives for so long that hopefully people are starting to realize that many of them are true. Johnson will most likely never be the biggest draw in the company, but this impressive win on a big stage can't possibly hurt his drawing power.
---
I have decided to retire young.
Thanks for the cheese.
Catch ya's later.

— Conor McGregor (@TheNotoriousMMA) April 19, 2016
3.) The bizarre retirement/unretirement of Conor McGregor last week may have jeopardized the main event of UFC 200, but ultimately, it will do little to sour the featherweight champion's relationship with his promoter in the long term.
Todd Vote: FACT Dana isn't going to sour on the money train that is Conor just yet. I mean, for proof look no further than the fact that Nick Diaz doing a similar thing ultimately led to nothing more than a postponement of his fight with GSP. To be perfectly honest, I am more surprised that Dana and the UFC stuck to their guns about Conor not fighting at UFC 200. I thought for sure that fight would be back on by the end of UFC 197.
Robert Winfree: FACT I really am surprised by the acrimony people are projecting onto this situation. On the one hand I shouldn't be, the UFC and in particular Dana White's childish tantrums are the stuff of legend, but a clash or conflict of interest between an organization and the participants is uncommon, it happens all the time. Neither the UFC nor Conor McGregor have expressed dislike, anger, hostility, or any other overtly negative sentiment; they are simply negotiating a point of contention. In every other sport the players association frequently will clash like this with a league, given the lack of association in MMA we've only ever seen individual fighters deal with these points of contention with the UFC so we as a fan base are assuming a lot of facts not in evidence. There's entirely too much money on the table for both the UFC and McGregor for this to completely implode here, both parties will negotiate amicable terms and McGregor's return will bring loads of money to both sides.
---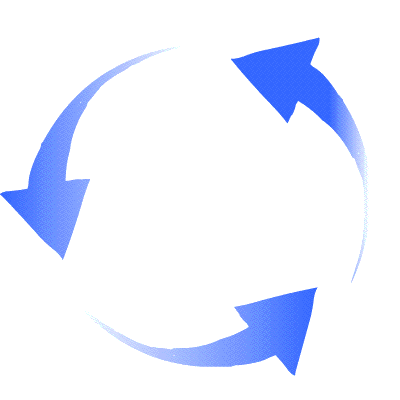 SWITCH!
VIDEO: Andrey Koreshkov wins decision over ex-UFC champ Benson Henderson. https://t.co/gZYEcLzhHV pic.twitter.com/PjkZNfofgT

— theScore (@theScore) April 23, 2016
4.) With Andrey Koreshkov outclassing Benson Henderson to retain the Bellator Welterweight Championship, Henderson's future in Bellator is in the lightweight division.
Robert Winfree: FACT I was shocked not only at the degree to which Henderson was outsized but also at the improvements to Koreshkov's overall game. Henderson struggled mightily here, and failed pretty comprehensively. On the heels of that one-sided of a loss, he most likely needs to return to lightweight to try and revitalize his career and justify his position with the promotion, because if he's just going to be a midlevel welterweight in a midlevel promotion, he's absolutely not worth the money being paid.
Todd Vote: FACT I understand a fighter needing to challenge himself, which is why Benson wanted to continue at Welterweight. However, Henderson was just never in that fight. Koreshkov was just too big and too strong for Henderson to be effective. There are a lot of great match-ups waiting for him at LW in Bellator. It was a tough loss, but Henderson showed a tremendous amount of endurance and heart in that fight. I look forward to him entering the LW division.
---
Cormier vs Jones at #UFC200?
"Possibly"-@DanaWhite

Sounds like the fans like that idea! ?? https://t.co/hUPaptO2Oj

— UFC (@ufc) April 22, 2016
5.) In spite of Jon Jones and Daniel Cormier both saying they could be ready to fight at UFC 200, the UFC would be wise to hold that fight off until their Madison Square Garden debut in November.
Robert Winfree: FICTION Assuming the UFC is serious about keeping McGregor off of the card then Jon Jones and Daniel Cormier rematch is the biggest fight they can put together for that card, and 200 is coming up a lot faster than the debut in Madison Square Garden. Let's imagine briefly that for whatever reason Jones and Cormier can't fight at 200, what is the UFC going to do there? They've already made it clear that the rematch between Frankie Edgar and Jose Aldo isn't worth the main event, Rafael dos Anjos is defending the lightweight title on Fight Pass two days before 200, strawweight champion Joanna Jedrzejczyk defends that belt on Fox Sports 1 the night before, Robbie Lawler's future is something of a mystery, Fabricio Werdum already has a date to defend his title, as does Luke Rockhold, there really isn't any other top fighter or fight that the UFC could use to headline what should be one of the biggest events in the history of the company. Right now the UFC should just be praying that nothing happens to delay Jones and Cormier, because if that fight can't headline 200, they'll either have to cave a bit on the McGregor front publicly (which you know they don't want to do) or go with a lackluster main event.
Todd Vote: FICTION I thought I might have been heading towards an all-FACT set of answers for a minute there. I disagree with waiting until November, just in order to get them on the New York card. If there is one thing we all should have learned by now, it's that you "make the fights when you can make the fights". Waiting never seems to work out for anybody, as there are just too many variables to consider. Another injury could derail the fight again, and we are already looking at DC going over a year without a title defense if we wait until November. I understand the yearning to stack the NY card, but you still need a main event for UFC 200. Make the fights while you can make the fights.
---
Wanderlei Silva first fighter confirmed for Rizin FF eight-man, open-weight tournament https://t.co/FvftAUsI8B

— Bloody Elbow (@BloodyElbow) April 19, 2016
6.) Regardless of how shallow the field may eventually end up being, Wanderlei Silva competing in an eight-man openweight grand prix for Rizin Fighting Federation at this point his career is a terrible idea.
Robert Winfree: FICTION Rizin is a freak show federation, Wanderlei Silva is basically a freak show attraction fighter at this point. Sure the man has taken a ton of punishment over his career, but he won't be fighting the cream of the crop, or even the middle of the field really, he'll be fighting guys who are either very green in the sport or just not very good. I can't call this a terrible idea, likely inadvisable but hardly the worst thing Rizin has done in their short existence.
Todd Vote: FICTION Who am I to tell Wand what is good or not for him as a fighter? While it is certainly ill-advised at his age and considering he has definitely lost a step, I will stop short of calling it a terrible idea. Perhaps it could rejuvenate the Axe Murderer.
---
So who won my final edition as host of Fact or Fiction MMA? You've got until midnight eastern on Saturday to vote, so make sure you make your voice heard!
---
And that's it for today, but I'll be back next week in a limited role to help introduce my replacement! Please be sure to vote and thank you all once again!
Also, follow 411's various and sundry zones on Twitter for your daily 411 fix!
411 Wrestling Zone Twitter
411 Movies/TV Zone Twitter
411 Music Zone Twitter
411 Games Zone Twitter
411 MMA Zone Twitter