411 Fact or Fiction MMA: Is OSP Really the Best Replacement for Cormier?
April 6, 2016 | Posted by
Welcome back to another edition of the 411 Fact or Fiction MMA annual tournament, and I'm your host, Wyatt Beougher! We've finally made it to semifinal week, and if you've somehow missed them to this point, the brackets are here, updated to include every tournament bout result to date:
Today's bout take place in the West, where second-seeded Dino Zee was able to skate past Mark Radulich by a 39-25 vote and underdog Eric Moore was able to squeak by top seed Todd Vote 28-26. Today, they'll be discussing Jon Jones' new opponent, the featherweight interim title fight taking place at UFC 200, and more. And if you missed any of the action and want to see how these guys to the semifinals, you can find all previous tournament bouts at the links below. Voting will remain open for this bout until 11:59 pm on Friday, so if you haven't voted already, make sure you do so!
–2016.03.07: Preliminary Round – #4 Eric Moore vs #5 Dan Plunkett, West Bracket – closed
–2016.03.09: Preliminary Round – #3 Mark Radulich vs #6 Jonathan Solomon, West Bracket – closed
–2016.03.11: Preliminary Round – #2 Dino Zee vs #7 Stewart Lange, West Bracket – closed
–2016.03.14: Preliminary Round – #4 Robert Winfree vs #5 Alex Rella, East Bracket – closed
–2016.03.16: Preliminary Round – #3 Todd Bergman vs #6 Evan Zivin, East Bracket – closed
–2016.03.18: Preliminary Round – #2 Lorenzo Vasquez III vs #7 Jeffrey Harris, East Bracket – closed
–2016.03.23: Quarterfinal Round – #1 Todd Vote vs #4 Eric Moore, West Bracket – closed
–2016.03.25: Quarterfinal Round – #2 Dino Zee vs #3 Mark Radulich, West Bracket – closed
–2016.03.30: Quarterfinal Round – #1 Jonathan Butterfield vs #5 Alex Rella, East Bracket
–2016.04.01: Quarterfinal Round – #2 Lorenzo Vasquez III vs #3 Todd Bergman, East Bracket
TALE OF THE TAPE
RED CORNER
Dino "Salad Bar" Zee (#2 Seed, West)
Contributor, 411 Wrestling Zone
9-0-0
VS
BLUE CORNER
Eric "Gimme Some" Moore (#4 Seed, West)
Commenter/Fact or Fiction Participant, 411Mania
4-2-2
---
Jon Jones will fight Ovince Saint Preux for the interim LHW belt at UFC 197! pic.twitter.com/PdnK4pYDxk

— Dana White (@danawhite) April 2, 2016
1.) While Ovince St. Preux is certainly a step down from Daniel Cormier, he represents the best possible replacement opponent for Jon Jones at UFC 197.
Dino Zee: FACT Man, this was a really tough one to decide on. For me, there are two trains of thought to this fight: the first camp is that Jones should face the best possible replacement. Looking at the rankings, that leaves Glover, Bader, and Gustafsson, as we know now that Rumble Johnson recently had some sort of oral surgery and is unable to fight. OSP also has glaring losses to both Glover and Bader, which would suggest that he is, in fact, not the best replacement.
However, there's a second school of thought, and that is that we should at least, in this era of rematches, get something resembling a fresh fight. To that end, Jones has already beaten Glover, Bader, and Gustafsson (regardless of your personal feelings on that last one). Jones has yet to fight OSP. On top of that, the last we heard from Gus, he was having trouble finding motivation for a fight. Sure, one could argue that this fight with Jones would be that motivation, but would Gus want to put that on the line in a short replacement situation? I just don't see Gus taking that fight. And so, with the actual best choice out of the equation, and the other two choices having already lost to Jones, I guess I begrudgingly agree that OSP is the best replacement opponent for UFC 197.
Eric Moore: FACT Sure, why not? Looking at the contenders at 205, we have Bader, Teixeira, and Johnson. Rumble was unable to answer the call due to an oral procedure keeping him out of camp, and on short notice, it would be unwise to even try to take the fight. Glover does have a win over OSP, but he also has a rather unmemorable loss to Jones already, so I understand keeping him in line to face Evans in a couple weeks. Bader was on a roll until that roll got devoured by Johnson, so coming off a pretty dominant loss isn't the way to go, either. Of course there's rehashes with Evans and Shogun, but they are not in a better place than OSP, so we will not mention them further.
With OSP coming off a decent win, and 3 W's in his last 4, he's as good as we get to save the card.
Now, some of you may be thinking 'He didn't mention Gus!'. Well, his retirement seems pretty genuine, so yeah. Sucks to see him go as a Jones v Gustafsson II bout would be phenomenal, but maybe he will find his drive and make a comeback down the road. [Editor's Note: Gus' retirement was actually an April Fool's Day joke, but I do think he's out of action due to an injury, so most of Eric's point still stands. -W]
---
Jose Aldo (25-2) & Frankie Edgar (20-4-1) will battle for interim featherweight title in another big UFC 200 fight. pic.twitter.com/hddzndZsdC

— SportsCenter (@SportsCenter) March 30, 2016
2.) With featherweight champion Conor McGregor occupied with Nathan Diaz at UFC 200, an interim title fight between Frankie Edgar and Jose Aldo makes the most sense for the division.
Dino Zee: FACT It does make the most sense, but we as fans are just going to have to evolve our definition of an "interim title" for it to sit right with just about anybody. Gone are the days where an interim title was created only when the champion was going to be out of action for a long time. We will not see another Dominick Cruz situation where the company continues to wait and wait, unsure of the champion's return date.
Now, an interim title fight happens whenever it's needed. Did a title fight fall through, and you still want to deliver on your promise to the fans? Interim title time! Is your divisional champion moonlighting at another weight class entirely, causing a the people in his original class to get a little restless? Interim title time!
If we can't accept that new definition, we're only going to cause ourselves a lot of anguish, because it's not going to stop any time soon. And on that note, yes, this is absolutely a fact. Edgar and Aldo are absolutely the top two guys at 145 to get the next title shot, and regardless of the winner, either would be fine as the 145 champ should Conor decide to stay away from featherweight. If he indeed returns, we have a dynamite superfight with two guys holding belts again, and Conor either looking to prove the first time wasn't simply luck, or that Edgar is absolutely not his kryptonite. I'm tired of the interim title stuff, but this was the right thing to do in our new world of belts.
Eric Moore: FACT Yeah, I can agree with this. Of course, I wanted McGregor v Edgar at 200, but what can you do? McGregor got the strap at the end of last year and has yet to defend it. With the Diaz rematch happening in July, he most likely will not be available to defend until maybe October or so, which is nearly a year since he gained it. Now, I'm not a fan of interim titles, especially when the champ is not injured, but in the interest of keeping the division moving forward while the belt is held hostage, Aldo and Edgar are the best two to do so. Not only that, but it gets all three of the top 145ers on the card in a meaningful way, so I can't complain as a fan. If it was McGregor v Edgar, what would Aldo do? Maybe a fight with Holloway would have been good, but I'm not sure it would be something to which Aldo would agree, though the exposure would have been great for Holloway, not to mention a win for either would depict a true #1 contender. With how it is now, you have this feud of sorts with McGregor looking to avenge a loss AND you have the next two in line fighting for a clear cut #1. Slapping the 'interim' title on them is just for show, to give it more pizzazz (yeah, I used that word) for the biggest card of the year and possibly of all time (though I still am not sold they will beat out 100's buyrates, but they have time to add more fights, so we'll see).
---
.@JuliaBudd & @MarloesCoenen to battle for featherweight strap at #Bellator155 https://t.co/kemug4NCC1 @BellatorMMA pic.twitter.com/dSO7aAc5zR

— Nick (@BitaNick) April 1, 2016
3.) With its history of barely booking female fighters, Bellator should not be crowning a women's featherweight champion at Bellator 155.
Dino Zee: FACT As one who watches basically every Bellator card on television, I was rather taken aback by this announcement. I mean, good on them for moving forward, but I couldn't tell you four women fighting in Bellator, and that's because they're hardly ever showcased. A minor push for the division before announcing the belt would have been nice, is all. Again, it's not the worst idea, but the timing and lack of any type of promotional push for it is a tad disconcerting.
Eric Moore: FICTION Not at all. I actually like the move. Titles give divisions credibility and, if Coker does look to book them a little more consistently, can go a long way in building the division with recruiting new and veteran fighters. Coenen v Budd is a solid fight to crown the champ and should help do just that. The thing is, without a belt in a division, it kind of just meanders with no real sense of direction or purpose, so if Coker is serious about pushing WMMA, this should be a good thing.
Also, for purely speculative purposes, it's a 145 lb division, and a certain someone, who is making her UFC debut in her homeland here soon, seems to still be rather fixated on not dropping down to 135 on a permanent basis. This could be what Bellator needs to lure that certain someone away, promising a home at 145.
But anyway, good for Bellator to try to grow their women's featherweight division.
---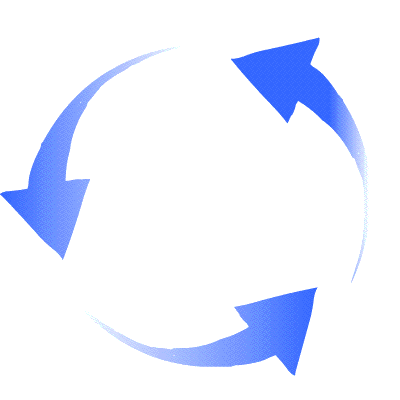 SWITCH!
Michael Bisping: I deserve a shot at the UFC middleweight title: The Brit recorded a unanimous decision v… https://t.co/66oRKnLP04 #UFC

— UFC IQ (@ufciq) March 16, 2016
4.) While Michael Bisping was his usual eloquent self in stating that he doesn't want an opponent who is "boring or can't speak English or taking steroids or serving suspensions", he is not wrong – as the winner of three straight and four of his last five, he has a claim at facing the winner of the upcoming Luke Rockhold/Chris Weidman middleweight title fight.
Eric Moore: FACT He certainly does have a claim, no question there. Unfortunately for him, he will probably be overlooked for the next shot. There's some variables here, but all signs point to the winner of Belfort v Jacare to get the next shot, and with most of the division already booked in the coming months, Bisping might see himself put on the sidelines and watch another contender go by. At the same time, however, I wouldn't be surprised if he finds himself in there, riding off of a victory over one of the greatest of all time as well as the UFC's fondness for him as being one of the TUF alumni who has hung around and has been a good ambassador of the sport overseas. Plus, a bout with Weidman would be a fresh match-up, and a bout with Rockhold could be an opportunity to avenge a loss. As the table is now set, though, it's gonna be a long reach for the title dish.
That being said, if they go with the winner of Belfort/Souza, I wouldn't mind a Bisping v Machida bout (assuming he wins over Hendo later this month). A training partner looking to avenge a loss or a UFC stalwart getting another high profile name under his belt. Not sure if Bisping would take that fight since Machida's English isn't the best and he drinks his own pee (not sure if that's a stipulation or not, but seems like it's something he would say), but it could be a serious quality bout and a time to prove he is finally ready for the shot he's fallen short of time and time again.
Dino Zee: FACT Sure, he has a claim, but if the winner of Weidman/Rockhold is relatively unscathed, and Romero is good to go following his suspension, then he is absolutely the clear #1 contender. One of those three wins on Bisping's streak is CB Dolloway, and in Romero's last three, he's beaten Tim Kennedy, Machida, and Jacare. That Kennedy one (controversial as it may have been) matters because Kennedy also has a win over Bisping. Romero's list is just more impressive, and while Bisping knows that Anderson Silva win is going to shine pretty brightly, and he does have a claim, I still contend he's not the most deserving contender.
---
Congrats to the #WSOF MW & LHW Champion @DavidcBranchMMA! ?
View more photos from #WSOF30! https://t.co/1SBsrBWNMK pic.twitter.com/cSlELP4upE

— WSOF (@MMAWorldSeries) April 4, 2016
5.) Although both Jon Fitch and David Branch turned in strong performances at WSOF 30 to win or defend titles, only Branch has the possibility of returning to the UFC at some point.
Eric Moore: FACT I can agree with this, too. Though I don't see either returning, Branch would be the most likely of the two. Fitch just turned 38 and gained the WW belt over in WSOF, so he will probably stick around a while. Even if he wanted to go back to the UFC, I doubt they would take him, what with the way he was unceremoniously let go and the exchanges that happened after, not to mention he will probably be on the wrong side of 40 by that time. His UFC tenure is done and over with.
Branch, on the other hand, has been out of the UFC for about 5 years or so and has been on a pretty solid run with his last loss being nearly 3 years ago and an 8 fight win streak in WSOF between MW and LHW and capturing gold in both divisions. This might catch the UFC's eye, even though they released him after losing to Rousimar 'I hold subs for too long because I can't feel the tap or the ref or hear anything or bother to pay attention during a fight' Palhares, a short notice fight that he took, but I don't know if there is still bad blood there. With Branch being 34 (35 later this year) and having a multi-fight contract, he may feel comfortable where he is. If he wished, however, the UFC would definitely be warmer to accepting Branch back over Fitch.
Dino Zee: FACT Simple, because Fitch really has no chance of coming back. Even if we want to argue that Branch's odds of a return are slim, he still has to be considered in better shape than the guy who was cut while still considered a top ten fighter simply because he was too boringly dominant, and was taking out up and comers.
---
CES MMA 34 results: Burrell beats champ Curtis in controversial non-title bout https://t.co/HNY862Rvi2

— MMAjunkie (@MMAjunkie) April 2, 2016
6.) With CES MMA 34's main event fight between Nah-Shon Burrell and Chris Curtis drawing almost universal criticism for terrible judging, it is unlikely that CES MMA will return to Mashantucket, Connecticut, where the event was held.
Eric Moore: FICTION To preface this, I do not know a lot about CES MMA, so most of what I am going to say is the result of some research and my own opinion on the matter in regards to past judges transgressions such as this.
CES MMA is small time, local in the New England area and generally holds events in RI, with some ventures into CT over the years. The last time they were in Mashantucket, prior to this past Friday anyway, was about 2 and a half years ago, where they held an event that seemed to be just fine. The most recent event had a controversial judges' decision, where it appears most people, including Schiavello and Miletich, wholeheartedly disagreed with Burrell getting the nod, going as far to lambaste the judges on the post-fight recap video. The way they describe it, and from a few MMA sites who reported on the event, it was a pretty egregious mistake, but unfortunately those things happen. We've seen many times before where judges screw the pooch on a decision with little to no consequence afterwards.
Now, sure, this can put a sour taste in your mouth if you are CES MMA or even the Mashantucket Pequot Tribal Athletic Commission (because of the promotion's commentary team's remarks), but just because the judges missed on this fight, which at least was non-title because Burrell apparently forgot the part of the job where he's supposed to cut weight, it won't do much harm overall and shouldn't hurt the current champ Curtis much (especially if the promotion feels he got the better of the fight), so the promotion will soldier on. Maybe they won't go back soon, but again, it was like 2.5 years between visits, so no, I don't really think it's unlikely they go back in a comparable time frame, especially given that they are a small local promotion that is trying to expand their coverage area. Forgive and forget, I say.
Dino Zee:FICTION Sure, I'll be the cynic here. They'll go anywhere they can draw a crowd, and if that happens to be in a spot that once had crummy judging, then so be it. I mean, how many bad decisions have the UFC given us in Las Vegas? They didn't pick up shop and leave, right? CES MMA can easily wipe this under the "these things happen in MMA" rug and run shows wherever they like, and they in all probability will.
---
So who won? Did Eric score the biggest upset of his Fact or Fiction career and ensure that Dino fails to make the finals for the third straight year, or was this the year that the regular season champion finally breaks through? You've got until midnight eastern on Saturday to vote, so make sure you make your voice heard!
---
And that's it for today, but we'll be back on Friday for our final semifinal bout! As always, if there's anything you'd like to see featured in a future edition, leave your statement in the comments and I'll add it in. Let me know what you thought in the comments or on Twitter. And please, be sure to vote!
Also, follow 411's various and sundry zones on Twitter for your daily 411 fix!
411 Wrestling Zone Twitter
411 Movies/TV Zone Twitter
411 Music Zone Twitter
411 Games Zone Twitter
411 MMA Zone Twitter