411's Bellator 174: Coenen vs. Budd Report 3.03.17
March 3, 2017 | Posted by
Early Prelim Results
* Cody Pfister defeated Jonathan Gary via RD1 (4:04) submission
* Emily Ducote defeated Katy Collins via RD1 (4:53) submission
* Gabrielle Holloway defeated Alexis Dufresne via RD2 (2:53) TKO
* Justin Patterson defeated Jason Witt via RD3 (0:13) TKO
* Emmanuel Rivera defeated Treston Thomison via unanimous decision (30-26, 30-27, 30-27)
Catchweight Bout: Rafael Lovato (4-0) vs. Charles Hackmann (4-4): ROUND ONE: Lovato is out, lands a head kick, strikes long the cage and knees leading to the quick stoppage. It looked as if Hackmann was solidly defending, but the ref thought otherwise.
OFFICIAL RESULT: Rafael Lovato via RD1 (0:13) TKO
– Post fight, Lovato said that this is a lifetime of work all coming together and he's thankful to be in Bellator. He wasn't planning to finish it on the feet, he just wanted to use his reach and it all worked out well for him. He's ready to keep working and wants to go all the way.
– Marloes Coenen speaks about tonight's main event, she refuses to play Budd's game and also feels that she's mentally stronger and is not afraid to take risks.
Heavyweight Bout – Roman Pizzoloato (9-6) vs. Justin Wren (12-2): ROUND ONE: Pizzoloato will enjoy a four-inch reach advantage. Wren is coming in on a five-fight winning streak. Pizzoloato rushes out and backs off Wren early but Wren takes him down right away. Wren works north south, and then works to take the back as he lands repeated lefts. Pizzoloato makes it up to his feet, but Wren fucking WRECKS him with a German suplex. Wren then starts to lay in hammer fists, moves to mount and then locks in the head and arm choke. Pizzoloato has to tap.
OFFICIAL RESULT: Justin Wren via RD1 (2:35) submission
– Post fight, Wren says that he has a lot of work to do and needs to improve, but he felt that things came together very well tonight. He then thanked the fans, he loves to fight and plans to return to the Congo to knockout the water crisis. He has been away for a while but wants to work his way to a title shot. He then sent a message to the pygmy people that he helps in the Congo.
– Since the show is moving along so quickly, they show us a prelim bout – Emily Ducote defeated Katy Collins via RD1 (4:53) submission. It was a fun scrap.
– NOTE FROM THE PRELIMS: Tonight during the Bellator 174 prelims, Cody Pfister (13-6-1dr) made his Bellator MMA debut, defeating Jonathan Gary via submission in the first round. Immediately following the bout, Pfister let the MMA world know that he would be hanging up the gloves for good, announcing his retirement.
– Julia Budd says she's prepared for everything and will show an aggression that Coenen has never seen. Tonight is a dream come true for her.
Welterweight Bout – Fernando Gonzalez (25-14) vs. Brandon Girtz (14-5): ROUND ONE: Gonzalez is 5-1 in Bellator, but missed weight by almost three pounds. They take center cage, but both are very tentative in the first 30-seonds, just circling. Girtz catches Gonzalez with a hook and then scores the takedown. Girtz works from guard, but Gonzalez works for a guillotine and then we get a fun scramble. Girtz then lands a combo, looks for a takedown but Gonzalez defends with the guillotine attempt. Gonzalez works leg kicks followed by body kicks, but Girtz chases with body blows. He shoots and gets another takedown, working Gonzalez to the cage. Gonzalez works to his feet again, avoiding ground damage. Girtz is controlling the cage and backing Gonzalez off well, but did no damage with the takedowns. SCORECARD: Girtz 10-9
– Jim Ross and his wife are in attendance.
ROUND TWO: Girtz again controls early with the striking, gets a takedown. Gonzalez again gets to his feet without taking any real damage. Another takedown by Girtz, he moves to side control but Gonzalez again gets to his feet; Girtz has great takedowns, but an overall shit ground game. Gonzalez starts to fire away, landing his first substantial strikes of the fight. Gonzalez landing to both levels here, Girtz is looking tired as he strikes are slowing badly. Gonzalez again fights off a takedown, using the threat of the guillotine. Gonzalez is starting to walk through punches here and is landing the more effective strikes. They trade back and forth in the final 30-seconds, and the round ends. SCORECARD: 10-9 Gonzalez, 19-19 overall
ROUND THREE: Final round now, and Gonzalez accidentally kicks Girtz low. After a short break, we're back to action with both trading kicks. They trade strikes, Gonzalez stuffs another takedown, but Girtz gets it on the second try but Gonzalez gets right back to his feet. Gonzalez starts to back off Girtz, but Girtz shots a jab, but the takedown is stuffed. They start to trade bombs, Gonzalez stuffs another takedown and then starts to really connect, backing Girtz off and simply walking him down. Girtz then gets a desperation takedown, but Gonzalez counters out and back to his feet. Gonzalez walks him down again, landing good shots and the final bell rings. SCORECARD: 10-9 Gonzalez, I have it 29-28 Gonzalez, but can see it 29-28 either way with some close rounds.
OFFICIAL RESULT: Fernando Gonzalez via unanimous decision (29-28, 29-27, 30-26)
Odd…scoring.
Marloes Coenen (23-7) vs. Julia Budd (9-2) to determine the first Bellator women's featherweight champion: ROUND ONE: They take center cage quickly, they tentatively trade strikes, and circle. They work to the cage, Budd powers Coenen down and works from half guard. Good defense by Coenen, keeping Budd close and avoiding damage. Budd manages some body strikes, she tries to posture up but Coenen keeps control. Great arm control by Coenen, Budd is accumulating riding time, but not doing any damage. Coenen looks for a possible arm bar and then looks to transition to a triangle. Budd counters well and postures up and land short elbows. More short elbows by Budd, but the round ends. Budd took her down, rode on top and landed some elbows, so the judges will likely give her the round even though she really didn't do much. SCORECARD: 10-9 Budd, but it was close
ROUND TWO: Budd immediately takes Coenen down, and works to side control right away. She looks to take head control, working a modified north south position. Coenen looks to scramble out, but Budd goes back to side control and fishes for a darce choke. Budd then works body strikes, as she works from guard. Coenen looks for the triangle again, but Budd powers out. Budd postures up and keeps top control. Coenen looks very flustered here, Budd keeps the pressure on and the round ends. SCORECARD: 10-9 Budd, 20-10 Budd overall
ROUND THREE: They come out trading right away as Coenen looks to keep this on the feet. Unfortunately for her she clinched and Budd took her down again. Coenen works a butterfly guard, Budd postures up and then drops back in and keeps top control. they get stood up, and trade center cage with Budd taking her right back down. Budd looks for the head and arm choke, Coenen gives up her back and Budd then lands elbows and moves to half guard landing more strikes. Budd's not doing a lot of damage, but easily controlled. SCORECARD: 10-9 Budd, 30-27 overall
ROUND FOUR: Championship rounds begin as Budd gets another takedown, and right into side control. She gets mount, rains down punches and is throwing bombs as Coenen covers up. Big elbows now by Budd, Coenen keeps covering up but has no answer for this onslaught. Budd is slowing in her assault, Coenen keeps covering up as Budd continues to throw. Budd starts to get in some body shots, Coenen covers up again and it's stopped.
OFFICIAL RESULT: Julia Budd defeated Marloes Coenen via RD3 (2:42) TKO to become the first Bellator women's featherweight champion
– Big John gave Coenen every opportunity at the end, but she was dominated the entire fight.
– Post fight, Budd says it's amazing now that this is real. She thanks everyone that made this possible for her, she wanted the finish badly and is happy to get it. Coenen shows respect for Budd, and announces her retirement from MMA.
– End scene.
– Thanks for reading.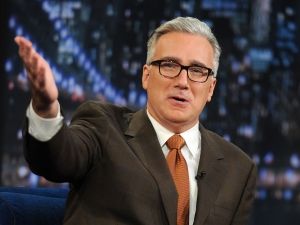 "Byyyyyyyyyyyyyyyyyyyyyye Felicia!"