411's Ultimate Fighter 26: Alvarez vs. Gaethje Report 10.18.17
October 18, 2017 | Posted by
The Ultimate Fighter 26: Alvarez vs. Gaethje – EPISODE SEVEN (Enjoy the Moment)
INTRODUCTION: The Ultimate Fighter 26 will see 16 women's flyweights descend on the Las Vegas desert in hopes of becoming the first female 125-pound champion in UFC history (and of course they get a contract). Coaches Eddie Alvarez and Justin Gaethje put the contestants through a grueling tryout prior to selecting their teams. TWO WEEKS AGO (we were off last week), #2 Barb Honchak (10-2) defeated #15. Gillian Robertson (3-2) via RD 2 stoppage. THIS WEEK Dana pays a surprise visit to the house to hang out with the teams. One of the fighters puts together a personalized training regimen that throws off her coaching staff's plans. And then, #10. Rachael Ostovich (3-3) faces #7. Melinda Fabian (4-3-1).
– Dana makes a surprise appearance at the house, and meets with the ladies. They talk about Dana's car, which is one of twelve in the US. He shows off the car, and they are impressed. Dana takes a tour of the house and property, because he's never been there. He praises the women for being so normal and civilized, and not tearing up the house like the men tend to do. Dana then puts over the UFC and what it does for its fighters. He says that they can make just as much if not more than the men, and again admits that he didn't think women would work in MMA, but they have taken off and proved him wrong. He thanks them for all of their hard work.
– W head to the UFC Performance Institute, and Team Gaethje's training with Rachael Ostovich. We see highlights of her fighting in Invicta, with a win over the already eliminated Ariel Beck. We now see Melinda Fabian meeting with Alvarez to plan her training week. She's the one that has issues with her hamstring and thigh. Alvarez isn't very happy that Fabian came up with her own training plan, and seems doubtful that she'll be ready for the fight. We now see highlights of her fighting.
– Fabian wants to avoid the takedown and wrestling game of Ostovich by working distance. Alvarez praises her striking, but worries because her BJJ is weak and she's injured. He feels movement is key, but the injury may hamper that. Fabian says her leg is feeling better, and feels her adrenaline will help her in the fight.
– Ostovich was a judoka, cheerleader and wrestler in high school. She also has a kickboxing background, but she loves grappling and feels safe and at ease on the ground. Fabian feels alone in the house, because no one can relate to her being from Hungry. We get some home video from Hungry, and speaks about the beauty of her home as well as its poverty. She lives with her boyfriend and best friend, who is an actress. Her boyfriend is a striking coach, and trains at Budapest Top Team.
– Ostovich has a daughter, who has birth defects and led to surgery two days after her birth. Her daughter is 4 now, and all is well. It made her realize how precious life is. We get home video of her in Hawaii; she is married to a fighter and feels her family focuses her. She runs a small family style, faith based gym. Her father and brother were also fighters, so it runs in the family.
– Ostovich tries on some lingerie prior to weigh-ins, because this is important. For the record, she looks good.
– WEIGH-INS: Melinda Fabian (123), Rachael Ostovich (124).
– FIGHT DAY: The ladies arrive at the gym and go through the usual fight prep and warm ups.
#10. Rachael Ostovich (3-3) vs. #7. Melinda Fabian (4-3-1): ROUND ONE: Fabian has the slight experience advantage, but Ostovich has fought higher caliber opponents. Fabian is 3.5-inches taller and will enjoy a 2.5-inch reach advantage. Fabian takes center cage and backs off Ostovich, keeping her distance and sticking to her gameplan early. Ostovich starts to work her jab, getting inside and landing quality strikes. She keeps walking through the distance that Fabian initially created, and Fabian looks to be doubting herself as production drastically drops off. They circle, with Ostovich being more aggressive and shooting for and getting the takedown. She takes the back, works for a choke, lands strikes and is mauling Fabian with lefts. She sinks in the choke and Fabian taps.
– Fabian tried to keep distance, but Ostovich quickly broke into her distance and played her game, taking it to the ground and finishing with ease. Ostovich broke Fabian mentally, as Fabian became upset her game wasn't working and got hit in the eye, she then checked out. Ostovich walks out with a win, taking no damage. She moves on to face #2 Barb Honchak (10-2, 1-0 TUF).
OFFICIAL RESULT: Rachael Ostovich via RD1 submission
– Team Gaethje is up 4-3 after seven fights.
– NEXT WEEK: The final prelim fight: #9. Christina Marks (8-8) faces #8. Emily Whitmire (2-1); Lauren Murphy and Eddie Alvarez have issues, and we get the coaches challenge.
Team Alvarez
* #2 Barb Honchak (10-2, 1-0 TUF)
* #3. Lauren Murphy (9-3, 0-1 TUF)
* #4. DeAnna Bennett (8-3, 1-0 TUF)
* #7. Melinda Fabian (4-3-1, 0-1 TUF)
* #9. Christina Marks (8-8)
* #11. Ariel Beck (4-4, 0-1 TUF)
* #12. Sijara Eubanks (2-2, 1-0 TUF)
* #16. Shana Dobson (2-1 MMA, 0-1 TUF)
Team Gaethje
* #1. Roxanne Modafferi (21-13 MMA, 1-0 TUF)
* #5. Maia Stevenson (6-4, 1-0 TUF)
* #6. Montana Stewart (7-4, 1-0 TUF)
* #8. Emily Whitmire (2-1)
* #10. Rachael Ostovich (3-3, 1-0 TUF)
* #13. Karine Gevorgyan (3-2, 0-1 TUF)
* #14. Nicco Montano (3-2, 1-0 TUF)
* #15. Gillian Robertson (3-2, 0-1 TUF)
– End scene.
– Thanks for reading.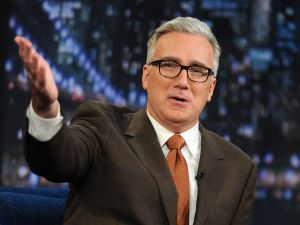 "Byyyyyyyyyyyyyyyyyyyyyye Felicia!"