411's Ultimate Fighter 27: Undefeated Report 5.16.18
May 16, 2018 | Posted by
The Ultimate Fighter 27: Episode FIVE
INTRODUCTION: Season 27 of the Ultimate Fighter is here. This season will feature undefeated featherweights and lightweights, with current UFC Heavyweight Champion Stipe Miocic against current UFC Light Heavyweight Champion Daniel Cormier serving as the coaches ahead of their upcoming fight. There will be a lightweight and a featherweight winner. Last week, Bryce Mitchell (9-0) defeated Jay Cucciniello (8-0) via unanimous decision. This week, lightweights Mike Trizano (6-0) vs. Thailand Clark (7-0) fight.
– Tyler Diamond is spending his free time drawing and painting. He wants to fight Suman Mokhtarian, and they talk some shit to each other. Team Cormier gets cocky about their winning streak and covers up the "UN" in front of "Undefeated" in team Miocic's locker room, so that it says, "defeated". Team Miocic as a team meeting and have a big motivational talk. We see Trizano train, he's confident that he can get his team a win. He plans to grind out and outlast his opponent. That leads to clips of his previous fights.
– Suman Mokhtarian claims to have hurt his knee in practice, and he's obviously not happy. We get clips of Thailand Clark training at his home gym. He grew up "in the hood," got good grades but loved fighting. He lives with his parents still, and talks about the importance of them in his life. His plan is to create a legacy. Suman Mokhtarian heads to the UFC Performance Institute to get treatment on his knee. His ligaments appear to be ok, but could have meniscus damage. One of Cormier's coaches arrives and Mokhtarian is pissed about it. Cain Velasquez comments and says it's the fight game and shit happens.
– Back at the house and some of the guys talk about living the dream and getting this chance. We get Trizano home video, and shows off the delicious looking food his mom made that he can't eat.
– At the gym, team Cormier harasses Mokhtarian about his injury. This leads to a big argument. Cormier returns and finds this amusing. He's proud of how his team did without him. He feels Clark needs to get the fight to the ground in order to win. We see clips of Clark fighting prior to the show.
– Team Miocic talks about Mokhtarian's injury issues, and thinks he should fight Ricky Steele next, as it will be a better match up for him.
– WEIGH-INS: Trizano (155), Clark (156).
– We get the usual pre-fight warm-ups.
LIGHTWEIGHT BOUT: Mike Trizano (6-0) vs. Thailand Clark (7-0) : ROUND ONE: The stats are about even, but Trizano will have a 1.5 inch reach advantage. They come out throwing, Clark shoots and works for the takedown, but Trizano plays good defense until he gets kneed in the balls. After a short break, we're back to action and both are a bit more fired up and landing solid strikes. Clark drops Trizano with a right, but Trizano is right back up. Clark works for a takedown, but Trizano's defense is too good. They battle for position along the cage, and back center cage. Trizano starts landing strikes and kicks, backing Clark off. Trizano drags Clark down, starts working to take the back and lays in knee strikes. They separate, Trizano works leg kicks and then some combos. Clark is backing off, trying to play defense, but still landing solidly. Trizano keeps pressing and they trade. The round ends. SCORE: Trizano 10-9
ROUND TWO: Round two begins as they come out and Trizano presses the action right away, backing off Clark. He fires away with leg kicks, consistently landing first and frustrating Clark. He mixes in some push kicks, Clark shoots but Trizano stops that with ease and takes him down. He works from guard, laying in big elbows as Clark has no answer to get off of his back. Trizano keeps raining down with strikes, working the body and head. Trizano transitions to half guard and keeps Clark from cage walking. More strikes follow, Clark is clueless on the ground. Trizano works around to his back and starts working for a choke. More strikes by Trizano and Clark has no answer, and the fight is stopped. OFFICIAL RESULT: Mike Trizano via RD2 (4:50) TKO (via strikes)
– Team Miocic finally gets on the board with a win.
– Next week: Featherweights Suman Mokhtarian (8-0) vs. Ricky Steele (5-0). Tyler Diamond thinks Suman Mokhtarian is avoiding him and being a bitch. Dulani Perry also talks a lot of shit and pisses people off. Luis Pena is announced as officially out of the competition.
– Where we stand…
TEAM MIOCIC
* LW: Mike Trizano (6-0, 1-0 TUF)
* LW: Allan Zuniga (13-0)
* FW: Dulani Perry (4-0)
* FW: Suman Mokhtarian (8-0)
* FW: Jay Cucciniello (8-0, 0-1 TUF)
* LW: Jose Martinez Jr. (4-0, 0-1 TUF)
* FW: Kyler Phillips (5-0, 0-1 TUF)
* LW: John Gunther (6-0, 0-1 TUF)
TEAM CORMIER
* LW: Joe Giannetti (6-0, 1-0 TUF)
* FW: Brad Katona (6-0, 1-0 TUF)
* FW: Bryce Mitchell (9-0, 1-0 TUF)
* FW: Tyler Diamond (9-0)
* LW: Richie Smullen (3-0-1)
* FW: Ricky Steele (5-0)
* LW: Thailand Clark (7-0, 0-1 TUF)
* LW: Luis Pena (4-0, 1-0 TUF) – medical DQ
– End Scene.
– Thanks for reading.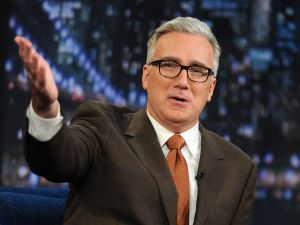 "Byyyyyyyyyyyyyyyyyyyyyye Felicia!"