411 Fact or Fiction Wrestling: Should CM Punk Accept 5 Star Wrestling's Million Dollar Offer?
May 28, 2017 | Posted by
Welcome back to the latest edition of 411 Fact or Fiction, Wrestling Edition! Stuff happened, people loved/hated it and let everyone else know. I pick through the interesting/not so interesting tidbits and then make 411 staff members discuss them for your pleasure. Battling this week are 411's Sean Garmer and Andrew Hughes!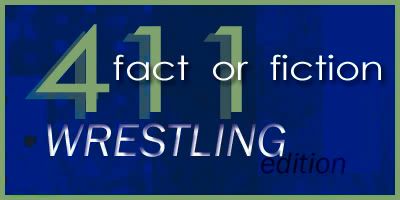 Questions were sent out Monday.
Participants were told to expect wrestling-related content, as well as possible statements on quantum physics, homemade pharmaceuticals, the Turtle Total Trip Theorem, pizza and hydroponics.
1. The Tommaso Ciampa heel turn on Johnny Gargano was excellently pulled off.
Andrew Hughes: FACT – Everything about Ciampa turning on Gargano was top-notch drama. The two had just went to war together in a brutal ladder match and left everything they had in the ring. They came up short against the Authors of Pain but were still being celebrated as heroes in Chicago. The crowd serenaded the duo with thank you-chance as the team was seemingly set to call it a career in NXT and move to the main roster. Then out of nowhere Ciampa absolutely blasts Gargano with a heel turn that was largely unexpected at that moment. The two should have a red-hot program now based on their betrayal that will culminate at the brand's biggest event of the year, NXT: Brooklyn. Given the level of talent we should be due for a wild affair. The "best-friends-turned-bitter-enemies" angle is en vogue this year but the former DIY will pull it off due to the competence of the NXT writing staff.
Sean Garmer: FACT – The best thing was them waiting until the "credits rolled" and make you think they were about to go off-the-air. Then, BAM! Ciampa surprises everyone and the crowd erupts and proceeds to yell obscenities at Ciampa. I mean, let's be honest, the thought was always there the turn could happen. However, they pulled this off so well, it just came off so real. I don't know how you didn't feel some emotion either for Gargano, or against Ciampa when the moment happened and then the beatdown afterwards. I loved Ciampa not just settling for the announce table. He went a step further and went for tables beyond that. It made the whole thing that much more impactful. Then, adding an extra touch was Candice LaRae on twitter totally kayfabing what happened as well. Just a tremendous turn and hopefully the heat is there for that epic match.
2. As a complete show, NXT Takeover: Chicago kicked WWE Backlash's ass.
Andrew Hughes: FACT – NXT Takeover: Chicago undoubtedly kicked Backlash's ass. While no result from the weekend will effect the company as much as Jinder Mahal's shocking victory, NXT's offering was far and away a more enjoyable wrestling show. Pete Dunne and Tyler Bate's U.K. Championship match was incredible. No match during Backlash provided even half of the entertainment value the U.K. title match did. In general NXT Takeover felt like a much bigger deal whereas Backlash largely felt like a transitional show. There was well-built feuds up and down the NXT show with massive blow-offs. Backlash was just the beginning of the feuds that will hold us over until Summerslam season.
Sean Garmer: FACT – There's absolutely no doubt. Backlash came off as lethargic and lacking the urgency and grit that NXT Takeover: Chicago did. Sure, you still had the great AJ and Owens match, but that was the highlight honestly. Nothing touches the beauty of a match that Pete Dunne and Tyler Bate put on at Takeover. Then, looking at other things on the card, Nakamura and Ziggler is almost equal to Strong and EY. Both suffered from situations where maybe the face should have had more offense, but they didn't want to crush EY or Dolph and the match suffered a bit for that. The Women's Triple Threat was the worst match on a loaded Takeover card, but still miles better from the blah match the Smackdown women put on at Backlash. Roode and Itami was really good. Itami worked really hard, showed that fire you want to see from him. However, Roode just outsmarted him at the end. Orton and Jinder wasn't good, but the moment for the Mahrajah is paramount in what WWE wants to do. I'm a fan of the title change, I know some aren't, and that's fine. Then you have the main event Ladder Match that just puts Takeover over the top and that by itself may just outdo anything on Backlash. Not to mention, destroying the silly and just misuse of Breezeango in that tag title match. I'm fine with comedy, but Fandango and Breeze can work and they deserve more than three minutes at the
3. Shinsuke Nakamura's main roster, in ring debut at Backlash was an overall failure in terms of presenting him as a big time star.
Andrew Hughes: FICTION – I can't commit to calling Nakamura's debut an overall failure in presenting him as a big time star. His entrance was still electric. The crowd still went nuts as he made his way to the ring. He also picked up a well-deserved (and much expected) victory over the Show-off. The King of Strong Style didn't quite dominate Ziggler like many would have liked but I doubt most fans are thinking that his performance somehow makes him not the big star WWE is setting him up to be.
Sean Garmer: FICTION – I totally get the mindset that you want Nakamura to just run over the loser Ziggler. But Ziggler is sort of a gatekeeper for WWE. He's also in the Money in the Bank Ladder Match. So, I can see why WWE didn't want him to lose in a squash. He held his own in the loss and their feud is still ongoing, so it allows for it to be more plausible that Ziggler can be in that match because of how much he fought. If he gets squashed, it's hard to say he deserves it. Yes, after Baron Corbin was named, he lost in 15 seconds to Corbin. But that's more to put over Zayn being able to stack up in this situation. Corbin got a bunch of heat back later, which works more for him. While yes, Nakamura would have looked awesome just squashing Dolph, there's a bigger picture at play here and I say, let it ride for a bit.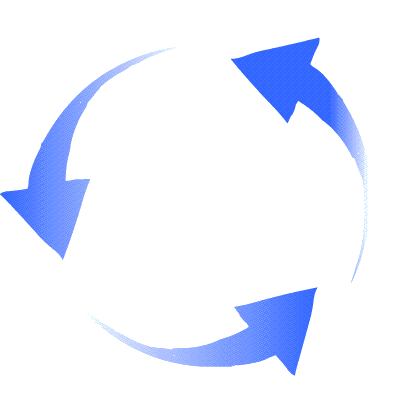 SWITCH!
4. You're 100% behind WWE running a women's MITB match this year.
Sean Garmer: FACT – I'm behind it, but I kinda would rather them wait on it, when they have more women to bring up on both brands. I guess if they want to start the tradition now, it would be fine. I think with the factions, they could plausibly do it, with Charlotte, Becky, Tamina and Nattie. Carmella is rumored to be getting a big push. So, perhaps she wins the Fatal 5 Way and faces Naomi for the title. This sets up the other four to do the Ladder Match. I'd love to see the match and see what they can do with a Women's Money in the Bank holder. I feel like this gives you enough freedom where they can do something totally different, than whatever they are planning for whoever wins the Men's MITB match. It's once again creating more parity among the men and women in the company and I'm all for that.
Andrew Hughes: FACT – Absolutely. The women on the Smackdown Live roster are physical, tough and entertaining. Seeing them smash each other with ladders and take serious bumps will reaffirm the notion that they could do anything the men do. Imagine Charlotte doing a moonsault off of a ladder or Natalya executing a sharpshooter with the aid of one? There is plenty of intrigue to a women's MiTB match story-line wise as well. Will the Welcoming Committee implode? Will they work together to stop Charlotte and Becky Lynch? Can the former horsewoman wok cohesively to take out the heels? The WWE should definitely add this to the Money in the Bank card.
5. At this time, what is your excitement level (1-10) for the WWE Extreme Rules PPV?
Sean Garmer: 7 out of 10 – The Fatal 5 Way should be really fun and although it's probably gonna be Balor, you could make the case for several of those men to win and face Brock. Hardyz and Sheamus and Cesaro in a cage is intriguing and you know some crazy stuff is gonna happen. I'm very pumped for the submission match between Aries and Neville. The other two matches announced so far could run the gambit between decent to good to even better. So, I'm on the high end right now because the top 3 matches for me, should all deliver.
Andrew Hughes: 6 out of 10 – The Fatal 5-way main event is the main reason that I'm interested in this show. The problem is that match shouldn't be a main event. The Universal Champion hasn't been on Raw in a month and a half and the show has lost plenty of heat because of that. The lack of Braun Strowman also considerably lessens intrigue for me. Strowman was absolutely tearing through the Raw roster and the fans have been eating it up. Without the Monster Among Men there is much less of a buzz surrounding the red brand. The Hardyz vs. Sheamus and Cesaro should be a fun battle but it just doesn't feel like the heels can win at this point. As for the rest of the card, the IC and women's title matches should be fine if unspectacular. The stipulation for the women's match could be a cause for concern but Bliss and Bayley should be able to pull something off.
6. Considering his failed MMA debut, CM Punk should accept 5 Star Wrestling' offer of $1 million to return to the ring and take part in their 128-man tournament.
Sean Garmer: FICTION – I mean, if he wants to take the money cool. But why in a tournament? Yeah you get to see him wrestle a bunch of different guys. I'd rather see him return to wrestle a big match on a ROH show or something like that. Not gonna lie, it would be nice to see him back in wrestling. But I'm honestly just over this whole obsession with CM Punk. He decided to leave and do something else. Good for him. If he wants to comeback, great. If he doesn't, I'll just keep enjoying wrestling. Especially with how wonderful New Japan has been, the UK promotions, NXT Takeovers, Stardom and so much more.
Andrew Hughes: FICTION – CM Punk should either give MMA one more chance (which I think is likely) or he should negotiate for more money with the WWE. Punk at this stage in his career is a big star in the mainstream world, at least relative to most of his pro-wrestling counterparts. He doesn't need to return to any form of combat if he doesn't want to, whether predetermined or real. If he called it a career right now he would still be considered one of the greatest stars of his generation. In my opinion if he returns to wrestling at all it should be to get one big moment and triumph in the main event of WrestleMania. The lack of that moment is what drove him away in the first place. Perhaps he could even be a self-aware heel who knows he is taking the spotlight away from full-timers and someone like AJ Styles could be the one to challenge him. Whatever happens I just hope he doesn't end up with 5 Star Wrestling.