Csonka's MLW: Fusion Review 7.06.18
July 6, 2018 | Posted by
Csonka's MLW: Fusion Review 7.06.18
Csonka's MLW Fusion Review 7.06.18 (Episode 12)
OFFICIAL RESULTS
– ACH & Rich Swann defeated Tom Lawlor & Simon Gotch @ 7:10 via pin [**½]
– Low Ki defeated Ricky Martinez @ 2:30 via pin [NR]
– Boiler Room Brawl: Sami Callihan defeated MVP @ 11:30 via pin [DUD]
---
– Follow all of my reviews at this link.
– We get a video package, looking at Sami Callihan's path of destruction along with his death machines.
Tom Lawlor & Simon Gotch vs. ACH & Rich Swann: Gotch and Swann to start, they lock up and Gotch looks to ground the action. Swann counters out and takes him down, but Gotch powers out and takes him to the buckles. They break and Gotch poses. Swann gets a takedown and dropkick, and tags in ACH. They double-team Gotch, but Gotch quickly tags in Lawlor. ACH hits arm drags, but Lawlor cuts him off with knee strikes and chops. ACH picks up the pace but Lawlor pulls guard and dares him to fight on the ground. ACH dropkicks him in the face and covers for 1. Lawlor quickly locks him in a triangle, and now looks for an arm bar. ACH powers him up and hits a suplex to escape. Swann and Gotch in, and Gotch snags an arm bar right away. Swann escapes as the Stud table arrives. ACH & Swann wipe them all out with dives. The ref sends the Stable to the back as Jake Hager arrives and lays the boots to Lawlor and posts him. Col. Parker is pleased. Back in and ACH hits the brainbuster on Gotch and Swann finishes him with the frog splash. ACH & Rich Swann defeated Tom Lawlor & Simon Gotch @ 7:10 via pin [**½] This was a perfectly solid opening match with ACH & Rich Swann getting a big win, while continuing Team Filthy & The Stud Stable.
– Salina de la Renta is interviewed about the bounty on Shane Strickland but really says nothing at all.
– Col. Parker calls out Tom Lawlor for being a piece of shit for taking a dump in his hat. He's sending Jake Hager after him and will get his revenge.
– They hype Battle Riot, which will air on July 27th on beIn Sports as a two-hour special.
– Salina de la Renta has fired Sammy Guevara due to losing his match last week. She fired him over the phone and posted it on Instagram from her hot tub.
– Next week, Jake Hager faces Tom Lawlor. Lawlor comments, saying that he's ranked #1 and that makes him the man in MLW. Lawlor says that they will take out the Stud Stable.
Low Ki vs. Ricky Martinez: Ki attacks with kicks and knee strikes, beating the shit out of Martinez. He follows with elbows, and lays in uppercuts. Ki just mauls Martinez, hits John Wooooooooooo and then finishes things with a head kick. Low Ki defeated Ricky Martinez @ 2:30 via pin [NR] This was a good squash, just destruction by Ki as he looks to collect the bounty and MLW title from Strickland.
– Low Ki interviewed post match, Ki says it is an investment and not a bounty. He will get the job done, and Strickland should take this time to spend with his family prior to his public execution.
– Barrington Hughes calls out Leon Scott for jumping him a few weeks back.
THE MLW TOP 10
10. Barrington Hughes
9. Teddy Hart
8. Jimmy Havoc
7. MJF
6. ACH
5. Fenix
4. Sami Callihan
3. Low Ki
2. Pentagon
1. Tom Lawlor
– We get a Shane Strickland video package, looking at the bounty on him and his issues with Salina del la Renta, and Low Ki coming after him. Strickland says he's seen it all, done it all, and conquered it all; he will overcome Low Ki and stomp his chest in.
Sami Callihan vs. MVP: MVP is done with MLW, this is one of his final appearances on the show. So yeah, we're in a "boiler room," and they start off brawling in a small caged area. Lots of eye rakes, choking, and small weapons attacks follow. They head into a hallway as one of Sami's goons arrives and gets taken out. The brawl continues as Sami's other goon arrives but gets fought off. MVP is wearing some business casual shorts like he's about to go out to he driving range. The lackluster brawling and yelling continues until they brawl out into the crowd. MVP attacks with a broom, but Sami rakes the eyes and escapes. Sami posts him and they continue to brawl at ringside. The crowd is there as a background, there's no heat and almost no reaction at all for this. Sami rolls MVP into the ring along with some chairs. Chair shots follow from Sami, MVP fights off a piledriver and beats down Sami with strikes and hits the playmaker on the chair for 2. This crowd doesn't care at all. Sami tosses a chair into MVP's face and covers for 2. The lariat follows for 2. Sami gets his bat, but MVP cuts him off with a spear. Sami's goons are back, Sami low blows MVP and hits him with the bat and follows with the shoulder breaker for 2. MVP spits at Sami, bat shot by Sami, and that finishes MVP. Sami Callihan defeated MVP @ 11:30 via pin [DUD] This ended up being absolutely horrible. The brawling in the back was bland and lifeless, just nothing to it and honestly felt lazy. There was just no emotion; no feeling of hate, and the addition of Sami's goons added nothing to the match. So then they brawled out in front of the crowd, and I hoped things would pick up in terms of action as they would then have the live crowd to play off of. And then they proceeded to really do nothing but cliché brawling and the crowd couldn't muster up one single, solitary fuck about it. The performers gave the crowd nothing to invest in, and the crowd in turn gave them nothing back. They basically just sat there. All of the short cuts, all of the weapons, all of the faux anger didn't mean a thing, no one bought into it, and this thing felt as if it lasted over an hour, it felt as if it just kept going. MLW must have thought that this thing sounded like such a cool idea, and in theory I get it, but the execution absolutely failed and failed epically. MVP was bad here, Sami wasn't much better, and in terms of "major TV matches," this failed to deliver, and may be one of the worst matches of 2018. In all honesty after seeing this, I'm glad MVP & MLW parted ways, I only have so many burials in me with the same guy. He added nothing at all to the product. This was an overall embarrassing display from two professionals.
– End scene.
– Thanks for reading.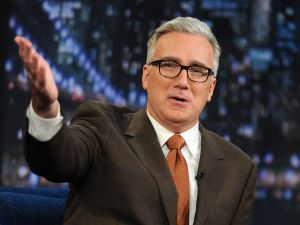 "Byyyyyyyyyyyyyyyyyyyyyye Felicia!"
3.5
The final score: review Bad
The 411
This week's edition of MLW: Fusion started off well with a solid match and angle, setting Swann & ACH up as possible title contenders, continuing Team Filthy vs. The Stud Stable as well as setting up Hager vs. Lawlor for next week. They also continued the bounty angle on Strickland and presented Ki as a real threat with a great little squash and promo. Unfortunately, the main event was absolutely horrible and killed the show for the most part. After a strong and consistent run so far, this was easily the worst edition of MLW: Fusion to date.
legend