Csonka's NJPW New Japan Cup First Round Preview
March 8, 2018 | Posted by
WELCOME back to column time with Larry! Today, I am going to discuss and preview the NJPW New Japan Cup First Round. The New Japan Cup is a yearly 16-man tournament that NJPW puts on, and the winner of the tournament gets to pick a title shot at the IWGP, IC, US, or NEVER championship. Last year Shibata won and challenged Okada for the IWGO title, in what will go down as a tragic classic, as it was the last match of Shibata's career. It's a pretty stacked field, and today I will break down and make my picks for the first round of matches. Feel free to make your picks in the comment section. Thanks for reading! It's wrestling, we love it and will disagree. The only rules are "have a take, be respectful, and don't be a dick."
Michael Elgin vs. Tomohiro Ishii: The first match is a certified hoss fight on paper. I love Tomohiro Ishii, and this is the time of the year that he starts turning things on big time and delivering those kick ass Ishii matches that many of us love. Michael Elgin has re-signed with NJPW, and whether you love or hate him (he's a controversial figure these days), when he's in there with the top crop of talent, he delivers. But while he has re-signed, NJPW doesn't seem to know what they want to do with him, I thought he'd be the guy to challenge Suzuki with Tanahashi out, but they went with Makabe instead. Elgin feels like just a guy right now, and while he maybe looking go prove himself and deliver here, I'd be absolutely shocked of he beat Ishii here. WINNER: Tomohiro Ishii
Juice Robinson vs. Yujiro Takahashi: Juice Robinson had a really great 2017, stepping up in big matches with Omega, Goto, & Naito. He's been busting his ass and has become so much fun to watch in whatever environment NJPW puts him in, he's such a great post WWE success story and it's been fun to watch. Yujiro Takahashi is the sleazy undercard scrub of Bullet Club, who plays up his gimmick a lot, and is sort of just there. But every once and a while, he steps it up and reminds people that he can work when he wants to. I am hoping that this is one of those times, but even if he has his working boots on, I see Juice walking away with the win and starting the quest he set out last year, attempting to win the New Japan Cup. If things pan out, he'll have a chance to have a real banger with Ishii. WINNER: Juice Robinson
Hiroshi Tanahashi vs. Taichi: His arm may be falling off, and Suzuki may have ripped his leg off and nearly beat himself to death with it, but Hiroshi Tanahashi is back and the ace has something to prove. Speaking of something to prove, we have the former Suzuki-gun junior and newly minted heavyweight, Taichi. I am not a big fan of the guy, he's never clicked with me or come off as an interesting in ring performer. He's 37, hasn't really shown signs of improvement, and relies too heavily in the gimmick and shortcuts. He was one of the absolute worst parts of the 2017 BOTSJ tournament. I keep hearing this narrative that he's a great character, and that he's going to be gold. In theory these people may be right, but to me he's a disaster waiting to happen. So while I am not a fan at all about the elevation of Taichi, it's a huge chance for him as he faces Tanahashi here. Tanahashi reluctantly took some time off, and put over Suzuki huge on the way to his mini-vacation in an excellent match. With that being the case, and adding onto this the fact that Okada is closing in on Tanahashi's title defense record, Tanahashi gets the rebound win here and starts his quest to win the cup so that he can challenge Okada and stop him from stealing part of his legacy. WINNER: Hiroshi Tanahashi
Bad Luck Fale vs. Lance Archer: Bad Luck Fale is the under boss on the Bullet Club, who always gets a push at least once a year in NJPW. Archer is hit and miss guy, there are times where he looks like a world-beater, and times he comes off almost bored to me. This has a chance to be a real clunker, Fale is Fale and his matches are really formulaic, and only guys like Nagata, Tanahashi, Okada, & Nakamura have had success making things work well with him in terms of delivering quality matches. I am hoping that we get a really fired up Archer here, because if he's on I think that this will be good. But Fale will pickup the win and get his yearly match with Tanahashi, which will somehow be good again. WINNER: Bad Luck Fale
YOSHI-HASHI vs. Kota Ibushi: The other half of the bracket features CHAOS' constant under achiever, YOSHI-HASHI battling the great Kota Ibushi. HASHI showed some newfound aggression vs. Naito, but once again failed in picking up the big win. To his credit, he can and has stepped up and had some really good and even great matches in the past. HASHI is a weird dude, there are times where he looks as if he's looking to break out, and times where he's just a guy. If HASHI is motivated, this will likely be good because Ibushi has been really locked in since WrestleKingdom 12 and the following reunion with Omega, who is sitting out of the tournament. While Ibushi is focused on his Golden Lovers reunion, I just don't see HASHI picking up the win here and I have Ibushi moving on. WINNER: Kota Ibushi
Tetsuya Naito vs. Zack Sabre, Jr.: I am really looking forward to this one, both guys are great and rarely disappoint. I think that the most fascinating is that these two haven't faced off much, and a guy like Sabre will take Naito out of his comfort zone, which is good as Naito adapts really well in those situations. They had a very good, bordering on great match in last year's G1, which Naito won, and I predict more of the same here. I haven't had enough Sabre in NJPW for my liking, luckily he's been tearing it up in other places I get to see him, but his return here is more than welcomed. If all goes to plan, I have Naito beating Taichi at the anniversary show, and if that holds true, I see a frustrated Taichi (who I have losing to Tanahashi in the tournament) costing Naito here, allowing Sabre to move on. WINNER: Zack Sabre, Jr.
Toru Yano vs. Davey Boy Smith, Jr.: Much like Fale, Yano always picks up wins when he likely shouldn't. I anticipate a shenanigan filled match, with Yano being the sublime thief and stealing the win here to disappoint another Suzuki-gun member, which may also serve as a build to KES vs. Yano & Ishii for a possible tag title shot. WINNER: Toru Yano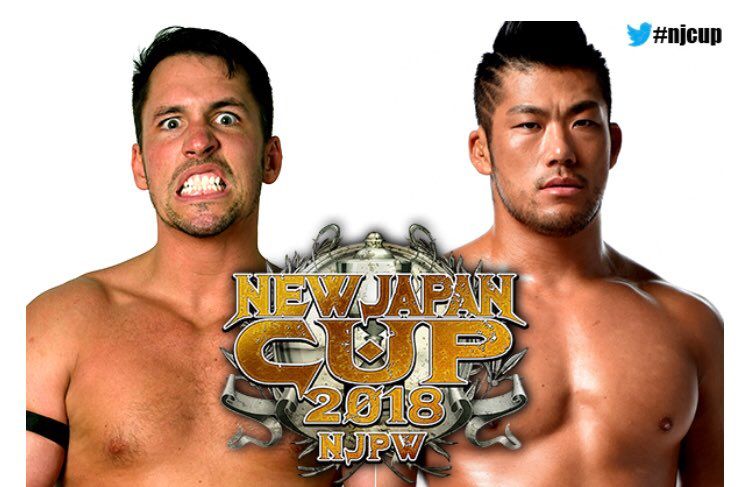 Chuck Taylor vs. SANADA: This was supposed to be Trent here, but he was injured in his PWG match with Chuck, tearing his pec & biceps. He gutted through the ROH Honor Rising shows, but was forced to take time off to properly heal, and so his best friend Chuck gets his spot. I have been thrilled with the chances that Chuck has received in NJPW, and he's done really well for himself. This is a huge opportunity for Chuck, as he faces a NJPW in the making in SANADA, who is coming off of a great match with Okada. While we'll get some of Chuck's normal shenanigans, which are in all of his matches, I think that he'll be working here to impress and prove himself as more than a comedy wrestler, which all too many think that's all he is. SANADA looked like a new man against Okada, really bringing the fire and he'll be looking to follow up on that Okada performance here. I am really excited for the possibilities here, and while Chuck will be game, I see SANADA taking the match and moving on. WINNER: SANADA
– End scene.
– Thanks for reading.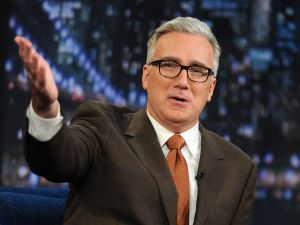 "Byyyyyyyyyyyyyye Felicia."