Csonka's ROH Manhattan Mayhem 2018 Review
March 3, 2018 | Posted by
Csonka's ROH Manhattan Mayhem 2018 Review
Csonka's ROH Manhattan Mayhem 2018 Review
OFFICIAL RESULTS
– The Briscoes defeated The Dawgs & Coast to Coast @ 9:28 via pin [**½]
– Tenille Dashwood & Deonna Purrazzo defeated Sumie Sakai & Jenny Rose @ 8:10 via pin [**]
– Punishment Martinez defeated Soberano Jr @ 5:55 via pin [½*]
– If Gordon Wins, He's Booked For All In: Cody Rhodes defeated Flip Gordon @ 17:00 via pin [**¾]
– Silas Young, Beer City Bruiser, & Brian Milonas defeated Kenny King, Cheeseburger, & Chuck Taylor @ 13:35 via pin [**½]
– Dalton Castle & Volador Jr. defeated Jay Lethal & Ultimo Guerrero @ 15:25 via pin [***½]
– Ultimate Mayhem Match: Bullet Club defeated The Kingdom & Shane Taylor @ 26:22 via pin [****¼]
---
– Follow all of my reviews at this link.
– ROH Enforcer Bully Ray makes his way out to kick off the show. Bully welcomes everyone to the show, and is happy to be here in ROH, and puts over the company.
– They announce that there will be changes to the card, due to weather forcing talent off the show. So Cal Uncensored (Christopher Daniels & Frankie Kazarian & Scorpio Sky) are off the show due to travel issues. Alex Shelley is also off the show.
– Chris Sabin is on commentary.
The Dawgs (Titus & Ferrara) vs. The Brisoces (Mark & Jay) vs. Coast to Coast (Ali & LSG): The Briscoes rush the ring and everyone brawls. Jay takes early control, working over LSG. Titus tags himself in, but Jay attacks Ferrara allowing Titus to use Ferrara as a weapon against LSG. Ali tags in and works over Titus, and hits the complete shot for 2. Jay takes out LSG and the Briscoes attack Ali. The Briscoes work over Ali, Mark tags in now and lays in chops, Ali fires up and lays in forearms. Mark cuts him off with a Russian leg sweep and rear naked choke. Jay tags in, working over Ali in the corner. The Briscoes go back to the double teams, Titus tags in and works over Ali in his corner. Ferrara posts himself, Ali fights back, but Titus cuts him off, covering for 2. LSG finally gets the hot tag; he runs wild and takes out Ferrara. Titus makes the save, and C2C double-teams the Briscoes. The Briscoes clear them out, and attack Ferrara. Titus back in and hits Mark with a dropkick, but Jay pulls him to the floor. Ali & LSG hit the coast-to-coast dropkicks on Ferrara. Jay gets a blind tag, the Dawgs take out LSG, but the Briscoes take them out. Jay driller on Ferrara and that's that. The Briscoes defeated The Dawgs & Coast to [email protected] 9:28 via pin [**½] This was a solid match to kick things off, but it felt really disjointed and far from smooth. The Briscoes winning made the most sense, since they are challenging for the tag titles next week.
– Jay Briscoe cuts a post match promo, promising to win the tag tittles next week at the 16th anniversary PPV.
– Mandy Leon is on commentary.
Tenille Dashwood & Deonna Purrazzo vs. Sumie Sakai & Jenny Rose: Rose and Purrazzo start us off. They work some basic back and forth, and both go for early pins. Sakai tags in and she wants Dashwood. She tags in and Sakai hits knee strikes, but Dashwood cuts her off with clotheslines and then tosses her across the ring. She hits the corner splash, covering for 2. It breaks down with Purrazzo & Dashwood working arm bars, but Rose & Sakai make the ropes. Dashwood tags out to Purrazzo, she works the arm, but Sakai hits a head scissors, but Purrazzo cuts her off with a German. Rose cuts off Purrazzo, tags in and lays in chops on Purrazzo. The corner clothesline follows, and the snap suplex gets 2. The bow and arrow follows, Sakai tags in and they double-team Purrazzo in thier corner. Sakai heads up top and the hits the missile dropkick for 2. Sakai off the top, but Purrazzo counters into an arm bar. Rose makes the save, but Purrazzo hits the spear to both and tags in Dashwood. She runs wild on Sakai, working the tarantula. The butterfly suplex follows for 2. Rose & Purrazzo in as it breaks down. Sakai hits the fisherman's neck breaker on Dashwood for 2. Sakai up top and misses the moonsault. Dashwood hits spotlight kick for the win. Tenille Dashwood & Deonna Purrazzo defeated Sumie Sakai & Jenny Rose @ 8:10 via pin [**] This was an ok match, they worked hard but there was very little heat for it, and it wasn't very interesting overall.
Punishment Martinez vs. Soberano Jr: This was supposed to be the opener, but Soberano just arrived. They work a fast paced back and forth, and Martinez gets dumped to the floor. Martinez cuts off the dive, and then shoves away the moonsault before launching him to the barricade as the crowd chants "you fucked up" on the moonsault attempt. Back in and Martinez takes control, tossing Soberano around and covering for 2. Soberano then misses a PELE, landing on his head and he gets another "you fucked up" chant. Soberano hits a RANA, but Martinez fails to bump to the floor. This is not going well at all. Soberano hits a dive, but can't take Martinez down. Soberano hits another corkscrew dive and finally takes Martinez down. Back in and Soberano hits a corkscrew high cross for 2. Soberano hits a sunset flip for 2. Soberano follows with kicks, Martinez cuts him off and hits a spin kick. Martinez gets cut of, and Soberano hits a moonsault in the ropes for 2. Soberano hits an enziguri, but Martinez hits the chokeslam and that's thankfully that. Punishment Martinez defeated Soberano Jr @ 5:55 via pin [½*] That was BAD. I feel bad that Soberano was running late due to travel issues, but he really came off badly in his ROH debut, and I say that as a big fan of the guy. He blew spots and they simply didn't work well together; if it could go wrong here it did.
– Post match and Martinez hits an apron bomb on Sobernaro.
– Ian Riccaboni is here with Jonathan Gresham for a Q&A. They take fan questions as Cabana buries the segment. Gresham says he's happy to be here in ROH, and says he is cleared to wrestle and will be back soon. Gresham wants a rematch with Lethal and to prove he's the best technical wrestler in the world. This was not a good segment.
– Cody heels on the crowd, and says he doesn't need this, and mocked Gordon for being a "flat Earther." He's also upset that fans are chanting for Kenny Omega. Cody teases leaving, and takes a fan's beer and throws it away.
If Gordon Wins, He's Booked For All In: Cody Rhodes vs. Flip Gordon: The fans voted on the stipulation, and if Gordon wins, he's booked for "All In." Brandi & Bury the Bear are out with Cody. Cody stalls to begin. They finally lock up, Cody takes him to the corner and we get a clean break. Cody kisses Brandi & Bury. They lock up again; Gordon does a back flip and poses, angering Cody, who powders to the floor for some more stalling. Cody back in, hits a shoulder block, but Gordon kips back up. Gordon picks up the pace and follows with a dropkick. Cody powders and stalls once again. Gordon teases a dive and blows a kiss to Bury & Brandi. Cody is finally back in, and Gordon rolls him up for 2. They lock back up, and Cody takes control in the corner with rights and chops. Gordon fires back with chops, follows with a snap mare, running kick and standing moonsault for 2. Cody powders, Gordon follows and slams him to the barricade, Gordon accidentally knocks down Brandi, who was faking and helps Cody attack Gordon. Back in and Cody takes control, attacking the leg of Gordon. Cody follows with a delayed suplex, and covers for 2. Cody lays the boots to Gordon now, tries to dump him to the floor, and does, shooting Gordon to the barricade. Cody teases Omega's rise of the terminator dive, and hits the suicide dive. He hugs Bury the bear. Gordon fights back with a 619 and superkicks Bury. Gordon now follows with a tope, wiping out Cody. Back in and Gordon hits the springboard sling blade. Gordon up top, but Cody runs up and cuts him off. Gordon fights off the superplex, and drops down and connects with superkicks. Gordon then does the deal with a falcon arrow for 2. Cody cuts him off and locks in the American death lock. Gordon makes the ropes. Gordon gets a bottle of water, and takes a drink. He mists Cody, hits the superkick and Samoan pop; the running shooting star press gets 2. Cody rakes the eyes, and hits a moonsault press for 2. Cody hits cross Rhodes, heads up top again and misses the moonsault. Gordon up top and hits the 450 but Cody kicks out. Gordon follows with kinder surprise, Brandi distracts him and Cody then hits Brandi with the disaster kick by accident. Gordon shows compassion and Cody lays him out with cross Rhodes to win. Cody Rhodes defeated Flip Gordon @ 17:00 via pin [**¾] Cody unfortunately reverted back to he stalling bullshit, ending his strong run of matches he's been on since WrestleKingdom 12. It was a pretty good match overall, but lacked any real sense of urgency.
– Bury carries Brandi to the back.
– INTERMISSION TIME and they show Joe vs. Danielson from the first anniversary show.
Coleman's Pulpit: The fans voted for the possible guest, and they chose Colt Cabana. Matt Taven & The Kingdom arrive and interrupt, complaining about the conspiracy against them. Taven then runs down SoCal Uncensored, and says that the main event now has their name all over it, and the Bullet Club will kiss the ring tonight. Well that was pointless.
– TOMOHIRO ISHII IS WORKING SUPERCARD OF HONOR~!
Kenny King, Cheeseburger, & Chuck Taylor vs. Silas Young, Beer City Bruiser, & Brian Milonas: Cheeseburger is replacing the injured Trent. Bruiser and Taylor to begin, and the Bruiser overpowers him to begin. Burger tags in and he wants Milonas. He tags in and Burger looks for a tackle, fails and then follows with chops. Burger picks up the pace, but gets leveled with a clothesline. Wholesale changes to King & Young. They work back and forth; Young cuts King off, hits the Finlay roll but King counters back. The spin kick follows and they go crazy fists as it breaks down into a floor brawl. Bruiser ends up running into the barricade, King rolls Young back in and Team Kenny work triple teams on Young. Burger hits a tornado DDT for 2. Team King then hugs; Burger gets cut off by Young and bruiser & Milonas take him out and then knock King & Taylor to the floor. Milonas hits an overheads belly to belly on Burger, cutting off the ring and isolating Burger. Milonas follows with a splash, and tags in Young. Young covers for 2. Bruiser back in and he continues the heat on Burger, talking trash. Milonas back in and Burger tries to fight them off, but eats a powerbomb for 2. Taylor gets tossed to the floor. Milonas uses his ass to attack Burger, but Bruiser misses the cannonball. Burger gets the hot tag to King. He runs wild on Young, hits the spin kick and bruiser cuts him off. King fights him off, but Young hits the back breaker. King rebounds with a spinebuster. Milonas cuts him off, Taylor tags in and brawls with Young. The sitout powerbomb connects and Taylor covers for 2. Taylor up top and the moonsault misses, he lands on his feet and follows with a Michinoku driver for 2. Taylor fights off Bruiser and follows with a tope. Young tosses him to the barricade, Young cuts a off Burger but King hits a tornillo to the floor. He and Young brawl up the ramp and to the stage. Burger left alone with the big boys, hits shoteis and superkicks, Milonas sets him up top and looks for a superplex and hits it, Bruiser hits the frog splash for the win. Silas Young, Beer City Bruiser, & Brian Milonas defeated Kenny King, Cheeseburger, & Chuck Taylor @ 13:35 via pin [**½] This was another solid, but forgettable match. Beer City Bruiser, & Brian Milonas win again as they tease a possible run at the tag titles for them.
– We get a video package for the 16th anniversary show.
Dalton Castle & Volador Jr. vs. Jay Lethal & Ultimo Guerrero: The boys are out with Castle. Jay and Castle shake hands, and then push and shove. They start off the match, and lock up working to he corner. We get a clean break. They lock back up, and Castle works a side headlock and follows with a shoulder tackle. Castle teases bangarang, Jay escapes, and Jay teases the lethal injection. They work some back and forth, Castle avoids the dropkick and jay powders to the floor. Back in and Guerrero tags in, as does Volador (who is wearing a face guard). Guerrero & Volador lock up, Guerrero grounds the action and they work into a standoff. Volador hits a head scissors, they pick up the pace, working counters and into a standoff. Guerrero hits the corner clothesline, tags in Jay and he follows with the hip toss into the dropkick combo. Guerrero hits a dropkick, and Jay follows with a back elbow, covering for 2. Guerrero back in and gets sent to the floor as Volador makes his comeback. Castle tags in and works over Jay, shooting him to the corner and Jay took a nasty bump there. Castle covers for 2, and then grounds things. Jay battles back with rights, but gets cut off and Volador hits a splash off the ropes for 2. Volador now grounds the action, tags in Castle and he hits a suplex and covers for 2. Tag back to Volador, but Jay cuts him off but then misses the dropkick. Jay hits a desperation enziguri and tags in Guerrero. Guerrero runs wild on Castle and Volador, dumps Castle to the floor and Volador goes for a rope, caught and Guerrero powerbombs him onto the floor. Jay follows with a suicide dive, and back in, Jay & Guerrero work double teams and that gets a near fall. Guerrero slams castle and Volador shoves Jay off the top. Volador superkicks Guerrero, takes him up top and Guerrero hits the Guerrero special off the ropes. Castle cuts off Jay, and then hits a German on Guerrero for 2. Jay & Volador brawl to he floor, and Jay slams him to the barricade. Castle & Jay brawl center ring now, Jay hits a bicycle kick and Volador cuts off the lethal injection, hits a superkick but Guerrero makes the save. Castle lays in chops and rights on Guerrero, every one works up top in opposite corners, but Guerrero powerbombs Castle off the top. Volador RANAS Guerrero off the top and picks up the win. Dalton Castle & Volador Jr. defeated Jay Lethal & Ultimo Guerrero @ 15:25 via pin [***½] This was an overall very good match, the crowd wasn't into it early, but they did a great job of getting them into it and this ended up being fun, and was the best thing on the show.
– Post match, Guerrero tries to steal the ROH Title, but lethal takes it and hands it to Castle.
– Cody is out for commentary.
Ultimate Mayhem Match: The Kingdom (Taven, O'Ryan, & Vinny), & Shane Taylor vs. Bullet Club (The Young Bucks, Adam Page, & Marty Scurll): Two men start. After five minutes, another wrestler enters the ring determined by the winner of a coin flip. Teams will alternate every two minutes until all eight men are in the ring. The match cannot end until all eight men are in the ring and MUST end by pinfall or submission, it's like WarGames without the cage. So Cal Uncensored (Christopher Daniels & Frankie Kazarian & Scorpio Sky) was originally scheduled for this, but missed the show due to travel issues, and the Kingdom replaced them. Taven & Marty start us off. They brawl at the bell, and the action spills to the floor. Marty immediately attacks the hand of Taven, gets a chair and throws it at Taven. Taven cuts him off, and lays in rights. Back in and Taven hits a back breaker and running knee strike. But the lionsault eats knees and Marty lays in superkicks. Taven hits a suplex, and heads up top. Marty cuts him off and crotches him. Marty follows him up and hits the superplex. He then attacks the arm and hands of Taven, slides a chair in and Pillmanizes the arm of Taven. They spill to the floor, and Taven throws a chair at Marty. He follows with uppercuts and now Vinny is in, and attacks Marty making it 2 on 1. They toss Marty to the floor, but Marty throws the piles of streamers at them for a distraction and next in is Matt who dives off the stage onto Taven he then rushes the ring and hits a tope and the crowd is alive. Marty & Matt isolate Taven, working double teams and then attacking Vinny. Marty hits poetry in motion on Vinny. Taven and Vinny eat superkicks, and O'Ryan is now in, attacking from the crowd. The Kingdom takes control, throwing chairs and brawling on the floor. They roll Marty back in and shoot Matt to the barricades. Marty now gets a table and Nick is now in. Hot tag Nick hits the ring, running wild with kicks and knee strikes. The Bucks now work double teams, clearing the ring and Matt puts Vinny through a table with a top rope elbow drop. They brawl goes to the floor, and Bullet Club is in control. Taylor is now in, and only Page is left. Taylor attacks Marty right away, and takes out he and Nick. The uranage to Matt follows and it's all Taylor right now. Taylor looks under the ring for something, and pulls out a table. He sets it up and they beat down Matt and place him on the table. Page is now in and attacks with chair shots and runs wild. Taylor cuts him off, punching the chair, but Page takes him to the floor. Page hits the big moonsault and Matt follows with another. Nick heads up top and he moonsaults onto the pile. They want Marty to fly, he heads up top and Marty hits a moonsault. He then takes a victory lap and hugs the fans. The Kingdom gets dumped into the crowd, Matt lays in chair shots on Taylor, and he's dumped into the crowd. We now get the big crowd brawl, and Page hits a balcony moonsault onto the pile! The crowd is going nuts for all of this. Bullet Club takes Taylor back into the ring, page looks for rite of passage, Taylor fights him off, and hits a Samoan driver. The Bucks run wild with superkicks, and lay out the Kingdom. They all superkick Taylor, Marty hit the brainbuster, but Taven makes the save. Taven fires up and O'Ryan & Vinny are back to make the save with chair shots. They set Page on a table, and Vinny hits red rum through the table. Marty makes the save for Matt with chair shots, bodies spill to the floor and Taven hits the big tope. The Kingdom sets up another table, they set Matt on the table, Taven up top and cut off with a superkick. Page and Matt hit a shooting star Meltzer driver on O'Ryan. The indie taker connects to Vinny on the floor. Marty breaks the fingers of O'Ryan, locks in the chicken wing and then the Bucks light him up with superkicks and toss him to the floor and through the table. Bullet club puts Taylor on the table, but it breaks. Nick hits the 450 on Taylor anyway. Page hits the buckshot lariat and last rites on O'Ryan, and that's that. Bullet Club defeated The Kingdom & Shane Taylor @ 26:22 via pin [****¼] This was an absolutely wild and crazy main event, and a great match that the show desperately needed. They made great use of the stipulation, kept a great pace and delivered some really wild and memorable spots. Also, considering the last minute change with SoCal Uncensored not being able to be here, they did a really great job of delivering a great main event, that was a ton of fun and had the crowd engaged the entire time. Every one got time to shine, and this was probably the Kingdom & Shane Taylor's best ROH match ever, as they looked good even in defeat. The match delivered on the stipulation and was easily the best thing on the show by a long margin.
– End Scene.
– Thanks for reading.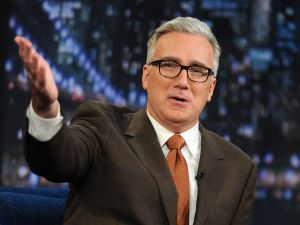 "Byyyyyyyyyyyyyyyyyyyyyye Felicia!"
6.0
The final score: review Average
The 411
Unfortunately, ROH Manhattan Mayhem 2018 had a lot of things working against it, due to travel issues holding Shelley, Daniels, Kaz, & Sky off the show, so some rebooking had to be done late in the day. Most of the card felt very forgettable and average, minus the Soberano Jr debut, which was historically bad. He arrived late and then proceeded to shit the bed, missing spots and landing on his head with, nearly knocking himself out. Thankfully the co-main and main events picked up and delivered, pulling the show up to an overall verge effort. If cherry picking, watch the last two matches, but especially the main event.
legend