Csonka's TNA Impact Review 2.16.17
February 16, 2017 | Posted by
Csonka's TNA Impact Review 2.16.17
Csonka's TNA Impact Review 2.16.17
OFFICIAL RESULTS
– Moose & Brandi Rhodes defeated Rosemary & Crazy Steve @ 5:00 via pin [**]
– Jessie Godderz defeated Kingston @ 4:20 via pin [**]
– For The Mexican Tag Team Championships: The Broken Hardys defeated "The Tag Team Champions of Mexico" Super Crazy & Psicosis [NR]
– Brooke defeated Sienna @ 6:20 via pin [**½]
– Anything Goes Street Fight: Eddie Edwards vs. Davey Richards went to a no contest @ 14:45 [NR]
---
– We get a video package on last week's show.
– Awesome, we're kicking things off with a match.
Moose & Brandi Rhodes vs. Rosemary & Crazy Steve w/Abyss: Rosemary distracted Moose, allowing Steve to attack, he ran wild until Moose cut him off with a shoulder block. Steve sends Moose to the floor, allowing Abyss to attack and Decay to take the heat. Steve grounded Moose, working forearms and then chops. Moose had enough of that shit, fought back and then Abyss distracted him. Steve hit some dropkicks, but Moose got a roll u and hit a single armed powerbomb over the ropes onto Abyss. Rosemary and Brandi in now, Brandi hit some strikes, to the second rope and hit a dropkick. It broke down, she and Moose then worked jabs to Decay and followed with clotheslines and Moose pinned Steve. Moose & Brandi Rhodes defeated Rosemary & Crazy Steve @ 5:00 via pin [**] This was a perfectly solid opening match, and I loved that we opened with a match here. Brandi's action was limited, and she wasn't nearly as bad as in previous appearances. Again, this was solid, I just hate that rosemary has lost all momentum as Knockouts Champion and seemingly has nothing to really sink her teeth into right now. She's become an afterthought.
– Eddie Edwards is here, but not to talk, "I'm here to beat Davey's ass!"
– Moose &Brandi celebrate backstage. Moose says she has his number, and will always have her back.
– We get highlights of the Davey Richards heel turn from last week.
Eddie Edwards Lies; is Actually Here to Talk: He calls out Richards for an ass beating. His best friend and brother turned his back on him, and then had his innocent wife attacked. Angelina Love arrived and said Edwards will get Richards when she says so. She runs down Edwards for not being around when Richards tore his ACL; he never texted, called or visited. Love says she can have him now, and introduces Richards as "The American Wolf," with new theme music. Edwards tells her to give Richards balls back. Richards says he took Edwards and made him someone when he created the team. Richards will now destroy what he created, Richards then told him to walk away or he will expose him as the bitch he is. They brawl, security tries to break them up but they keep fighting. we're getting an anything goes street fight here tonight. Good segment, they kept it simple, teasing that Love twisted the mind of Richards, leading to the ole jealous tag partner returning to get revenge on the partner that stayed behind and dared to find success without him. The only issue with the segment is that by Edwards not getting to defend himself, he looks bad while Richards comes off as sympathetic, as he was injured and alone taking care of his pregnant wife while his friend "allegedly" never helped.
– We get footage from Braxton Sutter's bachelor party It's really Bennett's party, as Sutter knows none of the guests.
– We get footage of the Hardys in Mexico. The best thing about this so far is that The Hardys are coming off as big stars with all of the people around them in Tijuana. We also got a clip of Konnan demanding a minion get as much bootleg Hardy stuff as possible to sell.
– Next we get clips of Laurel Van Ness' bachelorette party, Maria of course hates how Allie decorated for the party. She then breaks the news that Lauren is marrying Sutter next week. Sad Allie is sad…
Kingston vs. Jessie Godderz: Kingston attacked at the bell, but Godderz quickly fought back and worked over Kingston with rights and hip tosses. Kingston quickly cut him off with a uranage and then beat him down in the corner. Kingston worked a short heat, Godderz quickly fought back and hit the blockbuster for the near fall. Kingston stunned him off the ropes, hit the STO for a near fall. Godderz fought back, Kingston fought of the crab but Godderz hit the springboard forearm for the win. Jessie Godderz defeated Kingston @ 4:20 via pin [**] Another solid match, Godderz is a fun performer to watch but they have no real clue what to do with him. It's nice to see him get a win, but again the DCC can't keep momentum to save their life; the booking of the group leaves a lot to be desired as they seemingly have no real goal and feel like a completely underachieving group. Some will claim that's because they were going to feud with Corgan and it got scrapped, but you have to adapt and rewrite and not make them feel like a job squad. The match was also just there, with no story or action to make you really care about it.
– More from Sutter's bachelor party, some dude tries to sell him drugs. Bennett said Maria told him to throw this party and if Sutter leaves, Bennett has to go home.
– More from Laurel Van Ness' bachelorette party. The mean girls are mean to Allie and make her cry. Sienna has had enough and just wants to drink.
Tyrus Hosts The Fact of Life: Tyrus brings out Drake, who has his arm in a sling. He rips off the sling and blames Tyrus for making matches without clearing it with him. And that's why he left him to get beat lack week, he pays him to watch his back and Tyrus' place is to watch the main event, while Drake wrestles in them. I mean, Drake's not wrong. Drake says he owns Tyrus but Tyrus grabs him by the throat and announces they have a match next week. The segment was effective to continue their issues and set up next week's match, unfortunately it's a match I have no desire to see.
– We get footage of the Hardys in Mexico. They meet with Konnan to win the Mexican Tag Team Championships, and don't even want paid. Konnan is thrilled that they are wrestling for free and orders the bootleg merch be made and sold. Somehow I think that's a shoot.
– More from Laurel Van Ness' bachelorette party. Maria yells at Allie some more and then gives Laurel some see through lingerie. Maria orders Allie to get bridesmaid dresses and says Allie will be the ring bearer. Maria then smashes a cupcake in her face.
– Matt orders VanGuard1 To plan an escape route so that they can avoid the riot when then win the titles.
The Broken Hardys vs. "The Tag Team Champions of Mexico" Super Crazy & Psicosis: The match is clipped to hell, the ref is blurred out because he's under contract to Lucha Underground and some ring chicks hit on VanGuard1. The good news was that the atmosphere came off great; the Hardys hit poetry in motion, a twist of fate and the swanton to become the tag team champions of Mexico. The segment worked well and was what it needed to be, but felt incomplete because we didn't see much of the match. I think the cool thing is that the footage of all the fans in the streets and in the arena made the Hardys feel like an even bigger deal, so that's a success for sure.
– The Hardys escaped with the titles and the champagne, teleporting to the dome of deletion. Matt gets a premonition, and next week, they head to CWF Mid-Atlantic.
– We get a video package, featuring Brooke discussing Maria trying to ruin her return.
Brooke vs. Sienna w/Maria: Brooke had to fight off Maria early, she ran wild on Sienna hitting a dropkick and head scissors. Sienna uses her power game, cuts her off and then grounds her. Sienna they hit a wheelbarrow German for the near fall. Sienna really plays bully well, nothing fancy, just a focused attack, always staying one step ahead of her opponent. She uses her size advantage really well, even though she's not a giant. Brooke sold well as Sienna mixed in some good attitude, pointing to Maria and saying she did it for her. Brooke eventually sidesteps a charge and makes her comeback. Maria distracts Brooke, Sienna almost hits her, but stops and hits the sack of shit slam to Brooke. Brooke escapes the AK-47 and gets the roll up for the win. Brooke defeated Sienna @ 6:20 via pin [**½] It wasn't great, but it was the best match on the show. They played the monster vs. resilient babyface formula, it worked but just lacked the fire from Brooke; Sienna was really good here.
– More from Sutter's bachelor party, a fat stripper with a cigarette shows up so they opt to watch porn.
– Eli Drake promises to kick Tyrus' next week, just like he did with EC3.
Your Champion Lashley is Here: Lashley informed us how great he is, noting that he loved to hurt people. No fighter alive can hang with him let alone beat him… And then MMA fighter & NJPW on AXS TV announcer Josh Barnett made his debut. FYI, Barnett wrestled over 50 matches in total for NJPW in 2003 and also worked for the Inoki Genome Federation. Barnett said that Lashley surely talked a lot, noting that he has been with him in his corner for several fights. He's disappointed in Lashley, and is here to show Lashley in person, in the ring and teach him a lesson. Lashley cut him off and welcomed him to the Impact Zone. He then put over Barnett as great in MMA, but in MMA there are rules, but in Lashley's world there are no rules. He tells Barnett to be like everyone else and go to the back. Barnett tried to snatch Lashley's arm, which angered the champion. Barnett challenged him to a title match, noting that Lashley needed to prove himself. Lashley agrees to it, saying that the ass whooping will happen all the same. Lashley was good here, but Barnett's motivations came off as off. Lashley has been kicking ass, but for some reason, he hasn't acted like a real champion to Barnett. Barnett's statements were made in wide strokes with little definition, he came off as an annoyance compared to the bad ass champion. The segment was flat overall.
– We see fallout from Sutter's bachelor party, he looks completely miserable; I can sympathize because I had to watch all o these segments. Sutter lays the fat stripper on Bennett and takes a picture of them. Yup.
– The big wedding is next week.
Anything Goes Street Fight: Eddie Edwards vs. Davey Richards w/Angelina Love: Love cuts a promo and introduces Richards, distracting Edwards and allowing Richards to attack from behind. They brawled to the floor, with Richards attacking the hand on Edwards. They worked through the break, and post break, Richards continued attacking the hand of Edwards, this time using a chair. Edwards firs up, sends Richards to the floor and hits a suicide dive and flies over Richards and into the fans. Edwards grabs a chair, but Love enters the ring with a chair This distracts Edwards, Richards grabs a chair and nails Edwards, sending his chair into his face. Love then hands Richards a chair, they kiss; Edwards's wife then tries to make the save but Love lays her out. Love then handcuffs her to the ropes, Love grabs a chair but Edwards covers his wife up only for Richards to beat him down with repeated chair shots as his wife watches on. Richards then destroys Edwards with a conchairo. Love low blows the ref and love counts the three for her man. Eddie Edwards vs. Davey Richards went to a no contest @ 14:45 [NR] This was, by leaps and bounds, the best thing on the show. They followed up on last week with a good brawl, but they didn't give away a finish in their first battle. Love is clearly pulling the strings of Richards, she's in his head and manipulating him and he's doing everything she says because he's convinced it's the right thing. They both showed some great fire here, Richards was a remorseless asshole here, and the angle with the wife of Edwards creates great drama (forcing her to watch her husband get beaten) and then the visual of Edwards covering her up to save her was great. Richards came off great as a heel; he and Love are off to a great start as an evil couple. I hope that they can keep the momentum up with this feud.
– End scene.
– Thanks for reading.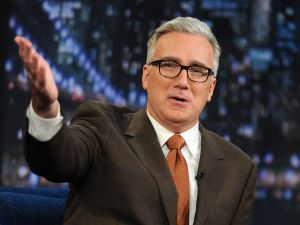 "Byyyyyyyyyyyyyyyyyyyyyye Felicia!"
5.5
The final score: review Not So Good
The 411
This was, unfortunately, a weak effort from TNA. The show was largely flat, with average at best wrestling and too much bachelor/bachelorette nonsense. They have invested so much time into angles involving Maria (for next to no return on that investment) and it continues to hurt the knockouts division, leaving champion Rosemary directionless. The only thing worth your time was the main event match/angle, which I felt was a homerun and easily the best thing on the show; the Hardy segments were also enjoyable, but were lost in the dire and endless bachelor/bachelorette segments. Impact needs something to change, and I hope it does at the next tapings when the new regime fully takes the helm.
legend