Csonka's TNA Impact Review 4.19.16
April 20, 2016 | Posted by
Csonka's TNA Impact Review 4.19.16
TNA Impact Review 4.19.16
OFFICIAL RESULTS
– Ladder Match for Control of The Knockouts: Maria won @ 5:20 [**]
– X-Division Title Match: Trevor Lee defeated DJ Z and Eddie Edwards @ 4:25 via pin [**¼]
– Al Snow defeated Shera @ 6:30 via [½*]
– I Quit Match: Matt Hardy and Jeff Hardy went to a no contest @ 20:00 [***]
---
– Cable outage last night caused my delay this week, my apologies.
Ladder Match for Control of The Knockouts: The participants were: Gail Kim, Velvet Sky, Madison Rayne, Marti Belle, Rebel, Maria and Jade. Maria ran and hid right away, Rebel and Marti worked together early, as did Sky and Rayne. Kim and Jade paired for a bit as well, Kim and Maria actually did a spot where they ran around the ladder repeatedly. Kim then chased Maria to the floor, when Rosemary arrived and took Kim out with a kendo stick; Decay carried then carried. With Maria's main competition out of the way, she managed to pull off the victory and gain control of the knockouts, whatever that means. I still think it's silly, but it can work with Maria's character. The match was rock solid, nothing spectacular but no one died either, and with some of the people involved that's a small miracle. Bennett celebrating with Maria like he actually won something was amusing.
Drew Galloway is Injured But Can Still Talk: Galloway arrived, selling the effects of last week's attack from Lashley, which is always appreciated. He couldn't wrestle this week, but did want to fight Lashley. He never got Lashley, but Spud and Tyrus appeared. This led to Tyrus calling Galloway a coward, and Galloway agreeing to defend the title next week no matter what. Galloway, after agreeing, of course got the shit kicked out of him, targeting the ribs and even using a chair. This worked in setting up Galloway as having to overcome the injury and the odds of the big guy next week. Tyrus on his own isn't too much of a threat, he's an average heavy, but him knowing that Galloway is hurt and the fans knowing that can make for a good story, and hopefully a good match.
X-Division Title Match: Champing Trevor Lee vs. DJ: This was the sort of X-Division match that pisses me off, which means it is largely every X-Division match on TV. They didn't get entrances, making it seem as if they aren't important, and then they got their standard 4-6 minute match. What is even more infuriating about that is the fact that this was doing well and had good bones, a good base for a really good match. All three of these men are capable of so much more, but were not given the chance. The finish saw Andrew Everett run out and shove Edwards off the top rope and into a high knee from Lee. Helms has another protégé, and I liked that and the angle to introduce him as such; Everett has a ton of potential as well, I just wonder if we will get to see that with the way that the division is booked.
Eric Young is Really Mad: Eric Young and Bram came to the ring, it was a lot of the basic stuff Young's been doing, and they he had an airing of the grievances. Young said TNA officials suck up to EC3, Jeff Hardy, and Drew Galloway and due to that he's had enough and this was going to be the last time you saw them. Bram refused, finally standing up for himself and playing off of their recent miscommunication. He then challenged Young for a title match, because the title would look better in a real man. Young low blowed him and laid him out with the piledriver. He then took it one step further, claiming that only he was allowed to have a beard and cut off parts of Bram's beard. That'll be good enough to set next week's KOTM Title match between the two.
Maria and Mike Talk: Maria and Mike hit the ring to brag about how great they were and how they were the miracles to save the company and all of that jazz. EC3 arrived to brag about beating Bennett's ass last week, but Bennett said won (technically correct, via DQ) and that he refused to fight EC3 again. EC3 ran down his hit list (Sting, Angle, Hardy, Bully) and would beat Bennett, challenging him to a no DQ match next week. This again was rock solid, they had a match; it ended in a DQ, now they move to a no DQ match as the heat between them has escalated. Maria and Mike are still just fine to me, EC3 is fun and this did its job.
Al Snow vs. Shera: Nothing makes me angrier about the state of the X-Division that seeing that AL SNOW and MAHABALI SHERA for more time than the X-Division title match. This match was no good, it went too long and Shera is still an extremely bad professional wrestler. I know what they are doing, they want Snow to train him on the job, and since they have no live events they are doing that on TV. This is the wrong place to do this. Get Shera booked on some fucking independent dates (THEY DO CONTROL THOSE) and have him working 2 to 3 times EVERY WEEKEND. Instead, he's been wrestling since 2011 and is very, very bad at it. The only saving grace was that Snow did well as the dick heel that is basically unlikable, even if he is beating on Shera. I imagine that this may get better when Grado returns, but I am not holding my hopes up.
– Eli Drake inherits Ken Anderson's old talk show, next week!
The Kidnapping of Gail Kim: Earlier in the show, the Decay attacked and kidnapped Gail Kim. This was our payoff. After getting a tag title shot last week, by doing nothing, they resorted to kidnapping to try and get another. That seems excessive but ok. They called out the champions, they demanded a title shot, and they got it. It will be a no rules and no regulations match, likely called "Valley of Shadows" because they used the verbiage several times. Well, at least it's not Monster's Ball? No, it's basically going to be monster's ball. Also, did they just assume that Beer Money were totally cool and stand up guys and would save Kim? Or did they count on the fact that over 10-years ago Kim was aligned with Storm when he was with AMW/Planet Jarrett? It's not a bad idea to try and use that relationship, but they never sold us that story or gave us any teases that Storm and Kim were friends. I mean, shit, for all we know she still owes him a $74 dinner tab from 2008 and there's heat. Also, the last few years has been sketchy for Storm, he did throw a woman in front of a train last year. And what was Roode's excuse to help, "Well, she's Canadian too, so…"
I Quit Match: Jeff Hardy vs. Matt Hardy: Jeff made sure to get rid of Spud early, which I did like. This then led to them going right to the ballyhoo of the stipulation, sing chairs and taking some harsh bumps off of their usual moves, but on the floor or off railings and shit. Jeff went above and beyond at times, trying to cover for his injury, it was good but I never felt that it got great. They did some shit, it was fun and cool, but the end with the stretcher job felt deflating. Overall the main event of this week's show was well done; it had a good pace and paid off the tease of the violent and dangerous spots, but at the same time they did not solve anything. I would assume that they will do that at Slammiversary, which is fine, but I would have preferred a street fight or something similar, because the fact that a man gets stretchered out MEANS HE QUITS. Instead, they didn't deliver on the stipulation, which came off as a big frustrating to me. I fully get that they can carry this to the PPV, which is ok, and Matt will have good promo material because he "never quit" and little brother failed again. Good effort from both, especially Jeff and his one leg.
* End scene.
* Thanks for reading.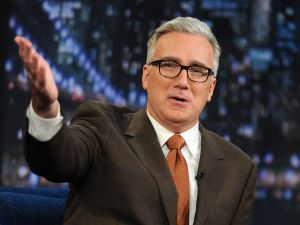 "Byyyyyyyyyyyyyyyyyyyyyye Felicia!"
6.0
The final score: review Average
The 411
Again, TNA is a perfectly fine TV show. They set things up, they follow the next week and the set more things up. They are doing a nice job of creating an episodic feel, but I feel that they need to get some more wrestling on the shows and some content that feels as if it must see TV. I just don't feel that they are accomplishing that.
legend