Csonka's TNA Impact Review 5.10.16
May 10, 2016 | Posted by
Csonka's TNA Impact Review 5.10.16
TNA Impact Review 5.10.16
OFFICIAL RESULTS
– TNA Tag Team Title Match: Champions The Decay defeated James Storm & Jeff Hardy @ 6:25 via pin [**¾]
– TNA World Title Match: Champion Drew Galloway defeated Eli Drake @ 5:35 via pin [**]
– TNA Knockouts Title Match: Champion Jade defeated Gail Kim via DQ @ 5:33 [**¾]
– Manabali Shera defeated Al Snow @ 5:40 via pin [*]
– Steel Cage Match: EC3 defeated Rockstar Spud @ 8:30 via pin [**½]
---
– We get highlights from last week's show.
Jeff Hardy is Not Pleased: Jeff Hardy is out and says he wrestles every match lie its his last for his creatures, but last week Decay did him wrong and took his chance at the TNA Title away. He tried to explain that he had no beef with them, and Decay arrived on the scene. Abyss says that this is all business, and that they like Jeff and even want him to be a member of their family. But Hardy's fans make his week, which Jeff disagreed with. All three Decay members did well on the mic, explaining that they were well compensated for what they did last week. This led to Decay attacking Jeff, and James Storm making the save. Storm said that he was owed a tag title shot, and since he and Jeff know something about tag team wrestling, they will team and challenge Decay tonight. I liked that opening, as Hardy and Storm both have beef with Decay, we got the motivation for their attack and it plays well off of the angles from the last few weeks.
TNA Tag Team Title Match: Champions The Decay vs. James Storm & Jeff Hardy: Storm is back to the long tights, and they are pressing "The Bearded Outlaw" over the Cowboy nickname. Hardy and Storm ran wild for the opening two-minutes, but then Storm got cut off and Decay took the heat. Decay worked a nice heat, not a lot of dead time and Hardy got a really fun hot tag. Hardy and Storm worked well together, which shouldn't be a shock to anyone Hardy set for the swanton, but the lights went out and "Willow" appeared for the distraction. Hardy got misted, Storm was taken out and Abyss hit the black hole slam to pick up the win. The match was pretty good overall, and the distraction plays into the already established story that someone is messing with Hardy, not only paying off Decay, but also willing to use Hardy's alter ego against him.
– TNA Champion Drew Galloway doesn't like Lashley and is happy that he's #1 contender. This fight will happen, and Galloway will go to the ring and wants Lashley to meet him there.
– Post commercial, Hardy is pissed about this fraud Willow, and he will reveal the identity of this fake.
– We see video of Mike and Maria at a Billy Corgan gig. They were VIPs of course, and met with Corgan and wanted to share more ideas with him.
Galloway Calls Out Lashley: Galloway promised he would be a different champion and defend it against anyone anywhere at any time. He then called out Lashley. Lashley arrived and said Galloway finally grew a set. Robert Lashley gives no fucks. Galloway says he knows Lashley is dangerous, but also thinks Lashley is a coward. Galloway is not afraid of him, and Lashley says he needs to be afraid because he has taken out the roster. Lashley then claimed that he was the only real fighter in TNA, and he respects that Galloway is still here, but he will take the title from him. Galloway wanted to do the match now, and Lashley says he is in Galloway's head and if they fought he would beat his ass in record time. But he is a prizefighter, and a match that they can look forward to. He'll take the title next week. Galloway demands to fight tonight. Good exchange overall, with the focus being on the title and how both men want it.
– Eli Drake then appeared, and says he will take the opportunity and will fight Galloway tonight. He plans to win all of the titles, and wants to take Galloway's tonight. They brawled at ringside and then took a commercial break.
TNA World Title Match: Champion Drew Galloway vs. Eli Drake: JIP with Galloway in control. Slow match with Drake taking control after stunning Galloway off the ropes, and then stomped away at him. Drake worked a solid but unspectacular heat, they brawled to the floor and appear locked in first gear. Galloway made his comeback, the pacing picked up a bit and Drake connected with an overhead superplex for a near fall. Drake then grabbed the title and brought it in, the ref took it and then he tried to use the briefcase and the ref took that. Galloway hit the claymore and future shock to retain. It was fine. Post match Lashley attacked and speared Galloway. Lashley stood tall with the title.
– EC3 says he is a businessman and will have a business meeting with Mike Bennett. He wants a rematch, and will not leave without getting it.
– Maria met with Gail and Jade. Maria hopes that they learned their lesson. She needs a match tonight, and books a title match between them. Sienna will be out there to motivate them to ensure that they "have one of those five star matches Davey M always talks about."
EC3 Calls Out Mike Bennett: EC3 played to the crowd a bit, they love him, and then says he was unbeatable but he is just a man with a vendetta. He calls out Bennett so that they can talk business. Mike and Maria made their way to the ring. EC3 cuts off Maria right away, because he wants to talk with Mike and not her. Mike says he doesn't need anything from EC3, and has moved on. They agree that they both have big egos, and then EC3 mocked Bennett for losing last week. EC3 wants his rematch, and he wants it right now. Maria says she spoke with Billy Corgan, and they set something for EC3 tonight. Mike offers EC3 a road to redemption and will have him face the demons from his past, and if he succeeds, he will get his rematch. Tonight, EC3 will have a cage match tonight, against someone to be named later. Both guys are finding their groove in the feud, and are working together well on the mic against each other.
TNA Knockouts Title Match: Champion Jade vs. Gail Kim: Sienna is at ringside, at the orders of the Supreme Ruler of the Knockouts, Maria. They started off working a clean, back and forth match, sing counter wrestling and setting a nice pace early. They then exchanged a really fun series of pinning combinations, and did a nice job of keeping the friendly pace. This was laid out very evenly, with neither woman getting an extended period of offense. Kim then hit a high cross to the floor, Sienna then distracted her and they argued. That allowed Jade to hit a suicide dive, but then Sienna posted her and slammed her to the steps for the DQ. Sienna then beat down Kim, and laid her out. From an angle standpoint, it makes sense that Sienna did this because she works for Maria and her goal is to mess with both Jade and Kim. I just hate that they were having such an enjoyable match and that they didn't get to finish it.
– We get a video package with Al Snow at his wrestling academy. He ran down these kids that do not know about respect and hard work. He hates that anyone can walk into the business with a dream and become a wrestler. Snow plans to beat Shera tonight and will do whatever it takes to keep the sport the way he likes it.
Al Snow vs. Manabali Shera: Shera chased Snow a bit, but then got cut off and posted almost immediately. Shera then totally no sold the positing and punches and shoulder blocks. Snow pulled out a gimmick from his trunks, used it on Shera and then hid it from the ref. Snow again posted Shera. Snow slowly controlled the match, used his wrist tape to choke out Shera and covered for a near fall. To the floor they went, and Snow beat down Shera some more and then slammed the arm off of the steps. As Snow worked over Shera, the crowd chanted for Grado. Shera kicked out of the snowplow, Snow argued with the ref and then got the gimmick from his trunks. Grado returned and the distraction led to the win for Shera. I get what they are trying to do, but it just went too long and wasn't very good, at all. And to be honest, I just do not care about it and they aren't giving me a good reason to do so at this time.
– Jeff Hardy found a fake Willow backstage and kicked the shit out of him.
– Following the break, it was revealed that several fake Willows had beaten down Jeff Hardy.
– We get a Lashley vs. Galloway video package.
– Mike and Maria announced that EC3's opponent will be Rockstar Spud.
Steel Cage Match: Rockstar Spud vs. EC3: Spud was all fired up, hit the ring and attacked. It didn't last long as EC3 cut him off and the ass beating started. He beat Spud down, mocked him and then tossed him into the cage a few times. Spud scored with a low blow, removed his belt and choked out EC3 with it. Spud kept trying to escape, but EC3 kept stopping him. They fought up top, and Spud tossed EC3 to the mat and then hit an elbow drop for a near fall. Spud again got his belt, and tried to stab EC3 with the little part, but EC3 said fuck that, I'm no Tully Blanchard and press slammed Spud into the cage. Spud kept fighting back, a little too much actually for my tastes, and the fought back up top again and EC3 was knocked to the mat. He got back up and pulled Spud back over and press slammed him to the mat. The one percenter hits and EC3 wins. This was a solid main event, the two work well together, but it lacked a real energy overall for me and I felt that Spud got a bit too much offense considering EC3's mindset in wanting to get back to Bennett. He needed to be more aggressive and ruthless, in my opinion.
– Be on the look out because in early June, I will have same special Slammiversary themed columns to get ready for the PPV.
* End scene.
* Thanks for reading.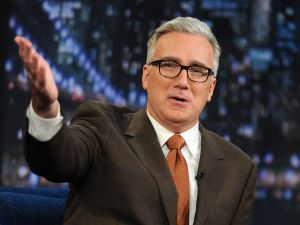 "Byyyyyyyyyyyyyyyyyyyyyye Felicia!"
6.8
The final score: review Average
The 411
We're on the road to Slammiversary, and things are starting to take shape. The Decay was paid of to attack Jeff Hardy, we have fake Willows, and the feuds between EC3 and Bennett as well as Galloway and Lashley are going well. However, the X-Division continuing not to exist on TNA TV is extremely depressing; I mean, these dudes can't even get a video package or a backstage segment? The show continues to flow pretty well from week to week, and while not as good as last week's effort, this was an easy two-hours to sit through. TNA continues to be a really solid program.
legend