Csonka's TNA Impact Review 9.02.15
September 2, 2015 | Posted by
Csonka's TNA Impact Review 9.02.15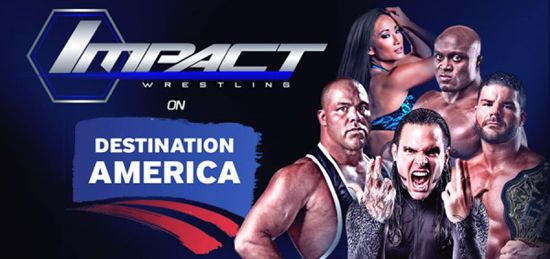 TNA Impact Review 9.02.15
OFFICIAL RESULTS
– Lashley defeated Chris Mordetzky @ 8:20 via DQ [**¾]
– TNA Tag Team Title Match: Trevor Lee and Brian Myers defeated Champions the Wolves @ 2:25 via pin [NR]
– KOTM Title Match: Bobby Roode defeated Champion PJ Black @ 13:01 via pin [***]
– Bram defeated Kenny King @ 3:50 via pin [**]
– TNA World Title Match: Champion Ethan Carter III defeated Matt Hardy @ 11:49 via pin [**½]
---
* Opening video package.
Jeff and the GFW Kick off The Show: Jeff Jarrett spoke about his return to TNA, the hall of fame induction and how it felt good to get the recognition he deserved. Karen said she set up the attacks, and had Chris Mordetzky (Masters) take out Bully and Drew. Jeff was thankful that she got this started, and tonight, Jarrett wants to take over and is starting a corporate takeover. Global Force Wrestling will be at the center of this, and no one can stop him because he still has shares in TNA. Mordetzky then runs down the TNA roster, and calls out anyone. Lashley answers the call. Overall a good opening segment, they are using the reality of the situation and making an angle from that. TNA's audience is a hardcore one, they know how Jarrett was forced from TNA, still owns part of the company and that there was legit heat there. They used all of that and it worked because it is easy to believe and it's real The only thing that didn't work for me was the GFW roster; it's a bunch of geeks standing there with Jarrett, and there is no real star power. It is what it is when it comes to that, I just wish they had some believability as a threat.
* Speaking of having ownership stake in TNA, I wonder if Mick Foley still has his.
Chris Mordetzky vs. Lashley: They worked a basic, but clean back and forth match. Lots of basic wrestling and counter stuff, with some power moves added in and it worked well. Lashley had control until Mordetzky used a shortcut, which led to them going to the floor and Lashley being sent to the steps. Lashley would battle back, using some suplexes and tossing around Mordetzky with ease. I really enjoyed the match, and how they worked together. It wasn't flashy or great in any way; it was just rock solid work between two guys working hard, they built to a finish point and it developed into a good match. Lashley would hit the spear, but team GFW hit the ring an attacked Lashley. The Wolves tried to make the save, but they also got beat down. Jeff called down Karen, who brought out Magnus' Feast or Fired briefcase…
TNA Tag Team Title Match: The Wolves vs. Trevor Lee and Brian Myers: Earl Hebner got to play hero and refuse to accept the cash in, so Jarrett took him out and Scott D'Amore and Lady Tapa brought another ref to the ring. The Wolves survived for a while, but after a few distractions and a briefcase shot, lost the titles. I have no issue with how they did the title change or the fact that it was short. They used a TNA gimmick, which was never cashed in, and back-doored their way into a title shot after they beat down the champions. They way it was booked continued to set up GFW as not only the invaders, but also the heels here. Actually it's quite clever, people complain that TNA doesn't pay attention to their own angles, but they did a very nice job here. Magnus left, he went to GFW, he gifted the briefcase to Jeff and Karen, and that's how we got here. Not a great match by any means, but some good fire from the Wolves and the heels played their roles well. The ONLY issue I have, WHERE IS THE TNA LOCKER ROOM? You're telling me that NO ONE wanted to stop the invaders from potentially stealing the titles?
* They tried to interview Bobby Roode backstage about all of the chaos, he aid he didn't give a shit about the chaos.
* EC3 cut a promo, making fun of the Hardy Boys, the books of the same name, and the fact that he was a fan of the "Choose Your Own Adventure" books, which is what Matt and Jeff have done. He's very good, quite the entertaining young lad.
* Roode cut a promo pre-match, basically you may love or hate him but he is TNA and he's going to kick some ass. Wait, you said a few minutes ago you didn't give a shit about all of the chaos that was going on….
KOTM Title Match: Champion PJ Black vs. Bobby Roode: They worked a fun back and forth opening, Black took control and then they went to commercial. Post commercial, Roode hit the blockbuster and started his comeback. I don't have issues with Black like a lot of people seem too, but in a TNA ring he feels like a poor replacement for AJ Styles. Anyway, Roode ran wild for a bit, then they had some good back and forth and even survived the interference from Sonjay Dutt (with some help from Galloway) and picked up the win and the title. That was an overall enjoyable match; with both guys working hard and Roode picking up the big win for TNA. I wasn't a fan of the placement, as TNA just lost the tag titles, and then they basically comeback with TNA winning a title back. It felt very rushed, also, there was some shit camera work during the match.
#SHOOTWEEK :Post match, Jarrett sent the troops out to try and attack, but Roode made sure to escape. Jeff then said they were taking back what was him and what Dixie stole from him. They then shot on each other, calling each other shitty business people that made a lot of mistakes. Seriously, that's what they did. This led to Dixie claiming that she's been here sine day one and fighting for the company, while Jeff left TNA, taking his ball and going home. Jarrett tried to say that he knew what was best, and since he had an ownership stake he wasn't leaving, Dixie then proposed an offer Jarrett couldn't refuse. Dixie's majority stake vs. Jarrett's minority stake; winner take all.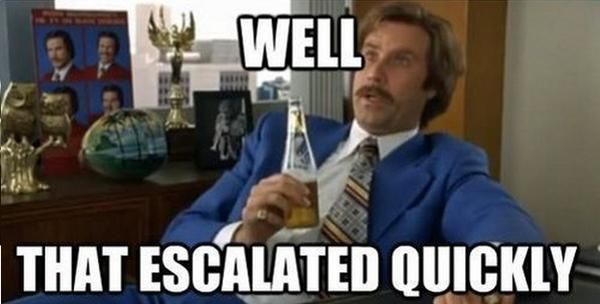 Jarrett said that Dixie had no one to fight for her, but Galloway appeared and said Jarrett started this, and now he will finish it; he was passionate, I will give him that. The Wolves and Lashley also came out as part of Team TNA. But seriously, this all feels as if it is moving way too fast. Last week was the big reveal and the official start of the "invasion," and this week we're already setting up a way to finish it up? They have confirmed that the match will take place in TWO WEEKS… I wish that they had some big show to build to soon…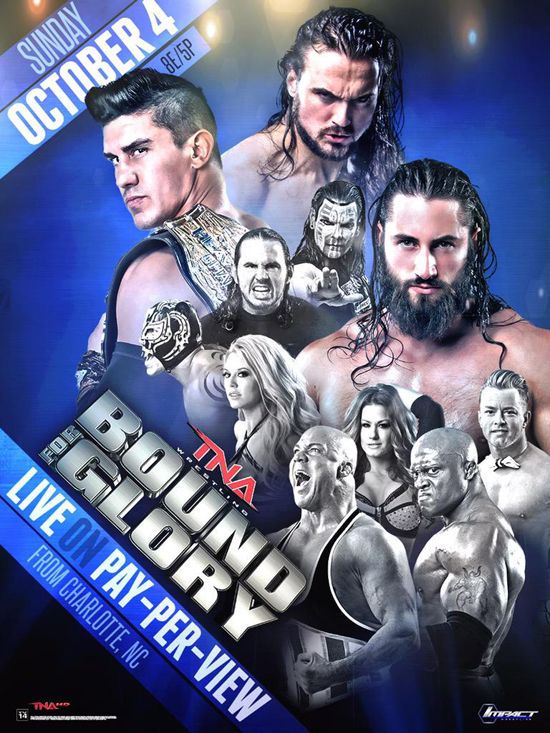 * Speaking of having ownership stake in TNA, I wonder if MVP still has his.
* Holy shit, Kenny King is back. He says he's all on his own, and has decided he doesn't want to take orders, cheap shot guys or anything like he's done for the last year. He wants to bring back open fight night for a match tonight.
Kenny King vs. Bram: Bram looked to brawl early, but King hit a corkscrew dive to turn the tide. Bram would cut him off and work him over, choking him in the ropes and basic heel stuff. King made a fiery comeback, but missed a blockbuster, which led to Bram hitting his DDT for the win. It was fine, King worked really hard but it was just there, and did nothing to get me invested. Also, nothing cuts the nuts off of a guy like having him comeback, cut a big promo about being a new man and then having him lose in under four-minutes. If you were going to have King lose, then drop the mic time and just job him.
* The Hardys cut a promo about tonight's main event match.
Velvet Sky Calls Out Dollhouse: Sky talked about all of the changes in TNA, and how the Knockouts Division has changed. She feels that the Dollhouse is out of control, and wants Taryn and her goons to come to the ring. Taryn cut a promo from the big screen, and said she would destroy Sky on every level and is a much bigger star than she is, while Sky looks as if she spilled out of a Hot Topic. Rebel, Marti and Jade came to the ring, and Sky said they didn't bring enough and attacked. They took control, and then the Beautiful People's Music hit and Angelina Love and Madison Rayne came to the ring. They brawled with Dollhouse and cleared the ring. They have a newer look to match Sky, and Rayne informed them that playtime is over. Love added that they just met the edgy, bad ass, new and improved Beautiful People. This was an overall fine segment, but the return of the Beautiful People feels completely out of nowhere. It isn't like Dollhouse has run wild on them individually, leading to them decided to reunite. Sky was just having matches against Rayne in late June and early July. There was no build or hint to it, just HEY THEY ARE BACK WITH A NEW LOOK AND ATTITUDE. I would have appreciated some story to get us here. Also, to me (as someone who has watched TNA since the beginning) it feels like going back to the well too many times. (On a side note, looks as if plans have changed due to Love's pregnancy, as this was likely a match for Bound for Glory. We'll see what happens there.)
* We get a video package for Hardy vs. EC3.
* Dixie talks with Team TNA, they question hr decision to put it al on the line, but she says that they need to take control back. She is investing in the people who have stayed to fight for her and TNA. They promise to fight for her to win.
TNA World Title Match: Champion Ethan Carter III w/Tyrus vs. Matt Hardy w/Jeff (If Matt Hardy Loses, Jeff Hardy Becomes Carter's Personal Assistant): They had a solid back and forth to begin, Matt took control and sent Carter to the floor and then they worked through the commercial. Following the break, Carter took control and mocked Matt a bit, which led to Matt's comeback. Matt hit all of his trademark stuff, we had a ref bump (UGH) and Matt got the phantom pin. Tyrus scored with a low blow and then Carter got a belt shot, and that got a near fall. Jeff didn't (I guess couldn't due to his injury) get involved. He eventually ended up taking the belt from Carter and hitting him to give Matt a near fall. Jeff eventually took out Tyrus with a chair shot, and Carter got another near fall off of the TKO. They teased another ref bump, Carter hit the low blow and got the sunset flip for the win. Carter retains and Jeff becomes his personal assistant. Too much bullshit for my liking, they had the right parts there for a really good match, but it felt secondary to all of the bullshit going on. Post match, Carter forces Jeff to come to the ring to raise his hand in victory.
* End scene.
* Thanks for reading.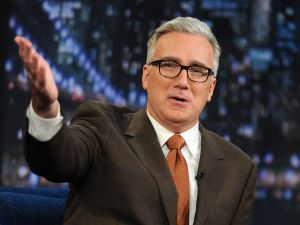 "Byyyyyyyyyyyyyyyyyyyyyye Felicia!"
6.5
The final score: review Average
The 411
Overall this was a solid show this week, there were some good parts and if some small changes were made, it really could have been a much better product tonight. They set the stage well for the Jarrett invasion, and I felt that the opening into the first match and then into the title change flowed well and made sense. The positioning of Roode winning the KOTM title felt off, maybe even a week early as it took away from GFW stealing the tag titles. Also, the feud escalated way too quickly; this really started last week, and this week we're already setting up a match to end it, and not even setting up a match for Bound For Glory. The Beautiful People Reunion came out of nowhere, I wished that they had done some build or teasing to that to make it mean more other than another reunion of a group that has felt less over each time they get back together. I completely get what they were going for in the main event, but it came off as too much bullshit for me; it was overkill. Again, not a bad show at all this week, but with some small booking changes, it could have been much better.
legend