Csonka's Top 32 Matches of November 2018 From ROH, NXT, NJPW, WWE, EVOLVE, & More
December 7, 2018 | Posted by
WELCOME back, back to the column that makes lists and hopes that you enjoy them. This week's column will look back and the month of November 2018 and the top 32 matches I have watched for the month. I always hear a lot of people saying that they can't decide what to watch because they do not have enough time to follow everything, so maybe this will help those of you short on time find some stuff to check out. Have fun, and always, thanks for reading. Also, if you saw matches from companies I do not regularly catch; feel free to share them with the others. The more wrestling we share, the more fun we can have. Thanks for reading! As always, consider this my play list of great matches, recommendations for the month. It's wrestling, we love it and will disagree. The only rules are "have a take, be respectful, and don't be a dick." FYI: I have started omitting results after requests from readers.
PLEASE ACCEPT MY APOLOGIES FOR THE COLUMN BEING A BIT TRUNCATED THIS MONTH, MY RECENT HEALTH ISSUES HAVE SLOWED MY WORK.
* 32. From ROH TV 11.13.18: Jeff Cobb vs. Shane Taylor [****]
* 31. From ROH TV 11.22.18: SCU vs. Young Bucks vs. Briscoes [****]
* 30. From Dragon Gate Gate of Destiny: Dragon Kid vs. Bandido [****]
* 29. From NXT Takeover WarGames 2018: Shayna Baszler vs. Kairi Sane [****]
* 28. From Dragon Gate Gate of Destiny: Masato Yoshino vs. Ben-K [****]
* 27. From Chris Jericho Rock & Wrestling Rager at Sea: The Bucks of Jericho or is it Y2Jackson (Chris Jericho & The Young Bucks) vs. Kenny Omega, Cody, & Marty Scurll [****]
* 26. From NXT UK 11.07.18 (Ep. 5): Pete Dunne vs. Danny Burch [****]
* 25. From Lucha Cuatro Part Two: Mil Muertes vs. The Mack [****]
* 24. From ROH Global Wars 2018: Lowell: Jay Lethal & Jonathan Gresham vs. Chris Sabin & KUSHIDA vs. The Young Bucks vs. TK O'Ryan & Vinny Marseglia [****]
* 23. From EVOLVE 115: AR Fox vs. Austin Theory [****]
* 22. From EVOLVE 115: Fabian Aichner vs. Kassius Ohno [****]
* 21. From EVOLVE 115: The Street Profits vs. Anthony Henry & JD Drake [****]
* 20. From EVOLVE 115: Mustafa Ali vs. DJZ [****]
* 19. From Lucha Cuatro Part Two: Pentagon vs. Marty the Moth Martinez [****]
* 18. From Dragon Gate Gate of Destiny: Yamato & BxB Hulk vs. Big R Shimizu & Takashi Yoshida [****]
* 17. From Dragon Gate Gate of Destiny: KZ, Genki Horiguchi, Susumu Yokosuka vs. Masaaki Mochizuki, Shun Skywalker, & Yuki Yochioka vs. JasonLee, Naruki Doi, & Kaito Ishida [****]
* 16. From Rev Pro: Uprising 2018:Aussie Open (Mark Davis & Kyle Fletcher) vs. Suzuki-gun (Zack Sabre Jr. & Minoru Suzuki) [****]
* 15. From ROH Global Wars 2018: Toronto: Trent vs. Juice Robinson [****]
* 14. From NJPW Power Struggle 2018: Desperado & Kanemaru vs. BUSHI & Shingo vs. Roppongi 3K [****]
* 13. From NJPW Power Struggle 2018: Tetsuya Naito vs. Zack Sabre Jr [****]
* 12. From ROH Global Wars 2018: Toronto: SCU vs. Super Smash Bros [****]
* 11. From Rev Pro: Uprising 2018: David Starr vs. Tomohiro Ishii [****]
* 10. From NJPW WTL Night Seven 11.25.18: EVIL & SANADA vs. Zack Sabre Jr & Taichi [****]
* 9. From WWE Survivor Series 2018: Buddy Murphy vs. Mustafa Ali [****]
* 8. From WWE Survivor Series 2018: Charlotte vs. Ronda Rousey [****]
* 7. From WWE Survivor Series 2018: Daniel Bryan vs. Brock Lesnar [****]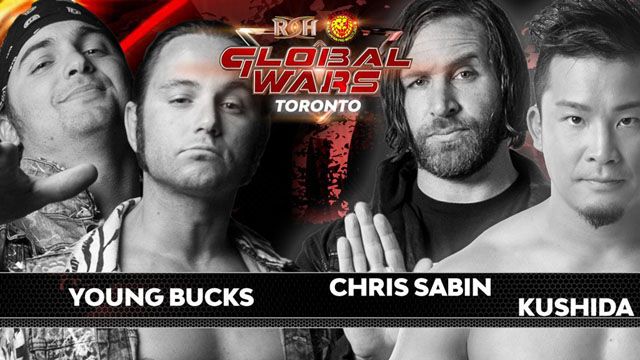 6. From ROH Global Wars 2018: Toronto: Young Bucks vs. KUSHIDA & Chris Sabin [****¼] : This was great and delivered on the predicted banger status. Sabin & KUSHIDA really gelled during the juniors tour and have blended the MCMG style and Time Splitter style into an extremely effective and quality tag team that I tremendously enjoy. The Young Bucks continue to be highlights of these Honor Club shows, and continue to prove why they are the best tag team in the world. This was great from start to finish, with great and effortless tag team work, great drama down the stretch, and most importantly it didn't overstay its welcome. They also did a great job of teasing that Sabin & KUSHIDA could win here. This was the best match of the tour.
5. From NXT UK 11.28.18 (Ep. 11): Pete Dunne vs. Jordan Devlin [****¼]: Whoa daddy, this was really great. Pete Dunne delivering in a main event is as certain as death and taxes, and to a point, so is him winning. Devlin has had a great year outside of WWE, but a lot of people watching on the Network haven't seen his best yet. Dunne delivered as always, but they crafted a smart match where Devlin not only looked like he had a chance to beat Dunne, but when he finally lost, looked like a complete star for the brand due to the quality of his performance. Make time for this one.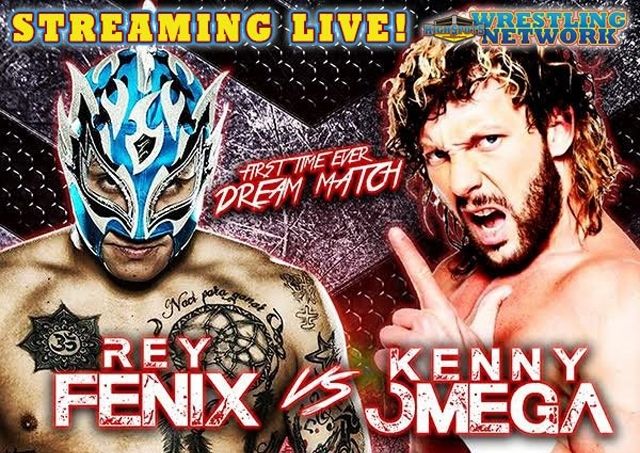 4. From NEW Redemption: Rey Fenix vs. Kenny Omega [****½]: The story of the match was that Fenix was looking to avenge Pentagon's loss at All In to Omega. That little bit of story, along with Fenix having an amazing 2018 as far as career growth goes, combined with the novelty of Omega working a rare US appearance that wasn't affiliated with ROH or NJPW made for great excitement and NEW pulling a $100,000 gate. But what match would we end up with? House show Kenny working half speed? House show Kenny is fine for Korakuen Hall multi-man tags, but I don't want that bullshit in the main event of a show. Fenix taking it easy after an exhaustive 2018 schedule? Thankfully the answers to both were no. This was absolutely top shelf stuff from both guys that would have worked as a main event anywhere. Fenix was awesome, looking as if he belonged in there with the IWGP Champion, the work was smooth, the crowd great, and these two are simply very great. The one real criticism is that it went too long and then just broke down into V trigger spamming and randomness to close. It's still an excellent match, but one that in the end needed some editing.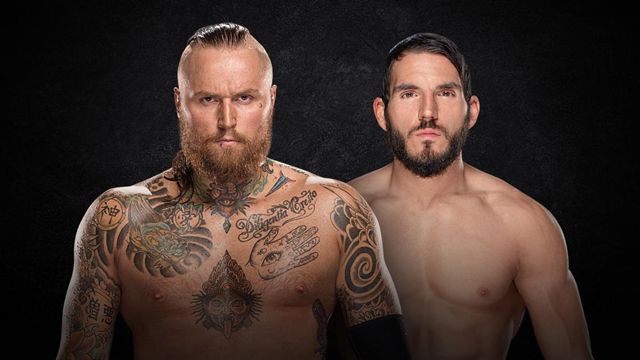 3. From NXT Takeover WarGames 2018: Johnny Gargano vs. Aleister Black [****½]: For as much of a great natural babyface that Johnny Gargano is, he does so many little things as a heel that maybe even better, he's such a versatile performer. This was an absolutely tremendous match, hard hitting, had the crowd the entire time, and it felt as if everything they did mattered and played excellently off of the story coming in. Black got his revenge, while Gargano failed, even with his trip to the dark side. He was completely willing to do anything he had to take out Black to get back to Ciampa, but in doing so, ended up failing once again. Johnny Gargano is a lost soul, and seemingly has nowhere to go and no one to rely on at this point. This should lead to a further descent into madness as he continues to obsess over Ciampa.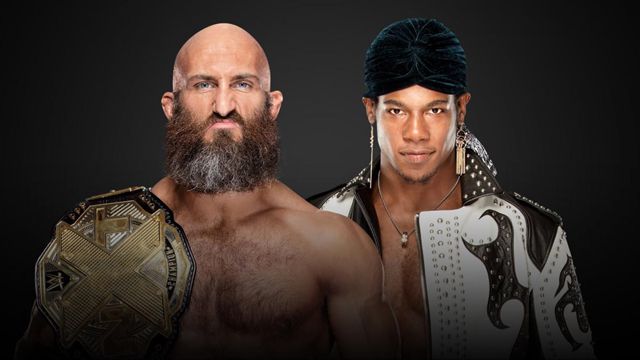 2. From NXT Takeover WarGames 2018: Tommaso Ciampa vs. The Velveteen Dream [****½]: >While Dream has gotten better and is really good, the thing going in was that there was seemingly no drama in him winning, so for the match to succeed, they had to create that and make the fans believe, and they did that. They had a hot crowd, and Dream's various homages to the legends of wrestling played well as he considers himself a legend already, and likely deserving of using those moves (some didn't like it, but it played well and can later be used as a tool for Dream to realize he needs to get more serious if he wants to win gold). It was a really fun and crowd interactive part of the match, that kept them invested prior to him picking up some really great near falls. While I think that they may have gone a bit overboard/overly relied on the near falls, you really can't argue with the crowd who were into them and a possible title change big time. I really loved this, thought it was excellent, and Dream's best effort since the match with Aleister Black.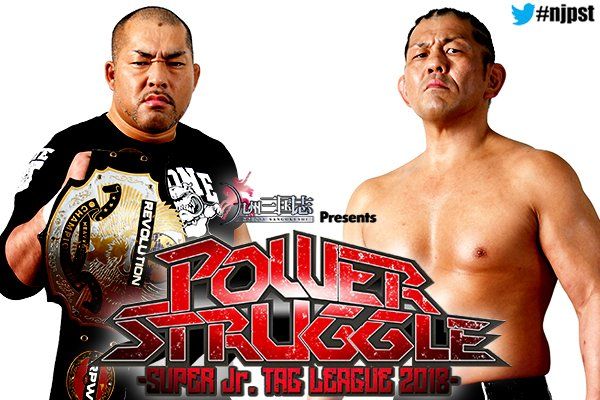 1. From NJPW Power Struggle 2018: Tomohiro Ishii vs. Minoru Suzuki [****½]: I absolutely love that pro wrestling can be so many different things and succeed. This match was completely different from anything else on the show, as it was just two old warhorses throwing everything they had at each other. This was an all out brawl for 12-minutes until they worked into some more traditional pro wrestling, and then back to ass kicking city. This was a beautiful symphony of violence, working at a level of physicality and brutality you don't often see. It was so basic at times that it was almost ridiculous, but everything worked so well as they worked the kind of match I know I wanted to see, and more importantly, broke from what can be the tired submission based Suzuki attack (which was smart with a Sabre match following this). No one got involved, it was awesome, and this was the definition of a certified banger.
– End Scene.
– Thanks for reading.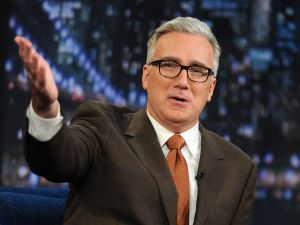 "Byyyyyyyyyyyyyyyyyyyyyye Felicia!"