Csonka's WWE UK Tournament Match Reviews (Vol. I)
June 14, 2018 | Posted by
Csonka's WWE UK Tournament Match Reviews (Vol. I)
Csonka's WWE UK Tournament Match Reviews (Vol. I)
OFFICIAL RESULTS
– WWE UK Championship Tournament Match: Jack Gallagher defeated Drew Gulak @ 7:33 via pin [***]
– WWE UK Championship Tournament Match: Flash Morgan Webster defeated James Drake @ 8:00 via pin [***]
– WWE UK Championship Tournament Match: Ashton Smith defeated Joseph Conners @ 9:22 via pin [**¾]
---
These are the UK tournament matches to set the stage for the final eight next week. The winner will fight to earn a title shot at UK Champion Pete Dunne.
Drew Gulak vs. Jack Gallagher: This was taped at Full Sail. They hake hands and lock up, working to the ropes. Gallagher then takes Gulak to the ropes, and we again get a clean break. What sporting gentlemen tonight. Gulak works a side headlock now, grounding the action, but Gallagher counters out and into a head scissors. Gulak with the slick escape, but Gallagher trips him up and starts to target the knee of Gulak. Gulak counters out, breaks and they have a stand off. Gallagher again grounds things, working a knee bar. Gulak escapes into a neck crank, but Gallagher cuts him off, working into a bridging death lock. Gulak fights out into the Gu-lock, but Gallagher makes the ropes. Gulak now grounds things, working a tequilas sunrise, but Gallagher rolls to the ropes for the break. They get fired up and trade strikes. Gallagher attacks with leg kicks and chops, but Gulak fires back. They pick up he pace and Gulak gets a roll up for 2. They trade strikes and chops, but Gallagher hits the head butt and picks up the win. Thanks for coming Drew. Jack Gallagher defeated Drew Gulak @ 7:33 via pin [***] This was a short but good back and forth match, with an invested crowd and both guys playing to their strengths with the striking and submissions. This was enjoyable, I just wish it got a bit more time as I was really enjoying it.
Flash Morgan Webster vs. James Drake: This was taped at the NXT events at Download Festival. They lock up; Drake looks to work the arm and grounds things. Webster fights to his feet, counters out and Drake picks up the pace and lays him out with a forearm strike. Webster now hits an arm drag, and another. The senton follows for 2. Webster locks on a hanging guillotine, but Drake makes the ropes and hits a cheap shot to take control, grounding the action. Webster fights to his feet, lays in leg kicks, but Drake cuts him off with a big left, dropping him and covering for 2. Drake again grounds things with a side headlock. Webster tries to fight back, and gets a cradle for 2. Webster picks up the pace and hits a whisper in the wind. He follows with forearm strikes, and the knee strike takes Drake to the floor. The tope follows and back in, Webster hits a high cross, but Drake rolls through and the cover gets 2. Drake hits a forearm and heads up top. Webster cuts him off with an enziguri and follows him up. Webster hits the top rope RANA for 2. Drake cuts him off and hits a wheelbarrow slam for 2. Webster then counters a cradle into one of his own for 2. Drake cuts him off with the running dropkick, heads up top and Webster avoids the 450, Drake lands on his feet and that allows Webster to hit the inverted DDT/slop drop for the win. Flash Morgan Webster defeated James Drake @ 8:00 via pin [***] This was another good match, worked in a completely different style and pacing than the first one. Webster looked good and I think the right man moved on.
Ashton Smith vs. Joseph Conners: This was taped at the NXT events at Download Festival. They lock up to begin, Conners hits a shoulder tackle but Smith cuts him off with a dropkick. The backdrop follows and Smith dumps him to the floor. Conners traps him in the ring skirt ala Fit Finlay and beats him down. Conners follows with clubbing strikes and rolls back in. The short-armed clothesline follows for 2. Conners grounds things and then follows with a back breaker for 2. Conners now lays in back elbow strikes, and the snap suplex gets 2. He grounds things with a headlock, Smith fights to his feet and Conners cuts him off and hits elbow drops and covers for 2. Conners now bends Smith around the post, and then hits a sliding dropkick. Smith rolls to the floor and Conners follows him out. He rolls him back in and covers for 2. Conners lays the boots to he mid-section, Smith tries to fire up but Conners slams him to the buckles. The abdominal stretch follows as Conners also lays in strikes. Smith powers out and they trade strikes. Smith lays in rights and hits a clothesline, back elbow and neck breaker. The running knee strike follows and then hits a leg lariat of the ropes for 2. Conners cuts him off with a slingshot flatliner for 2. Smith counters out of the razor's edge, and hits a cross Rhodes variation for the win. Ashton Smith defeated Joseph Conners @ 9:22 via pin [**¾] This was an overall pretty good match, just a notch below the previous matches. Conners looks like a guy that should be good, but I continue having an issue connecting with his matches; he fine, but rather bland. Smith was fun and showed potential.
– End scene.
– Thanks for reading.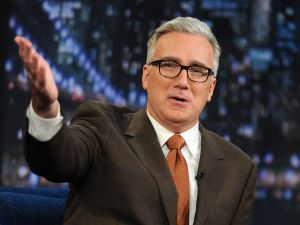 "Byyyyyyyyyyyyyye Felicia."
6.9
The final score: review Average
The 411
This was a solid start to the tournament, with two good matches and one that was pretty good. It's a quick watch at 25 or so minutes.
legend