Csonka's WWE WrestleMania 34 Review
April 9, 2018 | Posted by
Csonka's WWE WrestleMania 34 Review
Csonka's NXT Takeover: New Orleans Review
OFFICIAL RESULTS
– Andre the Giant Memorial Battle Royal: Matt Hardy won @ 16:37 [*]
– WWE Cruiserweight Championship Tournament Finals: Cedric Alexander defeated Mustafa Ali @ 12:15 via pin to become the new cruiserweight champion [***¼]
– WrestleMania Women's Battle Royal: Naomi won @ 9:30 [***]
– WWE Intercontinental Championship Match: Seth Rollins defeated Champion The Miz and Finn Balor @ 15:32 via pin [****]
– Smackdown Women's Championship Match: Champion Charlotte defeated Asuka @ 13:15 via submission [****]
– WWE United States Championship Match: Jinder Mahal defeated Champion Randy Orton, Bobby Roode and Rusev @ 8:05 via pin [**½]
– Kurt Angle and Ronda Rousey defeated Triple H and Stephanie McMahon @ 20:45 via submission [****]
– Smackdown Tag Team Championship Match: The Bludgeon Brothers defeated New Day & Champions The Usos @ 5:45 via pin [**½]
– Undertaker defeated John Cena @ 2:52 via pin [NR]
– Shane McMahon & Daniel Bryan defeated Sami Zayn & Kevin Owens @ 15:25 via submission [**¾]
– Raw Women's Championship Match: Nia Jax defeated Champion Alexa Bliss @ 9:02 via pin [**]
– WWE Championship Match: Champion AJ Styles defeated Shinsuke Nakamura @ 20:30 via pin [***]
– Raw Tag Team Championship Match: Braun Strowman & Nicolas the Kid Fan defeated Champions The Bar @ 3:55 via pin [*]
– Universal Championship Match: Champion Brock Lesnar defeated Roman Reigns @ 15:50 via pin [***]
---
– You can check out reviews of NXT Takeover here, ROH Supercard of Honor here, SHIMMER 100 here, Matt Riddle's Bloodsport here, EVOLVE 102 here, EVOLVE 103 here, Mercury Rising 2018 here. Joey Janela's Spring Break 2 here and Impact vs. Lucha Underground here.
– Tanahashi and Okada are both at WrestleMania to see Nakamura vs. Styles live; if Undertaker wants to be a pussy, give me Cena vs. Tanahashi.
– Should have worn a Bullet club shirt to make the fan experience look authentic…
EXCLUSIVE: @JohnCena stays true to his word as he takes his seat AS A FAN at #WrestleMania 34! pic.twitter.com/oYd3euEoU6

— WWE (@WWE) April 8, 2018
– Since Scott has the live play by play covered, I'm going to work the style I did for my Takeover review here; all opinion and match thoughts as the show develops.
Andre the Giant Memorial Battle Royal: These poor bastards didn't even get to walk to the ring on screen, they were already in the ring. Everyone brawled for a long time; Goldust made up with R Truth and then tossed him. I really wish there was a lotto say about this, but there really isn't much to say other than Jim Ross has already showed more enthusiasm than he did at Strong Style Evolved. Of note, there is no Elias in here, so hopefully he's set for bigger things tonight. Maybe the most fascinating thing here is checking out all of the new ring gear. There were no past stars, no NXT call-ups, and Dolph Ziggler cosplayed HBK in the Rumble prior to Kane tossing him. Bray Wyatt returned out of nowhere to save Matt Hardy. Hardy tossed Mojo & Corbin to win. Matt & Bray hugged as sad John Cena looked on. This was certainly a battle royal that happened. The finish was fun, and I am mildly curious to see what they do with Matt & Bray. Matt Hardy won @ 16:37 [*]
WWE Cruiserweight Championship Tournament Finals: Cedric Alexander vs. Mustafa Ali: Prior to the reboot of 205 Live, Cedric Alexander and Mustafa Ali were corner stones of the division, looking for their break. And then Enzo got fired, Triple H took over the show, and it was a whole new world for these guys. They had great runs during the tournament, took part in some great video packages to hype the match ands it feels like the right final. Both have great stories, both are deserving, but will one cross the line in order to become the champion? The great Drake Maverick is at ringside. Ali busted out some DJZ like lighted entrance gear. Both guys are fired up to get their Mania match, working a nice opening stretch, including a nice tope from Alexander. These two know each other very well, and that played into the layout of the match. They were working really hard, and Ali even hit a top rope Spanish fly, but were largely working to a disinterested crowd. But they kept working hard, and the crowd got into the Ali comeback and great near fall off of the inverted 450. Alexander reluctantly destroyed his friend with back elbow strikes, and then put him away with the lumbar check to become the new champion. the new 205 live will now move on with Cedric Alexander as the champion; either man would have been a good choice, and they had a good babyface vs. babyface match here, but not quite at the level of the recent 205 Live main events. But I'm happy for both guys. Cedric Alexander defeated Mustafa Ali @ 12:15 via pin to become the new cruiserweight champion [***¼]
WrestleMania Women's Battle Royal: Beth Phoenix & Paige are on commentary. Becky Lynch gets an entrance, and then mass entrances NXT's Taynara Conti, Kairi Sane. Peyton Royce, Kavita Devi, Bianca Belair, & Dakota Kai. Bayley & Banks also got individual entrances. New gear parade in this match has well. Fun start as they all work together and toss Carmella and then Brooke. The NXT women then decide to work together, and unlike the men's match, they are trying to tell something resembling a story here. The NXT ladies working together is a ton of fun, with Belair even getting to break out a 450. They went to commercial and missed the Sane elbow and had to replay it. Nice work Kevin Dunn. The NXT ladies took out Absolution, while the Riott Squad was able to work together and started to eliminate them. Banks and Lynch they tossed Belair & Kai, Royce was the last NXT woman standing, and finally got eliminated by the Squad. Again, it's a world of difference from the men's match when you actually add a story to the match (the sub-plot to Bayley & Banks), because it becomes much more than walking around. As most expected, it came down to Banks and Bayley. Banks went for a handshake, but Bayley smartened up and tossed her. We find out that Naomi was never eliminated, and just when you think Bayley isn't going to be booked like an idiot, Naomi eliminates Bayley for the win. This was good and way better than the men's battle royal, with actual stories and reasons to care backed up by solid in ring work. Naomi won @ 9:30 [***]
– SUZUKI IN THE BUILDING WITH A TALL BOY!
レッスルマニア 隣に日本人が来たと思ったら鈴木みのる選手でした!#WM34 pic.twitter.com/bE19MzyhOm

— ハチミツ二郎 (@tokyodynamite) April 8, 2018
– I always mark out for everyone getting special Mania gear.
WWE Intercontinental Championship Match: Champion The Miz vs. Seth Rollins vs. Finn Balor: I love this choice for the opener. Miz sends his minions to the back. We got a tremendously fun opening stretch, with everyone going for pins and Balor hitting a tope. They are working a great and frantic pace to begin, working really well together and keeping the crowd invested. They work into some basic triple threat formula for a bit, with 2 in and 1 out, leading to dives by Rollins, and keep the pacing high, avoiding a lot of down time. While the pacing is fast, they are also working a really clean and smooth match and mixing in really nice spots involving all three. Rollins did the tease of the barricade bomb in a nice callback with Balor, leading to Balor & Rollins renewing their rivalry, and working into some really good back and forth. Rollins then hit the superplex, but Balor blocked the deal in a nice call back to their recent matches. They mixed in some great near falls, and the crowd is eating this up. Miz hit a super skull0crushing finale, but Balor hit a double stomp to break things up. Balor hits another, but Rollins hits the curb stomp and then another to win the title. This was a great opener, and exactly the right way to kick of the main show, with an all action match and a hot crowd. Seth Rollins defeated Champion The Miz and Finn Balor @ 15:32 via pin [****]
Smackdown Women's Championship Match: Champion Charlotte vs. Asuka: Charlotte gets a throne for her entrance, and is decked out in gold. They work into a fun, counter filled opening sequence. They have a real nice sense of urgency so far, with Asuka controlling early, staying a step ahead of the champion. This leads to Asuka starting to attack the arm to set up the Asuka lock later on. Charlotte started her comeback, but moonsaulted into the triangle; I always dig that counter spot. Charlotte is resilient here, but Asuka immediately goes back to working the arm and then lights her up with kicks. They have set a really nice base here, and then amp things up as Asuka hits an apron suplex to the floor. Charlotte makes the mistake on monologuing, but Asuka kicks her ass for it. Charlotte then busted out a fucking Spanish fly, because it's WrestleMania. Charlotte countered that natural selection into a submission in a really nice counter spot. The intensity here is really great, so much better than the recent WWE women's matches. These two are stepping up big time. Charlotte does a great job selling the arm, working a one armed figure eight, and… Asuka taps. Well damn. I have no idea where this Charlotte has been this year, but she needs to stick around as she was really great here. This was a great and focused match, with the surprise finish. They delivered. Champion Charlotte defeated Asuka @ 13:15 via submission [****]
– Asuka admits that Charlotte was ready for Asuka, and they hug. I don't really like that; Asuka should want to kill her for ending her streak.
– A ref runs out and tells Cena Taker is here. He rushed to the back. I didn't like that they took away from Charlotte's celebration. They could have delayed that a bit.
WWE United States Championship Match: Champion Randy Orton vs. Bobby Roode vs. Jinder Mahal vs. Rusev: What was once a one on one match ballooned into a four-way once Mahal & Rusev picked up wins over Orton. As someone who's watched TNA since day one, it's really cool to see Roode get on a Mania card. They clear bodies o the floor early, Rusev runs wild, even hitting a cannonball to the floor. It quickly breaks down into basic formula, with 2 in and the rest out. Mahal tries to make an alliance with his old pal Rusev, but Rusev is smart and kicks his ass. The pacing feels off here, too much of it is one on one, and it's not particularly smooth. Orton runs wild with RKOs to wake up the crowd, it breaks down now into the big move buffet. Rusev is too popular, so he loses to Mahal, who becomes the new champion. The interesting note is that all of Mahal's title wins have been against Orton. This was fine, but outside of the Andre, it was the weakest on the show so far as it fell really flat to me. Another Rusev day ruined, Mahal winning is completely baffling. Jinder Mahal defeated Champion Randy Orton, Bobby Roode and Rusev @ 8:05 via pin [**½]
– We get a Fashion Police Snickers commercial with Mick Foley.
Kurt Angle and Ronda Rousey vs. Triple H and Stephanie McMahon: We have to get this on early so we can make Sportscenter, which is understandable in order to try and maximize the coverage. HHH and Stephanie come out riding trikes, with others on motorcycles leading them to the ring. You have to respect HHH, he busts his ass and at age 48, is in great shape. Angle still has a brace on his right thigh, which he injured a while back. Rousey is out in Piper inspired gear, including mini-kilt. Drake Younger gets to ref here, which is cool. Steph attacks before the bell and runs away. That allows HHH to attack, but Angle quickly takes control. He's looking solid and more mobile than in his last outing. Steph baits Rousey in, playing mind games and allowing HHH to tale control. Steph's being a real bitch, getting in cheap shots, and constantly taunting Rousey. As expected, the guys are working the majority of the match. HHH & Angle are talking a lot to each other. Steph stops the tag, pulling Rousey to the floor, and really heeling it up. At 6-minutes in Rousey finally gets the tag. The crowd loves her as she runs wild on Steph. She has a great presence, and is connecting with the crowd; I'll give her that. Steph rakes the eyes and fights of the arm bar. She actually takes the heat on Rousey for a bit. HHH makes the save for Steph, pulling Rousey to the floor. He and Angle battle on the announce tables, Angle gets slammed on one but I AM THE TABLE. Rousey now fires up and lights up HHH, Steph makes the save slapping her, and runs away. The Scooby Doo chase leads to Rousey getting posted. Angle is alive and hits suplexes on HHH, and the crowd loves all of this. The Angle slam gets a great near fall. This has been laid out really well, Angle ankle locks Steph, but HHH hits a pedigree, but Rousey makes the save. She hits a RANA and arm bar on HHH! The crowd is mental for this. Steph saves him with a choke to jeers. Angle takes out HHH with the ankle lock and Rousey arm bars Steph. HHH manages to roll Angle into Rousey for the break. The bosses take control back, posting their opponents, and look for pedigrees. They are foiled and Rousey gets the arm bar and Steph taps immediately. I think it went a bit long, but it was an extremely well laid out match, with a wild and hot crowd and right finish. It was way better than I thought it would be, and was extremely entertaining. They over delivered for sure, it was really great, and I don't think you could have booked a better match for Rousey's debut as they did a great job of hiding the various weaknesses. Kurt Angle and Ronda Rousey defeated Triple H and Stephanie McMahon @ 20:45 via submission [****]
Smackdown Tag Team Championship Match: Champions The Usos vs. The New Day (Big E & Kofi) vs. Bludgeon Brothers: New Day is out with a group of little people dressed as stacks of pancakes. It will be interesting to see how fatigued the crowd is here. There's no fucking around here as it's all action right away with the Bludgeons running wild and even taking time to kill Woods. The Usos make a big comeback, taking out Rowan and that allows New Day to come back in, but they are quickly taken out by Harper as the Bludgeons continue to dominate. The super killer bomb finishes Kofi. As a match, this was fine, and a bit disappointing, but as far as the booking to make the Bludgeons look like beasts, it was mission accomplished as they simply dominated. It was likely the right call following the previous match. The Bludgeon Brothers defeated New Day & Champions The Usos @ 5:45 via pin [**½]
– Cena is back and in his gear. But a ref tells him that Taker isn't here, so he leaves. But the lights go out and ELIAS is here! He tells Cena to leave and that he has it from here, and Cena takes his seat in the crowd. Elias sings a tune, running down Elias and the fans. Cena returns and attacks. Cena lay him out with an AA. The crowd chants for Undertaker, but he doesn't arrive. Cena leaves a sad panda. The lights go out again and Taker's hat and coat are in the ring. Lightning hits them and they disappear. DONG. Taker arrives.
John Cena vs. Undertaker: Cena is terrified and Taker just beats his ass at the bell, hits old school and snake eyes. Take is basically running through all of his trademark stuff, until Cena cuts him off. Taker sits up and hits a chokeslam. The straps are down and the tombstone follows. Cena is done. I'm perfectly fine with that, Cena has so many outside projects coming up and won't be a regular and you give Taker some redemption after last year's poor match with Reigns, while giving the fans a fun moment. That's what you get for jumping the barricade John. Plus, Cena was a dick the entire time; he deserved it. Undertaker defeated John Cena @ 2:52 via pin [NR]
– They bring out the hall of fame class.
Shane McMahon & Daniel Bryan vs. Sami Zayn & Kevin Owens: If Owens & Zayn win, they're back on Smackdown. The look on Bryan's face, as he took a moment to soak it all in and then headed to the ring was something; you can tell this means so much to him, especially returning to the scene of his biggest moment, it was just great. Kevin & Sami with the sneak attack and immediately taking things to the floor. They fucking apron bomb Bryan right away, what amazing assholes. Shane calls for medical attention and he'll fight on his own. There are more camera cuts than strikes landed here. Steph is a better striker at this point. Shane gets to run wild, but Kevin attacks his hernia. This allows he and Sami to take the heat as Bryan is checked on. Shane tries to make a comeback, but he's immediately cut off. Shane dumps Kevin, places Sami in the tree of WHOA and hits the coast to coast. This lay out feels really odd as Shane gets to play hero, which feels like the wrong story. The 50 year old with a hernia and diverticulitus holding his own just comes off as wrong. Bryan manages to return, hopefully signaling a change in the layout. They are setting up the hot tag to Bryan, and he finally gets it. He runs wild as HOT TAG BRYAN is back! Bryan is fired up and looks great. Bryan even breaks out the top rope RANA. Kevin cuts him off with a pop up powerbomb, but Bryan is still fighting and kicks out. Shane takes out Kevin, but Bryan is down. Sami talks mad shit to him and just punishes him, asking how he could do this to them. But Bryan fires up and starts kicking the shit out of him. The knee strike and YES lock finishes it. Bryan is back and looked really good. The loss keeps Sami & Kevin off of Smackdown, allowing for some roster shake up to come. This was pretty good overall, but was more about Bryan winning and the post match moment, which was great. Shane McMahon & Daniel Bryan defeated Sami Zayn & Kevin Owens @ 15:25 via submission [**¾]
– 78,133 is the announced attendance, for entertainment purposes only.
Raw Women's Championship Match: Champion Alexa Bliss vs. Nia Jax: Mickie is out with Bliss. Considering the story, it would be very appropriate for Jax to quickly squash Bliss here to get her full revenge. Jax smartly attacks Mickie and takes her put on the floor, just beating her down. Mickie's dead. Bliss tries to run away, but Jax just tosses her around the ring with ease. Bliss powders following a bad landing on a press slam. Bliss tries to run but that fails. Bliss pokes the eyes, and attacks the knee grounding Jax. This allows Bliss to take control, working a smart strategy, by trying to keep Jax grounded. Jax posts herself as this already feels too long and like the wrong match considering the story. Bliss hits twisted bliss to the floor, which was cool. Bliss keeps the heat, but Jax keeps kicking out, leading to her throwing a fit. They really lost the crowd following Jax's initial blitz. Bliss foolishly monologues, allowing Jax to fire up and make her comeback. Jax simply starts overpowering Bliss, but Bliss pokes they eye again. But Jax hits am Alabama slam. Jax hits a second rope Samoan drop to win the title. They worked hard and the match was ok, but I think it went too long and that Jax really should have destroyed her quickly and won with little resistance, especially since they really lost the crowd. Nia Jax defeated Champion Alexa Bliss @ 9:02 via pin [**]
WWE Championship Match: Champion AJ Styles vs. Shinsuke Nakamura: This is the long awaited rematch of their WrestleKingdom classic, and the match that many hoped for once both signed with WWE. Nakamura, who won thier first meeting in NJPW, gets the special live music entrance here. The crowd is hot even before they lock up. Nakamura looks to play mind games, Styles slaps the shit out of him. Things get chippy, which Styles hitting a knee strike and asking Nakamura how he likes the knee to the face. Styles stays a step ahead in the early portion. Looking rather pissed off as he grounds Nakamura and punishes him with kicks. Every time Nakamura tries to fight back and fires up, Styles has been able to cut him off. Styles finally trips up Styles on the apron, and connects with kicks and finally starts to put some offense together, taking momentum into his hands and landing several knee strikes. Styles picks up the pace, stringing together a nice comeback, and going for near falls. They work into some nice counters, showing how well they know each other, with Nakamura hitting the landslide for a good near fall. Styles takes out the knee with a desperation kick, leading to the calf crusher. Styles works a good fight spot, and counters with a triangle. There's nothing wrong with this, but it really feels like it's missing something, and the crowd feels like they've lost the initial interest. Styles hits the phenomenal forearm for a good near fall. The 450 eats knees, allowing Nakamura to cradle Styles for 2. They trade strikes and head butts, trying to rally the crowd. It's not really working, but they are trying. I think the main issue is that there is no real story here other than WWE saying it's a dream match. Sure the title is on the line, but it largely feels like two guys trading moves with little crowd interest. Styles counters the Kinshasa into the clash and retains. Well, color me disappointed. The work was generally fine, but they lost the crowd and really never changed course in order to get them back. Nakamura continues to feel like a parody of himself in WWE, as the only thing he really had left ws that he turned it on for the big matches; hopefully the heel turn will give him some new life. It's a shame that they couldn't have done this on Smackdown leading into Mania and then put on a great sprint here. It was good, but highly disappointing. Champion AJ Styles defeated Shinsuke Nakamura @ 20:30 via pin [***]
– Post match, Nakamura hands Styles the title and then low blows him, turning heel. He then hits a Kinshasa on the floor to lay out Styles.
Raw Tag Team Championship Match: Champions The Bar vs. Braun Strowman & Nicolas the Kid Fan: The Bar arrives on a Mardi Gras float. Braun then destroyed the float by running it of the stage. Braun teases picking his partner from the crowd, please pick Suzuki! He teases picking a kid, and brings him to the ring. He tells the kid to stand on the apron and he'll give the Bar these hands. I hope that kid was cleared by the commission. Braun runs wild early, but the bar cuts him off and start double-teaming him. Nicolas isn't even clapping to rally Braun, he's a poor tag partner. Hell, he's not even grabbing the tag rope. Braun tags him in, but then tags himself in and hits a powerslam for the win. Nicolas is booked for Joey Janela's Spring Break III already. Listen, that's a great moment for the kid, but it came across as a big disappointment, and like WWE couldn't find anyone to tag with Braun, and a complete waste of the Bar. Maybe this leads to Braun picking a fan every week to team with and introducing someone new, who knows. They better sign the kid before he shows up on Impact though, they need to replace Del Rio.. Braun Strowman & Nicolas the Kid Fan defeated Champions The Bar @ 3:55 via pin [*]
WWE Universal Championship Match: Champion Brock Lesnar vs. Roman Reigns: I really loved their first Mania match, even before the Rollins cash in, and hopefully they can recreate some of that here. No fucking around here as they brawl and Lesnar stars hitting Germans and then Reigns hits superman punches. I really like the start here, just all action and two guys killing each other. It's the right choice as Lesnar continues to throw Reigns around with ease. This is a complete destruction by Lesnar so far. Reigns finally fires back, spearing Lesnar onto an announce table, but, I AM THE TABLE. Reigns hits superman punches and spears for a near fall. They are working some near falls, but the crowd doesn't seem to care as a beach ball is in play according to live reports. As predicted, Reigns kicks out of an F5, and then kicks out of a second to no reaction. Reports say upwards of our beach balls are in action. The third F5 hits and no reaction on the kick out. Lesnar hits an F5 through an announce table and no one cares. Lesnar's face is an amazing shade of red rights now. More Germans, and more beach ball fun. Reigns kicks out of a 5th F5. Lesnar lays in strikes as the crowd chants "this is awful. Reigns is busted open badly now, pouring blood. Reigns hits two spears for a near fall, but no one gives a single solitary fuck. Lesnar hits the F5 and wins. So they sacrificed Joe & Braun to one F5 so that Roman could survive 5 and still lose? No one should be surprised by the crowd reaction here, because the crowds have voiced their opinion on Reigns so many times. If WWE is surprised, they haven't been paying attention. I think the worst thing is that Reigns didn't win, and that for now, we're locked in with more Lesnar and a build to another Reigns chase. I may not be his biggest fan, but why put all of that effort into him and then just throw it away, again, for Lesnar? It feels like creative has no real locked in vision and is fine with changing on a whim, which is no real surprise. I actually loved a lot of what thy did here, regardless of who was winning, it was an intense and physical match, but when a crowd actively ignores and takes a massive shit on a match to this level, it's in no way a great match. It feels like another attempt to make Reigns a loved hero, but the crowd revolted. It was a good physical match that no one cared about. Champion Brock Lesnar defeated Roman Reigns @ 15:50 via pin [***]
– End Scene.
– Thanks for reading.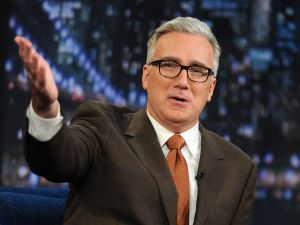 "Byyyyyyyyyyyyyyyyyyyyyye Felicia!"
6.25
The final score: review Average
The 411
In my opinion, WWE WrestleMania 34 was a tale of two shows. While the Andre battle royal was no good, everything through Cena vs. taker was really great overall and I felt that we were on our way to an all time great Mania considering we had some big matches yet to come. The IC Title and mixed tag matches were great, and the Charlotte vs. Asuka match was VERY good and gave us a surprise ending. But from there, I felt it took a big downturn in quality. The Bryan return made for a great moment, but the match was lacking. Styles vs. Nakamura was pretty good, but a disappointment overall. Nia's win was the right call for the story, but the match was ok at best. The Raw tag title match felt like a copout by not giving us a cool tag partner for Braun, but it was a great moment for the kid. And finally, Brock vs. Roman was a good and intense physical battle, but unfortunately, no one cared. At the end of the day, the show ended up being average, but had its moments.
legend