Handicapping the News 11.30.12
November 30, 2012 | Posted by
Welcome back to Handicapping the News. I took a little break from the regular format last week in order to give thanks, what with the Thanksgiving holiday and such. This week, I'll admit to being a little out of the loop on wrestling news. I promise, though, I did my research and came up with some mildly interesting stories. I think. Hope. I hope. If not, feel free to tell me all about it in the comments section below. But now, headlines.
Dark Matches
TNA themed Lottery Tickets are coming. What are the odds…
They get used as a heavy handed angle on Impact Wrestling? 5 to 1
The TNA Lottery replaces Gut Check? 15 to 1
Somebody uses their winnings from the tickets to buy the company? 3 to 1
11.25.12 Stevie Richards appears on Fox News to demonstrate tech gadgets; he showed them, they saw.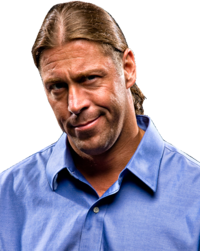 Stevie Richards appeared on Fox News this week demonstrating a handful of high tech gifts. If you follow Stevie on Twitter, you know that he's sort of a tech geek (that's a compliment) and that he knows his stuff. He's constantly bouncing from one phone to the next and giving reviews. He plays video games and posts videos of them. I've been fortunate enough to have a conversation or two with Stevie, and I can tell you that the guy is remarkably intelligent. I was a little disappointed that he appeared as Michael Manna, and was dressed like a civilized human being. The appearance would have been so much more entertaining with Blue Meanie in the background and Mr. Manna wearing a half-shirt and Daisy Duke shorts. I'm fairly certain that he never would have been invited back had this been the case, but it would have made me giggle. What can we expect to see from Stevie/Michael in the future?
A recurring role on Fox News as a tech guy: 10 to 1
His segment went well, and in spots like this networks tend to go back to men or women that they've had good experiences with in the past. There's no reason to think that Stevie can't or won't be invited back, especially given his tech savvy. Hell, it's more of a push than he's gotten anywhere else.
A return to the wrestling ring: 50 to 1
Stevie doesn't need the wrestling ring anymore. He can still make money doing independent gigs, but there's no reason for him to subject himself to a full time return to the ring. He's in phenomenal shape, he's had a history of neck problems, and he's doing okay for himself away from the business. Very few people make it out of the wrestling industry with their health and sanity relatively in tact. Stevie is smarter than most and can afford to stay away.
Becomes a full blown gadget guru: 25 to 1
He's started his own web show, he's making appearances, he's testing items. He can speak intelligently and honestly on a variety of products. He doesn't seem to be broke as so many wrestlers are. It's not unreasonable to think that Michael Manna could turn this into a career and become one of the top names in the tech world over the next few years. I'll be pulling for him.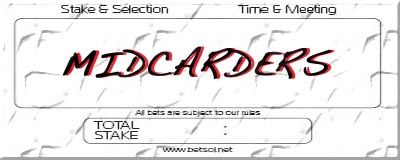 Lex Luger appears on Hardcore Pawn; still unsure what Lex Luger is doing in 8 Mile
Former WCW World Heavyweight Champion Lex Luger appeared on Hardcore Pawn on TruTV this week, where he pawned off a pair of his ring worn robes. Now, before everybody starts giving Flexy Lexy a hard time about being down on his luck and just another broke ex-wrestler, there was a reason for him to appear. He was pawning off the robes in the name of charity, and seemed pretty happy with what he got out of them. $3,500 isn't too shabby for a guy that's been out of the spotlight for over ten years. It was somewhat disheartening to see Lex in his current physical condition after having a stroke, but working in a physical therapy gym I've seen a lot of stroke patients look a lot worse. At one point in the recent past, Lex was in a wheelchair and unable to walk. It's probably unfair to expect anyone Lex's age to look like Lex used to look unless they're still taking the same things that Lex took…however, those are the things that likely led to Lex's stroke. Vicious circle and all that.
There was a period when Lex was among the biggest stars in wrestling, and I spent a significant part of my childhood cheering for him. To this day, he remains the only guy that I ever actually wanted to see beat Ric Flair. I never wanted Sting or Windham or Dusty or Savage or anybody to pull it off. There were so many times though, that Luger got so close, that it just seemed like he should have beaten him at some point. I mean, Ronnie Garvin got to be world champion at Flair's expense but Luger never got put over? I know there were political reasons for it, but it still seems wrong. Anyway, after appearing on a reality TV show, what should we expect next?
Other wrestlers pawning items: 3 to 2
The possibilities are endless. Roddy Piper pawning a kilt? Bob Backlund pawning a dictionary? Mantaur pawning a giant stuffed animatronic….mantaur head? The Iron Sheik pawning the Persian clubs? If the WWE Network ever actually happens, I need a show that consists of nothing but wrestlers pawning old wrestling stuff. Seriously.
News that Lex is desperate for cash after all: 15 to 1
Anything is possible, and this certainly wouldn't be far fetched. However, Lex seems to have a pretty solid network of friends around him, and seems like his recovery has gone pretty well considering the medical troubles he's had. Does Lex have as much money as he should have, considering what he probably made over 15 years in the business? Doubtful. Does he have more than me and enough to get by on? I'm betting yes.
World Wrestling Outreach receives and uses the money appropriately: 10 to 1
There's very little information available about the non profit organization, but it appears to ultimately be a family oriented wrestling promotion headed up by old in-ring rivals Lex Luger and Nikita Koloff. Lex understands better than most that life after wrestling isn't always pretty. Hopefully this project works and serves its intended purpose instead of ending up being just another money grubbing gimmick for former stars.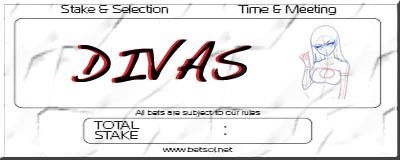 11.29.12 Velvet Sky re-signed by TNA; Taz excited to mispronounce things during her entrance
One of the names most associated with TNA's Knockout division through the years has rejoined the company. Velvet Sky left the company earlier this year when she and TNA simply couldn't come to terms on a new agreement. Things never got contentious or ugly, and there were always rumors that Dixie Carter was trying to sign her. It was just a matter of finding the right middle ground on a contract. This can only help the Knockouts, because even if their primary focus is on actual wrestling, a lot of TNA's key demographic will stick around just to watch Velvet Sky get into the ring. It would be nice if they could get Angelina Love back on board, because The Beautiful People were one of TNA's best duos ever. Madison Rayne is still around, though, so there'll be some history for Velvet to work with. As it is, we can all look forward to Taz butchering the English language more than usual upon her return. Aside from mangled verbiage, what will Velvet's return bring?
An Angelina Love return: 6 to 1
I think it'll happen sooner than later. These two together were always greater than the sum of their parts. They're more marketable, more popular, and more effective together than apart. If Angelina isn't one of those people that hates her former employer, then this reunion should be a no-brainer for TNA.
A Knockouts Title run: 12 to 1
Velvet was never the strongest in the ring, but she worked hard…I think. Even so, with female wrestlers like Tara, Gail Kim, and even ODB on the roster, I'm not sure that Velvet Sky is who you want to lean on for matches week in and week out. It wouldn't surprise me to see her come back as a valet initially, then ease into the ring.
More Knockouts signings: 20 to 1
I'm still hoping for Beth Phoenix and Awesome Kong, but I wouldn't say I'm holding my breath. Just because it SHOULD happen doesn't mean it will happen.
11,28.12 CM Punk rumored to face the Undertaker at Wrestlemania; maybe they can get David Arquette to square off against Punk sometime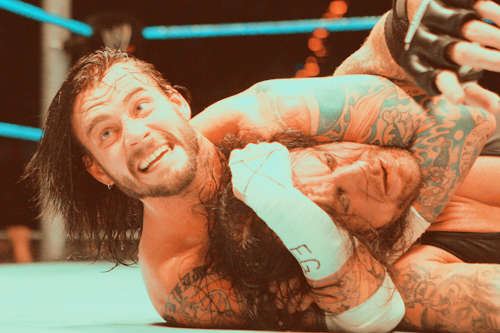 It was reported on several wrestling "news" outlets that CM Punk is the likely opponent for The Undertaker at Wrestlemania 29. While it would seem that this is the changing of the guard, I'm not so sure I believe that just yet. Punk is no spring chicken and has indicated a desire to retire (or at least semi-retire) in the fairly near future. There's also the issue of Undertaker's streak and winning the WWE Championship. I have no reason to believe that The Undertaker is going to pick up a full time schedule to defend the WWE Championship at house shows and on television and pay per views. He's been almost inactive for three years now and you're never going to read a story that says, "The Undertaker says that his back, hips, and knees feel great these days." He's simply experiencing the natural problems that come with being extraordinarily tall and being a wrestler.
I don't think that this would be a bad match for Wrestlemania, though. I think that Punk is smart enough in the ring to help get The Undertaker through a match without killing himself and still put on something that feels or at least approaches "epic." With the match taking place in New York, WWE's "home court" so to speak, it would be a fitting send-off for The Undertaker, win or lose. He could put his streak on the line against the "Best In The World" with a potential final WWE Championship (or World Heavyweight Championship by then) on the line. The next night on Raw he could get the very much deserved Flair treatment with a ceremony fit for a legend.
This isn't taking into account anything that may or may not happen with The Rock, John Cena, or anyone else. Right now, though, it would appear that CM Punk is the definite front runner. What are the odds…
CM Punk vs. The Undertaker happens at Wrestlemania 29? 3 to 2
Nobody else really fits right now. I suppose Cena could be shoehorned in, but that may create even more undeserved resentment for the guy. I'm not sure what Cena will be doing on Wrestlemania weekend, but there's no good reason for him to be taking on The Undertaker. At least not that I can see right now. Things can always change in a hurry. We're also running out of options for Punk, unless they start getting serious about a Daniel Bryan feud or one of the new roster additions makes an impact much faster than expected. Stranger things have happened.
Undertaker retires after this year's Wrestlemania? 3 to 1
The guy is a legend, and retiring after Wrestlemania 30 would be a nice round number and it seems more fitting to most people. I'm just not sure that 'Taker can crank out two more high profile matches. The thing is, they can't be matches where he coasts, because he needs to lose at Wrestlemania. Beating the Undertaker should require laying a beating on him of epic proportions. I can absolutely envision a scenario in which The Undertaker competes at this year's Wrestlemania and then hangs up his boots for a well deserved permanent break from the sport.
The Streak ends? 10 to 1
Always a longshot, but a little more likely every year. I've mentioned before that I'm a big fan of the streak being broken in order to establish a new star. I won't waver from that. Do I think Punk should be the guy to do it? Nope.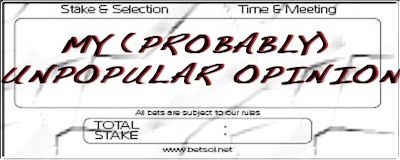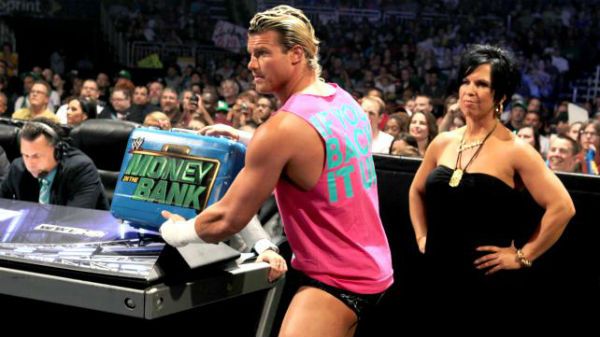 It should be that guy.
I'm not the biggest Dolph fan in the world, as I've mentioned here before. I think he's a solid part of WWE's future and their best chance at creating a breakout star in the next year. The fact that he's feuding with Cena shows that they think he's ready to take the next step. Beating The Undertaker at Wrestlemania 29 would send Dolph into the stratosphere and cement a main eventer for WWE for years to come.
But why? How?
Easy. You figure out a way to get the World Heavyweight Championship on CM Punk between now and Wrestlemania. Let him drop the WWE Championship to The Rock at The Royal Rumble, then let him pick up the WHC somewhere along the way. The match with Undertaker becomes a title match at 29. Undertaker wins, the lights dim for his celebration, but after a grueling 30 minute match, Dolph cashes in. The Undertaker fights him off for a minute or three, but Ziggler eventually steals the win. In an unscheduled match, The Undertaker's streak is broken. Dolph Ziggler captures the World Heavyweight Championship at Wrestlemania and puts a feather in his cap that nobody else has.
Ziggler needs the win more than anybody else on the roster. At the same time, he's also ready for it. He could take the ball and run with it. I don't think they will pull the trigger on this, but I certainly think they should.
That does it for me. Let me know what you loved or hated or what you'd do with Wrestlemania 29 in the comment section below. You can find me during the week at www.thecasualheroes.com recording podcasts, or you can find me on Twitter @GavinNapier411. Odds are I'll be back next week.