Hunter's 2022 Wrestling Awards Part 2: Best In-Ring Wrestler, Best TV Show, More
February 24, 2023 | Posted by
Find Part 1 here.
* These awards are meant to be fun and not overly serious. These are explicitly my opinions and my opinions alone. Wrestling is a strangely subjective artform. What blew my mind may not have landed for you. Feel free to disagree but keep it respectful. I'd love to read your thoughts in the comments.
* >My selections will largely be focused on North American Pro Wrestling. I watched some New Japan in 2022, a little bit of Impact, but I simply don't have time to watch all the wrestling I might want. Even at that, I watched very little WWE until SummerSlam and beyond.
* Most of this was written back in December. Recent events, such as the Royal Rumble, don't factor into any of these perspectives. The one exception is the tragic passing of Jay Briscoe needs to be addressed.
* I don't do star ratings. I don't have a catalogue of match reviews to pull from. I am a person who leads with his heart. I love and appreciate technical wrestling; Bryan Danielson is my favorite wrestler in the world (and has been for over a decade now). I love pro wrestling, however, because of it can make me feel.
---
The Best Weekly TV Show of 2022
5 NJPW on AXS
4 Rampage
3 Smackdown
2 Impact
1 AEW Dynamite
I wouldn't say any single show was clearly the hands-down "best" in terms of being MUST-SEE TV each week. Despite some rough patches, AEW Dynamite continued to be an easy two hours to watch, with a roster of some of my favorite wrestlers. When it comes down to it, I liked a lot more than I didn't. That's all you can truly ask of a rasslin' show.
---
The Most Improved Performer of 2022
5 Austin Theory
4 "Jungle Boy" Jack Perry
3 El Phantasmo
2 Wheeler Yuta
1 The Acclaimed
SCISSOR ME DADDY ASS!! What a ride Anthony Bowens and "Platinum" Max Caster had in 2022, going from comedy mid-card act to organically becoming one of the most popular acts in North American wrestling. The Acclaimed started the year still a team mostly working AEW Dark/Midcard; their perplexing association with Billy Gunn and the Ass Boys seemed like, at best, a cute midcard feud. But the fans took notice of their personalities, increasing in-ring skills, and charisma. It felt like a momentary mis-step at ALL OUT when The Acclaimed did not win the tag team titles from Swerve & Lee; but they took the straps to a massive response a few weeks later in New York and haven't looked back. Every step of the way Bowens & Caster have made believers, and EVERYONE… LOVES! THE ACCLAIMED!!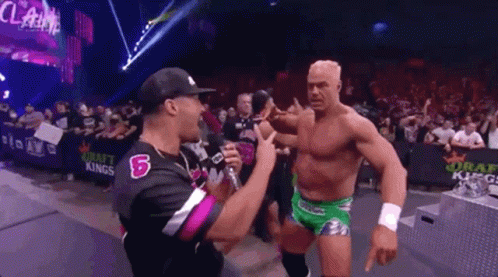 ---
The Best Women's Wrestler of 2022
5 Toni Storm
4 Jamie Hayter
3 Rhea Ripley
2 Bayley
1 Bianca Belair
Jamie Hayter is emerging as a top-tier star and the crowd has organically gotten behind her. Toni Storm was given shit booking as interim Champ, but quietly put in the work despite the "interim" tag. Rhea Ripley didn't wrestle for a good chunk due to injury but her character work with Judgment Day has taken her to another level of stardom. Bayley finally returned, and while she hasn't been booked to win a big match yet, has delivered on all fronts individually and with DMG CTRL. But Bianca Belair eclipses them all. One of the best matches of both nights of Wrestlemania, constantly working hard, star power, increasing comfort in her promos and storytelling. Her title reign isn't just "long" — it's been full of great matches, compelling rivalries. She is a constant presence and highlight of WWE.
---
The Best All-Around Performer of 2022
For promo skills, character embodiment, etc.
5 Eddie Kingston
4 Jay White
3 Roman Reigns
2 Seth Rollins
1 Jon Moxley
The heart and soul of AEW. Jon Moxley came back from rehab in amazing shape and immediately got back on the horse, delivering bangers every time out. It didn't matter if he was working an indie show or the main event of an AEW PPV; if he was working a young guy barely a few years into their career or one of the best in the world; Jon Moxley delivered. He cut emotional and unhinged promos, carried himself like THE guy, and absolutely put AEW on his back during its most difficult era. Bringing intensity, believability, brawling, blood, and great matches, night in and night out, Jon Moxley is the best performer of the year.
---
The Best In-Ring Wrestler of 2022
Specific to their in-ring match work.
5 Josh Alexander
4 Bryan Danielson
3 WALTER/GUNTHER
2 Shingo Takagi
1 Will Ospreay
It breaks my heart to rank Bryan Danielson so low. The American Dragon certainly delivered every time he stepped into the ring, as expected. A combination of injury, strange booking, and Danielson's own stated desire to happily put people rather than be a major player led to a below-average year for Aberdeen's own. Will Ospreay, despite being a well-documented cunt, has leveled up hard this year. Operating at the highest level without fail, Ospreay has had MOTY candidates with Okada, Tetuso Naito, Shingo Takagi, Zack Sabre Jr… the list goes on. On top of that, Ospreay has developed his in-ring persona and set himself up for a massively hyped encounter with Kenny Omega at WrestleKingdom in January. The Reborn Assassin can seemingly do no wrong.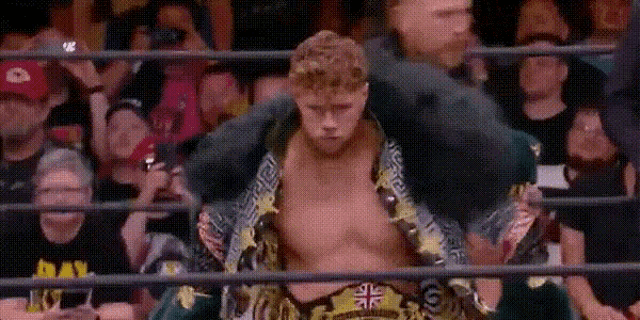 ---
Larry Csonka Award For the Hardest Working Performer of 2022
5 FTR
4 Josh Alexander
3 Seth Rollins
2 Sheamus
1 Jon Moxley
Jon Moxley is never getting that vacation, is he? As noted in best All-Around performer, when Moxley came back from rehab he was a man on fire. From working AEW, GCW, various indies, he got to the job of wrestling. He's a dude who doesn't *need* to wrestle that match. He just wants to. What makes him deserving of the Csonka award is how he stepped in on multiple occasions and put AEW on his back. CM Punk gets injured after winning the belt? Mox grabs that belt and defends it all over. Hardly a slack "interim" title run. Mox drops it back to Punk, Punk completely napalms his career? Let's bring it back to Moxley and let him run before putting over MJF. In 2022, Moxley proved he was the heart and soul of All Elite Wrestling. He stepped up, worked his ass off, and led by example, all while cutting fiery promos and fucking up people's day in the ring. The next time Mox has a vacation scheduled, he would do well to ignore any texts from a certain TK…
---
Check out the latest "Ask 411" with Byers, aka TOO MANY TITLES.
Steve Cook has the top 7 female wrestlers with February birthdays…
Pantoja and 411 legend Dino Zee go at it with Fact or Fiction get me on it already chambers
Leighty popped me huge with a line about Jerry Lawler in his latest Retro Review.
Peace out, 411. And remember, if they don't find you handsome, they can at least find you handy.