Wrestling's 4R's 11.26.12: WWE Smackdown and ROH on Sinclair Reviewed
November 26, 2012 | Posted by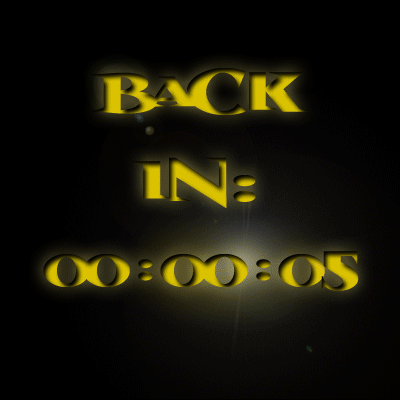 How the 4R's of wRestling Work!
Here is a quick explanation of the 4R's. The column will run TWO times a week. THREE if there is a PPV. We will group our feelings on the shows in various categories: The Right, the wRong and the Ridiculous. The Right is stuff that worked very well: a great promo, a great match and so on. PuRgatoRy is a section between the right and wrong. It shows equal traits from both sides that cannot be ignored and needs discussed. It is not a bad place per say, as things can get remedied or go the wrong way the very next week. The wRong is what it sounds like: bad matches, bad or boring promos and so on. The Ridiculous is stuff that had no right on TV: Stupid angles and so on. And there is always a possibility of a 5th R, which is as bad as they come. This column is supposed to be analytical, and at the right time very critical of the shows, it was the whole reason it was created. This is not a "mark" column, nor a "smark" column, our goal is to analyze the show from many different fronts, reward the good and call out the bad. We will not apologize for our opinions, they are as they are, whether positive or negative.
---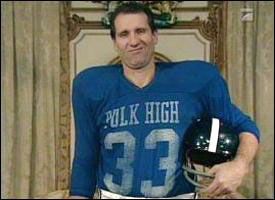 Let's rock…
By: Shawn S. Lealos
ROH Television 11.17.12: QUICK RESULTS:
– Mschif def. "AK-47" Allysin Kay
– Roddy Strong def. Tadarius Thomas
– Adam Cole def. Kyle O'Reilly (TV title match)
THE RIGHT:
The Briscoe Brothers Introduce Nigel McGuinness as New Matchmaker – I complained because they were supposed to announce the new matchmaker last week and didn't. After watching this week, I take it back. This segment was spectacular. The Briscoe Brothers came out to a ring, Mark carrying the Ring of Honor banner flag. Jay then called all the wrestlers out to the ring. The only ones that didn't show up was Wrestling's Greatest Tag Team ("they are rich and don't care"), Jay Lethal ("he's having problems with ROH management") and SCUM. Everyone else came out, including Mike Bennett and Roddy Strong. Jay put over everyone around the ring and name-dropped Bryan Danielson, CM Punk, Samoa Joe and Austin Aries. He said when you talk smack about ROH, you disrespect everyone who built it. He then said that Ring of Honor has a new matchmaker and that man is Nigel McGuinness. When McGuinness came into the ring, he cut a great promo as well. He put over all the wrestlers and then said Ring of Honor used to mean honor and that is gone now. He also said that he plans to bring it back and has a plan to get rid of SCUM. He booked a Ladder War between Kevin Steen and El Generico at Final Battle 2013 and then booked a three-way between Steve Corino & Austin Aries against the C&C Wrestling Factory and Briscoe Brothers for the tag team titles. This was a fantastic opening segment.

Roderick Strong vs. Tadarius Thomas – I honestly don't thing Roddy Strong can have a bad match right now. Strong was supposed to fight Thomas at the last iPPV but refused, quit the House of Truth and left. Truth brought out Rhino, who lost and tossed Truth from the ring. During this match, Truth did commentary where he said he fired Rhino, that Michael Elgin and Roddy Strong would not fight at Final Battle, and that he was still Strong's manager. The match was great, with both Roddy and Tadarius hitting some great moves. Tadarius is really innovative with his kicks and is pretty unique in a sea of similar fighting styles. Roddy ended up winning with the backbreaker in a solid match. After the match, Truth came in the ring and celebrated but Roddy got a mic, called him a dweeb piece of shit and said he was finished with him and quit again. From the match to the commentary to the storyline, this was a solid segment.

Adam Cole vs. Kyle O'Reilly – I have never liked Kyle O'Reilly, but I can't deny he is a great wrestler. I have always thought Adam Cole phoned it in one too many times, but he has improved drastically over the last two months. This match, the main event for the TV title, was a great wrestling match. The two went at it, Kyle did what he does best – submission holds and kicks – and Cole did what he does best – fighting back from behind and showing heart. This was the rubber match between the two, which gives the win in the feud to Cole. It looks like they will start a new feud next week between O'Reilly and Davey Richards, and that should produce some amazing matches.
PURGATORY:
NOTHING
THE WRONG:
Mschif Makes Her Debut – I have never seen a Mschif match but I have heard a ton of great things about her. She made her debut on ROH TV this week and her opponent was AK-47 Allysin Kay. I was very excited because I was looking forward to finally seeing the "best female wrestler in the world" in action. Basically, the match was slow and plodding and really kind of sucked. I don't know if it is because Kay is larger and slower and they had to work a power match, but I was not impressed. Mschif won with a nice move (the Desecrator), but the match was not a good debut on ROH TV for Mschif.

Inside Ring of Honor – This was a pretty bad week for Inside Ring of Honor. They pretty much counted down the days to Final Battle here. First up C&C Wrestling Factory talked about the three-way at Final Battle for the tag belts and just came across as lackluster. Then Matt Hardy delivered a half way decent promo aimed towards his match with Adam Cole. After that, Michael Elgin repeated what he has said every week for the last month, almost word for word. Finally, Jay Lethal cut a great promo but the storyline is just dumb. Basically, Lethal will never get a world title shot as long as Kevin Steen is champion because he beat up Steen after Steen spit on Lethal's mom. Like I said, dumb. It does look like Lethal is about to get even more violent, though. That is a good thing.
THE RIDICULOUS:
NOTHING

The 411


The only real disappointment from this show was the women's match because I really wanted to see what made Mschif special and the match just wasn't good. However, outside of that and a boring Inside Ring of Honor, there was a fantastic opening promo and two great matches. Overall, a nice card on the return to regular ROH TV.

SHOW RATING: 7.5
---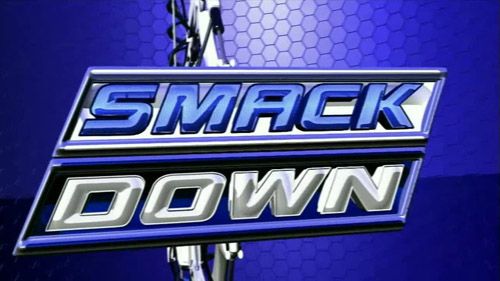 By: Larry Csonka


Smackdown! 11.23.12:
QUICK RESULTS
– Ryback defeated Darren Young @ 2:14 via pin [NR]
– Non-Title Match: R Truth defeated Antonio Cesaro @ 1:37 via pin [NR]
– Alberto Del Rio defeated Sin Cara @ 10:20 via submission [**½]
– Non-Title Handicap Match: The Big Show © defeated Team Hell No @ 9:05 via pin [**½]
– IC Title Match: Kofi Kingston © defeated Damien Sandow @ 9:03 via pin [**¾]
– Dolph Ziggler defeated Randy Orton @ 12:41 via pin [***¼]
THE RIGHT:
Dolph Ziggler defeated Randy Orton: In my opinion, the one thing that WWE did on this show, and all week really, was the booking of Dolph Ziggler, and in all honesty it I about damn time. We have discussed here in the column MANY TIMES the poor booking of the very talented Dolph Ziggler, and that it is done because WWE feels MITB will clean any slate, which is bullshit. So let's recap, wins at SS as the sole survivor, beats down John Cena on Raw, defeats the Miz on Main Event, and then on Smackdown he defeats Randy Orton, clean, in the shows main event. Thank you WWE, not only did we get a good main event, but this is how Ziggler needs to be booked; LIKE A THREAT, not like a goof. Was it really that hard to do? No, it wasn't. I hope they can keep this up, but I have my doubts with the whole Cena feud and how they are doing that. But as far as SD goes, good match, great win, and this is how Ziggler needs to be booked.
PURGATORY:
Ryback defeated Darren Young: Smackdown was a rehab assignment for Ryback. Following the attack at the PPV, and then again on Raw, the obvious goal was to keep Ryback looking strong. He did so by killing Darren Young, and then after defeating him, beat down Young's tag team partner. Of course we had to sacrifice a tag team wrestler here. I know that everyone is all like, "Hey the tag teams are back," but this week the tag team guys were booked like mid-card jokes. This is something I hoped wouldn't happen, but at the same time, it is something I expected to happen. I mean, come on, Ted DiBiase and Yoshi Tatsu were too busy for this kind of thing?

Alberto Del Rio defeated Sin Cara: Alberto Del Rio defeated Sin Cara in a pretty good match. While there may have been some postproduction editing, there was nothing extremely obvious that I could see (and at times the edits are VERY obvious). They have worked together before, and tend to work pretty well together, and this was no different. Del Rio wins via submission, and gains some steam back for what will reportedly be another match with Randy Orton. But once again we had to sacrifice a tag team wrestler here. I know that everyone is all like, "Hey the tag teams are back," but this week the tag team guys were booked like mid-card jokes. This is something I hoped wouldn't happen, but at the same time, it is something I expected to happen. I know, sounds repetitive, but I have a point and it is one I have stuck to for some time. Sin Cara is constantly the bitch of his tag team, and is always Del Rio's bitch. Again, there simply has to be a better way to go about things.

Kofi Kingston defeated Damien Sandow : As I will write about later in the column, I don't think that the match needed to happen. This is that back and forth reactionary booking that they fall into, where no one can get an upper hand as far as wins and losses go. I will say that the match was a solid one, nothing spectacular, but at the same time, nothing wrong from a work perspective. Of course we had to sacrifice a tag team wrestler here. I know that everyone is all like, "Hey the tag teams are back," but this week the tag team guys were booked like mid-card jokes. This is something I hoped wouldn't happen, but at the same time, it is something I expected to happen. After a great build, I really feel that they are dropping the ball on Sandow. I know Cody is injured right now, but I see no reason to waste Sandow as they have as of late. Although I guess it could be the typical WWE deal where they build someone up and then tear them down to see how they react, because that's such a great fucking business practice.
THE WRONG:
The Big Show defeated Team Hell No: I just didn't like this. I have never been a fan of WWE doing handicap matches, because they never seem to do them correctly. Yes Big Show is a giant, and the world champion, but he is also facing the tag team champions. One a monster that was a world champion, and the other a great wrestler, who also happens to be a former world champion. The fact that the tag team champions lose this kind of match, almost al the damn time in WWE, is so frustrating. And I don't want to hear that Kane walked out on the match either, it was not good booking. WWE is way better off NOT booking these styles of matches, or at the very least, why not have Show grab a chair a few minutes in and losing via DQ. You help the build to the chairs match at the PPV, and if Show only uses the chair on one half of the team and the other guy makes the save, no one is really hurt in that booking. No sir, I didn't like it, I didn't like it at all.

MizTV Opens The Show: I know, broken record time, I have talked about this in the past, and will continue to talk about it. I am not a big fan of the show opening interview segment. I know why they do it, but it now appears to be a crutch that shows use 95% or more of the time. Sure they set up matches and advance angles, but when I see the show opening interview, unless I am recapping, I tend to fade off and not pay attention, because it bores me. But this week's was worse, and it was because of the angle and the Miz. First of all the angle is horrible, and I do not care about it at all. As I previously said, if we discover that Ziggler is boning AJ and the whole thing is a way to screw over Cena, then that would be kind of cool, but at this stage, the angle does nothing for me. And then, there is Miz's face turn. This thing felt as if they taped it weeks ago, because Miz was being a condescending dick the entire time. I do not expect a personality change over night, but considering the fact that he did the face turn and has an issue with Ziggler, you'd think that there maybe some sympathy for his fellow faces. But maybe even worse is that everything he did was all played out; I mean, he seemed like a child making fun of his buddy because he got a girlfriend and may have contracted a 3rd degree case of the cooties. This was a very poor open to the show, in my opinion.
THE RIDICULOUS:
R Truth defeated Antonio Cesaro in 97-SECONDS: I have stated for some time that Antonio Cesaro is a great performer, but have also admitted that the WWE Universe doesn't care about him, because the WWE has not given them a reason to make them care. They have him win matches, and then they think, "Oh shit, he needs a PPV match, we'll have him lose to Justin Gabriel on Raw," which of course kills the momentum. Why? Because no one cared about the Raw match, they didn't confirm the PPV re-match, which mean even less people cared. So they decide to feud him with R Truth, and Cesaro defeats him on PPV, in a match that NO ONE CARED about. So how does WWE remedy this? They give Truth a win in 97 seconds, because that will surely fix things. It's not hard, but they make building feuds for the secondary titles so difficult. For example, on this show, nix Kofi vs. Sandow, and make it a tag match, Kofi and Truth vs. Barrett and Cesaro. Kofi and Barrett brawl to the back after a good 10-minute match, Cesaro distracted due to his partner bailing on him, Truth gets the win. This would have been a better use of time, would have showcased the guys better, and would have put some shine on BOTH the IC and US Title. But again, that's just my opinion.

The 411


Smackdown was usually a show that I enjoyed on a weekly basis, but as of late, it has been very average at best. This show however, I would rate as not so good. Ziggler defeating Orton clean was great, and capped off a great week for Ziggler. But outside of that, I found the show very disappointing, including the way the tag team wrestlers were booked. Add in the juvenile angle with Cena and the Miz to kick off the show, and this was can miss TV instead of must see TV.

SHOW RATING: 5.0

0 – 0.9: Torture
1 – 1.9: Extremely Horrendous
2 – 2.9: Very Bad
3 – 3.9: Bad
4 – 4.9: Poor
5 – 5.9: Not So Good
6 – 6.9: Average
7 – 7.9: Good
8 – 8.9: Very Good
9 – 9.9: Amazing
10: Virtually Perfect
---
If you haven't already, make sure you bookmark 411 or better yet, set us as your homepage! As always, thanks for choosing 411 for all of you pop culture needs!
The 740th edition is over…
Your heart is free. Have the courage to follow it…TO CSONKA'S TWITTER!
http://www.twitter.com/411wrestling
http://www.twitter.com/411moviestv
http://www.twitter.com/411music
http://www.twitter.com/411games
http://www.twitter.com/411mma
NULL