Your News, My Views 8.14.07
August 14, 2007 | Posted by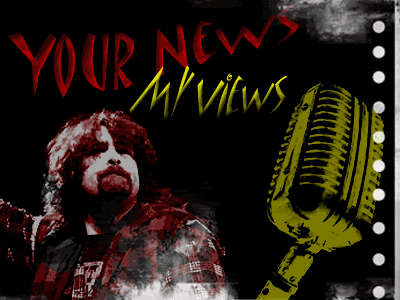 TNA Hard Justice Podcast~!
It is time for another post PPV podcast adventure, with the wife and myself. This week it is the TNA Hard Justice PPV; a horrible PPV with dumb decisions, dumb angles, poorly booked returns, asinine debuts and a special mix of Russo-Riffic-Ness~! I'll also rant on some emails issues and lay down a special offer to you if you really hate me. We'll move onto the DEAR CHRISTI segment for some question fun and after that, the shit hits the fan in regards to young Sonjay Dutt and the lack of my wife's T-Shirt. An hour of fun just for you!
If that doesn't work, copy and paste the following link into your browser and you'll be fine: http://www.sendspace.com/file/gsm8zh
Introduction…and Things I want to talk about~!
Welcome to the weekly dose of news and views that you crave. I, as always am you host Larry Csonka. Fair warning everyone, it's a long column again this week. There is lots of news, lots of stupidity and lots of ranting. Trust me I wanted to relax this week and just chill with some news, but that isn't possible! So let's hit the random things I want to talk about and then get to the column!
Thankfully I got some reduced hours at the restaurant recently, which has helped the family time and my sanity.
I have indeed verified that they do NOT serve diet soda at the tower of wisdom. Special thanks to John Morrison for the invite and evening in the VIP room.
Judging from some emails I got from some special people I know in TNA, I am officially public enemy #1. Tremendous.
I am still waiting on a reply from Mr. Sonjay Dutt. For more details, checkout the podcast.
If I'm not back in five minutes…wait longer!
Want to buy 411 merchandize? GO HERE! Also I am taking recommendations on Csonka themed merchandize! So hit me up with your suggestions.
Remember that fun, free, addicting flash games await you at 411's new sister site, TigerFlashGames.com! Go there or Ashish will cry!
And now back to Gene Krupa's syncopated style…

---
Today in Wrestling History:
1999 – Event – Road Wild, Rally & Races, Sturgis, SD
1999 – Harlem Heat defeated Bam Bam Bigelow & Kanyon for the WCW Tag Team titles
1999 – Spike Dudley & Balls Mahoney defeated the Dudleys for the ECW Tag Team titles
2000 – Juventud Guerrera & Rey Misterio Jr. defeated the Great Muta & Vampiro for the WCW Tag Team titles
2000 – Lance Storm awarded Elix Skipper the WCW Cruiserweight title
2000 – Lance Storm awarded Carl Oulette the WCW Hardcore title
2000 – Norman Smiley defeated Carl Oulette for the WCW Hardcore title

Births and Deaths:
1950 – Born – Bob Backlund
1958 – Born – Beautiful Bobby Eaton
1961 – Born – Hot Stuff Eddie Gilbert
…AND I'M BAAAAAAACK!…
WWE/ECW news, notes and happenings to the EXTREME:

Your News: WWE Monday Night Raw scored a 3.8 rating last night, up from the glitch filled rating of the week before. The first hour scored 3.67 and the second hour scored a 3.94

My Views: I love that all I hear is "Vince equals ratings! It was just a big error and you were wrong Csonka!" Um…children that think they "got me," go back and read last week's column. I said, that while WWE WAS in a downward turn, that the low rating, even after adjustment was just ONE WEEK. I think that WWE jumped the gun by having Vince back right away and jumping into the paternity angle, but hey, it seems to have worked, but then again, the 3.8 was just one week as well.

Your News: WWE has come to terms on the release of Sylvain Grenier as of today. We wish Sylvain the best in all future endeavors.

My Views: I will say that I wanted him to stay for one reason, and that is so that he and the blond French chick could have parodied the Beckham's. That would have been fun, but instead he got the can; at least they had him back on SD last week to get one last job out of him. Please, just no Los Revolution is TNA.

Your News: According to her Myspace page, Lacey Adkisson, the daughter of the late Kerry Von Erich has been signed to a WWE contract. Her message reads, "Just signed with WWE!! Following daddy's footsteps…! Wish me luck!!" At the age of 21, Adkisson would be the first third generation star to come from the Adkisson/Von Erich family.

My Views: While I think that it is cool that she is following he father's footstep, come on, footstep, see what I did there? Anyway, while it is cool in a way I don't think that it was done for any other reason than to help sell the World Class DVD. Also, if I were in that family, I would stay as far away from wrestling as possible.

Your News: WWE has released Shantelle Taylor.

My Views:

Well I suppose someone had to go to make room for Miss Adkisson. It is a shame because Shantelle is a DAMN fine little worker chick. I loved the stuff I saw from her when I was getting the up to date Deep South and I think they have once again decided that they don't need women's wrestlers, but rather need models that don't care about wrestling that can have pudding bowl matches. What the fuck ever. Anyway, Shantelle was great and would have been a good addition to a women's roster. Maybe now she'll go back to SHIMMER or be a part of TNA's women's division, if they get one started up. She's definitely one they missed out on.
Your News:The Jesse and Festus Dalton duo is based on Lenny and George in the John Steinbeck novel "Of Mice and Men." Michael Hayes came up with the gimmick and has been pushing for Jesse to get called up to the main roster since he is the son of his former tag team partner, Terry Gordy.
My Views: You should all know by now that Fetsus is the Fake Kane from a while ago. Jesse (Ray Gordy) was originally set to team up with Henry Godwin, and did so in Deep South Wrestling for a while, but WWE released him. Gordy is…well, he's fine. He's a spunky little babyface and does well, but I just don't see him being anything very special in the long run, but probably a very good hand.
Your News: Lashley is expected to be out three to five months following surgery on his shoulder today. It turns out that he did not have a torn rotator cuff, but other problems were found and those could not be fixed with arthroscopic surgery.
My Views:
Drugs are bad, Mmmmkay. Let's hope Bobby recovers quickly; he still has a ton of upside, and they have big plans for him. It could have been better for him, but it could have been much worse as well.
Your News: During a routine cardiovascular test in San Jose under the WWE Wellness Policy, MVP was diagnosed with Wolff-Parkinson-White syndrome. The syndrome is basically an abnormal accessory pathway, which could cause an abnormal heart rhythm and increase the risk for a heart attack. There was an abnormal heart rhythm detected and MVP underwent treatment on Monday of this week. He was off the house shows last weekend and more tests will be taken next week to see if his treatment was a success.
My Views: This is a rather serious condition. For example, during an Oshawa Generals practice in January 1985, 18-year old Bruce Melanson left the ice complaining he felt weak, he collapsed while talking to the trainer and was put in an ambulance rushed him to the hospital, where he was pronounced dead at age. The cause of death was a rare heart disease called Wolff-Parkinson-White Syndrome. The disease, which can cause sudden death, stems from a birth defect of an extra electrical connection between the upper and lower chambers of the heart. Only 1.5 in 1,000 people have this defect, and in most cases it never causes them any trouble. However, if the additional electrical pathway goes haywire, it will stimulate a rapid heart rate that can escalate into ventricular fibrillation, as was the case for Melanson.
-In April of 2006, 26-year-old Columbus Blue Jackets' forward Michael Rupp was found to suffer from Wolff-Parkinson-White Syndrome. He had the surgery and was laid up for a few months.
-LaMarcus Aldridge is out for the 2006-07 NBA season caused by Wolff-Parkinson-White Syndrome.
-So this is a very serious condition, so that being said, they still have him slated for Summerslam? MVP has very high blood pressure and they decided to treadmill test him because they were concerned. Rising blood pressure is a symptom of coming off of serious steroid use. Call me skeptical, but some things just do not add up. Also I about PUKED when Cole was on Smackdown, talking like a puppet with Vince's hand up his ass saying, "See, the Wellness Policy DOES work!" Go to hell puppet. Ihope he'll be fine but I am just not completely buying it. A wrestling company working people? SHOCKING~!
Your News:Matt Hardy vs. MVP in a Boxing Match has been announced for WWE Saturday Night's Main Event next Saturday. The show will be taped on Monday.
My Views: Could it be the return of the…

Nope, because there is a change to the match. Check the spoilers to find out, but it will be along night for young Mr. Hardy.
Your News: FUN WITH JR's BLOG~! My comments in BOLD on some of JR's recent ramblings:
On John Morrison: John Morrison has no attitude issues that I am aware of, but I do think that he has some Ravishing Rick Rude tendencies and will evolve into a stellar performer in due time. The current ECW is a work in progress and I, for one, really enjoyed their show Tuesday night from Youngstown, Ohio.
I am really digging Morrison. He is improving on the mic and the gimmick change will be for the best in the long run. They still have work to do, but the show as been pretty solid the last few weeks and not one you regret watching most weeks.
On The Rock: I respect your opinion, but I personally know Rock, communicate with him, and talk wrestling with him, among other things, on a regular basis. He has not "turned his back on his fans" but Rock's passion for wrestling and him making movies for a living are two different things. He earned a unique opportunity to earn fabulous money as a movie star and he took it just as ANY wrestler I have ever known, past or present, would have done. If I ever step away from wrestling some day to focus on our ever-growing Bar-B-Q business, will I be looked as a "traitor" and for "turning my back on my fans"? I also feel that the fans that put Rock "on the map" as you say enjoy going to his movies, which provide entertainment in another area. You are dead wrong about The Rock feeling that he is too good for wrestling fans as I know conclusively that not to be accurate.
Lord I am so sick of the "Rock sold out" horseshit. I for one am glad that he escaped the fucked up business that is professional wrestling. He made a name and escaped before things for to messed up. Sure he and his wife are separated, and Hollywood is plenty fucked up as well, but he is making money and isn't destroying himself.
On HBK vs. The Rock: I am not 100% certain why HBK never wrestled the Rock but that is definitely one match that even if I were out of the business I would buy a ticket or a PPV to see. My sense of why these two future Hall of Famers did not wrestle was simply timing issues, if I had to give one reason.
Timing and the fact that Rock hates HBK.
On Matt Hardy: Matt Hardy definitely has the potential to be a World's Champion. He simply needs to continue to improve, stay healthy and have a little luck thrown his way. Jeff Hardy may even have a little more potential to be a World's Champ.
I think Matt would make for the better champion, for a multitude of reasons, reliability being the biggest one. I have to wonder if the ship has sailed on that though. Edge as champion and the awesome run Matt was on was the perfect time to try it; in my opinion the timing was perfect. We'll just have to see what happens there.
On Sting: No reason to think of a good opponent for Sting in WWE because I seriously doubt if Sting, at this stage of his career, and being north of 40, will ever come to the WWE. I would love to see it, but I don't think this possibility has legs.
I don't think so either, especially considering that Sting is too busy playing Terry Funk in TNA. But as I keep saying, Sting in his prime is WWF is a cool thought, just to see what would have happened and to see how people would have taken to him.
On Val Venis: I have no idea why the talented Val Venis rarely gets no more than a cup of coffee on TV. If Val had angered someone he would have simply been released but that is not the case. Val could arguably be one of the WWE's most underutilized talents.
Val IS the WWE's most underutilized talent.
On HBK: HBK definitely has the opportunity to be a WWE Champion, etc again once he is healthy and back at it. I would be shocked if HBK was not a WWE Champion again before he hangs it up. I don't expect for HBK to be "back at it" for several weeks as I don't expect him to be able to begin training until the end of August or the early part of September. His eventual return is TBD. I would never say never about Bret ever appearing on a WWE TV show, as a non-wrestler of course, but I wouldn't hold my breath on that one. "Highly unlikely" would be my guess.
HBK could easily be champ again. I thought they were going that way before the injuries caught up with him. He was in rare form and as long as he is still HBK, then there is always a chance. Bret on TV does nothing for me actually, NO BUYS~!
On WCW: I doubt if WCW will ever be relaunched on WWE TV. That ship seems to have sailed. I do agree that ECW is long overdue for a new General Manager. However, the development could occur as early as this Tuesday night for all we know.
WCW will never come back while Vince is around due to the fact that he beat them and he wants them to stay buried, even though he owns them. He would never book it effectively anyway, look at the invasion.
On Eric Bischoff: It seems that Eric Bischoff and the WWE will not be doing business in the future from a TV character stand point. That could change but not likely. Cena being a "tweener" as you described is a gamble. I don't like "tweeners" personally because I never know on a given night if the character is "fish or fowl". Wrestlers that are tweeners don't stay tweeners very long, as a rule.
But for the most part Cena is cheered like a tweener, listen to the crowds. But it works for Cena, because people pay to cheer and love him and people pay to see him get beat.
On RVD: I would not, nor do I know of RVD's future plans. You need to ask him. Your guess is as good as mine. I do feel Rob will definitely be back in the ring some day, but for whom and where is Rob's call.
Rob will be back one day, where is his decision but I would wager WWE before TNA due to money.
---
…Intermission…
Remember that fun, free, addicting flash games await you at 411's new sister site, TigerFlashGames.com! Go there or Ashish will cry!
JIM CORNETTE SHOOTS!
Another glorious Jim Cornette rant from 1997; burying the nWo, Bishoff, WCW and more.

LINKZ~!
---
TNA stories, scuttlebutt and rumors:

Your News:NASHVILLE, Tenn. — The Tennessee Titans got a court order Friday that prohibits suspended cornerback Adam "Pacman" Jones from participating in wrestling.
-The Tennessee Titans and Jeff Jarrett are meeting tonight to discuss terms of Adam "Pacman" Jones involvement with the company. The Titans are set against Jones having any involvement, and it may be very difficult to get them to agree to any wrestling or being involved in anything all that physical.
-NASHVILLE, Tenn. — After a six-hour negotiating session, Adam "Pacman" Jones' lawyers and the Tennessee Titans reached an agreement Friday night that they hope will alter a Nashville court's temporary restraining order, according to The Nashville Tennessean.
Under the agreement, Jones, who was prohibited from participating in wrestling by a court order earlier Friday, would agree to avoid physical contact of any kind, a source close to the talks told the paper on Friday. The suspended Titans cornerback also would agree not to be involved in any other sort of action that places him at risk of injury while maintaining some outside-the-ring involvement with Total Nonstop Action Wrestling.
The mutual agreement of the parties to modify the temporary restraining order will now go before a Williamson County Chancery Court judge at 11 a.m. ET Saturday, the paper said. Both sides will present the details of their talks at that hearing and seek approval from the judge.
My Views: So not only did they hire a guy with a VERY checkered criminal past, but the team that owns his NFL contract decided to but the KIBOSH on things so he doesn't get injured; just incase they bring him back. This is just one gigantic clusterfuck, and really, one shouldn't be surprised, THIS IS TNA: WE ARE BULLSHIT. So now they have this guy under contract, he can't do anything physical and the media, instead of hyping this, they have decided this is stupid and are bashing it, that's helping TNA. Remember when I loved this company?
Your News: TNA Impact scored a 1.0 rating. Coming off of the mainstream press regarding the "debut" of Adam "Pacman" Jones, this is considered a disappointment.
My Views: Jesus Christ and the 12 Disciples could debut on Impact and they couldn't crack a 1.3, they are just screwed when it comes to improving the rating. Of course in Jesus' defense, Russo would have HIM turn on Judas, thus leading to a Messiah on a pole match. Of course Jarrett would interfere and nail Jesus with a Guitar leading to an Ultimate Crucifixion Match for the TNA Title. Samoa Joe would also win his way into this match, and still lose the big match to Jarrett, who would become Ultimate Messiah. It's quite simple really…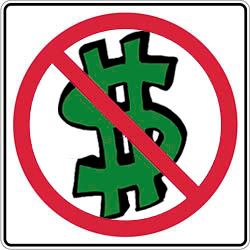 Your News: Because the company is under pressure to cut losses, Christy Hemme and Lance Hoyt were told they won't be flown in either for tonight's PPV or for TV tomorrow.
My Views: What a bunch of bullshit, try not hiring guys with needles in their ass and or criminal NFL players, that would certainly cut losses. Not that Hemme and Hoyt had anything to do at the PPV and there was already way too many people on it anyway, and I have no clue where they could go with Hoyt after they basically BERRIED (~!) him upon joining with her, but they were instructed to cut losses so that they could hire a worthless testicles and even more worthless Pacman. Worst company ever.
Your News: Many TNA wrestlers were upset that Adam "Pacman" Jones was given his own private dressing room at the PPV last night.
My Views: They should be. He sucked, garnered then no ratings, got them ridicule from the mainstream media and is costing their friends paydays. Fuck Pacman Jones right in his black hole of charisma.
Your News: Rumors of the X-Division's demise are unfounded.
My Views: It had been reported that "The X-Division was being phased out" and credited, FALSELY to Dave Meltzer and his Observer Newsletter. This happens all to often and not only enrages Meltzer, but fucks with you people who are just looking for some news. Do me a favor, if you are pissed about this, then stop going to www.wrasslininformer911.com for news. Go to 411, the observer site, pwinsider and or torch, f4wonline; places where you'll get the real deal. These people that make shit up and credit it to reputable sources are what gives the net writers a bad name.
Your News: TNA has just signed a deal with the band Bro-Kin to use their music on TNA programming. Bro-Kin is the former DX band WWE used.
My Views: I wonder if they did the new stuff that was at the PPV. Meaning a lot of theme music all of the sudden had lyrics to them. Interesting that they signed another "group" that worked with WWE, but at least they weren't there long or anything stupid like bringing Test in.
Your News: Ronnie Lang, the head of the famed Atlas Security which ran security for the original Extreme Championship Wrestling, was at the Hard Justice PPV and has signed a deal to take over security for TNA events. The company will start at the October Bound for Glory PPV. With TNA intending to start touring regularly in the coming months, this was a needed move for the company.
My Views: I suppose that it makes sense. They are expanding, and need to have these things in place. They kept ECW fans in their roles and should do well with TNA. They have a ton of experience working for wrestling companies and will do well for TNA.
Your News: TNA still has no "official" drug policy.
My Views: They need one and need one soon, because they look even worse than WWE does in their crisis mode right now. I think that I will leave this hear every week until they do have some kind of policy in place and on paper, as well as made available to the public. WWE is being asked for information, and when they are being brought in front of a congressional hearing, you don't think they will mention you guys? Fair is fair, you want to be a big boy and the #2 company, so you may get your wish. The ball is in your court TNA. Will you take steps to help better the business and save lives, or will you stay the same and bring in anyone that had failed a drug test or been fired for drug related issues? Still staying here until this becomes official.
---
Independent News

Your News: The Sun Online has an interview up with Hulk Hogan. My thoughts in bold:
On starting his own promotion: If I can do what I want to do in the next few months then this will be bigger than anything ever done before in wrestling. You've seen WrestleMania, the nWo, UFC, steel cages, PPV – but this is something completely different again. Someone else gave me the idea and I said go-ahead go and do this crazy thing. It is something I would have never dreamed of. It would be like inventing an engine that runs on air that kind of an idea. Wrestling needs to be about the art form again. It needs to be about painting a picture and having a really good match. Whether the guy can dropkick off the top of the cage or, like me, his boots never leave the ground – it's about understanding what this business is about. The best wrestlers, whether it's a Hulk Hogan or a Rey Mysterio, are the ones who have psychology and can understand this business.
I love this time of the year, the time of the year when Hogan talks about his new promotion and how he will beat WWE and reinvent wrestling. It is like listening to the delusional homeless man downtown. Tremendous.
On whether anyone can challenge WWE: Definitely. If you look at the numbers when I was in WCW, we used to beat them every week. We had three times the audience of Vince. He was facing bankruptcy. Then AOL merged with Time Warner and said we do not want wrestling on our stations, and that was the end of WCW. Right now, Vince's stuff has been compromised. With all respect to TNA, the WWE is the only option people really have – but it is not at the level of the quality of programming that Vince usually puts out.
I love Hogan and his revisionist history.
On going back to WWE: Never say never, but I think it would be highly unlikely.
He'll be back if the cash is right, we all know this.
On whether Hogan vs. Cena and Hogan vs. Austin will ever happen: Somewhere down the road, Hulk Hogan v John Cena could definitely happen. But Austin? Well his claim to fame – rather than slamming Andre The Giant or beating Vince every week in the ratings – is that Austin v Hogan is something he'll never let happen.
Someone is bitter that Austin is smart enough not to do the match Hogan's way, and I laugh.
Your News: Ohio Valley Wrestling has now named Joey Matthews the Head Trainer of the OVW/DCW Beginner's Class Program. OVW would like to thank John Toland for his time as the trainer for the Beginner's Class Program.
My Views: Very interesting. Matthews did NOT leave the company on bad terms, he was let go due to drug addiction problems. This could be a sign that he is looking to get back in and that they are open to him coming back into the company, if he does well there and stays clean. I would actually be all for a Morrison vs. Matthews feud down the line, MNM EXPLODES~! But good for him and I hope his recovery is doing well.
Your News: Bronko Lubich, who wrestled from the 50s into the early 70s all over the world, but would be best known to modern fans as the referee for World Class Championship Wrestling, passed away yesterday. Lubich was a veteran heel star best known for his tag team with Aldo Bogni, managed by George Harris III
My Views: While I never saw Bronko Lubich wrestle, I surely know his as the old World Class official. He was the elderly official that would go to one knee and execute the slowest counts known to man, and I always remembered that. Also if you read Foley's book he dealt with the boys and their money as he was a trusted official in the company. A sad day to be sure, but I feel that Bronko Lubich will be remembered by the generation of World Class fans that saw him officiate tons of Freebirds vs. Von Erich wars as well as other matches. R.I.P. Bronko Lubich, thanks for the memories.
Your News: World Wrestling Entertainment has learned that Bryan Adams, also known to our fans as Crush, has been found dead today. The Tampa police report of the death of Brian Adams was that he was found at 11:30 a.m. today by his wife, not breathing in bed. There was no sign of foul play. A preliminary autopsy will be performed tomorrow.
My Views: Adams was believed to be 43 years of age, let the speculation begin. Adams was famous for his roles as Kona Crush, Crush of the 3rd generation Demolition, Crush the convict, Crush of the Nation of Domination, Crush of the Disciples of Apocalypse, Brian Adams in WCW and then Brian Adams of Kronik. A former WWF and WCW tag team champion, Adams had a career of underachievement as he constantly got chances, but never was able to rise above a mid-card level. I had a love/hate relationship with Adams. I despised him in Demolition because that was the end of the run for me, but dug him as heel Kona Crush and his feud with Savage. While I didn't like him in the NOD, I actually liked the DOA and the gang war gimmick. When he jumped to WCW it was lame, but I actually dug Kronik at times. Regardless of my feelings, another one leaves us way too young and there is no doubting that fact. R.I.P. Bryan Adams, thanks for the memories.
Your News: Vampiro is NOT dead.
My Views: I know that this is a odd news bite, but there have been reports going around that Vampiro was found dead in Mexico. He is in fact NOT dead and is alive and well.
READER FEEDBACK~!
From Matt on my TNA Additions –
Just read the return of your wrestling-minded 'My Take On', and I gotta say
it's good to see it back in the world of wrestling. I'm personally not a big
MMA fan, but your MMA editions of the column were pretty interesting, and
that's coming from someone who knows next to nothing about mixed martial
arts outside of what's available on basic cable.

The only problem I have with the article is your assessment of Raven. You
contradict yourself in the reasoning of releasing him. You say he should be
released, but you mention in the same breath that he should still be on the
roster in some form of managerial/backstage capacity. Well, which is it? You
can't really call it "trimming the fat" unless you completely excise it.
That'd be like sucking the fat out of your ass and then injecting into your
legs; it's not so much "trimming" it as "relocating" it. I do agree that
Raven has physically seen better days. MUCH better days. He's really
starting to look like he might drop dead any second now. But like you said,
it's not his fault. This nagging thyroid condition of his is making it
nearly impossible to get into any kind of working shape, and that's really a
shame considering the tremendous shape he was in just 2 years ago. But while
he's starting to look like a syphilitic corpse, he still has what may be
the sharpest mind in wrestling today, and should therefore be kept around in
some form. Just keep him the hell away from a ring and give the man a mic,
because he's still an amazing talker.

I also have a few suggestions for the people that TNA should release and the
subject of your follow-up column as to who TNA should bring into the
company.

Release – Johnny Devine. Does anybody even really care about Devine anymore?
While I feel that he's pretty solid in the ring, he's also fairly bland. And
now that Kaz is back to being Kazarian again, I'm really anxious to see the
reformation of Bentley/Kazarian. This also ties into moving Raven into more
of a managerial/backstage role. TNA doesn't seem to be putting a whole lot
of faith into the Serotonin break-up story, and even though I was initially
interested, TNA seems to have pretty much dropped the whole thing. Get rid
of VKM, move Raven into a non in-ring capacity (maybe bring in someone new
for him to manage, which I discuss below), release Devine and reform
Bentley/Kazarian to take the Old-Age Outlaws place in the tag division (or
better yet, the rumored X-Division tag scene now that Impact is all but
confirmed for a bigger timeslot).

Release – Brother Runt. I can't remember the last time I actually saw him do
anything in the ring. I think he could definitely still have a place on the
roster, either in the X-Division or maybe even take his TNA character in a
completely different direction and have him as the diminutive mastermind of
Team 3D, but either do something with him or let him go.

Sign – Matt Morgan. If given the chance, this guy could be gold. The amount
of improvement that he's made in the short time he's been a wrestler is
simply staggering, so much so that it's almost comparable to Lesnar and
Angle's remarkably fast in-ring growth. And even though he was seen as a
"WWE guy" for a brief time, he still had enough time there to be a source of
name recognition for some, but would still be seen as more of a homegrown
talent to most. Whereas guys like Angle, Christian and Jeff Hardy were all
definitely recognized as products of the WWE, Morgan is still somewhat of an
unknown commodity. However, his time in the WWE has given him something that
I feel is even more important that mainstream recognition (which apparently
doesn't mean much due to the increased interest, or lack thereof, for the
TNA product since the arrival of Angle et all): experience in the largest
wrestling company in the world. He already knows what it's like to work in
front of crowds easily 10, to anywhere around 30, times that of an average
TNA crowd, and that's something that can only be gained from real
experience. Couple that with his incredible in-ring development, and TNA
could have their next HUGE star on their hands. The only downside is what
kind of mic skills, if any, that he has. Raven, a guy who really has no
business being in the ring as an active wrestler anyway, would be the
perfect mouthpiece for a guy like this. Think Brock Lesnar/Paul Heyman and
you've got a pretty good idea of what I'd like to see out of Morgan in TNA.

Sign – Jimmy Rave. The X-Division is really hurting for some straight up
heels, and Rave would be a perfect addition there. This of course is only
under the condition that his release from ROH isn't just a huge angle
leading up to "Project161" or whatever the hell it's called. Also, while I
think he could excel as a solo competitor, bringing in the former Embassy
mouthpiece Prince Nana would be icing on the cake. As the obnoxious heel
manager, very few people in the wrestling world can get the kind of reaction
he does. He's so easy to hate, but there's also something almost immediately
likeable about the guy too.

Anyway, keep pumping out the great columns, I can't wait to read more! Oh,
and the podcasts are pretty spiffy too.
From James on Orton –
First let me say that I detest Randy Orton. I don't mean that he's a character you love to hate like Flair or Piper in their respective heydays, but the kind of dislike where if he were to just not appear on my TV anymore, that would be great to me. However, I feel that I have to bring up an observation pertaining to his in ring tactics. Lots of people are complaining about his numerous chinlocks during matches, to the point where they are creating signs for events. However, dispel belief for a moment and pretend that wrestling is real. Wouldn't a properly applied series of chin/head locks weaken the neck, create a rush of blood to the head effecting dizziness which would be used to soften of that particular area for a RKO and later PUNT to the head? Could he add some other moves or holds to go with these? Sure, but sometimes less is more.
Sure it does. Bu tit is more of a joke anymore, because you can always count on him to use it. Ina 2-minute match, in a beat the clock match, he always uses it, and it is comedy more than anything..
From Reese on Jackass in WWE –
I know, really dumb subject, so I'll be brief:

We know that the cast are all trained stuntmen, and know how to take
falls, so I wonder if a battle royal would best suit the special
occasion. It throws everyone in, and we know BRs are quick.

Plus for some added spice, throw in a few members of CKY to set up
tables outside to give us a Bam-Bam/Spike Dudley moment. 'Course, I
wouldn't be surprised if they decide to do this sometime anyway (Without
WWE) for a one-time-only video
The Pepsi Piper has some thoughts on my TNA additions –
Yo dude, I gotta agree with you on both A-Train and Matt Morgan. It was late in Train's run with the WWE I became a fan of his work, the man was consistent and I think his only down fall was his lack of microphone skills. That being said I think WWE miss a golden opportunity to turn him face when he accidentally screwed over the Big Show one time.

Morgan too. I will say this, you actually tell his natural charisma was being so held back by the stuttering. How Vince McMahon did not see the money here was frightening to me.

Can I say this to you? seeing as how this is my first letter written to anyone at 411wrestling.com… I think the WWE also missed the chance to make a giant baby face out of Kenzo Suzuki. If you remember, Kenzo's heel heat all centered around him saying he loved america and the suspicion that he just plain didn't mean it. Then he started tagging with former La Resistance member Renee Dupree. I mean, wow there was a storyline there no? Renee could do his Anti-American schtick, and unintentionally piss of Kenzo who actually stands up to fight for the country he immigrated to.

That being said, at least they caught on to something making Santino Marrella into an emo heel. He's just one My Chemical Romance song away….
Finally Dan has some TNA roster additions he would like to see –
Signing #1 Ms.Chief: She's a former NWA Womens World Champion, she has green hair and spews mist like the Great Muta. On top of it all, she has had some great matches against the likes of Allison Danger, Cheerleader Mellisa and Mickie Knuckles.

Signing #2 Christie Ricci: Once again, a former NWA Women's Champion.

Signing #3 The Iron Saints (Sal and Vito Thomaselli): These guys have been tearing it up on the Indy circuit. With their style, they would work great against some of the smaller tag teams like the Motor City Machine Guns

Signing #4 Claudio Castagnoli: This guy has been on fire in the Indy scene for over the last year. He was suppose to have signed a WWE developmental contract, but supposedly it fell through. Currently he is a quarterfinal contestant for the vacant NWA World's Heavyweight title. With his in ring ability, he could make some awesome matches.

Signing #5 Necro Butcher: Simply put, the guy can brawl and bleed with the best and worst of them. He is essentially the perfect foil to form a tag team with Abyss or to simply battle it out with any random TNA Superstar.
For more interesting information on wrestling and reviews, check out Bryan Alvarez and Figure Four Weekly Online as well as Mike Campbell over at SPLASH MOUNTAIN!
NULL