411 Fact or Fiction MMA: Should McGregor "Get Obsessed" With Jiu-Jitsu?
April 1, 2016 | Posted by
Welcome back to another edition of the 411 Fact or Fiction MMA annual tournament, and I'm your host, Wyatt Beougher! We're still in our fourth week of this year's tournament, and we're kicking off April with our final quarterfinal bout, which features two competitors from the East bracket. If you've missed them to this point, those brackets are here:
Today's bout completes the quarterfinals, where second-seeded Lorenzo Vasquez III, who beat Jeffrey Harris by a 16-13 margin in the first round, will be taking on the man who originated this tournament (though his was, perhaps, of greater significance) and my predecessor, Todd Bergman, who defeated Evan Zivin 12-8. Today, they'll be discussing Jon Jones' continued issues with driving, Cristiane "Cyborg" Justino's future, and more. And if you missed any of the action and want to catch up, you can find all previous tournament bouts at the links below. Voting is still open for Wednesday's contest until midnight tonight, so if you haven't voted already, make sure you do so!
–2016.03.07: Preliminary Round – #4 Eric Moore vs #5 Dan Plunkett, West Bracket – closed
–2016.03.09: Preliminary Round – #3 Mark Radulich vs #6 Jonathan Solomon, West Bracket – closed
–2016.03.11: Preliminary Round – #2 Dino Zee vs #7 Stewart Lange, West Bracket – closed
–2016.03.14: Preliminary Round – #4 Robert Winfree vs #5 Alex Rella, East Bracket – closed
–2016.03.16: Preliminary Round – #3 Todd Bergman vs #6 Evan Zivin, East Bracket – closed
–2016.03.18: Preliminary Round – #2 Lorenzo Vasquez III vs #7 Jeffrey Harris, East Bracket – closed
–2016.03.23: Quarterfinal Round – #1 Todd Vote vs #4 Eric Moore, West Bracket – closed
–2016.03.25: Quarterfinal Round – #2 Dino Zee vs #3 Mark Radulich, West Bracket – closed
–2016.03.30: Quarterfinal Round – #1 Jonathan Butterfield vs #5 Alex Rella, East Bracket
TALE OF THE TAPE
RED CORNER
Lorenzo "Corpse Grinder" Vasquez III (#2 Seed, East)
Contributor, 411 MMA Zone
5-0-1
VS
BLUE CORNER
Todd "TBerg" Bergman (#3 Seed, East)
Columnist/Fact or Fiction Host (Retired), 411 MMA Zone
2-0-0
---
UFC 'dissappointed' in Jon Jones but UFC 197 main event remains intact https://t.co/UF8Va0dBUn #UFC #UFC197 pic.twitter.com/rBOg3Maw7E

— FOX Sports: UFC (@UFCONFOX) March 31, 2016
1.) With yet another traffic citation last week, if UFC intends to continue to employ Jon Jones, they need to either mandate that he has a driver with him at all times or provide one for him.
Lorenzo Vasquez III: FICTION Whether or not Jon Jones is guilty or the officer was out to get him, the UFC really can't be around Jones 24/7 just to babysit the guy. He's an adult and can take care of himself and stroll down a righteous path if he chooses to. He is either going to make good decisions or poor decisions. And, unfortunately, he may be unrightfully targeted by whomever and accused of wrongdoing. It is part of life and it happens to millions of people everyday on different scales. If you're a celebrated athlete, then it's going to cause you a bigger headache. This may be where Jones finds himself or he may have made poor decision again. Nonetheless, the UFC, or anyone else for that matter, doesn't have to babysit Jones. Jones can do it himself and if he is innocent, he can prove it. It is as simple as that. Either he cares enough about his UFC career, or he lets it slip by.
Todd Bergman: FICTION This is the UFC that we are talking about here. The kings of contradiction. This stuff comes from the top down and any time that Dana White is the "authority" of the company then the consistency and message of discipline that is delivered will always be convoluted. Remember when Dana hated guys/girls taking steroids and cheating the sport? Belfort and now Cyborg along with countless others are fighting in the UFC following a positive drug screen. With the UFC, it's always about making a buck and not much else. Jon Jones, like most pro athletes, will get out of his legal drama with a slap on the wrist and he will not miss his upcoming fight with Daniel Cormier. Jon Jones is an adult the last time that I checked and he can drive whether legally or illegally wherever he wants just as long as he has a vehicle to do so. I do not see the UFC paying for a personal driver for Jones because the UFC is not in the business of providing drivers and personal babysitters year round (maybe before an upcoming fight but that's about it). If the NFL did not get Aldon Smith a personal driver then the UFC is not going to get Bones a driver. [Editor's Note: Believe it or not, the NFL Player's Association actually provides a free, 24-7-365 service for all players who are belong to the Association, and have since 2011. It hasn't done much to curb the rash of DUI arrests for players in the league, sadly. -W]
---
"I want to fight (Ronda, Holly and Miesha) not just talk about it." @CrisCyborg w/ the ? ? ? #UFC198 https://t.co/4oP5Dj4Gw2

— UFC (@ufc) March 30, 2016
2.) The fact that Cristiane "Cyborg" Justino's UFC debut is a 140-pound catchweight fight against Leslie Smith is proof that Zuffa intends for Justino to fight at 135, regardless of her saying she would not make the cut after Ronda Rousey lost to Holly Holm.
Lorenzo Vasquez III: FICTION I can see the UFC trying their hardest to convince Cyborg to make 135 pounds if she wins her UFC debut. But I don't think this is the agenda. Cyborg is finally fighting in the UFC because they have speculated the right event can draw huge money in a Brazilian stadium. And seeing that right now is "the era of the big money fights", it makes perfect sense. Cyborg is going to help put people in seats and drive up pay-per-view numbers. If she can get by Leslie Smith, more big money fights open up: Cyborg vs. Holly Holm, Cyborg vs. Cat Zingano, Cyborg vs. Miesha Tate, or Cyborg vs. Ronda Rousey. However, keep in mind, win or lose, this could be Cyborg's only foray in the UFC. She will have to prove at UFC 198 that she can draw and put on a show. At the moment, I believe the UFC is only using her to bring in traffic for this one event. Think of it as a test run.
Todd Bergman: FACT Sure the UFC intends to have her fight at 135, but I'm not so sure that she can make that weight. It's a weight that, to my knowledge, Cyborg has never fought at and from what she and her doctors have said previously, could be damaging to her body to attempt to make. Let's be for real when it comes to this fight. The UFC is sending Leslie Smith to slaughter here and hoping that Cyborg can make 135 lbs afterwards. It's a tricky situation for Cyborg because we all know that she is a tremendous fighter but the pressure to make a weight that you have never made before is something that can crush your career. We all saw how much Gina Carano struggled to make weight in different weight classes and how that took away from her legacy in the process. Regardless of the loss to Holm, there is a major money fight in the UFC with Cyborg vs. Rousey. I wouldn't put it past Dana and company to hype that fight even before contracts can be signed or at least before Cyborg can make 135 lbs.
---
Frank Mir says Mark Hunt hits harder than anyone he's ever fought, before: https://t.co/lQ5ARlKMqR pic.twitter.com/tWtJ3SNllE

— FOX Sports: UFC (@UFCONFOX) March 26, 2016
3.) It was a refreshing change of pace for Frank Mir to actually admit that the stoppage in his fight with Mark Hunt was a good one.
Lorenzo Vasquez III: FACT All too often we hear fighters arguing about early stoppages. We see it time after time. A fighter gets hit and visibly looks out of it, has no legs, or stiffens up, only to argue he was nowhere near finished. I expected such nonsense from Frank Mir in the days following his stoppage loss to Mark Hunt; but was uplifted by his acknowledgement of a good stoppage. It'd be nice if this was actually the norm; then maybe we could give the referees some slack. In this case, it was simple…when Mark Hunt hits his opponent and walks away minus the opponent following, it's over. You don't make the excuse that you weren't done when a sledge hammer hits you.
Todd Bergman: FICTION I guess that I'm in the minority here because I don't care if Frank Mir thought that it was a good stoppage or not. We as MMA fans and sometimes, half-assed writers should not be in the position where we question stoppages in MMA. The refs should be trained properly to make these calls and should have video evidence available to them as well for these matters. The sport of MMA is extremely lazy in advancing itself when it comes to using technology to help make decision correctly. I'm not saying that MMA should turn into college basketball where they are stopping action every 30 seconds to make sure that something is right but they could use technology to make sure they are making the correct calls. What I would propose would be that every finish to a fight be reviewed by an outside company on site to make sure that the correct call is made. They could give them the commercial break or time between the ending of the fight and the ending fight announcement to confirm the call. My point is that this shouldn't be a refreshing change of pace for a fighter to agree that a stoppage was a good one because we certainly have the technology to make sure that this is happening. Sure, you will always have the prideful fighter that states he or she was not out but that's when you would have the video evidence to back it up and these types of things will become the norm in the sport.
---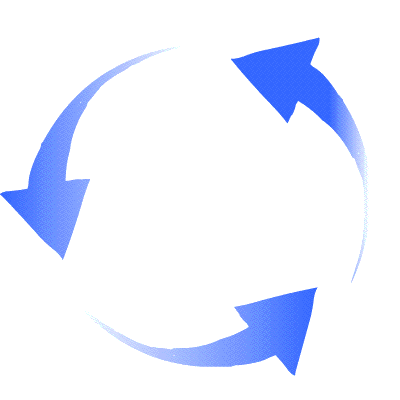 SWITCH!
Who would be in your top-30 TUF alum? Here's ours ?
Part 1: https://t.co/1VfpRvtCRQ
Part 2: https://t.co/I1QBWAWC7T pic.twitter.com/UW4snzIubV

— UFC (@ufc) March 29, 2016
4.) While UFC.com's 'The TUF 30′ countdown of the top alumni from The Ultimate Fighter was nothing more than a promotional piece intended to generate hype for the upcoming season of their flagship reality show, the top five names – in order, Rashad Evans, Forrest Griffin, Michael Bisping, Kenny Florian, TJ Dillashaw – are right on the money.
Todd Bergman: FACT/FICTION This is a confusing question here. Let's break this down two different ways. The first is that I do believe that the TUF 30 Alumni countdown is nothing more than a promotional piece intended to generate hype for the upcoming season. This is what the "media" does in order to generate hype. Hell, I did it every week with the 411 MMA Top 10 back in the day. Generally those articles centered on a current happening in the MMA World. Like when a major upset happened the following week, I made "Top 10 Upsets to Happen in MMA." It's a good way to get readers to look at your articles and in this case, tie into the upcoming season of TUF.
The second part of this question, I believe is in regards to the Top 5 being the guys that you listed. It's all subjective here. You could make a case that Griffin's fight with Bonnar is what saved the UFC but then again, Forrest lost to Rashad, so at that point all you are doing is spinning your tires. Obviously Dillashaw is in there because he was a champion but in the same breath, you could say that Matt Serra should be in the Top 5 as well. Again, it's all subjective and not something that is ever going to be right on the money in everyone's eyes.
Lorenzo Vasquez III: FACT Generally speaking, for now the top five TUF alumni are spot on. TJ Dillashaw, Rashad Evans, and Forrest Griffin (Griffin is also one-half the reason the UFC exploded on to a new level in 2005) were able to capture gold and find great success in their divisions. Kenny Florian, while he had great success particularly in the lightweight division, got close but was never able to win a gold strap. Michael Bisping has always been at least a fight or two away from challenging for a title. He does have a victory over the greatest middleweight champion, Anderson Silva. These five individuals have had solid runs, put together some impressive winning streaks, lost mostly to top five or ten competition in the UFC, and have challenged and beaten some of the best in the sport.
---
Here, I fixed some things 🙂

I left everything that I had in my… https://t.co/o97DmGW5nM

— Hector Lombard (@HectorLombard) March 27, 2016
5.) With the ban on IV rehydration, more fighters will end up following Hector Lombard's example and moving up to fight at a more natural weight class.
Todd Bergman: FACT The ban on IV rehydration has certainly helped fighters fight at a more natural weight class but so has the out of competition drug screens as well. I'm still critical of the out of competition drug screens because I think that the UFC gives certain fighters heads-up on when this is coming but it is nice to see fighters competing at a more natural weight class. I know that these guys and girls get punched and kicked in the face for a living but the addition of the ban of IV rehydration has really helped the severe strain on their bodies that massive weight cutting causes. Guys like Hector Lombard have always held such a size advantage over other fighters given his massive weight cut. Such advantages are going away and you are seeing fighters rely more on their skills rather than having the help of IV rehydration.
Lorenzo Vasquez III: FACT Weight cutting is one of the most difficult experiences a fighter can put his or her body through. The whole process is extremely exhausting and it is difficult to recover back to one-hundred percent when you cut a large amount of weight. It is probably the most distressing part leading up to a fight and when you ban something that helps fighters recover from it, the whole process is going to become more distressing and it is definitely going to reflect negatively in a fighter's performance. In fact, without the aid of something like IV rehydration, cutting weight to have an advantage at a lower weight class becomes less and less attractive. Unless there is a new means or secret method for rehydrating that works just as well as, if not better than, an IV, expect more fighters to slowly start jumping up a weight class. [Editor's Note: I was surprised that neither competitor mentioned Jose Aldo saying he would continue to use an IV to rehydrate until someone from the UFC physically stopped him, and that neither of them mentioned Mike Dolce. -W]
---
Joe Rogan: Conor McGregor Needs To Be Obsessed With Jiu-Jitsu To Beat Nate Diaz – LowKick MMA: … https://t.co/i5mZFgcE9e #jre #joerogan

— Joe Rogan Experience (@JREpodcast) March 28, 2016
6.) With only a few months' time to prepare, Joe Rogan's advice to Conor McGregor – that he should "get obsessed" with jiu-jitsu for a rematch with Nathan Diaz – would only end up hurting the featherweight champion.
Todd Bergman: FACT Jiu-Jitsu is not the reason that Conor McGregor lost that fight. He was fighting two weight classes heavier than what he was used to and he was out of shape and exhausted from doing so. Despite all of that, McGregor won the 1st round and was doing just fine until he got dazed by a punch from Diaz. He made a mistake and shot in and the end came from there. This is just another crazy thing that Joe Rogan has said in regards to the fight game. Being obsessed with Jiu-Jitsu will not win or help Conor in the next fight. Working with bigger/heavier fighters with a longer reach will help Conor in the rematch. The guy prepared for Dos Anjos and then had to change at the last minute to a much bigger fighter. The guys who succeed in MMA are very stable in their training approach. I'm sure that Conor and his camp will do their service to the ground game but again, that is not why he lost the first fight. His conditioning and fitness were not on point and that failed him in the fight. I'm the furthest from a Conor McGregor fan (as anyone who follows me on Twitter can attest to) but the guy's stock and fight ability should not be taking a beating like it has just because he went up two weight classes and got beat.
Lorenzo Vasquez III: FACT Now, if Conor McGregor's rematch with Nate Diaz was still a fight or two away, I'd say FICTION. In that time, McGregor could really reinvent his ground game, though I don't think it's too bad, as he does train with Gunnar Nelson. What we are really forgetting here is that by the time McGregor dove for that takedown, he was broken and beaten. It was easy work from there on out for just about any Gracie jiu jitsu black belt. Because McGregor's rematch with Diaz is only a few months away (3 months), McGregor should focus on what worked for him in the first fight and what he does best—striking and connecting with the left hand. He has to keep the fight standing while finding his timing and at a conservative pace. Obsessing over his jiu jitsu for the next three months won't be enough if Diaz is punishing him with his unrelenting volume before they hit the mat. McGregor needs to collect himself and continue to work on what has gotten him to this position and hope he can outwit Diaz on the feet for five rounds.
---
So who won? Did Lorenzo convince you that he deserved to be in the semifinals, or were Todd's answers enough to move him through? You've got until midnight eastern on Monday to vote, so make sure you make your voice heard!
---
And that's it for today, but we'll be back next week for the start of the semifinals! As always, if there's anything you'd like to see featured in a future edition, leave your statement in the comments and I'll add it in. Let me know what you thought in the comments or on Twitter. And please, be sure to vote!
Also, follow 411's various and sundry zones on Twitter for your daily 411 fix!
411 Wrestling Zone Twitter
411 Movies/TV Zone Twitter
411 Music Zone Twitter
411 Games Zone Twitter
411 MMA Zone Twitter