Csonka Ranks The Ultima Lucha Tres Matches & Says Goodbye
October 21, 2017 | Posted by
WELCOME back, back to the column that makes lists and hopes that you enjoy them. This week's column will look back at Lucha Underground's Ultima Lucha Tres, and present a ranking of the matches from the four show spectacular. I always hear a lot of people saying that they can't decide what to watch because they do not have enough time to follow everything, so maybe this will help those of you short on time find some stuff to check out. Have fun, and always, thanks for reading. The more wrestling we share, the more fun we can have. Thanks for reading! As always, consider this a play list of great matches; I hope that you enjoy, and feel free to share your thoughts. It's wrestling, we love it and will disagree. The only rules are "have a take, be respectful of other's opinions and don't be a dick."
– 12. From Ultima Lucha Tres (Part II) – Unique Opportunity Battle Royal: The Mack wins @ 3:30 [*]
– 11. From Ultima Lucha Tres (Part I) – Texano's Contract on The Line: Famous B & Dr. Wagner Jr defeated @ 4:30 via pin [**]
– 10. From Ultima Lucha Tres (Part IV) – Steel Cage Match: The Monster Matanza Cueto defeated Dragon Azteca Jr. @ 6:30 via pin [**½]
– 9. From Ultima Lucha Tres (Part II) – Ivelisse defeated Catrina @ 6:30 via pin [***]
– 8. From Ultima Lucha Tres (Part IV) – Lucha Underground Title/Career Match: Pentagon defeated Champion Prince Puma @ 8:45 via pin [***¼]
– 7. From Ultima Lucha Tres (Part II) – Last Luchadora Standing Match: Sexy Star defeated Taya @ 9:10 [***½]: This was a very good match, filled with intensity, hate and two women kicking the shit out of each other. They had a hot crowd and this was a strong way to kick off night three.
– 6. From Ultima Lucha Tres (Part II) – Trios Title Match: The Mack, Killshot, & Dante Fox defeated Champions The Reptile Tribe (Drago, Vibora, Pindar) @ 8:02 via pin [***½]: This was another very good match, all action, and delivering a finish to please the temple faithful, as The Mack finally wins the big one and earns gold. The moment for the Mack felt special and almost like a reward to the fans who have supported him for so long.
– 5. From Ultima Lucha Tres (Part II) – Gift of The Gods Title Ladder Match: Pentagon defeated Son of Havoc @ 14:05 [***½]: This was another very good match to close out another strong Ultima Lucha Tres event. It had good intensity, fun ladder spots and peaked at the right time. Pentagon gets the big win, and gave us the tease of pentagon possibly cashing in on the final night.
– 4. From Ultima Lucha Tres (Part IV) – Magical Gauntlet Elimination Match: Mil Muertes defeated cage & Jeremiah Crane @ 17:30 via pin [***¾]: This was a very good and totally brutal match that faded drastically in the final act and ended flatly. It needed a better closing stretch to be great, but it was an entertaining and enjoyable spectacle.
3. From Ultima Lucha Tres (Part IV) – Lucha Underground Career vs. Title Match: Prince Puma defeated Champion Johnny Mundo @ 22:45 via pin [****]: As expected, these two had an absolutely great match. While I am not a big fan of the ref bump/run-ins shenanigans, this made sense tonight and played off of the whole deal that Mundo constantly screwed the whole roster and kept the belt with WWU's help. The Angelico return was a pleasant surprise, as he was here for revenge and to stop someone else from getting screwed. They got it out of the way, the closing stretch was really great and Puma overcame the odds to keep his career and win the title back. The combination of in ring action and storytelling was a great overall package here.
2. From Ultima Lucha Tres (Part II) – Luchas de Apuestas (Hair vs. Mask) Match: Fenix defeated Marty The Moth Martinez @ 12:30 via pin [****]: Normally I wouldn't be a fan of the Mariposa & Melissa involvement, but in this case it made sense since Mariposa & Melissa were such a major part of the overall story and story they were telling here tonight. The story was Fenix and Melissa overcoming the bullies and Fenix keeping his mask, while true love won out over evil and Marty got his comeuppance. Add in an intense and bloody match with a great crowd and this was a great match to close out the feud and give the babyface lovers closure.
1. From Ultima Lucha Tres (Part I) – Hell of War (Three Stages of Hell) Match: Killshot defeated Dante Fox @ 34:54 via 2-1 [****½]: There is absolutely no other way to describe this match, other than absolutely fucking insane. This was an excellent main event, taking up the majority of the show, and allowing an angle that has been a featured part of the season, get a proper feature. There was absolutely no holding back from either man, they gave it their all, went well beyond what they needed to do to steal night one of Ultima Lucha Tres, setting the bad insanely high. The crowd was electric the entire time, only adding to the insanity in the ring. But be warned, this is the closest thing you'll see to death match wrestling on US TV, and it's certainly not for everyone. There are times where I am not a big fan of this style of match, but much respect and credit to these two, they pulled me in, made me care and they stole Ultima Lucha Tres on night one. This is not only a must see match, but the best match of season three and after doing some rewatches (for another future column), the best Lucha Underground match of them all.
Lucha Underground: Goodbye, Farewell and Amen: In my opinion, the absolute worst part of Lucha Underground's third season was the growing realization that the show was coming to its end. And with the show ending I would have to once again say goodbye to another wrestling promotion I loved and that brought me great joy.
I think that Lucha Underground was largely a critical success, but the truth of the matter is that they never lit world on fire in terms of making money or showing real growth. Hell, they never lit the candle in terms of financial success. It was mainly locked on the low penetration El Rey Network, but you can catch the earlier seasons on Netflix. The company had big plans such as movies, comic books, merchandizing, and national touring. While they have failed in those ventures, and making money in general, I do feel that they have done a lot of things right. But unfortunately, despite a 'to be continued…" ending to season three, it's highly unlikely that the show continues, and if it does, it will never be the same due reduced budgets and key talent departing.
But while today is a sad day for me, I don't want to dwell on the negatives. I loved Lucha Underground, and will freely admit that it was another stop on my long journey as a wrestling fan that helped me maintain my love for wrestling. Once again, I was exposed to more talent, new ways of presenting wrestling and each and every week I looked forward to the show. Season one was a good kick off, season two was the show's peak, and while season three had its ups and downs, I still loved and looked forward to the show. It's rare these days, with as much product as I consume and review, that a show can constantly make me excited and make me excited to watch and review it.
Lucha Underground gave me that. Lucha Underground gave me fun, Lucha Underground gave me excitement, and most importantly, Lucha Underground was a change I needed to help me maintain my love of wrestling. It wasn't perfect, but it was it's different approach, the way it reinvented wrestlers, formatting and matches that had become boring or plain out skippable and made me care. Lucha Underground came along at a time when I needed it, at a time I was willing to try something new and again step out of my comfort zone. I needed Lucha Underground, for all of its faults and good things it did, I needed those 100+ episodes of wrestling presented in a fun, new, fresh and different way. I needed the cinematics, I needed the wacky supernatural stuff, I needed the grind house vibe and I needed Dario Cueto. I needed the dirty and gritty temple and their wild fans and I will miss them all.
I needed Lucha Underground to keep my fandom fresh, and to be another important part in my long 35+ year journey as a wrestling fan…
– End scene.
– Thanks for reading.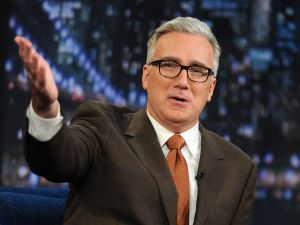 "Byyyyyyyyyyyyyyyyyyyyyye Felicia!"