Csonka: There's More Than WWE vs. ROH With MSG
June 21, 2018 | Posted by
Welcome back to column time with Larry. Today's column is all about the Madison Square Garden situation. There was a lot of excitement and anticipation when news broke that ROH would run MSG in 2019, likely over Mania weekend. It would have been a huge step for the company, and likely would have not only have included ROH stars, but top NJPW & CMLL stars to make it a true supercard. There's a lot at play with this whole thing, but following a "conversation" with WWE, MSG pulled out of the deal and ROH lost the date. It went about as expected. WWE will give their co-opted friends an inch and later take a mile, but if you aren't with WWE, you're fucked, because Vince is a savage…
It Starts With The Fractured WWE/MSG Relationship: At one point, WWE/MSG were synonymous with each other. The Garden was the center of the WWE Universe before that term became a catchy marketing phrase. As a young wrestling fan, the Garden sounded like a mythical place that only existed in storybooks, but it was all too real and housed some of WWE's biggest matches, moments and successes. You can't write a history of the WWE without mentioning the Garden, and you can't talk great Garden moments without talking about WWE.
TOMORROW. #ThirtySecondsToMSG https://t.co/K9lPgqzmTY pic.twitter.com/5fI5qss1Ng

— MSG (@TheGarden) June 19, 2018
MSG Felt Betrayed: The Garden & WWE seemed to be, on the surface, a perfect symbiotic relationship. WWE was the biggest wrestling company in the word and The Garden was the world's most famous arena. Big matches, moments, and even WrestleManias took place there. But things changed, WWE started to outgrow the Garden, targeting bigger venues for Mania, and more financially viable venues for televised events. It no longer became financially viable to run the Garden for TV & PPV, and with the birth of the nearby Barclays Center, WWE found a new hub to run out of, one that presented them with sweet deals like the Summerslam weekend one they have been running, which included Takeover, Summerslam, Raw, and Smackdown. The final betrayal seemed to be WWE choosing Barclays for Mania weekend in 2019, freezing out the Garden.
ROH Was a Pawn: With WWE not running as they did at the Garden, they reportedly no longer had the exclusivity they had locked in for decades. But they did have the right of refusal and ability to take over a date from a competitor according to reports. News then broke that AAA was locking in dates at the venue, but those didn't concern many as AAA has been teasing and failing to deliver on promises of running in the US for years. But then, news of ROH locking in a date in 2019 surfaced, and that date was reportedly to take place over Mania weekend, the weekend WWE shut the Garden out of. MSG wanted in on that weekend, opened the doors and figured they'd either get someone new or WWE would react and take over the date or agree to more future events, MSG wants WWE as mush a sthey can get them. AAA, as of this writing, hasn't been hurt by this, but that's because they're AAA, they've teased running in the past and has no real footing in the US. But ROH has been litigious with WWE in the past (contract tampering delaying Dijak, Fish, & O'Reilly's signings) and have their relationship with NJPW. It is because of this (and that All In sellout) that WWE took action to protect "their territory." Also, I'm sure Vince wasn't happy that ROH drew 6,000 against Takeover during this year's Mania weekend. Deep down he has to hate the smaller companies "piggybacking" off of his big weekend.
WWE Did What Everyone Expected Them to Do: The thing that surprised me is the fact that some people were actually surprised that WWE stepped in and nixed the deal. I don't see how, because the only thing that would have surprised me is WWE NOT getting involved in this. The move is right out of the Vince McMahon playbook, and that's not necessarily a criticism, he's done it since he bought the company and continues to do it today. Look back to recent history, NJPW has the AXS TV deal, so he signs Jim Ross back, but allows him to keep the AXS TV job, but also gets Ross back doing a ton of PR for WWE. ITV wants to reboot World of Sport, WWE decides to launch the UK brand and sign key talent (including Ross who was to do commentary for them). They get delayed, keep the talent, but are now signing more to UK deals and "tryout deals" to lock in other talents to keep them away. It's the advantage of having the biggest stack at the table, you can gamble when you normally wouldn't, and you can keep doing so because you have billion dollar TV deals at home to replenish the stack. Vince McMahon is playing from a position of power, always has, and will always use that to the best of his abilities. It's a luxury no one else in the business had.
It's Really About MSG vs. Barclays: When it really comes down to it, it's not about WWE vs. MSG or WWE vs. ROH. It's really all about the MSG vs. Barclays battle. For decades the Garden was not only the major home of WWE, but the Garden was also constantly called the world's most famous arena. But once the Barclays Center opened in 2012, the Garden became Woody while Barclays instantly became Buzz Lightyear. It was the new and shiny toy, it was cheaper to run, it was in the same area, and Barclays was more than willing to make deals to secure major events, like a Summerslam weekend. And it was locking in those Summerslam weekends that created a strong business relationship with WWE, and allowed them to overtake the Garden for all major events, including next year's WrestleMania weekend. It's nice to pretend that it's all about WWE, but it actually runs much deeper. It's the destruction of the WWE/MSG relationship, MSG looking to create new relationships, WWE's desire to take out and dominate their competition and finally, Barclays overtaking "the world's most famous arena" as the home of major wrestling in the area.
– End Scene.
– Thanks for reading.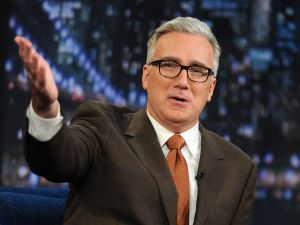 "Byyyyyyyyyyyyyyyyyyyyyye Felicia!"