Csonka: WWE's Billion-Dollar Deal Could Mean Hope For Impact
May 31, 2018 | Posted by
Welcome back to column time with Larry. Today's column is all about the upcoming WWE's billion-dollar deal that was announced for Smackdown, and why hope that it could be something big for the TV future of Impact Wrestling. Thanks for reading! Remember, it's wrestling, we love it and will disagree. The only rules are "have a take, be respectful, and don't be a dick."
The biggest news in some time, not just for WWE, but potentially the entire wrestling industry was the recent announcement that following the news that NBC Universal was not going to pick up Smackdown, that the blue brand will now be moving to Fox in 2019 in a deal worth over $1 billion ($205 million yearly). Obviously, this is a huge deal for the company, and along with the new Raw deal, will lead the company to it's biggest years financially and gives them an amazing amount of security.
My first thought was that of shock, not that WWE got a deal worth over $1 billion, but that Smackdown got a deal worth over $1 billion by itself. Smackdown has historically been the B brand, it's far from a ratings smash, or a hot product at this time but with the desire for networks to lock in new content, live content that they hope is DVR proof, as well as proven weekly content, that's why the deal was made.
Say what you will about the state of Raw & Smackdown in terms of quality, but WWE has been determined to become a content provider and to focus on brand building. It's been obvious if you've paid attention to the shows and to interviews that WWE's goal hasn't been on building that huge superstar that could possibly walk away. They have been working on making the WWE brand the selling point. No one buys WrestleMania for one person, they buy it because it's WWE and it's WrestleMania. Love her or hate her, but Stephanie McMahon has been a huge part of this.
Vince is no longer the public face of WWE. Triple H is building developmental, the future of the company and the wrestling side of things. Linda's off in Washington, and Shane is just talent. Stephanie McMahon is the power broker; she goes to all of the big time business events, she's the fact of "WWE's philanthropy", she was an Eisenhower Fellow, and has become the friendly, powerful woman in front of the company and helped create a positive public image for WWE. You don't have to like her as a person, or thing she's a good character, and you may think her talking points are complete bullshit, and that's fine. But her work has been a big part of the WWE branding and where they are now as a financial powerhouse.
From a pure business standpoint, WWE is the undisputed #1 in the business, and with these new TV deals they have not only pulled away from the field, but they are lapping it. So how in the ever-loving fuck could this mean any sort of hope for Impact Wrestling?
The feeling I get is that there is a renewed interest in pro wrestling as content, and as we know, content is king. Hell MLW scored a TV deal with no real established roster of current history. Yes, it's a small deal, but a deal nonetheless and WWE is making huge bank on their properties. In my opinion, Impact Wrestling, slowly but surely, feels like they are getting things together under the latest regime change. The shows are better and connected better than before, I wouldn't say that they have put together a "hot streak," but things are better. They are running more live events, they are airing some free content on Twitch, and the One Night Only events aren't complete trash like in the past. Add in that they are taking a smarter path with live events, partnering with other establishes indies in the area, and are running smaller venues and selling those out, these are all positive signs. They even ran WrestleMania weekend this year. They are working hard to improve and to earn back the trust of the fans they lost from the Spike TV era.
But we have to face facts, the POP TV deal is shit, and was a life preserver following the failed Destination America run. They make almost no money from it, they have no buzz or presence there, and while it kept them on TV in the US, they need more. Because averaging 200,000 to 400,000 viewers isn't going to get the job done. It's extremely hard to predict the landscape of TV. Shows get canceled all the time out of the blue, and no one predicted that Smackdown alone would command a billion dollar deal. Hopefully, it causes a snowball effect that trickles down and inadvertently helps smaller promotions find bigger, better, and more viable TV homes. So could WWE's billion-dollar deal mean hope for the TV future of Impact Wrestling? I wish I knew, but I really hope it does. Because the more healthy and striving companies out there is good for the business, the wrestlers, and the fans…
– End Scene.
– Thanks for reading.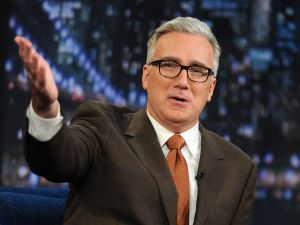 "Byyyyyyyyyyyyyyyyyyyyyye Felicia!"