Csonka's Ring Warriors Review 9.15.18
September 15, 2018 | Posted by
Csonka's Ring Warriors Review 9.15.18
Csonka's Ring Warriors Review 9.15.18
OFFICIAL RESULTS
– Martin Casaus defeated Damian Drake @ 2:37 via pin [NR]
– Desi Derata defeated Santana Garrett @ 6:05 via pin [DUD]
– Luke Hawx defeated Chris Bey @ 3:25 via pin [*]
– Alex Chamberlain defeated Tokyo Monster Kahagas @ 9:45 via pin [**]
---
– Follow all of my reviews at this link.
– I did a column, "Where Are They Now, The Cruiserweight Classic Finals Performers" which you can check out at this link.
– You can check out my top 51 matches of AUGUST list at this link.
– Austin Aries kicks off the show as commentary pulls a "WCW," noting that "this isn't on the format." Aries says your eyes are not deceiving you, because the belt collector is here. He's the Impact world champion and has been traveling the world, winning championships, and wanted the Ring Warriors championship. But his brand is too big for Ring Warriors, so he negotiated a sweet deal, a piece of the pie, part ownership. He doesn't need to win the belt because he owns it. He won't compete for the championship, but will scout his investments and when he decides someone is on his level. He'll step into the ring. Right away they have established a heel authority figure that thinks he's above the rest of the company. I'm not a fan of this.
Martin Casaus vs. Damian Drake: Casaus is Marty the Moth in Lucha Underground. They lockup and Casaus overpowers him to begin. Casaus grounds the action and lays the boots to Drake, but Drake fires up only for Casaus to level him with a lariat. He grounds the action, and drags Drake around by his mouth. Drake fires back with strikes and kicks, and follows with a back handspring kick. Casaus cuts him off and hits the lights out DDT for the win. Martin Casaus defeated Damian Drake @ 2:37 via pin [NR] This was a fine squash for Casaus, but the show isn't exactly off to a hot start.
– Santana Garrett is interviewed backstage. It was awkward.
Desi Derata w/Allison Danger & Nicole Savoy vs. Santana Garrett: They lock up and work to the corner. Garret uses her speed and avoids attacks and Derata misses an elbow drop. Garrett hits a lucha arm drag, looks for a crucifix, but Derata slams her down. Derata lays the boots to her and grounds the action. Garrett fights to her feet but Derata hits a slam and covers for 2. Derata follows with a chop and stomps on Garrett in the corner. She misses the dropkick; Garrett hits a boot and another. The superkick follows and then the back handspring elbow and Russian leg sweep gets 2. Derata hits an overhead chop and heads to the ropes and Garrett cuts her off and hits a head scissors. Danger gets involved and stops the shining star press and Derata hits a spinning slam but the ref stops counting for some reason and then falls down to cover for it. Derata then gets a roll up for the win. Desi Derata defeated Santana Garrett @ 6:05 via pin [DUD] The fact that this made TV was an embarrassment. Desi Derata is not ready for TV in any way and on top of that, I have no idea how you don't edit out the ref botch. This was horrible.
– We get a Wes Brisco promo. He's here with goals, to prove that he's changed, and to be a proud Native American. He also wants to win the Grand championship tournament to be a champion like his uncle and father. His legacy will live forever. He won't give up or quit, he will become the grand champion, so that the Brisco name will live forever.
Luke Hawx vs. Chris Bey: Hawx immediately overpowers Bey, taking him to the corner. Bey picks up the pace and gets a cradle for 2. The victory roll gets 2. Hawx cuts him off with a spin kick and follows with chops and strikes. Bey fights to his feet and follows with a running double stomp for 2. Bey up top and Hawx catches the high cross and hits back breakers and a shoulder breaker. The running powerslam finishes it. Luke Hawx defeated Chris Bey @ 3:25 via pin [*] This was a wrestling match that Hawx won. That's the nicest thing I can say about it.
– Promo time for Dontay Brown & Tokyo Monster Kahagas. Brown is upset his man isn't in the title tournament. It's disrespectful and Kahagas will prove himself tonight.
– Austin Aries teases wrestling and defending the Impact title next week.
Tokyo Monster Kahagas vs. Alex Chamberlain: They lock up and work to the ropes. Kahagas lays in chops and then misses a charge. Chamberlain follows with rights, and takes Kahagas to the floor. Chamberlain follows and gets cut off with strikes. Back in and Kahagas takes control. Post break, and Kahagas is still in control and covering for 2. Kahagas grounds things, working a side choke. Chamberlain fights to his feet and hits a lariat. Kahagas cuts that off and follows with head butts and strikes. Kahagas takes things to the floor, Chamberlain fights back and slams Kahagas off the apron. Back in and Chamberlain gets a cradle for 2. he then counters a suplex into a roll up for the win. Alex Chamberlain defeated Tokyo Monster Kahagas @ 9:45 via pin [**] This was an ok match, but in terms of the first main event match for the company, completely under whelming and disappointing
– End Scene.
– Thanks for reading.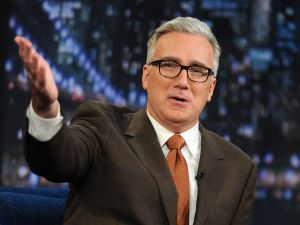 "Byyyyyyyyyyyyyyyyyyyyyye Felicia!"
1.5
The final score: review Extremely Horrendous
The 411
In no way did I expect a home run of a show from Ring Warriors' first effort here today, but with that being said, the debut for Ring Warriors was a horrendous show. None of the wrestling was good, and some was even embarrassingly bad. No one got over or was made to feel important (and they weren't really given the chance to), just Austin Aries who is playing evil owner that thinks he's better than the entire promotion, which has just been run into the ground for well over 20-years. I can't imagine anyone tuning in and feeling compelled to tune in again, I hope it gets better.
legend