Csonka's ROH Glory By Honor 2018 Preview
October 12, 2018 | Posted by
WELCOME back to column time with Larry! Today, I am going to discuss and preview the ROH Glory By Honor 2018 event. The show will feature Bullet Club defending the trios titles against SCU, while ROH Champion Jay Lethal defends against old rival Silas Young. The show is part of the fallout from Death Before Dishonor. Today, I will give my predictions, and break down the show match by match. Feel free to make your picks in the comment section. Thanks for reading! It's wrestling, we love it and will disagree. The only rules are to "have a take, be respectful, and don't be a dick." Thanks for reading.
Sumie Sakai & Dr. Britt Baker vs. Jenny Rose & Stella Grey: This was a late addition to the card and final match announced. Sumie Sakai is still the reigning champion, but with Dashwood injured and the fact that she's already beat just about everyone, she's left without a challenger. I was hoping she'd get some opponents here to set up a tag, but she's already beat Rose and Grey is too inexperienced for the spot. I suppose they could tease something with Dr. Britt Baker here, as they are on opposite teams on the next night. WINNERS: Sumie Sakai & Britt Baker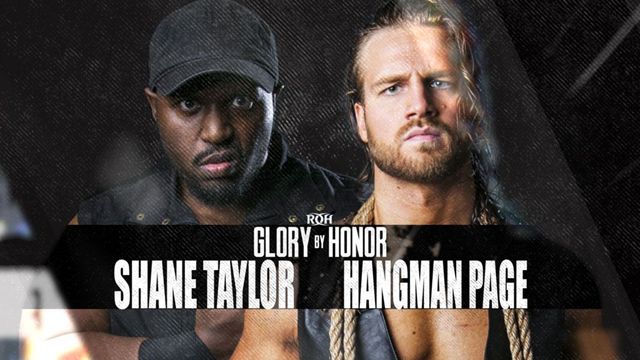 Shane Taylor vs. Adam Page: One of the worst parts about Punishment Martinez leaving (allegedly for WWE) is that he and Adam Page's feud cannot come full circle and finish at Final battle as I had hoped. Jeff Cobb is officially in, but that also leaves the midcard to battle for position and that's what Page & Taylor are really fighting for here. Taylor has a great personality and works really hard and has had good matches, but his booking has been extremely uneven. He went from a thug collecting money to beat propel up to wanting to be a good role model for his daughter, then back to heel aligning with Bully & Martinez at times. There is no clear vision for him right now. Page has had a great 2018, growing a ton as an overall performer, and is a guy nearing main event status. While he won't get his TV Title clash with Martinez, Page should take this one and start picking up momentum as he climbs the card. WINNER: Adam Page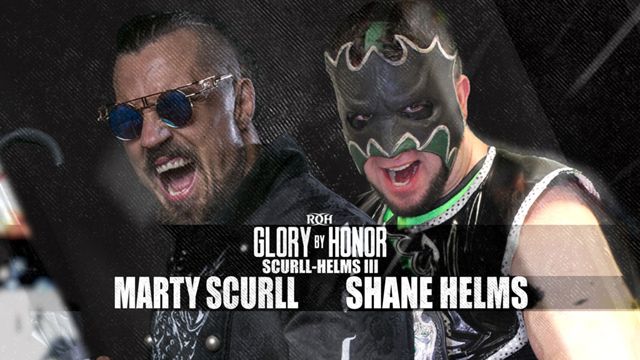 Hurricane Helms vs. Marty Scurll: ROH is in a really odd place with Marty right now. He's done Bullet Club tags, put King over, and then ended up in a villain vs. hero feud with Helms, where they are currently 1-1. The feud has been about what you'd expect, not bad, but not particularly good as it forces Marty into comedy guy role instead of the kick ass Marty we recently got against Ospreay at Fighting Spirit Unleashed. This will likely be fine an the crowd will likely have fun with the antics of the two, but I'd rather have Marty involved in something he can sink his teeth into and that has a purpose. He should win here to prove that good is dumb and that villains rule the day. WINNER: Marty Scurll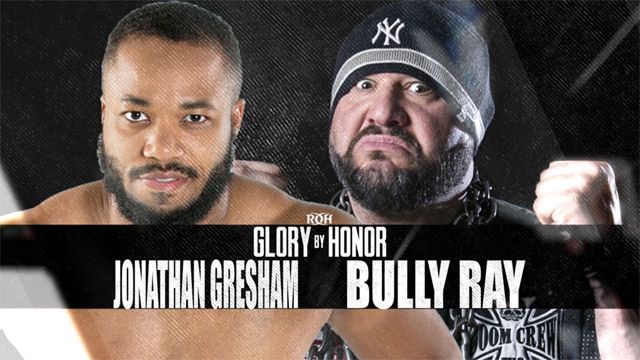 Bully Ray vs. Jonathan Gresham: I hate to say this, but even as a huge fan of Gresham, I am not looking forward to this. It's likely going to go one of two ways, either we get a bunch of Bully bullshit where he basically squashes Gresham, or we get a bunch of Bully bullshit where he gets DQ'd, but still squashed Gresham. Either way, this is a bad situation for Gresham. With Bully seemingly headed towards a Final Battle clash with Flip Gordon, he should just win here. I just wish that the Lizard man had a clue what to do with Gresham. WINNER: Bully Ray
Jeff Cobb vs. Eli Isom: Eli Isom is an ROH dojo prospect that has been getting some TV time and even some surprise wins. He's looked good and shown potential. Cobb is now working with ROH, and had been ruining the top prospect tournament matches by killing all of the prospects with ease. He then beat Punishment Martine for the TV Title in Martinez's final ROH match as he's reportedly headed to WWE. Isom is stepping up to the man that ruined the top prospect tournament as well as his chances of participating and winning. While Isom has been a fun babyface so far, and I am sure he'll get some flashes of offense and try hard, this young man is out of his league here. The wholesome wrestle boy Jeffrey Cobb will take this one and possibly make Isom question his future in the business after he's tossed around like a small child. WINNER: Jeff Cobb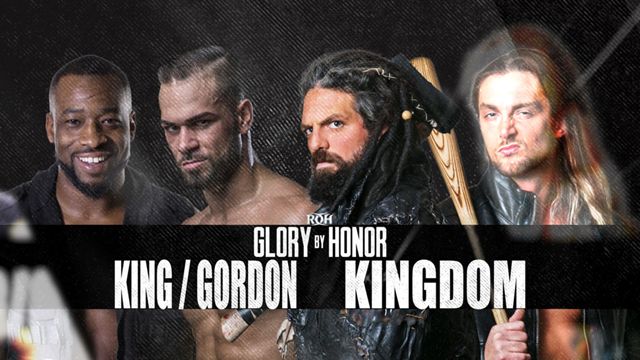 Kenny King & Flip Gordon vs. The Kingdom (Vinny & TK): With Matt Taven getting his big push towards the ROH Title, expect the rest of the Kingdom to also see some good things booking wise as well. Love them or hate them, The Kingdom are a unified force and tend to deliver on these Honor Club events. Kenny King & Flip Gordon are good, fun, and dynamic performers, and this could be fun. But you have to keep in mind that King is a heel, who will put on a good face and likely play along for a while until the going gets tough. I see King bailing on Flip, allowing The Kingdom to pick up the win and possibly set up a Bully Ray beat down of Flip post match. WINNER: The Kingdom
Non- Title Match: Champions The Briscoes vs. The Bouncers (Milonas & The Bruiser): I guess a fun and quality team like Coast to Coast were booked elsewhere for this one? Anyway, The Briscoes are the current, reigning and defending tag team champions, coming off of a dominant victory over the Addiction at Death Before Dishonor. The Bruiser can be quite fun and even a good performer when motivated, but I really have no time for Milonas. I could see The Bouncers winning to set up a tag title match down the line, but I wouldn't book back to back matches with these teams. Plus, there's no reason to derail the champions at this time. WINNER: The Briscoes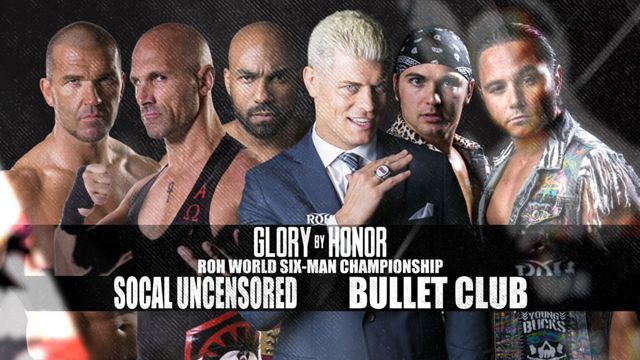 ROH Six-Man Title Match: Champions Cody & The Young Bucks vs. SoCal Uncensored: In my opinion, the whole booking of the SCU angle has been a mess. Daniels & Kazarian turned heel and brought in Sky. They broke all of the rules, shit on ROH tradition, and pissed off ROJ COO Joe Koff. Koff declared that Daniels & Kazarian's contracts were up at Final Battle, and that when that show was over, he fully planned to let them go to get rid of them. This led SCU on a quest for gold, with the theory being that if they were champions that ROH couldn't allow them to go. They won the trios titles, but then lost them to the Kingdom on a show that they had to pull then ROH Champion Dalton Castle from; the tile change was a "sorry we advertised Castle until the day of the show and then pulled him, here's a title change" moment. They then randomly turned babyface to feud with the Briscoes, challenged for the tag titles, and then lost in their bid for those. So somehow that failure gives then another title shot on this show. A title change wouldn't surprise me, it's the exact nonsensical bullshit that the Lizard Man would book, but I'll go with the champions here. Judging by who is involved and their pasts working together, this has the potential to be a banger. WINNERS: Cody & The Young Bucks
ROH Title Match: Champion Jay Lethal vs. Silas Young: Following the great Best in The World PPV, the Castle crumbled, and the next day, Jay Lethal completed his journey and won the ROH Title for a second time. These two were originally scheduled to face off at the July ROH: Honor For All event, but the match was scrapped following Taeler Hendrix accusing Lethal of sexual harassment and procuring sexual favors to get on TV. Jay Lethal defeated Silas Young at Best in the World 2017, but at the 2017 ROH Death Before Dishonor event, Young defeated Lethal in a great last man standing match. While Lethal had gone back and went back to beat everyone who beat him since the last time he was World Champion en route to winning back the World Title, he had seemingly forgotten about the last real man, setting up tonight's main event. For as much as I criticize ROH's booking for its gaps in logic, I will say that this is a welcomed bit of continuity. These two have a history of having very good to great matches, and on top of that, Lethal is the most consistent singles performer in the company and on his second world title run, will be motivated to keep delivering, while Young is in limbo and will be looking to impress to get into his next program. Lethal is early in his title run and is seemingly on a collision course with Matt Taven at Final Battle; there is no reason to change it up here, so Lethal wins and retains in what I hope is a great main event. WINNER: Champion Jay Lethal
– End Scene.
– Thanks for reading.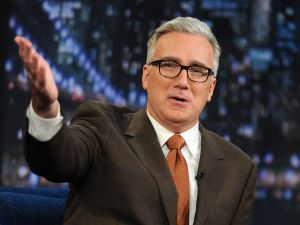 "Byyyyyyyyyyyyyyyyyyyyyye Felicia!"