Csonka's Top 40 Matches of June 2018: WWE, NJPW, NXT, EVOLVE, More
July 2, 2018 | Posted by
WELCOME back, back to the column that makes lists and hopes that you enjoy them. This week's column will look back and the month of June 2018 and the top 40 matches I have watched for the month. I always hear a lot of people saying that they can't decide what to watch because they do not have enough time to follow everything, so maybe this will help those of you short on time find some stuff to check out. Have fun, and always, thanks for reading. Also, if you saw matches from companies I do not regularly catch; feel free to share them with the others. The more wrestling we share, the more fun we can have. Thanks for reading! As always, consider this my playlist of great matches, recommendations for the month. It's wrestling, we love it and will disagree. The only rules are to "have a take, be respectful, and don't be a dick."
* 40. From Rev Pro Live in Southampton 3: Aussie Open vs. The Arrows of Hungary [****]
* 39. From Fortune Dream 5: Io Shirai vs. Meiko Satomura vs. Hiroyo Matsumoto [****]
* 38. From NJPW BOTSJ Night Twelve: KUSHIDA vs. Dragon Lee [****]
* 37. From Dragon Gate King of Gate 6.01.18: Ryo Saito, Doon Fuji, & K-Ness vs. Susumu Yoko Suka, KZY, Punch Tominaga [****]
* 36. From Dragon Gate King of Gate 6.01.18: Yamato vs. Naruki Doi [****]
* 35. From Rev Pro Live in Southampton 3: Chris Brookes vs. WALTER [****]
* 34. From NJPW Kizuna Road 6.17.18: Michael Elgin vs. Hirooki Goto [****]
* 33. From NXT TV 6.13.18: Pete Dunne vs. Kyle O'Reilly [****]
* 32. From NJPW Dominion 2018: Chris Jericho vs. Tetsuya Naito [****]
* 31. From NJPW BOTSJ Night Thirteen: Taiji Ishimori vs. Yoh [****]
* 30. From NJPW BOTSJ Night Thirteen: Sho vs. Marty Scurll [****]
* 29. From WWE MITB: Men's Money In the Bank Ladder Match: Braun Strowman vs. Finn Balor vs. The Miz vs. Rusev vs. Kevin Owens vs. Bobby Roode vs. Kofi Kingston vs. Samoa Joe [****]
* 28. From WWE Smackdown 6.19.18: Big E vs. The Miz vs. Samoa Joe vs. Rusev vs. Daniel Bryan [****]
* 27. ROH: State of The Art San Antonio: Bullet Club (The Young Bucks, Adam Page, & Marty Scurll) vs. Matt Taven, Vinny Marseglia, & Killer Elite Squad [****]
* 26. From NJPW Kizuna Road 6.18.18: Hiromu Takahashi vs. El Desperado [****]
* 25. From WWE Raw 6.25.18: Dolph Ziggler vs. Seth Rollins [****]
* 24. From EVOLVE 106: Austin Theory vs. Joey Janela [****]
* 23. From WWE MITB: Women's Money In the Bank Ladder Match: Ember Moon vs. Charlotte Flair vs. Naomi vs. Becky Lynch vs. Alexa Bliss vs. Natalya vs. Lana vs. Sasha Banks [****]
* 22. From Lucha Underground 6.27.18: Jeremiah Crane vs. Fenix vs. Mil Muertes [****]
* 21. From WWE UK Title Tournament 2018 Night One 6.25.18: WWE UK Title Tournament Finals: Zack Gibson vs. Travis Banks [****]
* 20. From CEO x NJPW: When Worlds Collide: Kenny Omega & Kota Ibushi vs. Tetsuya Naito & Hiromu Takahashi [****]
* 19. From ROH Best in The World 2018: Punishment Martinez vs. Adam Page [****]
* 18. From EVOLVE 106: WALTER vs. Darby Allin [****]
* 17. From The WWE UK Title Tournament 2018 Night Two 6.26.18: Mustache Mountain vs. Undiscounted Era [****]
* 16. From NXT TV 6.27.18: Tyler Bate, Trent Seven, & Ricochet vs. The Undisputed Era (Cole, String, & O'Reilly) [****]
* 15. From WWE UK Title Tournament 2018 Night One 6.25.18: British Strong Style (Pete Dunne, Tyler Bate, and Trent Seven) vs. The Undisputed Era (Cole, Strong, & O'Reilly) [****]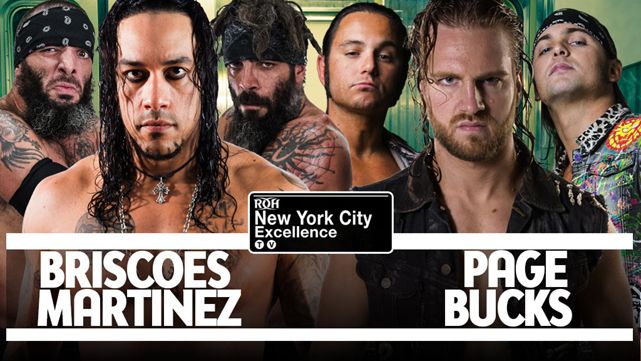 14. From ROH TV 6.27.18: The Young Bucks & Adam Page vs. The Briscoes & Punishment Martinez [****¼]: I really liked this match, as it served as hype for two title matches (tag & TV title) on the upcoming PPV and was one of the best ROH TV matches of 2018. This was absolutely great, and the best match on ROH TV in some time. The Young Bucks & Adam Page are a great trios team, the Briscoes work well with the Bucks, and Page and Martinez have good chemistry. This was just a great balls to the wall tag match with a super hot crowd that reacted to everything as well as you could have hoped for. This served as a great go home match/angle for the PPV and capped off a strong edition of ROH TV.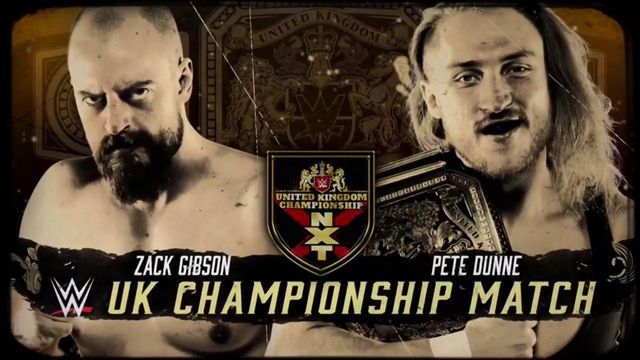 13. From The WWE UK Title Tournament 2018 Night Two 6.26.18 [****¼]: This was a great main event that was a success thanks to the build from night one. Dunne was going to be over as the babyface, but they locked that in with yesterday's BSS trios match. On the other side, Gibson was put over well as the hated heel with a submission that took out three men in one night. The work on night one was essential to create the dynamic we had here, which was the popular UK champion (who can be very devious when needed) put into a position he's not used to, having to fight from behind and overcome. He did very well in the role reversal due to Gibson being built up so strongly, and to his credit, Gibson again stepped up and in two days, became a viable star for the brand. This was simply great work from both men.
12. From EVOLVE 107: Matt Riddle vs. AR Fox [****¼]: This was an absolutely great sprint style main event. Fox came in wanting to prove that he could play Riddle's game, which proved to be a failure as it was looking like a squash early on as Riddle simply dominated with ease, out grappling Fox and laying in tremendous amounts of punishment It wasn't until Fox changed his gameplan and worked his style of match, going fast paced, high risk, shock and awe that he was able to get some footing, taking control and scoring with some absolutely great and believable near falls. Riddle eventually overcame, completely overwhelming Fox with a barrage of offense to get the stoppage. This was simply great and the highlight of EVOLVE 107.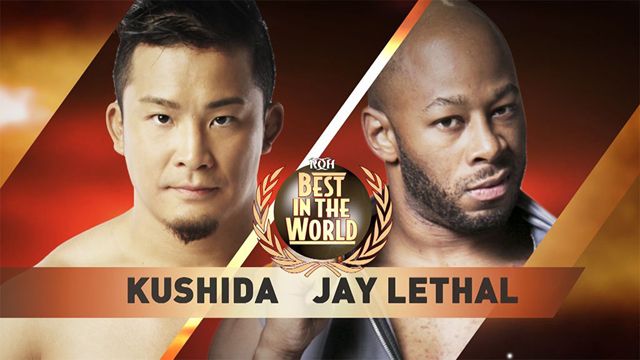 11. From ROH Best in The World 2018: Jay Lethal vs. KUSHIDA [****¼]: Lethal completes his quest, beating all of the men that had singles wins over him, and can now refocus on the ROH Title. They had an absolutely great match with KUSHIDA playing subtle heel, refusing to shake hands, and then not only stealing Lethal's signature shit, but openly mocking him throughout the match. The work was really great, they had a hot crowd, and it was everything I expected it to be as Lethal continues to be the most consistent singles performer in the company and I am interested to see where he goes from here, as feuds with Cody, Marty, & Castle can all work again, but with a new dynamic.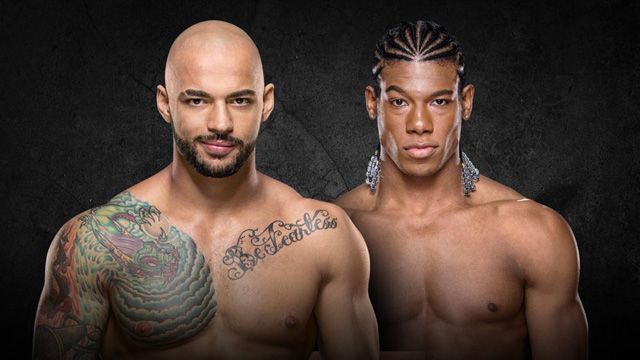 10. From NXT Takeover Chicago: Ricochet vs. The Velveteen Dream [****¼]: The story was that Dream wanted to show that anything Ricochet could do he could do better, but in the end it was his obsession with doing so that ended up costing him and Ricochet overcame and picked up the hard-fought win. The best part about the match is that it was one that neither guy would lose anything because it was so good. Ricochet is obviously great and continues to show it, while Dream keeps building his portfolio as a future star for the company. The story was great, the action was great and they also had a great crowd. This was another great match, on the level of the opener; this show rules so far.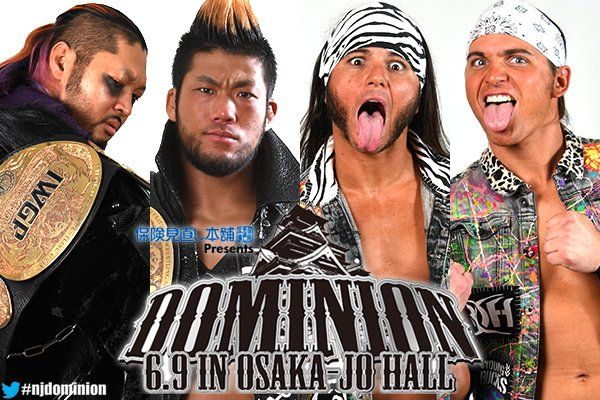 9. From NJPW Dominion 2018: EVIL & SANADA vs. The Young Bucks [****¼]: This was a great match, with a brilliant layout and execution from all four, leading to a hot and dramatic home stretch. The Bucks may be the best they've ever been, despite the fact that that they are still labeled as spot monkeys that can't/don't sell; they are complete performers now, and never disappoint. The win and new champions also gives some new life to the division. I'm down for a rematch.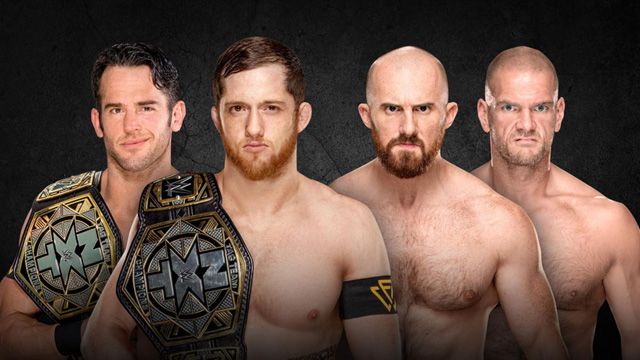 8. From NXT Takeover Chicago: NXT Tag Team Championship Match: Champions Roderick Strong and Kyle O'Reilly vs. Danny Burch and Oney Lorcan [****¼]: No one should be surprised that Undisputed Era was so over in Chicago. This was an absolutely great opener, and you couldn't ask for more to open the show. The action was great, it was hard-hitting, kept an amazing pace and the crowd was awesome throughout. Burch and Lorcan delivered in their first Takeover shot, proving that they deserved the chance and that they were as good as many had proclaimed, while the Undisputed Era just keeps delivering and showing why they are such an important part of NXT. The bar was set high in this match for WWE's big weekend, delivering a big fight feel and a nice mix of old school and new school.
7. From Night Thirteen A Block Match: Will Ospreay vs. Flip Gordon [****¼]: This was an absolutely great match, and easily Gordon's best on the tournament. This was filled with great back and forth action that played to the strengths of both and it was completely believable that Gordon could win. He had a good tournament, but after that performance, Gordon ensured future NJPW bookings. The match was just so much fun, had a hot crowd and flat out delivered. This was maybe the most complete Gordon singles performance I've seen from him. I loved this.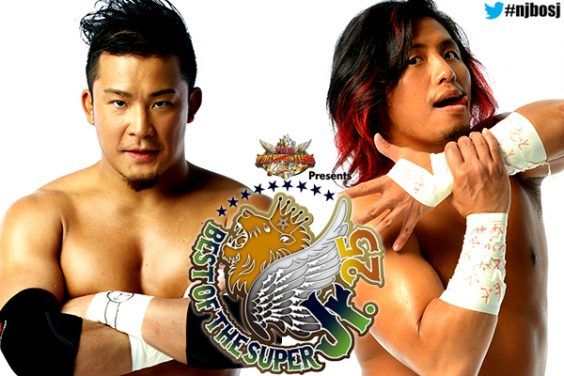 6. From Night Thirteen B Block Match: Hiromu Takahashi vs. KUSHIDA [****½]: This was an excellent main event, and another tremendous addition to their rivalry. They started slow, working a lock up for nearly five minutes, which may sound boring, but was worked with so much intensity that it worked very well. From there, they escalated the action, intensity, and drama, playing off of their past matches and creating an amazing atmosphere. The rivalry between the two has created some great matches, and they used every bit of that here to create an epic B block final. The closing stretch was intense, dramatic and was a fitting conclusion to their latest match and the block portion of the tournament. This was one of the top two matches of the entire tournament.
5. From ROH Best in the World 2018: The Briscoes vs. The Young Bucks [****½]: This was an absolutely wild and excellent tag team match. The action was non-stop, they had an amazingly hot crowd and had some really spectacular near falls and callbacks to their previous matches. The layout was really great as they were constantly building layers, adding to them, and were always building the drama and never lost the crowd, and never once did the match feel as if it overstayed its welcome. The Bucks deliver once again and steal another ROH show. I understand why they didn't main event with this, but with their history and Castle's questionable health, they really should have. They also teased that the Briscoes may get an IWGP tag title shot due to the win.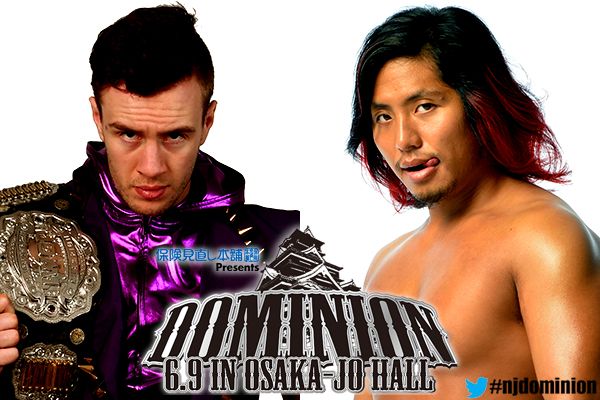 4. From NJPW Dominion 2018: Will Ospreay vs. Hiromu Takahashi [****½]: This was excellent, they teased going wild early on and then settled into a slower pace before really picking things up as they headed down the stretch. Takahashi's gameplan was to stay focused on the previously injured neck of the champion, which has been an ongoing story, and that focus and work paid off as he stayed locked in on it, and it led directly into the finish. This was an overall excellent match that delivered on the hype going into it. and Takahashi is now back on top, and it will be interesting to see where Will goes next. Desperado and Dragon Lee make sense as challengers for Takahashi as they beat him in the BOSJ I want to see if Desperado can deliver again, and am always down for Takahashi vs. Lee anytime.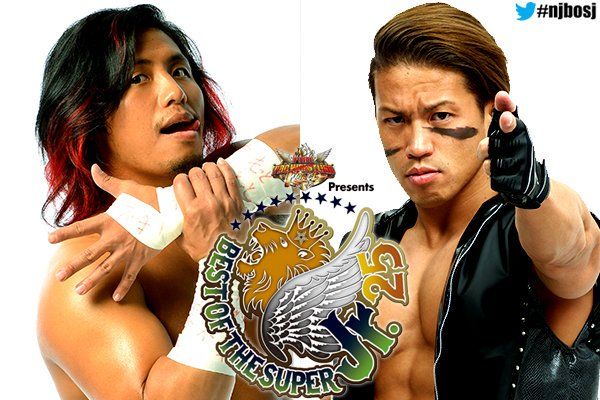 3. From The NJPW BOTSJ 2018 Finals: Hiromu Takahashi vs. Taiji Ishimori [****¾]: This was an absolutely incredible main event and tournament final. Takahashi winning was a great call, because with his win, we end up with two contenders for Ospreay as Ishimori beat Ospreay in the tournament. This was 34-minutes of insanity, and balls to the wall action, with a molten hot crowd. The level of difficulty in the match was off the charts, with a great variety of action and near flawless execution. It had drama, high-level work, and had everything I wanted from the final match, and I felt was especially great considering it was a first time meeting as they had nothing to play off of. This was absolutely amazing and was the best match of the entire tournament.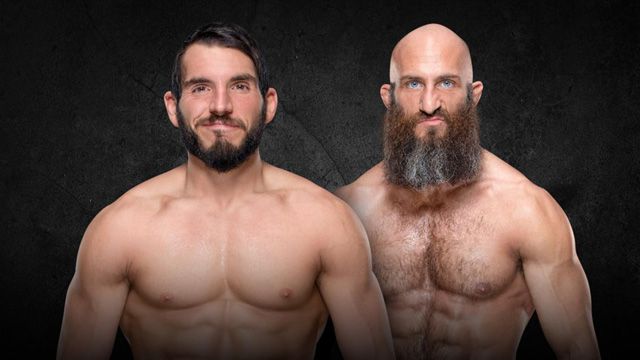 2. From NXT Takeover Chicago: Chicago Street Fight: Tommaso Ciampa vs. Johnny Gargano [*****]: I think that there was some trepidation going into this, not due to the performers, but to going back to such a similar match after they delivered an absolute classic in that first match. But never fear, Johnny & Tommy are here and they did it again! It's so hard for a sequel to live up to the original; many fail, and fail spectacularly. But these two have done such a great job of making the fans emotionally invested, making them care in everything that they do, and on top of all of that, the crowd was locked in and reacting to everything like it mattered so much, it's amazing that when you tell great stories and let great wrestler do their thing that this happens. You take a great story emotionally invested fans, deliver great and violent action appropriate with the story and it all just comes together. Gargano was so overcome with getting revenge that he got so carried away, allowing Ciampa to catch him and steal the win after he basically lost twice (tapping with no ref). I cannot wait for Ciampa's promo about how he beat Gargano with "both hands tied begin his back." Ciampa stealing the win and walking off on his own as he mockingly waved to Gargano was a great visual and that will play well into the build for the rubber match. But I don't think that's next, as I see Ciampa unseating Black to win the title, and then finally building to the final clash where Gargano gets his final revenge and then wins the tile and can have a happy celebration with Candice.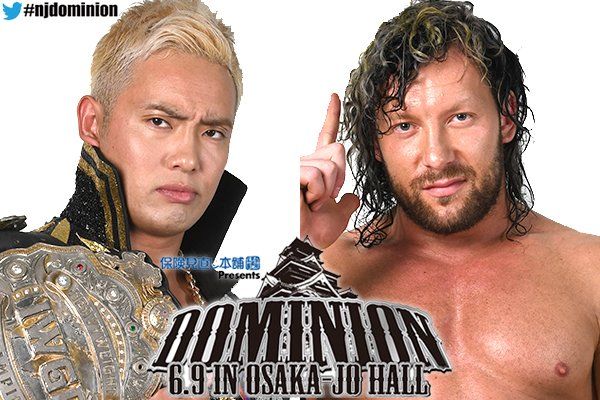 1. From NJPW Dominion 2018: Kazuchika Okada vs. Kenny Omega [*****]: Despite the fact that I had concerns going into this, as I feared that they were going to do something stupid like force a 90-minute match, I am pleased to say that this was an absolutely amazing match that more than lived up to the reputation and quality of their previous matches, delivering an absolute classic once again. I thought that the pacing was magnificent, it started off so well, and played up the fact that they knew each other so well from their three previous matches; they had so much to call back to and play off of and made the absolute most of it. The match was a roller coaster of emotions for the performers, the crowd, and to me as well. I also have to share high praises for Callis and Kelly, who killed it on commentary and added a ton to his match and the overall presentation. Some will say it felt too long, but it never did for me so I hate that the time took away from the enjoyment of others. I have also seen that "this could have been accomplished just as well in 20-less minutes, and it is this one that I disagree with. One of the stories of the match is that Okada won in 47-minutes, and then they went to draw at 60. It was only when Omega changed his gameplan in the G1 and went balls to the fall/shock and awe that he was able to win. He tried that here, he tried to amp things up and take it to Okada because in the build he admitted that Okada was the better wrestler, but knew that HE was the better performer and athlete. Plan A failed for Omega, so he went to Plan B and relied on his resiliency and superior cardio to take Okada into deep waters. Omega doing this worked as the match went on Okada was fading, had less on his strikes, and even when he went for a rainmaker, Okada was the one who collapsed even after he hit it; there was nothing on it, nothing there. It was a beautiful story with great callbacks and it all made sense in terms of the story and history of the previous three matches. Professional wrestling is absolutely fucking beautiful when it's done right and this was a perfect example of that as they worked a match that had 12,000 fans captivated and completely emotionally invested in the action and story that they were telling as they delivered a special moment for Omega and a beautiful end to Okada's historic title run.
– End Scene.
– Thanks for reading.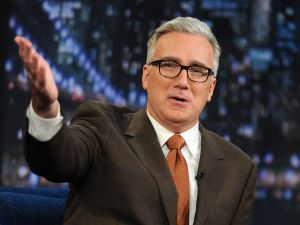 "Byyyyyyyyyyyyyyyyyyyyyye Felicia!"